Thrilling slides, one-of-a-kind rides, and relaxing rivers, the United Arab Emirates is home to some of the world's best water parks. While choosing a favourite can be quite difficult, Wild Wadi tops the list for many. Since the day the park opened its doors, Wild Wadi has received rave reviews and even ranks number 11 out of 388 on Trip Advisor's Best Things To Do In Dubai list. The very first water park to pop up in the Middle East, it's location lends it an unbeatable backdrop. Situated across the gorgeous Burj Al Arab, the park offers slides and rides with a view.
Wild Wadi in a Nutshell
Wild Wadi is one of the most popular theme parks situated in Dubai and boasts an arsenal of rides and slides. Perhaps the most well-known ride in the park, Jumeirah Sceirah is the tallest and fastest free-fall water slide outside the Americas. Climb up 32 metres and take in sweeping views of the park before flying down the 120-metre tandem slide at an incredible speed of 80 km/h (50mph)! At Tantrum Alley, take on three tornados and downhill waterslides. Or, defy gravity on the Master Blaster aquatic roller coaster that shoots you 15 metres above the ground before sending you on a thrilling ride propelled by high-powered water jets. There's also a huge interactive baby and toddler friendly play structure with over 100 water activities including slides, water guns, climbing frames and a dumping bucket. Whether you want to amp up the adrenaline or have a relaxing day with the family, Wild Wadi is, without doubt, one of Dubai's most popular attractions.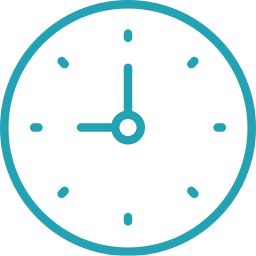 Hours
10 am to 7 pm from Jan to Oct
10 am to 5:30 pm in November
10 am to 5:00 pm in December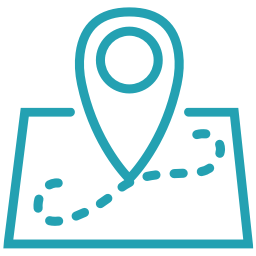 Address
Jumeirah Road, Dubai, UAE
Get Directions
Tickets to Wild Wadi
Wild Wadi Waterpark ✪
Headout Price - AED 270
Wild Wadi Waterpark with Transfers
Headout Price - AED 289
Quick Jumplinks to Navigate the Guide
Tips to Make the Most of your Wild Wadi Visit
---
All guests staying at Jumeirah Hotels can enjoy free entry to Wild Wadi park.
If possible, visit the park on a weekday. It's far less crowded than the weekends!
Try not to save Jumeirah Sceirah for the end of the day - on busy evenings, the queue will close 45 minutes prior to the park's closing time.
Get your tickets ahead of time to avoid long lines.
Take snack breaks, especially for kids, and make sure everyone in your group stays hydrated.
Make sure your phone and/or camera are adequately charged before entering the park.
If you don't want to risk getting your camera wet, you can purchase photos taken by professional photographers who can be found around the park.
---
Wild Wadi WaterPark Tickets
---
Wild Wadi tickets can be purchased directly through the park's website or in person at the entrance of the park. For those looking to save some time and money, you can purchase discounted tickets via Headout, a trusted online marketplace for purchasing discount tickets to Dubai's top attractions.

Headout offers discounted Wild Wadi tickets at 10% off the regular price.
Wild Wadi Water Park with Transfers
---
Headout Price: from AED 289

Annual Pass
---
Get unlimited access to Wild Wadi water park for an entire year with an annual pass.
Price - AED 999 per person
Inclusions
One-time beach access to Jumeirah Beach Hotel
3 free Buddy passes (each good for one visit to the park)
One-time use Fast Pass for White Water Wadi
25% off park restaurants and snack bars
25% off up to four General Admission tickets
20% off birthday party reservations
Wild Wadi Rides
---
Brave enough to take on three tornados? Looking to pump up the adrenaline with a 120-meter free-fall at the exciting speed of 80 km/h? Wild Wadi offers plenty of adventure for thrill seekers. Lazy rivers, a wave pool, surfable riptides, a baby-friendly play zone and much more, Wild Wadi has rides and attractions to suit everyone's preferred thrill level.
Thrill Level 1 - High speed, high adrenaline
Guests must be above 1.1 metres to ride the following attractions.
1. Jumeirah Sceirah
Climb up 32 metres and take in sweeping views of the park before embarking on Wild Wadi's most thrilling ride. Climb into one of the two capsules and feel the anticipation build up as you wait for the floor below you to open. Once released, you and another guest will speed down the 120-metre tandem slides at an incredible 80 km/h!
2. Tantrum Alley
Downhill waterslides, three exciting tornadoes and a whole lot of speed - Tantrum Alley takes you on an adrenaline pumped journey. A maximum of four people and a minimum of two can share one tube.
Thrill Level 2 - High speed, medium adrenaline
Guests must be above 1.1 metres to ride the following attractions.
1. Wipeout and Riptide
One of the only places you can ride waves outside of the ocean, Wipeout is the perfect opportunity to body-board, knee-board and even surf. By shooting out more than seven tonnes of water per second in a thin sheet across a moulded foam structure, the ride is able to produce a realistic wave effect.
2. Master Blasters
An aquatic rollercoaster like no other, the Master Blasters defy gravity, shooting you 15 metres above the ground before sending you on a thrilling ride propelled by high-powered water jets. You can take your pick between a single tube or a double tube.
3. Burj Surj
Grab your seat in a shared tube and start the ride with a plunge down a large waterslide. You'll then travel through two spiraling spins before embarking on another downhill waterslide that'll drop you with a splash into a pool. A maximum of five people can share one tube.
---
Thrill Level 3 - Medium speed, medium-low adrenaline
There is no height restriction for these rides.
1. Wave Pool
Wild Wadi's Breaker's Bay is the largest wave pool in the Middle East. Play and swim amidst 1.5 metre waves coming at you from all directions.
2. Flood River
Bounce along waves, venture under a waterfall and take on surprise rapids in this action packed river ride.
---
Thrill Level 4 - Low speed, family-friendly
There is no height restriction for these rides.
1. Juha's Dhow and Lagoon
An interactive family-friendly play structure, enjoy over 100 water activities including five slides, racing slides, a dumping bucket and water guns. This play zone was especially designed for the young ones.
2. Juha's Journey
After you've absorbed enough adrenaline from the parks more thrilling rides, take a break and relax as you float along a 360-metre long lazy river.
---
Wild Wadi - All You Need to Know
---
Rules and restrictions
Outside food or beverages
GoPro cameras are permitted (except on Jumeirah Sceirah)
Guests may bring one, 1-litre water bottle per person into the park
Babies and toddlers must wear water-safe diapers. Children are not allowed to swim naked.
Available Facilities
Changing rooms
Luxury cabanas are available for rent
Three smoke zones can be found within the park
Towel rental for AED 40 per person
Locker rental
Small AED 45, Medium AED 65, Large AED 85
Guests with Disabilities
Wild Wadi park offers a wide array of facilities to accommodate guests with disabilities. There is a pick up/drop off zone at the park entrance, as well as dedicated parking spaces in the car lot. Within the park, guests can find specially designed showers, changing rooms, and toilet facilities.

Guests with disabilities will receive AED 60 off the regular ticket price and can skip the queue at any ride. While most of the rides are conveniently designed to accommodate all guests, there are a few rides that may require assistance.

Get more details on facilities available for guests with disabilities.
---
Restaurants at Wild Wadi Park
---
From fast food favorites like burgers, hotdogs and shawarmas, to healthy fruit juices and smoothies, the Wild Wadi park has six food cafes to satisfy your hunger.
1. Julshan's Burgers and Dogs
5. Leila's Fruits and Snacks
---
Luxury Cabanas
---
Looking to relax VIP style? There are nine luxury cabanas right along Juha's Journey Lazy River and Wavepool.
What does a cabana reservation include?
Guaranteed private seating - 8 guests per cabana
Four sun loungers with cushions
Table with four chairs
VIP Fast Pass for White Water Wadi
Complimentary cold towels on arrival
Eight pool towels to use the duration of your stay
A private refrigerator stocked with one water per person, softdrinks and fruit
Add on options for Jumeirah Beach Hotel Beach Access
Ticket discount options (included only with premium cabana bookings)
Souvenir Shops
---
There are four souvenir shops located in various locations throughout Wild Wadi park: Souk Al Wadi, Shabandar's Souk, Air Tattoo, and Sinbad's Cart. The shops offer a wide variety of themed merchandise and souvenirs such as t-shirts, swimwear, towels, water toys, mugs, cups, and more.
---
Wild Wadi Dress Code
---
Appropriate swimwear must be worn at all times. If dressed inappropriately, park staff reserve the right to ask you to leave.
Do's
Bathing suits
Bikinis
Burkinis
Water-safe diapers
Don'ts
Underwear
See-through/ transparent swimwear
Excessive jewelry or long chains
Street clothes
Metal buttons, zippers, buckles or snaps
Regular diapers
Sunglasses or eyeglasses on rides/attractions
Wild Wadi Reviews
---
The entrance fee is a little steep, but if you're into waterparks and slides you will love it. There are a lot of thrilling slides to keep you busy, as well as the children's play area. We really enjoyed the lazy river part where you're just floating along at one point, then you're boost up a slope and then down some slides. It just keeps going for a long time. The pay off is awesome because you don't have to get out and line up, it feels like the ride goes on for ages.
The body surfing ride is fun too. Some people find it difficult to keep balanced but the staff are pretty good and advise you how to keep on it.
The "jumeirah sceirah" was our favourite. Depending on the time of day, you may have to wait in line for a while. It's well worth it though. You get locked in a cylinder standing in an upright position, and then the floor goes out from under you, sending you zipping down a very steep slide at breakneck speed. Awesome!
The staff take pictures of you all day and it's all connected to your number. We decided not to purchase any pictures but to our surprise, they sent us soft copies of ALL the pictures for free!! Wonderful!
Joowantitjoogotit, TripAdvisor
Visited yesterday, but been many times before, always a great time had, well organised and plenty of life guards, never looks any older and been coming for years!
Give it a go and this time of year it's alway quite empty.
---