Singapore is a perfect example of East meets West, and where people have embraced tradition and weaved it into their daily lives. Tall skyscrapers, lush gardens, architectural marvels, and large open spaces make for a city that remains serene despite fast-paced living. Couples will find that there are many romantic experiences and attractions for them to indulge in and celebrate their love. Looking for date ideas in Singapore for Valentine's Day? Well, look no further. Here's a curated list of date ideas in Singapore featuring different places and ideas of how you can make this a day to remember.
While the city is open, there are some COVID-19 restrictions in place. It is advised you carry and wear a mask at all times and adhere to social distancing norms. Learn more about travel restrictions in Singapore.
10 Best Valentine's Day Date Ideas in Singapore
---
1. Kiss atop the Singapore Flyer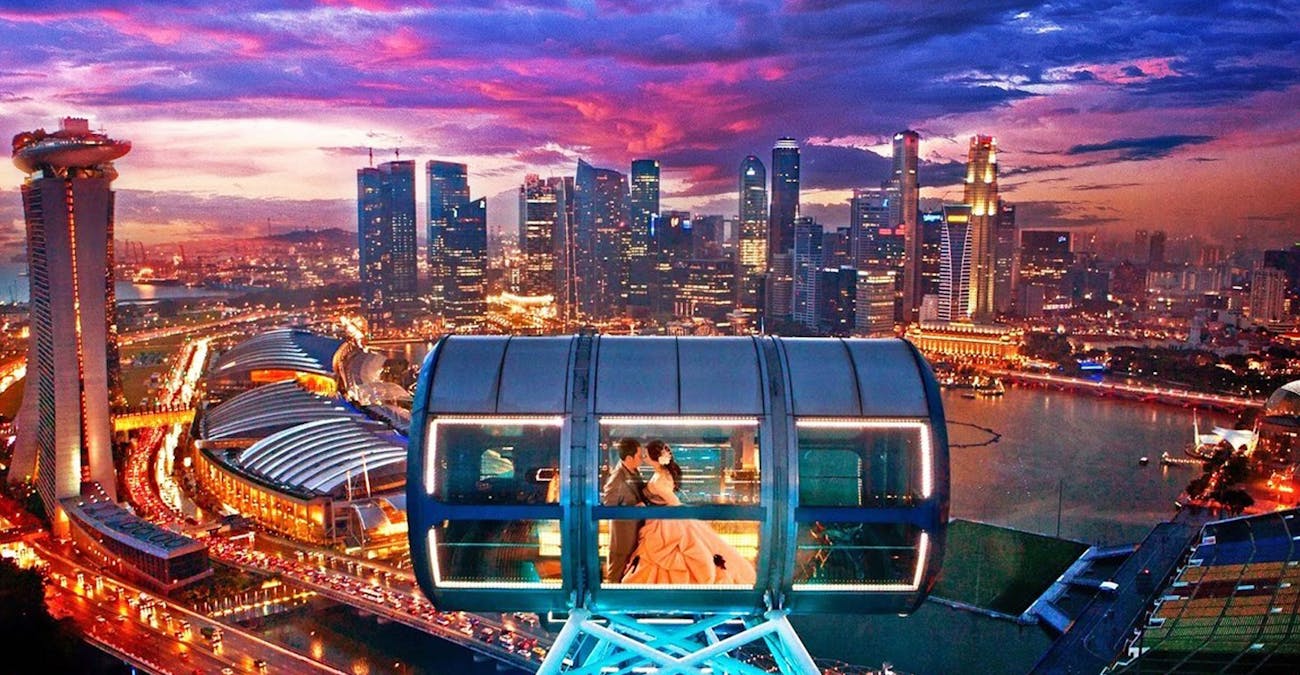 An iconic part of the city's skyline, the Singapore Flyer is one of the top romantic things to do in Singapore. Watch the city unfurl beneath you, and once you reach the top, steal a quick kiss! An unforgettable experience, the Singapore Flyer will let you see the famous landmarks of the city — and on a day that's clear enough, you will also get to see parts of Indonesia and Malaysia. Should you opt for the Singapore Flyer Sling Experience, you will also get to try the popular gin-based drink Singapore Sling as you are seated aboard your capsule.
VDay Tip: You can also opt for a premium dining experience, where you can have a delicious four-course meal in the comfort of your capsule. Read our guide on Singapore Flyer.
Recommended Singapore Flyer Experiences on Valentine's Day
---
Check out all
Singapore Flyer tickets
.
2. Become one with nature at Gardens by the Bay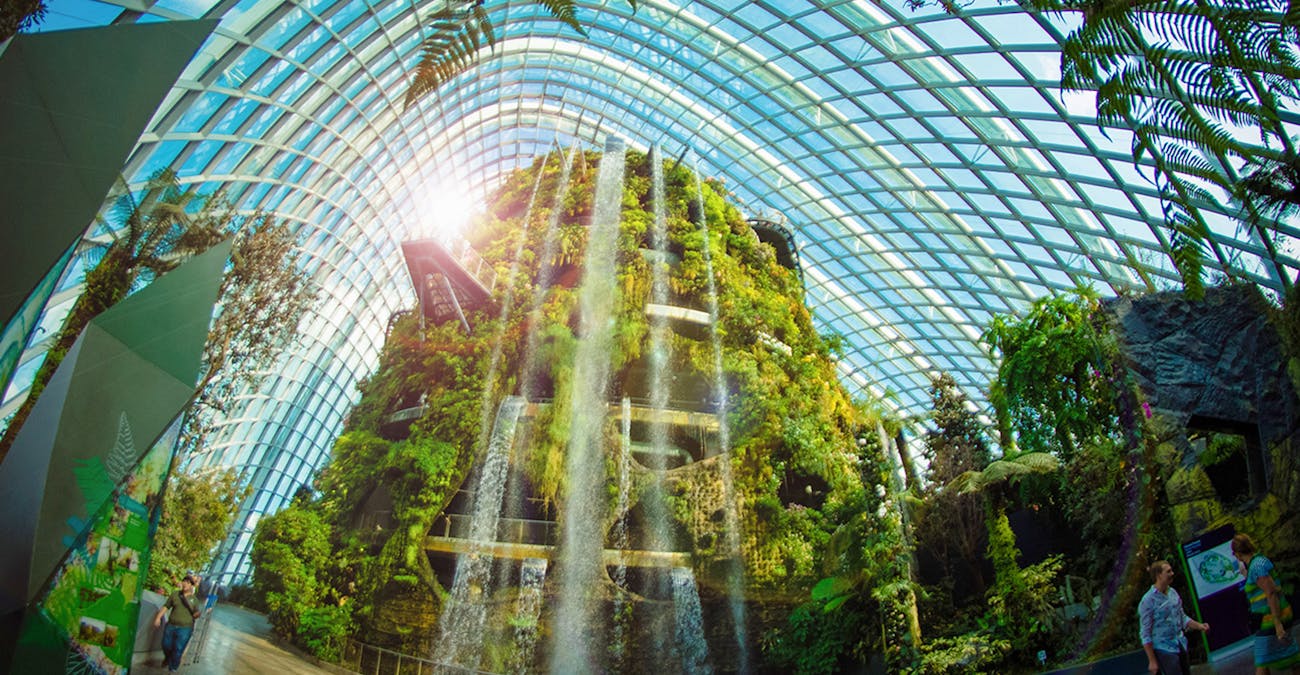 Spend a day with your bae (we had to!) at Singapore's famous Gardens by the Bay. The romantic in you is sure to be delighted by the colorful floral arrangements, indoor waterfalls, and attractions like the Flower Dome and Floral Fantasy. The best time to visit Gardens by the Bay is at night when it shimmers with solar-powered lights. Don't miss the Cloud Tower, Serene Garden, the chance to see the Supertrees up close through the OOBC Skyway, and the Garden Rhapsody sound and light show.
VDay Tip: Book your ticket online and in advance to ensure you get the slot of your choice. Read our guide on Gardens by the Bay.
Recommended Gardens by the Bay Experiences on Valentine's Day
---
Check out all
Gardens by the Bay tickets
.
3. Revel in the lap of luxury at Marina Bay Sands Home to one of the largest observation decks in the world, Marina Bay Sands is a luxury hotel. This hotel is known for its iconic three towers and boat-shaped deck at the very top. It is also home to one of the best casinos in the country. The boat-shaped deck in the SkyPark, which also has jogging paths, gardens, and the most famous Infinity Pool. You can plan a staycation with your loved one, or just get tickets to the deck and admire the sprawling city around you.
VDay Tip: Marina Bay Sands is also close to the ArtScience Museum, so you can combine these two experiences, and end the day with dinner at one of the many restaurants in the area. Read our guide on Marina Bay Sands.
Recommended Marina Bay Sands Experiences on Valentine's Day
---
4. Learn something new at the ArtScience Museum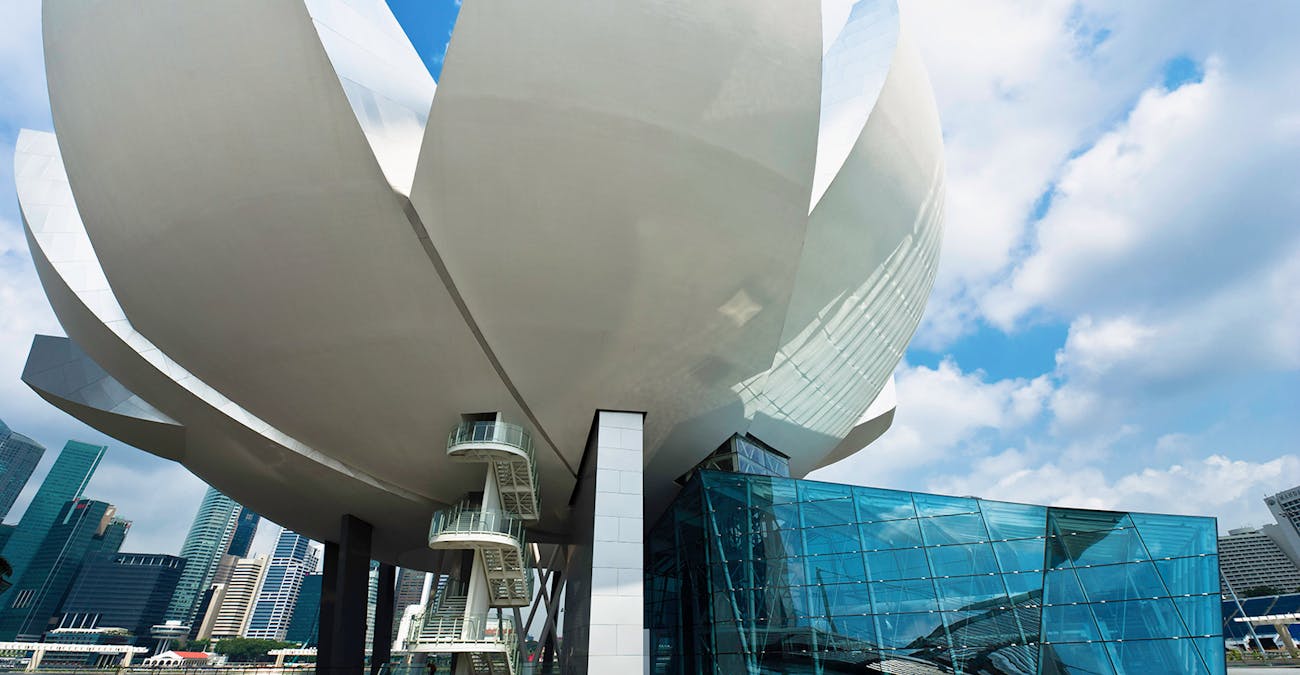 Close to Marina Bay Sands is the ArtScience Museum. If you and your partner enjoy learning new things, this is the place for you. A lotus-shaped building filled with interactive works. Featuring exclusive exhibitions, this is where art, culture, tradition, and technology converge. There are currently four exhibitions in place: Margins: drawing pictures of home, Future World: Where Art Meets Science, STAR WARS™ Identities: The Exhibition, and Planet or Plastic? Hold your date's hand and guide them into a unique space that will brighten their day.
VDay Tip: Combine this visit with Gardens by the Bay or Marina Bay Sands SkyPark. Read our guide on ArtScience Museum.
Recommended ArtScience Museum Experiences on Valentine's Day
---
5. Spend the day at S.E.A Aquarium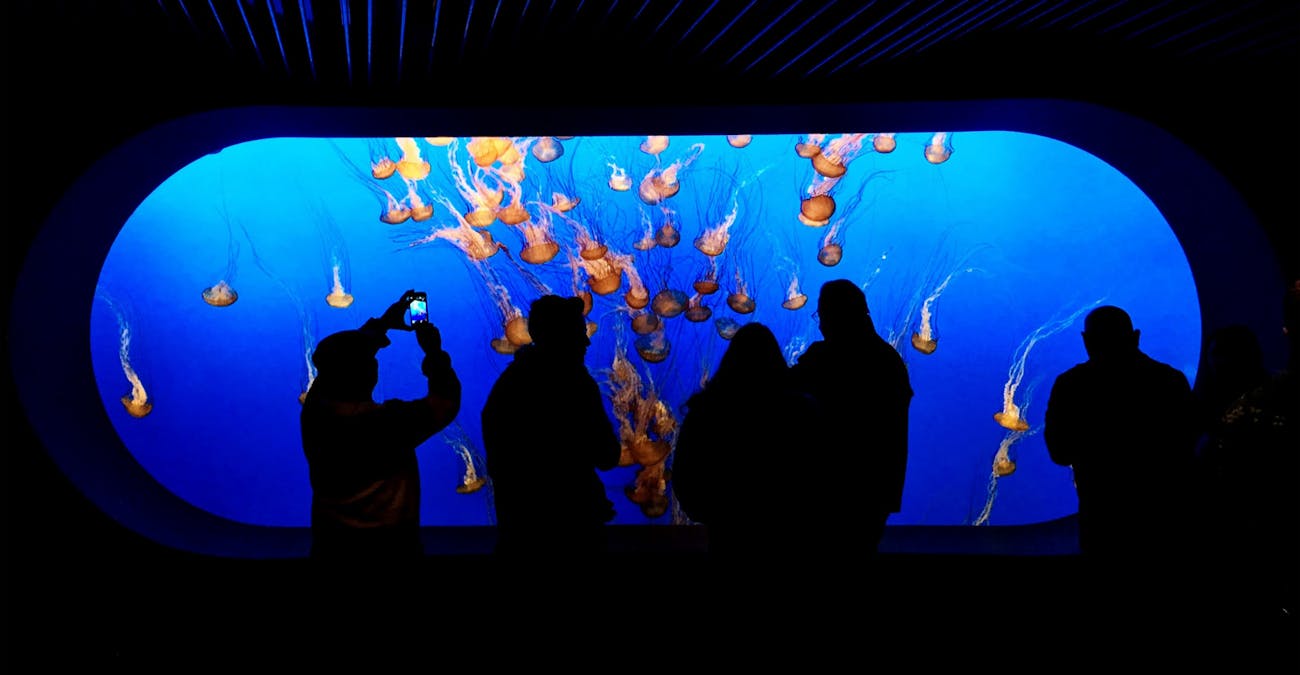 One of the unique things to do in Singapore for couples is to visit the S.E.A Aquarium. Explore the biggest aquarium in the city as you walk around and meet your new marine friends! Here's your chance to take a trip around the world through the aquatic species, as you meet over 1000 species from 45 different habitats. Regardless of the weather, this is a date you can take as it is indoors. While shows and public feedings are temporarily cancelled, you can walk around at your own pace and follow the trail of gold ingots to win a prize as part of their Spring in the Sea promotion.
VDay Tip: Plan ahead and get reservations at one of the many restaurants in Sentosa Island. Read more about S.E.A Aquarium.
Recommended S.E.A Aquarium Experiences on Valentine's Day
---
Check out
SEA Aquarium tickets
.
Sign up for our monthly newsletter
Your dose of travel fix - from hacks and deals to travel tips and everything in between, delivered monthly to your inbox
Please enter a valid email
Unsubscribe anytime
6. Enjoy a meal on Singapore Cable Car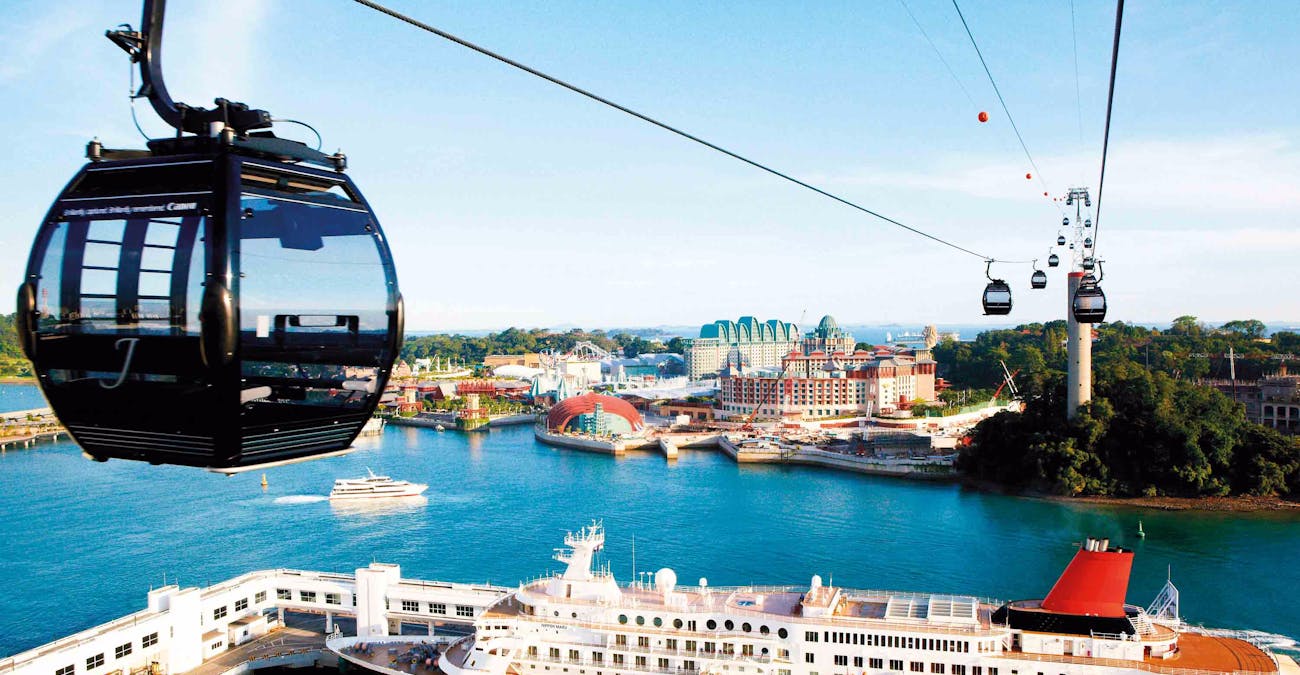 A quirky date idea in Singapore, you can get a bird's eye view of the city from the Cable Car. With comfortable cabins that are safe and secure, this makes for a memorable experience. Watch the urban landscape fade away as you make your way across to Sentosa Island. You can opt for a Cable Car Dining Experience to up the romance! Indulge in a four-course freshly-prepared meal as you look out at the stunning surrounding vistas.
VDay Tip: Combine your cable car experience with Sentosa Island experiences and make a whole day out of it. Read our guide on the Singapore Cable Car.
Recommended Singapore Cable Car Experiences on Valentine's Day
---
Check out
Singapore Cable Car tickets
.
7. Take an Island Cruise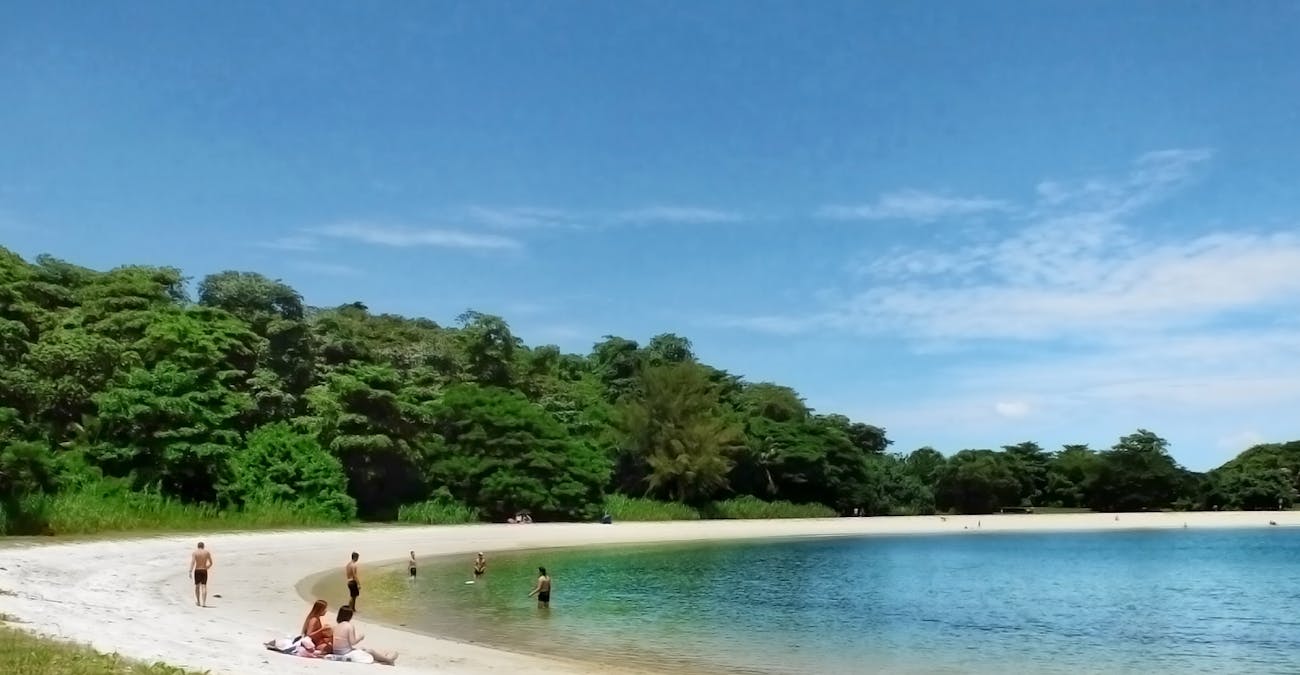 Take a break from the fast pace of the city and head out with your partner on an Island Cruise. Set sail from Marina's South Pier and explore St. John's Island with its azure seas and sparkling beaches. Then move on to Kusu Island and visit its sacred sites. If you take the Sindo Ferry, you can also cover Lazarus. It starts and ends at Harbourfront Centre. Make sure to carry along a camera and take lots of pictures and relive the day over and over again.
VDay Tip: To make the trip even more special, pack a lunch and enjoy a picnic on any of the islands.
Recommended Island Cruise Experiences on Valentine's Day
---
8. Experience a different world at Trick Eye Museum Enjoy a day of fun and frolicking at Trick Eye Museum Singapore. Featuring a series of 2-D optical illusions, this is bound to spin your head round! Among the many things to do in Singapore for couples, this is an experience that brings out your inner child. An interactive visual exhibit, this will leave you in awe and wonder of how simple things can produce complex results. A day at Trick Eye Museum is bound to be filled with laughter!
VDay Tip: Combine this with a couple of other Sentosa experiences for a fun day! Read our guide on Trick Eye Museum.
Recommended Trick Eye Museum Experiences on Valentine's Day
---
9. Indulge in a day of fun at Universal Studios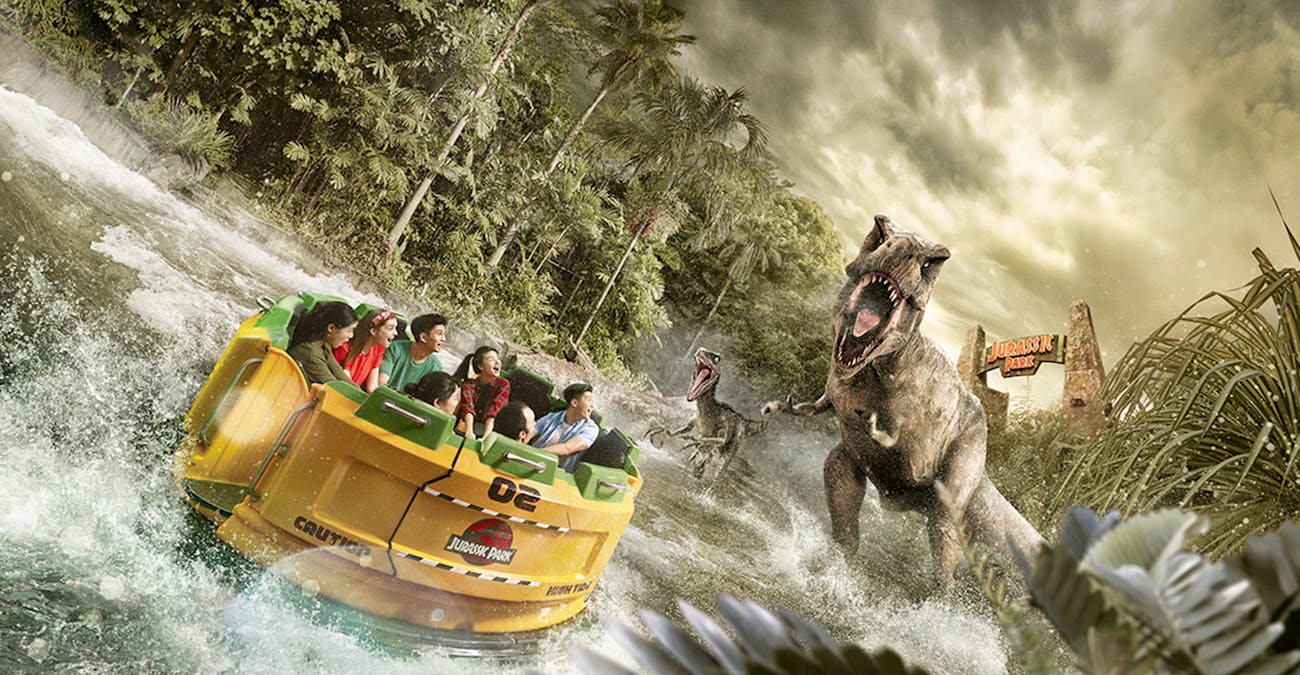 Yet another experience to bring out your inner child, a day spent at Universal Studios Singapore is bound to be exhilarating! Nestled in Sentosa Island, this theme park is among the top attractions in the city, and is worth every penny for adventurous couples. With multiple zones such as Ancient Egypt, The Lost World, and Far Far Away; street performances, delicious snacks, and rides that will leave you wanting more, this is one attraction that guarantees a day of fun for you and your partner!
VDay Tip: Don't miss Revenge of the Mummy: The Ride, Battlestar Galactica: Human vs Cylon, and Transformers: The Ride. Read our guide on Universal Studios Singapore.
Recommended Universal Studios Singapore Experiences on Valentine's Day
---
Check out all Universal Studios Singapore tickets.
10. Explore the city as a tourist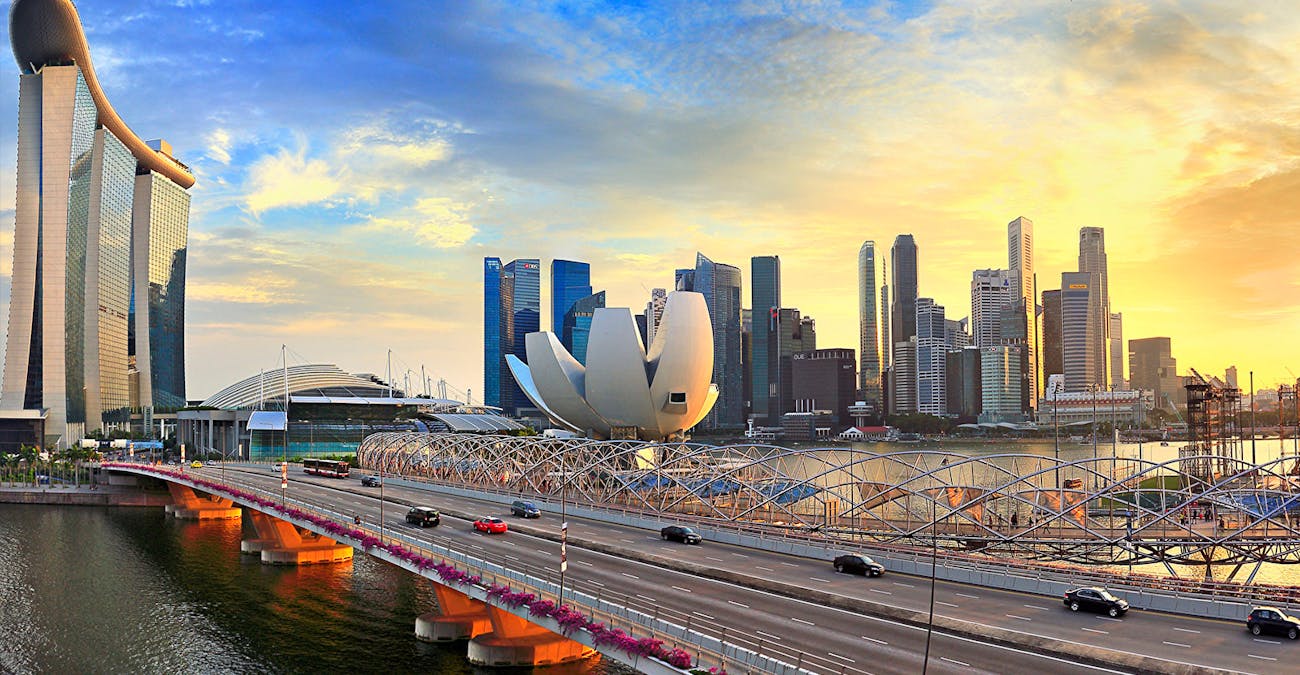 Play the tourist in your city and explore it from a different perspective. Learn about Singapore's past, present, and even its future as you pass through its winding lanes, lofty skyscrapers, stunning museums, and verdant gardens. Choose from guided tours, hop on hop off tours, bike tours, sidecar tours, and even food tours!
VDay Tip: The best way to explore the city is through a guided tour to ensure you cover every nook and cranny of the city.
Recommended Singapore City Tours on Valentine's Day
---
Ready to Celebrate Valentine's Day in Singapore?
---
Now that we've rounded up our top 10 date ideas in Singapore, you can pick, choose, and mix and match different ideas to plan the perfect Valentine's Day. Read our guide on getting around Singapore and learn of all your options to travel in and around the city.
Need more options to explore? Check out our Singapore Travel Guide.