The S.E.A. Aquarium on Sentosa Island is a marine wonderland and a mesmerising experience. One of the largest aquariums in Southeast Asia, the S.E.A. Aquarium is home to more than 100,000 marine animals. These animals come from all across the world and are from over 800 species. The S.E.A. Aquarium offers an unparalleled traveller experience in Singapore. One of the world's largest aquariums, it has been the favourite of travellers from across the world. It has been consistently rated among the Top three Aquariums by TripAdvisor Certificate of Excellence Awards. A S.E.A. Aquarium Singapore ticket offers equal amounts of fun and learning. It was also won the Best Learning & Travel Experience Award at the 2015 Singapore Experience Awards for its Ocean Dreams experience.
S.E.A. Aquarium in a Nutshell
S.E.A. Aquarium is built across 10 zones which are replicated to resemble oceans. Some of the zones are the Red Sea, South China Sea, Strait of Karimata & Java Sea, Bay of Bengal & Laccadive Sea, the lakes of East Africa and the Open Ocean journey. They host a variety of marine animals including endangered and unique animals like Hammerhead Sharks, Giant Moray Eel, Reef Manta Ray, Groupers and Giant Crabs. The S.E.A. Aquarium has more than 50 habitats and also offers exclusive visitor experiences like VIP Tours and Ocean Dreams - a unique overnight experience. The aquarium is best experienced in combination with the Adventure Cove Waterpark which together forms the Marine Life Park.
Eiffel Tower restaurants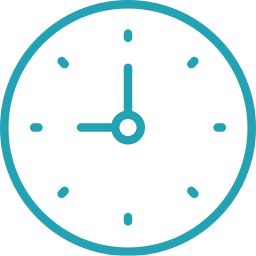 Visiting Hours
10:00 AM to 07:00 PM every day.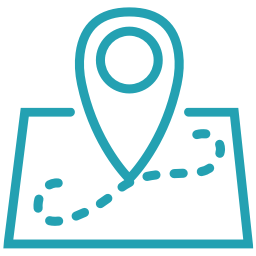 Address
8 Sentosa Gateway, Sentosa Island
Singapore 098269
Get Directions
Why Visit S.E.A. Aquarium Singapore?
---
S.E.A. Aquarium hosts more than 100,000 marine animals which are segregated based on their habitat. There are 10 such zones which resemble real ocean habitats. It hosts the largest collection of Manta Rays and several endangered creatures. It also has a host of shark species which are unlikely found in such artificial habitats. The unique experience allows visitors to stay over the aquarium past its visiting time and explore the aquarium through a guided tour. It offers back-of-house access and includes learning activities and games. The aquarium is loved by visitors of all ages who find it a magical experience. Watching the rays float by and sharks circle in the tanks is something straight out of a wildlife documentary! It's an experience that you will not forget ever!
S.E.A. Aquarium Singapore Experiences
---
1. Standard Entrance
100,000 marine animals from over 1,000 species wait for you in the S.E.A. Aquarium. One of the world's largest aquariums, it is a unique space for learning and fun. The standard entrance pass gives you access to this amazing marine world. The 10 habitats take you through a journey across the world's seas and oceans including the Red Sea, South China Sea, Arabian Sea and many more. Enjoy watching the animals swim and feed in their vast enclosures. Watching shoals of fish with majestic creatures like Sharks, Groupers and Rays is a surreal and magical experience.
2. VIP Tour
The S.E.A. Aquarium offers a superior visiting experience – the VIP Tour. All you need is the VIP pass to have privileged access to the aquarium. You will be given a VIP lanyard and taken on a private tour of the aquarium lasting about 3 hours. It is here that you will learn of what the Sharks have for their meals and where the Manta Rays originally come from! You will also have the back-of-house access and can get a closer look at the animals and their habitat. The tours start prior to opening of the aquarium which means you can experience the aquarium in its most serene and calm environment.
3. Ocean Dreams
A night at the aquarium! The Ocean Dreams is a fascinating immersive experience that allows visitors to stay overnight at the aquarium. The experience starts after the last guest has left the aquarium and includes a special 90 minute guided tour. On the cards next is access to the back-of-house where you can prepare the food for the animals and watch their care routines. Learning sessions, storytelling, games and more such fun is lined up by marine experts. The day ends with you curling up in sleeping bags right beside the fish!
S.E.A. Aquarium Singapore Tickets
---
S.E.A Aquarium™ Singapore Tickets
Learn about the surreal life present underwater at the S.E.A Aquarium in Singapore
Get skip-the-Line access and directly access the aquarium's famed zones
Explore 100,000 marine animals of over 800 species, spread across 10 zones and 49 habitats
Purchase an additional Maritime Experiential Museum ticket to learn about old-time mariners' journeys
Super Saver Combo: Universal Studios + S.E.A. Aquarium™ Singapore
Explore two of the most popular attractions with this combo ticket: Universal Studios Singapore and S.E.A. Aquarium
This flexible ticket is valid for two months from the date of purchase; the two parks can be visited on separate days!
Prepare for a thrilling day at New York, Madagascar, Sci-Fi City, The Lost World & Hollywood at Universal Studios
At the S.E.A Aquarium, witness exotic aquatic species like goliath grouper, giant manta rays & hammerhead sharks
S.E.A Aquarium™ VIP Tour
Dive into the wondrous underwater world at S.E.A Aquarium with your Priority Access Day Pass and gain fascinating insights with your private tour guide
S.E.A Singapore is home to Singapore's largest marine life collection featuring 100,000 marine creatures
Enjoy a 3-hour guided tour of S.E.A Aquarium Singapore with VIP Lanyard and a complimentary group photo
Get access to Dolphin Island back-of-house and S.E.A Aquarium back-of-house
Super Saver Combo: S.E.A. Aquarium™ + Adventure Cove Waterpark™
Venture into the underwater world as you explore two of Singapore's best water parks, S.E.A. Aquarium™ and Adventure Cove Waterpark™
Zoom down Southeast Asia's first hydro-magnetic coaster at the waterpark & snorkel with 20,000 tropical fish over a colorful coral reef
The S.E.A Aquarium is home to more than 100,000 marine animals of over 800 species, divided into 10 zones with 49 habitats
With a 60-day ticket validity for 60 days visit any time from the date of purchase
Sign up for our monthly newsletter
Your dose of travel fix - from hacks and deals to travel tips and everything in between, delivered monthly to your inbox
Please enter a valid email
Unsubscribe anytime
S.E.A Aquarium Singapore Visitor Information
---
S.E.A. Aquarium Timings
The SEA Aquarium is open all days of the week from 10:00 AM – 07:00 PM.
Getting to S.E.A. Aquarium
By Bus
• You can take buses from Vivocity or Harborfront for the Resorts World Sentosa Bus Stop 14519. Enter the forum and head to the Level 1.
• The Maritime Experiential Museum is located straight up from the bridge.
• The aquarium is located inside the museum.
By Cable Car
• The cable car is a popular option to combine sightseeing with transport.
• Board the cable car from Harbourfront station and disembark at the Imbiah Station. Take the Sentosa express and alight at Waterfront station.
• Head towards the Merlion Statuette and cross the bridge to arrive at the Maritime Experiential Museum.
• The aquarium is located inside the museum.
By Car
• Drive on the Sentosa Gateway and stick to the left lane towards the Resorts World Sentosa Car Park.
• Turn right towards the space for 'Cars/Taxi' and follow the signage to 'B1 East'.
• Locate the nearest Car Park directory and follow directions to S.E.A.Aquarium on Level 1.
• Extra parking charges will apply for the car park. Make sure you remember the parking spot.
S.E.A. Aquarium Singapore Rules & Regulations
---
Outside food and beverages are not allowed inside the aquarium.
You are not allowed to eat or drink near or in the exhibits. Make sure you eat in the designated areas only.
Smoking is not allowed inside the aquarium. Visitors can use the designation areas for smoking.
Photography is allowed within the aquarium however visitors are requested not to use flash.
Pets and other animals are not allowed inside; exceptions could be made for service animals.
S.E.A. Aquarium Singapore Reviews
---
The S.E.A. Aquarium is undoubtedly one of the best edutainment options in Singapore. A part of the Resorts World Sentosa, it is currently the world's second largest aquarium. The huge viewing tank called the Open Ocean Habitat is the highlight of the attraction and a crowd favourite. It's an amazing experience to stand on the other side of the glass and view the majestic marine animals swim around the vast tank.
It's a great opportunity for parents to teach their kids about the magic of the ocean. Not just that, it's also a wonderful place for underwater enthusiasts and those who wish to view the magical creatures. They have the largest collection of rays and more than 1000 species of fish and marine animals.
Special immersive experiences like Ocean Dreams and the VIP Tour are popular with visitors. These experiences allow visitors to get close to the animals and watch them being fed and taken care of. A visit to the S.E.A. Aquarium will create memories for a lifetime!
Its one of the best aquariums that I've been to and I always end up going back again and again. With a all day ticket, you are free to exit and enter again so there is no problem if you need to step out for something to eat.
Angelo G, TripAdvisor, July 2020
This aquarium is located near Sentosa. Its an very amazing and exciting place to go to. I recommend all travelers to visit this place in Singapore. This is one of the best attractions in the world. There are many many different types of underwater animals to see.
Namita G, TripAdvisor, July 2019
S.E.A Aquarium Singapore Insider Tips
---
Start the day early at S.E.A Aquarium. Crowds start pouring in after 12 though the aquarium opens at 10:00 AM. Make the best use of the first few hours and enjoy the aquarium in peace.
Weekdays are the best to visit the park due to fewer crowds.
It's a fairly large place and you will have to stand and view all the attractions. Stay hydrated through the day.
The S.E.A Aquarium is one of the most popular destinations in Singapore, so expect crowds. Try taking a skip the line pass so that you can avoid waiting in queues.
Have a meal at the Ocean Restaurant, it's an incredible experience. But make sure you book ahead in advance as it usually runs full.
Catch the show at the Typhoon theatre; it's a great experience for kids especially.
Don't miss out the Jellyfish, Sharks, Moray Eels and Coral Reef exhibits. The Open Ocean Habitat is also a must-visit.
S.E.A. Aquarium Singapore FAQs
---
Where can I buy S.E.A Aquarium Singapore tickets?
What can I access with my S.E.A Aquarium Singapore tickets?
Are S.E.A Aquarium Singapore combo tickets available?
What is the cancelation policy for S.E.A Aquarium Singapore tickets?
Are guided tours a part of my S.E.A Aquarium Singapore tickets?
What are S.E.A Aquarium Singapore visiting hours?