LEGOLAND is a family theme park, based on the mega popular LEGO building blocks. The fun-filled arena in Dubai is part of the much-bigger Dubai Parks and Resorts, which also includes two other theme parks, Motiongate, and Bollywood Parks.
LEGOLAND Dubai is split into two parks - LEGOLAND Theme Park and LEGOLAND Waterpark. Within the main LEGOLAND complex, there's also a thrilling Waterpark with rides that both you and your kids can enjoy. Clearly, there's no better way to beat the scorching Dubai heat than LEGOLAND! Join in on the fun and frolic with your family this summer at LEGOLAND, one of the most popular attractions in Dubai.
LEGOLAND Dubai in a Nutshell
With over 40 fantastic rides, family-friendly attractions, and innovative play areas for kids, LEGOLAND is a special place. If your kids are familiar with the magic of LEGOS, they'll appreciate the fun and excitement of a land made entirely of giant LEGOS. If they aren't used to playing with these tiny blocks of joy, well, now's the time to get them started! The park also boasts of a giant LEGO version of Dubai's pride, the Burj Khalifa and the enchanting Dubai skyline. And if that wasn't enough, there's an entire waterpark made of LEGO bricks waiting for you.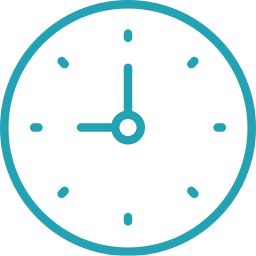 Hours
LEGOLAND
Sat - Wed - 10:00 AM to 6:00 PM
Fri & Sat - 10:00 AM to 8:00 PM
LEGOLAND Waterpark
10:00 AM to 6:00 PM
Opens March 17, 2018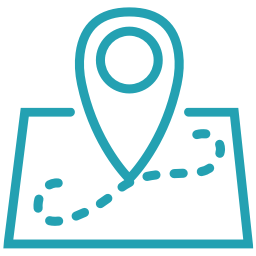 Address
Dubai Parks n Resorts,
Opp Palm Jebel Ali,
Dubai, UAE
Get Directions
LEGOLAND Dubai Tickets
LEGOLAND Dubai ✪
Price - AED 211
LEGOLAND Dubai - GCC Resident Offer ✪
Price - AED 149
LEGOLAND Waterpark
Price - AED 235
LEGOLAND Waterpark - GCC Resident Offer
Price - AED 149
*GCC Resident Offer - For each valid Resident ID shown, a maximum of 5 tickets per park for the day can be redeemed.
Quick Jumplinks to Navigate the Guide
LEGOLAND Dubai Facts
---
LEGOLAND, Dubai is spread over a massive area of 3 million square feet, making it the second largest park in Dubai Parks and Resorts.
Apart from hosting some of the best rides in the city, LEGOLAND also has a LEGO Factory where you and your kids can witness LEGOS of all shapes and sizes being created.
LEGOLAND Dubai is the first LEGOLAND in the Middle East!
About 60 million LEGO blocks were used to create the fabulous structures in the park.
LEGOLAND, Dubai also features "The Big Shop", the largest retail store for all kinds of LEGO awesomeness.
There are a total of 15,000 LEGO structures spread throughout the park. 15,000!!
---
LEGOLAND Dubai Lands
---
LEGOLAND Theme Park
---
The LEGOLAND Dubai park features six unique lands created with distinct themes, allowing visitors a unique experience every step of the way. Let's look at each land in detail.
LEGO City: A city made entirely of LEGOs! That's exactly what's in store for you at LEGO City. Watch your kids learn how to drive an electric car. Doesn't interest you? There's a plane they can fly or a boat they can steer instead!
Imagination: It's a land of pure imagination! Your kids can build a LEGO car and race it with their friends, get a bird's-eye view of the entire LEGOLAND park with the Kid Power Towers, or just get building the greatest LEGO ever made! Sky's the limit.
Kingdoms: Take a dive into a world of fantasy and magic with the Kingdom land. Go on a thrilling roller coaster ride through the King's castle and Conquer The Dragon or take a quick whirl around the park in Merlin's Challenge.
Adventure: This one is for the thrill seekers. From the thrilling underwater adventure featuring submarines to an exciting journey through ancient temple ruins to recover a pharaoh's stolen treasure. Nothing's out of bounds.
MINILAND: A family special, MINILAND features all of Dubai's iconic buildings and attraction in LEGO form. The best part? You can build your very own skyline at Build Your City!
FACTORY: Factory gives a peek into the heart of LEGO, allowing you to see how LEGOs are made. You also receive a LEGO brick fresh of the line as a souvenir.
Top Five Rides
---
Rescue Academy


Lost Kingdom Adventure


Merlin's Flying Machines


LEGO Technic Twister


Pharaoh's Revenge


Do Keep In Mind:
The theme park section of LEGOLAND has a baby care facility in the Imagination Land. Equipped with a kitchenette and play area for babies, the baby care facility is perfect for mothers to nurse their kids while the older kids take a spin of the park.
You can park your vehicle at the Dubai Parks and Resorts parking at a flat rate of AED 20 per day.
LEGOLAND Waterpark
---
LEGOLAND Waterpark boasts of over 20 slides and attractions that are fun for the entire family. Unlike other waterparks, LEGOLAND Waterpark has been designed specifically keeping a family with children in mind - not only are the slides comfortable and safe, but they also hold a fair amount of thrill in some cases. While there are thrilling attractions like the 60-foot drop Splash Out and a 6-tracked Slide Racers, there are also gentle play areas nad wave pools for the children to enjoy in.
Top Five Rides
---
LEGO Slide Racers


Wave Rider


Red Rush


Build A LEGO Raft


Joker Soaker


Do Keep In Mind:
If you're planning on visiting LEGOLAND Dubai during the summers, we would recommend renting a cabana for your family. While a tad expensive and available in a limited number, it provides you a cool spot in all the heat, fridge, and extra service from the park staff.
There are shoe racks available near each water ride, where you can deposit your footwear. Since the ground can get pretty warm during the summers, only take of your shoes/slippers when entering a water ride.
NOTE: LEGOLAND Water Park will be closed until the second half of March in order to conduct an annual maintenance from 28 January. This will last approximately 6 weeks and open on March 17. The theme park will however remain unaffected, and will be remain open with all its 40 rides, attractions and shows running.
---
LEGOLAND Dubai Tickets
---
You can get LEGOLAND Dubai tickets and LEGOLAND Water Park tickets from multiple places. There are authorised booths outside the entrance that sell day pass tickets for both sections of the park.
1. LEGOLAND Dubai Tickets
Get access to the amazing LEGOLAND theme park for some fun family time.

Price
GCC Residents - AED 149
General Admission - AED 211
2. LEGOLAND Water Park Tickets
Stay cool for the summer at the awesome LEGOLAND Water Park.

Price
GCC Residents - AED 149
General Admission - AED 235
3. Headout Exclusive - Park Hopper Combo
Experience all three Dubai Parks and Resorts parks in one day with Headout's fantastic park hopper combo.

Price
AED 285
LEGOLAND Annual Pass Offers & Promotions
---
LEGOLAND Dubai Annual Pass
Unlimited access to LEGOLAND Dubai park
Special annual pass events and offers
Retail and Food & Beverage discounts
Free visitor's parking
LEGOLAND Dubai + LEGOLAND Waterpark Annual Pass
Unlimited early access to theme park and water park
Retail and Food & Beverage discounts
Free visitor's parking
---
LEGOLAND Dubai Tips
---
During summers, try and reach the park after sunset. It serves two purposes, one, you can escape the heat, and two, there's something magical about being in the park after dusk.


As you would expect, weekends at the LEGOLAND Dubai are pretty crowded. We would recommend going in during weekdays to skip the crowd.


Outside food is not allowed, except for baby food. So pack accordingly.


There's a short walk from where you park your car to the entrance of the park. Avoid high heels or uncomfortable footwear because you'll be walking around a lot!


Bring water bottles aplenty. It will get pretty hot and you'll need to stay hydrated at all times.


A combo pass for LEGOLAND Dubai and LEGOLAND Water Park is a great way to money and experience both parks together.
---
LEGOLAND Dubai Reviews - The Good & The Bad
---
The Good
An innovative space that serves fun and imagination in equal measures. LEGOLAND Dubai is the perfect place for a fun day out with the family.
The LEGOLAND Water Park allows for a winsome break from the Dubai heat with exhilarating rides suitable for the entire family.
Purchase an Adult meal after 04:30 PM and your kids get to eat for free!
LEGOLAND Dubai features a fine mix of both indoor and outdoor attractions, making it an ideal year round visitation.
The 5 themed-lands in the park are starkly different and appease and challenge your kinds in different, fun way.
The Bad
There's a lot to see and do around LEGOLAND Dubai and one day might not be enough if you're planning on visiting the water park too.
While perfect for kids below 12, teenagers might not find the park to their liking given that most attractions are more kid-friendly than for teenagers.
Great Spot
- Good Value
- Keep an eye out for flash sales (I just went to book our tickets online one day and stumbled across one) 50% off!!
- Son is 2.5 loved it but was too small for a few rides
- Staff nice
- Good souvenir drink bottle deal
- Great shade for kids
- Lovely staff
- Would return!
Karl And Katherine, TripAdvisor, November 2017
Legoland is a magical place for kids they love it. They'll enjoy the day with millions of legos. It's a world of color and happiness. Everywhere you walk your kids can have a picture with lego characters. I adore this place; see all the kids playing with logos, build a car to race or eating food on legos - it's fantastic adventure. You will relive your childhood.
alsharrahk, TripAdvisor, December 2017
---
Getting to LEGOLAND Dubai
---
LEGOLAND Dubai is located within the Dubai Parks and Resorts in Dubai on Sheikh Zayed Road, opposite Palm Jebel Ali.
By car
From downtown Dubai, the trip to LEGOLAND is around 40 minutes. Head south of Sheikh Zayed Road. Drive past Dubai Marina and Jebel Ali and you will see Dubai Parks and Resorts on the left.

Via public transport
Take the red metro line south all the way to the last station, Jebel Ali. From there, you will have to take a taxi the rest of the way - which should only take you about 15 minutes.

From Dubai International Airport
Head south on E11, also known as Sheikh Zayed Road, towards Abu Dhabi. It's just a straight shot from there, past Dubai Marina and Jebel Ali. You will see Dubai Parks and Resorts on your left. The trip takes around 45 minutes with low traffic, or close to an hour if there is heavy traffic.

From Al Maktoum International Airport
LEGOLAND is only 20 minutes away from this Al Maktoum. Take the Sheikh Mohammed Bin Zayed Road south and turn right towards E11. Take another right, towards Dubai. Dubai Parks and Resorts will appear almost immediately on the right side of the road.
---
Dining at LEGOLAND Dubai
---
LEGOLAND Dubai is located within the Dubai Parks and Resorts in Dubai on Sheikh Zayed Road, opposite Palm Jebel Ali.
Given its family-friendly status, you can bet that there are plenty of great places to eat inside LEGOLAND Dubai. From this list, select restaurants will remain open during Ramadan.

All restaurants are open during park hours.
2. Caesar's Pizza and Pasta Buffet