Planning a West End date? Our collection of best West End shows includes the top shows across different categories such classics, kid-friendly shows, plays, musicals, and more. Get the best seats for each of these shows by planning your West End trip well in advance! Even if you're a resident Londoner, this round-up provides you an updated list of the best West End shows 2019.
Musicals
If you're looking for something lively - something to tap your feet to, you need to check out musicals at West End. With some incredible music, dance, and plotlines, these musicals are sure to blow your mind!
Budget Shows
A West End experience with your loved ones need not be an expensive affairs that leaves you calculating your expenses. There are a ton of West End shows that you can watch with tickets priced under £30. Check out this list of the best budget West End London shows.
New Arrivals
Every season brings with a whole roster of West End experiences - some that entertain us fleetingly while some that go on to become classics. Watch these shows as the season starts.
Kids Friendly Shows
If you're travelling with children, fret not! There are plenty of family-friendly shows in West End for you to catch. While West End has quite a few shows that are catered to adult audiences, these shows are perfect for the entire family to watch together.
Critically Acclaimed Shows
When a West End critic says they love a show, you know it's gotta be good. If you're looking to watch the absolute best of West End, look no further. Here's our list of critically acclaimed shows you just can't miss at West End.
Plays
Not in the mood for song and dance? We have an alternative that might just make you happy. With plays spanning genres like drama, comedy, and fantasy, you can experience theatre like it was meant to be enjoyed. Pure, unadulterated, and without any frills.
Comedies
West End isn't just drama and musicals - it's got some absolutely hilarious comedies! So if you're looking for an evening of fun and laughter, look no further! Here are some incredible comedies that will leave you in splits!
Christmas
Christmas in London is one of the most wonderful experiences. If you're in London, then celebrate the holidays with these spectacular Christmas shows on West End. From festive musicals to Christmas pantomimes, there are plenty of shows to see this winter in London.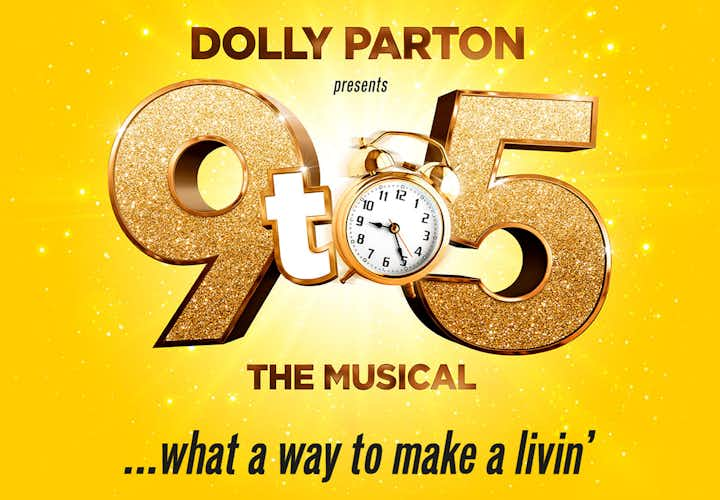 9 to 5 Musical
Three workers, Violet, Doralee, and Judy suffer under a difficult boss Franklin Hart Jnr. While dancing to the tunes of Tony Awards-nominated score, by Dolly Parton including "Always a Woman", "9 to 5", "Around Here", among others; the trio share a unique camaraderie that ensues into a story of friendship, gossip, and revenge. Based on the 1980 film of the same name, the musical has earned a multitude of accolades in its various adaptations. The 2009 adaptation grabbed 15 Drama Desk Award nominations and four Tony Awards nominations. The latest one stars Louise Redknapp, Natalie McQueen, Amber Davies, and Brian Conley.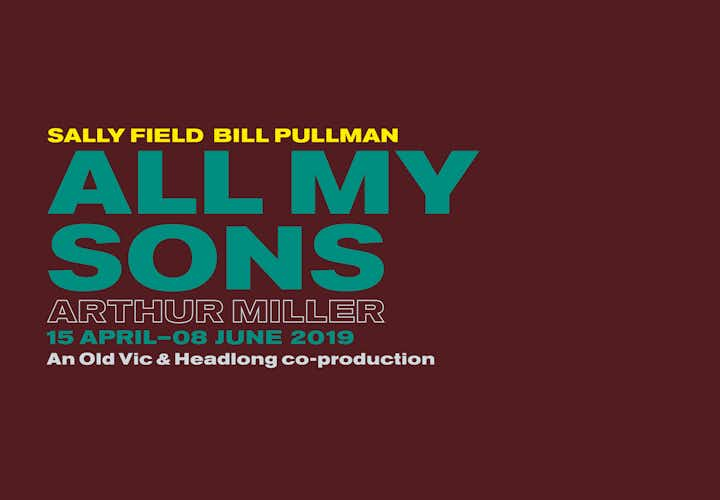 All My Sons
"I know you're no worse than other men, but I thought you were better. I never saw you as a man..I saw you as my father." Against the backdrop of World War II, Joe and Kate Keller are mourning the loss of their son, Larry, in the war. The family and their other son Chris try to move on, but the ghosts of the past are relentless! Partners from the past, messed up transactions, and secrets are all waiting to tumble out in 'All My Sons' performing at The Old Vic this summer!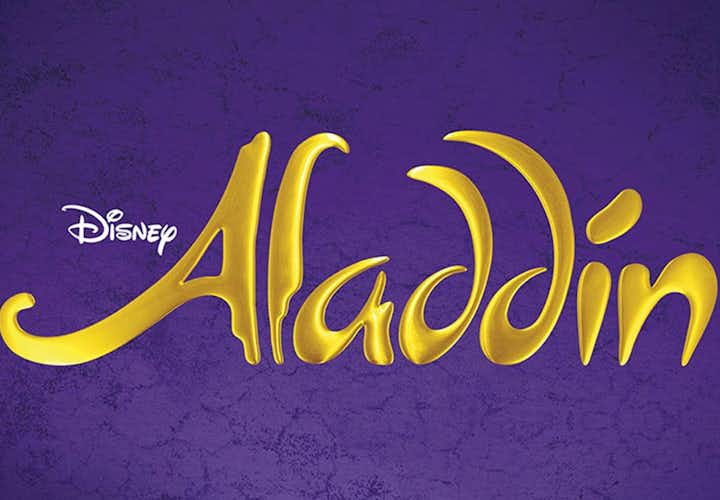 Aladdin
Duration:
2 hours 30 minutes
Who doesn't love the iconic "A Whole New World", set to Aladdin whisking Jasmine away on his magic carpet for a ride around the world. Imagine this recreated live on stage, with an actual hovering carpet and actors belting out the movie's beloved songs! This and many other magical moments make Aladdin the perfect show for kids and adults alike.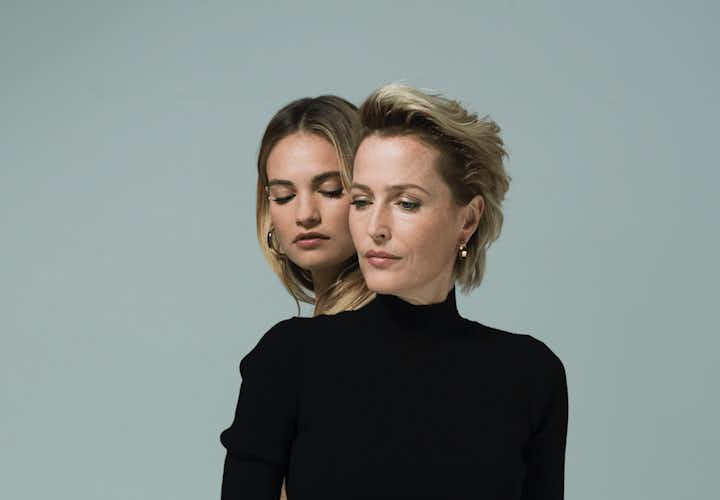 All About Eve
If you've loved the academy award winning All About Eve, you're bound to love the Gillian Anderson starring West End production! Opening at Noel Coward Theatre in February 2019, this adaptation will also star Lily James as a key supporting character. Catch the shenanigans of Eve Harrington, a young fan who insinuates herself into the life of Margo Channing, a prominent Broadway star, on stage this Spring.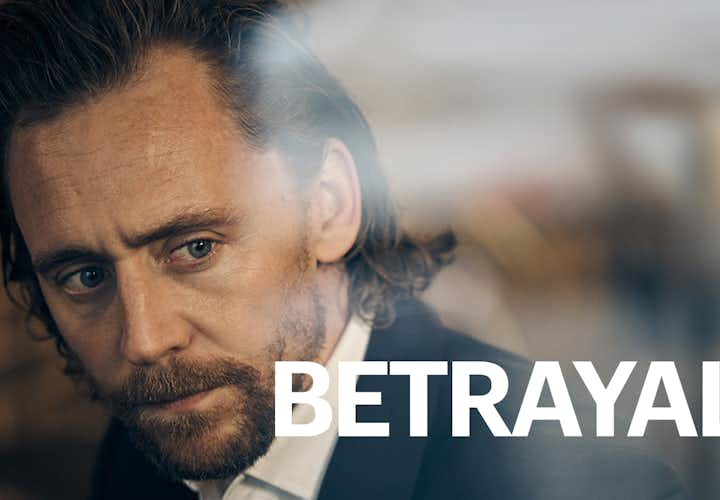 Betrayal
Betrayal is a revival of one of Harold Pinter's most famous plays. Starring veteran Hollywood actor Tom Hiddleston, who needs no introduction, the play is a tribute to Pinter's 10th death anniversary. The story plays out in a reverse chronological order, starting in 1977 and going back to 1968 through a series of defining events. Like the name suggests, the theme of the play is betrayal, in which the seemingly happy marriage between Emma and Robert ends because of Emma's affair with Robert's friend, Jerry. The play starts off with the breaking up of the marriage and goes back in time to the events leading up to the breakup. With an intriguing storyline that explores the nuances of marriage and relationships, Betrayal makes for a compelling watch.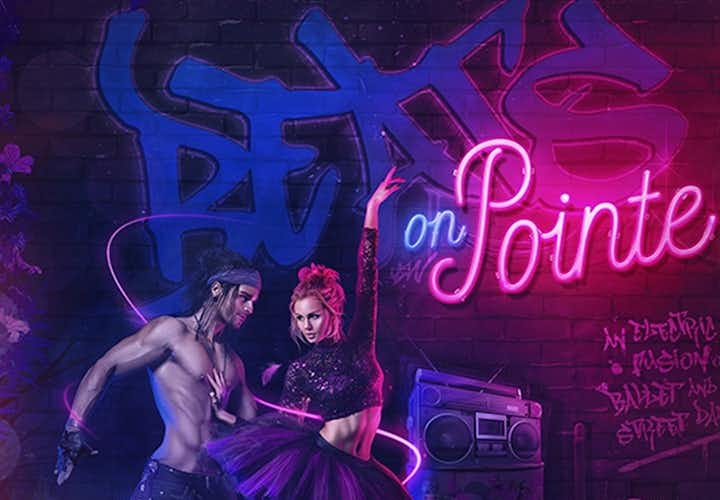 Beats On Pointe: Masters of Choreography
Musical
Ballet
Budget
New Arrival
Masters of Choreography, a top-notch theater and dance company, brings to you Beats on Pointe, an enthralling dance performance that is a unique combination of ballet and street dance. The show features 16 dancers going toe-to-toe, showing off their unmatched talent. With some of the best dancers in the world, the 2-hour long performance is filled with beatboxing, singing, freestyle dancing and music that covers a wide range of genres. Beats on Pointe uses spectacular dance moves, vibrant colors and engaging music that will blow your mind!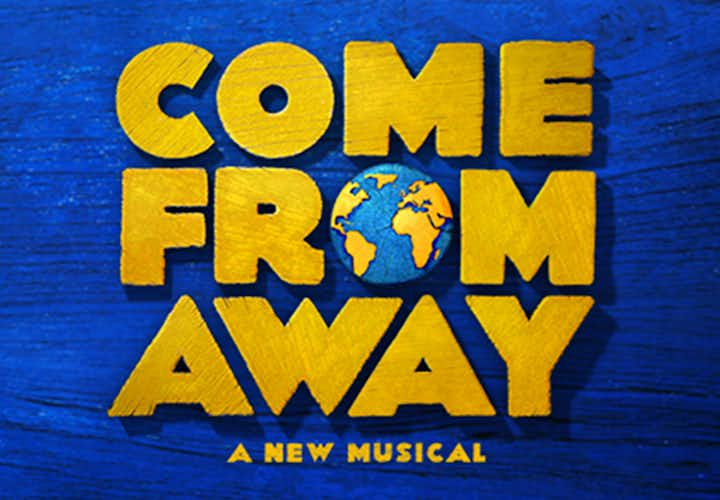 Come From Away
Duration:
1 hour and 40 minutes
Following the 9/11 attacks on America, when the world was still recuperating from its aftermath, a small Canadian town Gander had to host around 7000 travellers from the 38 flights grounded on the airstrip of the Newfoundland. The true story of the town's awe-inspiring hospitality has been penned by Irene Sankoff and David Hein and directed by Christopher Ashley. In its current successful run at the Gerald Schoenfeld Theatre, the show has raked 7 Tony Award nominations, including a win for Best Direction and also won three Drama Desk Awards. The planes arrive in London at the Phoenix Theatre from 30th January 2019.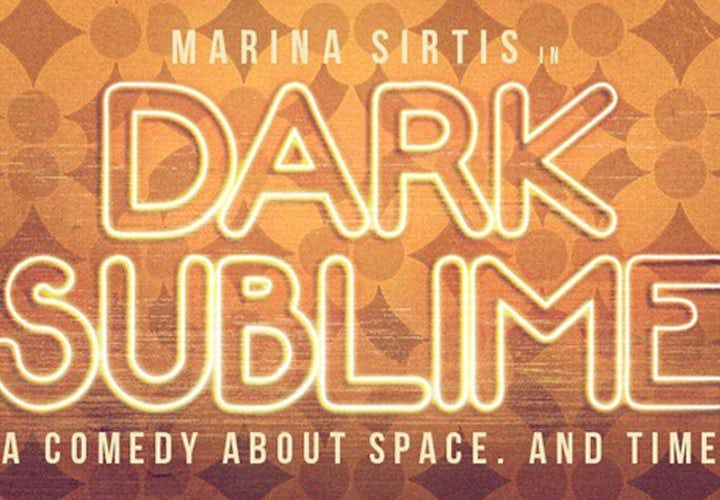 Dark Sublime
Starring Marina Sirtis (of 'Star Trek' fame), Dark Sublime has been written for the West End stage by Michael Dennis. The show tells the story of how Oli meets her idol Marianne, an actress from a sci-fi show from the past, and her realization of having to do more in her life than be just remembered for her character from the show. As they both get to know each other more, they come to the conclusion that they have a lot of commonalities. Watch the show to know more!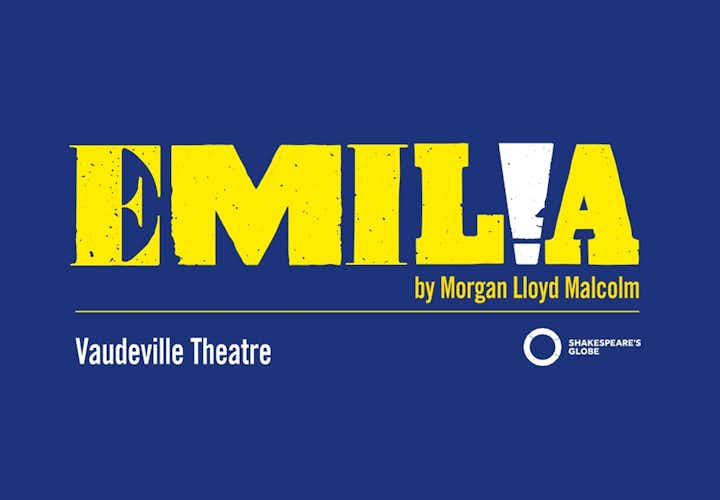 Emilia
Four hundred years ago, Emilia Bassano was Shakespeare's muse, a poet herself; she is thought to be the Dark Lady in his sonnets. Watch her story unfurl in the Shakespeare Globe's production Emilia, which is premiering at the Vaudeville Theatre in the Strand. Emilia craves for freedom, choice, equality, and opportunity, just the same way that women even today dream of! A lot has changed, but a lot remains the same; watch this moving play by an all-female cast and crew.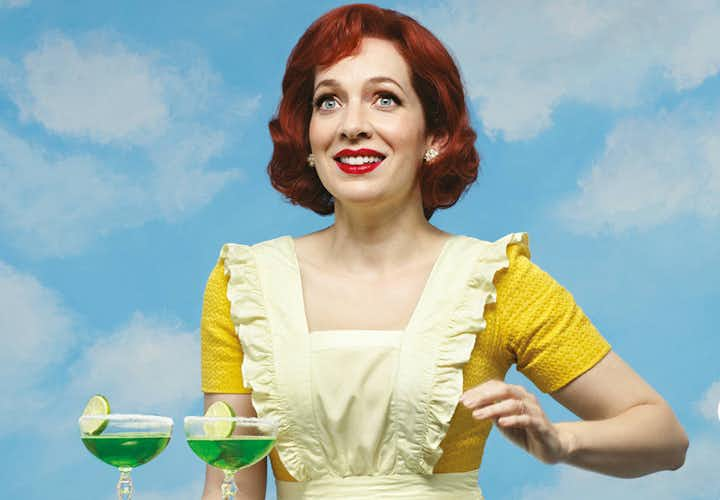 Home I'm Darling
Duration:
2 hours & 30 minutes
Fresh from its sold-out run at National Theatre, 'Home I'm Darling' directed by Laura Wade comes to West End with a barrage of laughs and tough questions. Katherine Parkinson plays a 1950s homemaker whose purpose in life is to match the gingham tablecloth to the curtains and stand hand afoot for her husband. But maybe all is not as it seems? Their marriage appears to be founded on a delusion, and things are falling apart. In the current fight for feminism, do women have a choice to stay dependent? Not work? Watch the insightful play to find out more!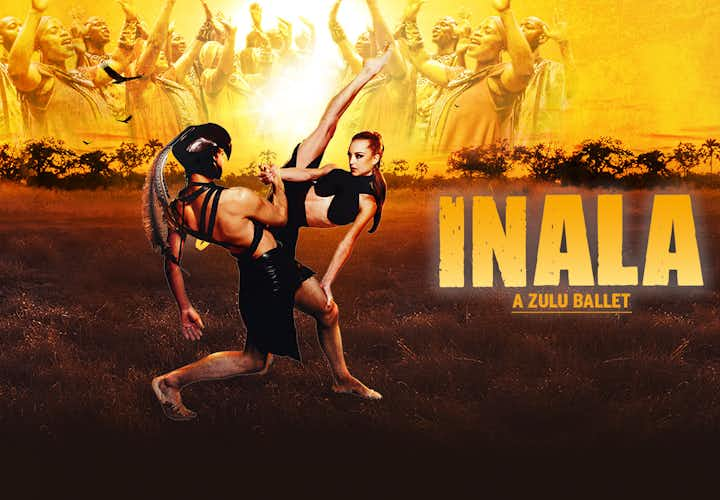 INALA
Musical
Ballet
Budget
New Arrival
Duration:
1 hour, 40 minutes
Contemporary dance and choir music come together in INALA to create a fusion of the best of South African and Western culture. INALA, meaning abundance in Zulu, is a Zulu Ballet choreographed by the Sisters Grimm, with vocals by two-time Grammy winners Soweto Gospel Choir and supported by dancers from the Royal Ballet and Rambert. Witness this extraordinary performance in its West End premiere at the Peacock Theatre from 30th April to 18th May.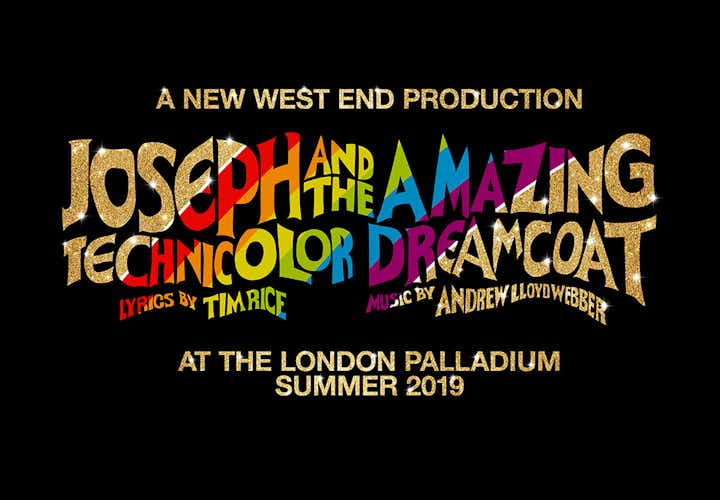 Joseph
Duration:
2 hours, 20 minutes.
A mind-blowing collaboration between Andrew Lloyd Webber and Tim Rice, Joseph the musical has now been adapted for the London Palladium in West End. A showcase of vibrant colours, uplifting music, and remarkable sound design, Joseph promises to be a total entertainer. The story revolves around the biblical character Joseph in Genesis and his unique ability to interpret dreams. This gets him the attention of Pharaoh and what follows must be witnessed on stage.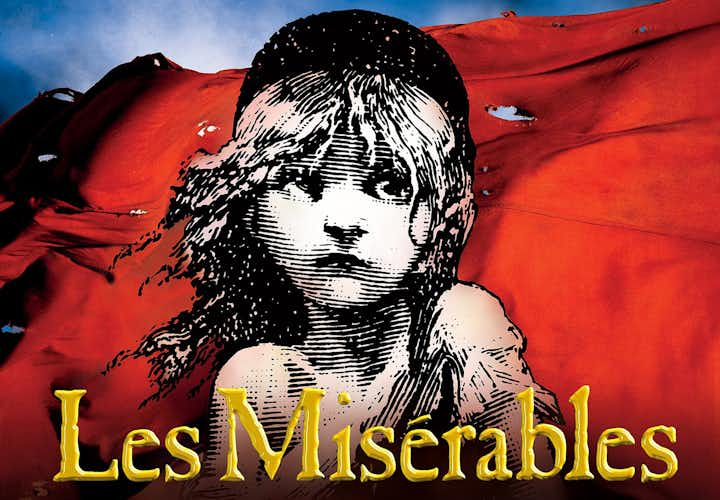 Les Misérables
Duration:
2 hours and 30 minutes
One of the best London theatre experiences, Les Misérables, a legendary production by Cameron Mackintosh is set against the backdrop of 19th-century France. It tells a captivating story of shattered dreams, unreciprocated love, dire passion, sacrifice and fulfilment. It is a timeless tribute to the survival of the human spirit.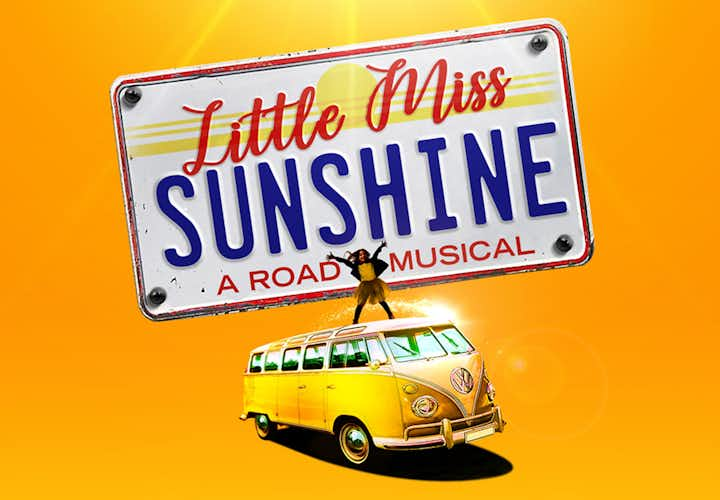 Little Miss Sunshine
Based on the original story by James Lapine, Little Miss Sunshine is the theatrical version of the 2006 award-winning film of the same name. The musical follows the Hoover family as they decide to let young Olive participate in a beauty contest called 'Little Miss Sunshine' and how the members of this dysfunctional family manages to co-exist during the ensuing road-trip. Equal parts funny and emotional, the show has ben directed by Mehmet Ergen.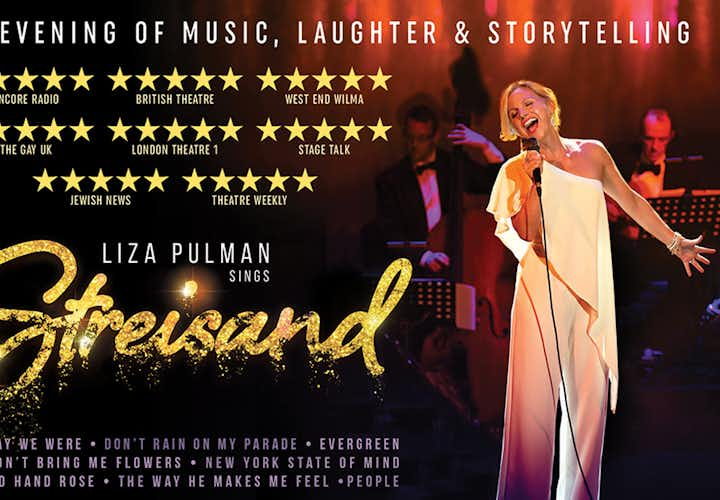 Liza Pulman Sings Streisand
Musical
Concert
Budget
New Arrival
Duration:
Approx. 1 hour, 50 minutes
Liza Pulman takes the stage at Lyric Theatre to sing and celebrate the life of Barbra Streisand. Liza is an acclaimed singer in her own right and brings in a comedic flair to narrate Streisand's story through her songs and anecdotes. The shows usually enjoy sold-out runs as Streisand fans are flocking to relive her songs for one last time! Some of the hits performed in the show are 'Evergreen', 'People', 'The Way He Makes Me Feel', 'Don't Rain On My Parade', and 'The Way We Were'.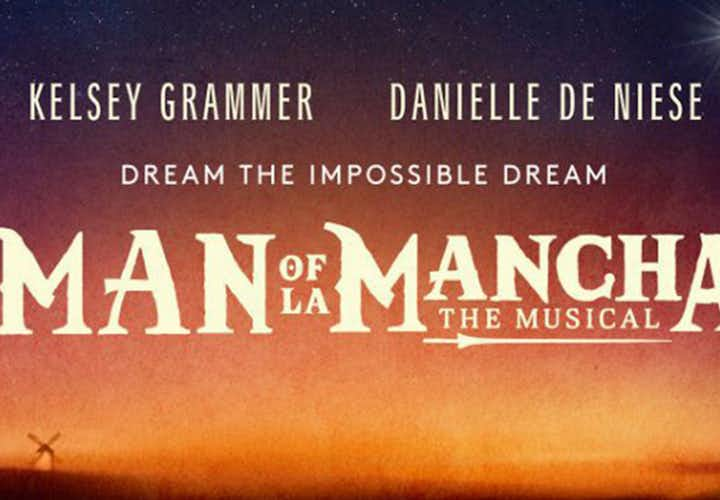 Man of La Mancha
Dubbed as 'one of the most enduring pieces of musical theatre,' Man of La Mancha has been inspired by the 17th-century novel Don Quixote and followed by several Broadway and West productions and revivals. In 2019, Kelsey Grammar performs in the revival at London Coliseum as Spanish writer Miguel de Cervantes, who is performing a play on Don Quixote while awaiting his hearing with Spanish Inquisition. Watch this unique 'play within a play' with iconic numbers like 'The Impossible Dream'!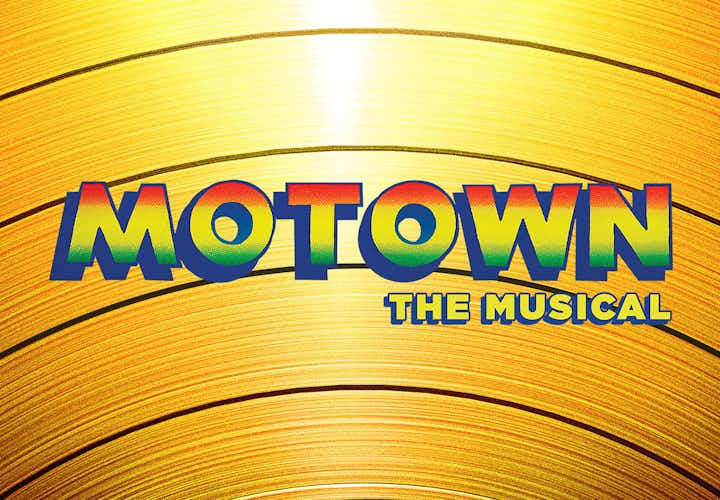 Motown the Musical
Duration:
2 hours and 30 minutes
Watch a typical rags to riches story of Berry Gordy — the founder of legendary record label Motown — spun into a soulful musical. Join Gordy's inspiring story as goes from being a boxer to a musical genius, launching the careers of Diana Ross, Michael Jackson, Stevie Wonder, and several others shining stars.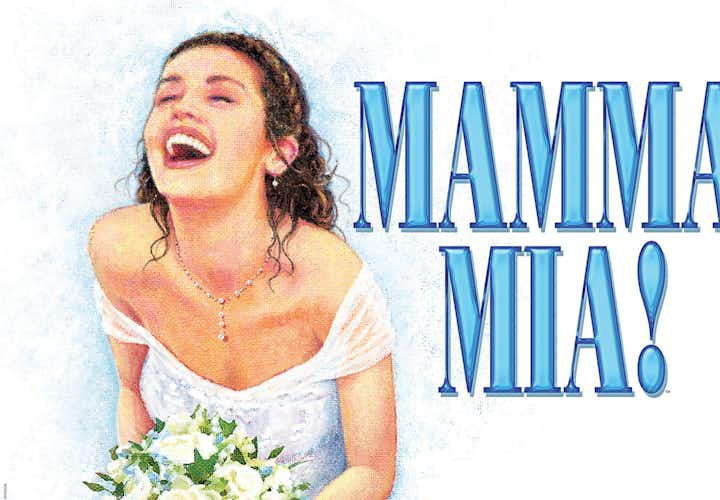 Mamma Mia
Duration:
2 hours 35 minutes
All aboard the feel-good train! Take a sunny trip down the memory lane with Mamma Mia, that retells the beloved story of love, friendship and identity with its spectacular sets and score. Croon to your favourite ABBA songs with Sophie and the others, and embark on an irresistible comedy set on a charming Greek island.
Matilda
Duration:
2 hours 40 minutes
Take a trip down the memory lane with Roald Dahl's much-loved Matilda, a charming young girl with psychokinetic powers and a bucketful of wit. Unloved by her parents, but praised by her school teacher, Matilda's heartwarming tale sparks magic and cheer onto the stage in this brand new musical version.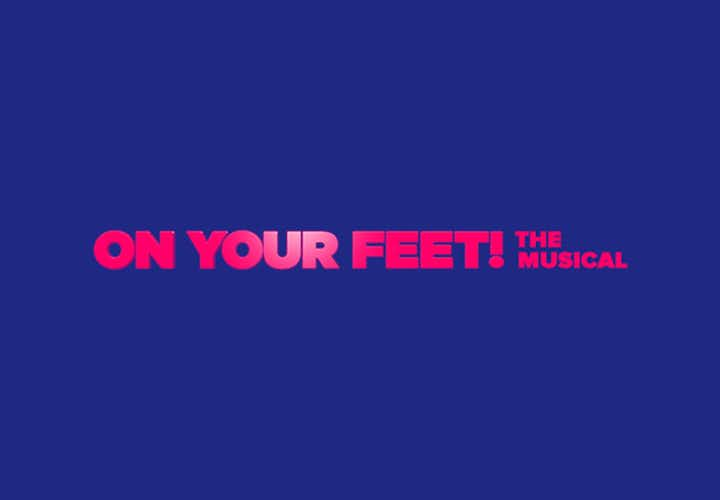 On Your Feet
Musical
Kid-Friendly
Budget
New Arrival
The story of the Latin American musical duo Emilio and Gloria Estefan, directed masterfully by Tony Award-winner Jerry Mitchell, makes its way to West End in June 2019 after successful runs in Chicago and Broadway. Get a firsthand look into the struggles that the Emilia had to go through during the time they made a move to Miami. Emilio, a popula singer at the time, tracks down Gloria and collaborates with her for work. This is an engaging musical that needs to be on your list!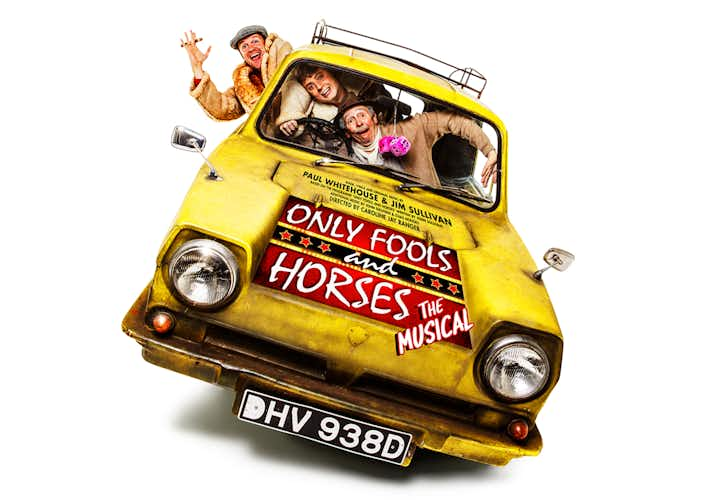 Only Fools and Horses
Bringing the classic British sitcom of the same name to life on stage, Paul Whitehouse puts together a laughter riot at Theatre Royal Haymarket in West End. The musical starring Paul Whitehouse, Tom Bennett, and Ryan Hutton will also bring back some beloved characters such as Boycie, Trigger, Marlene, and Denzil in this delightful festive entertainer.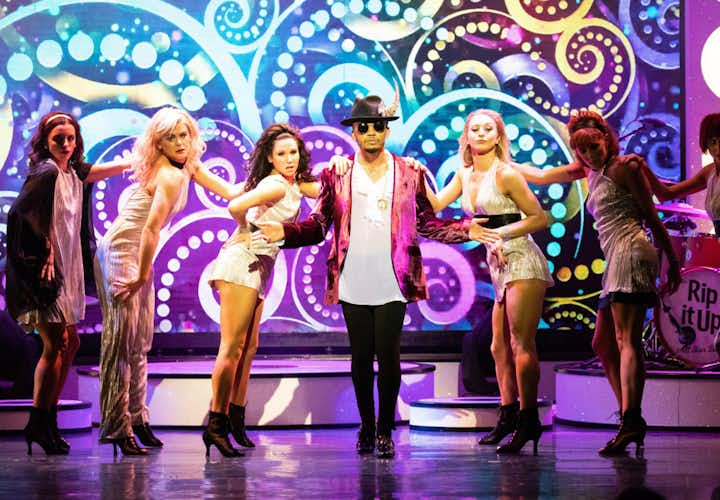 Rip It Up
The talented and sexy quartet of 'Strictly Come Dancing' fame - Harry Judd, Aston Merrygold, Jay McGuiness, and Louis Smith – bring back the 60s in style and how! Rip It Up the musical is the most entertaining musical revue to hit West End in a while. The musical brings back the hit numbers of superstars of the 60s including The Beatles, Elvis, Rolling Stones, and more. The boy band brings down the roof in this musical filled with acrobatics, soulful singing alongside a supportive cast of gymnasts, singers, and dancers!
Six The Musical
Musical
New Arrivals
Budget
Duration:
1 hour, 10 minutes
The six wives of King Henry VIII are back to reclaim their place in history in the epic musical 'Six, Divorced and Beheaded.' Only this time, they are dressed in Tudor-style punk skirts and come with a diva attitude! The six form a girl band and narrate their stories of the King and how life dealt an unfair hand. With solo songs and group numbers, the girls tell more than the nursery rhyme demands of them, of how they were Divorced, Beheaded, Died, Divorced, Beheaded, and Survived. Watch this entertaining and feminist take on history only at Six the Musical.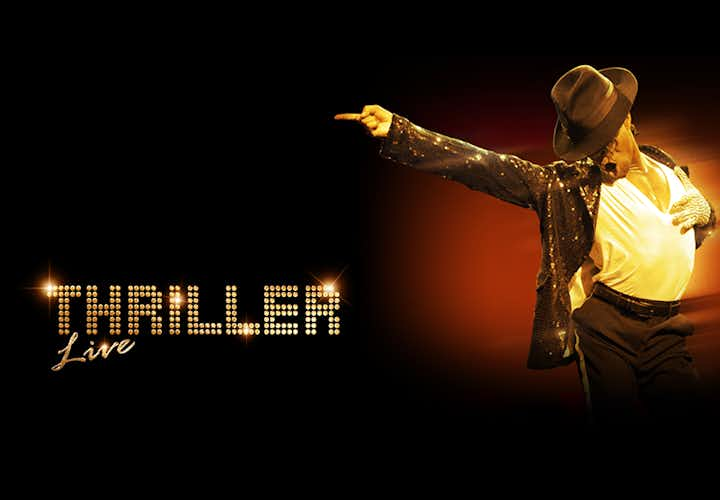 Thriller Live
Duration:
2 hours and 20 minutes
A tribute like never before — Thriller Live is a medley of celebration featuring some of the greatest hits by the King of Pop Michael Jackson himself. Find your fond memories from the 80's resurface as the cast comprising of 40 members pulls of mind-blowing choreography and brilliant vocals.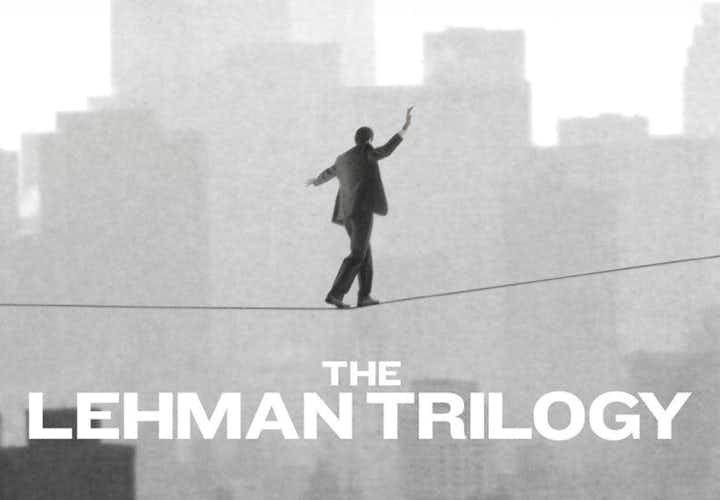 The Lehman Trilogy
With the history of Western capitalism being the central theme, The Lehman Trilogy explores the lives of a family and their business, the Lehman Brothers, which changed the world. The play follows a three-act structure that condenses 150+ years of history into three hours. Starting in 1844, with a young Bavarian man and his two brothers, dreaming of a new life in America, the story unfolds 163 years later with the downfall of the company the brothers established, giving way to one of the largest financial crisis in history.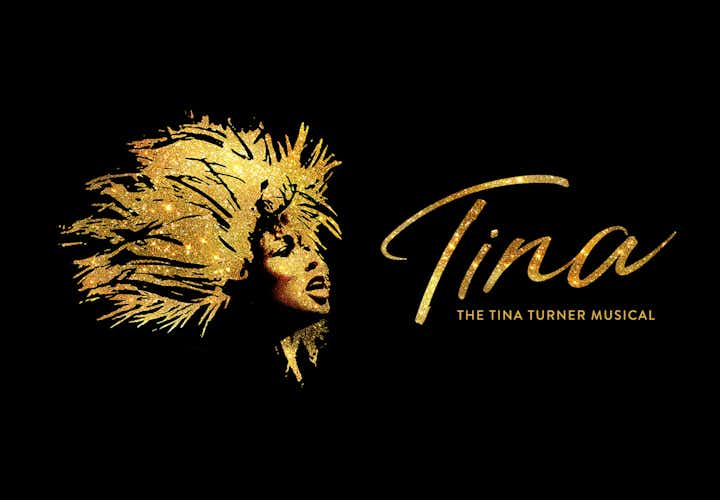 Tina: The Tina Turner Musical
Tracing back to her humble roots in Nutbrush, Tina — The Tina Turner Musical is an awe-inspiring story of her transformation into the global Queen of Rock 'n' Roll. The brand new musical will give you glimpses of the woman who rewrote rules and defied bounds of age, gender and race. Featuring her all-time hits, the musical is everything you've ever dreamed of as a Tina Turner fan!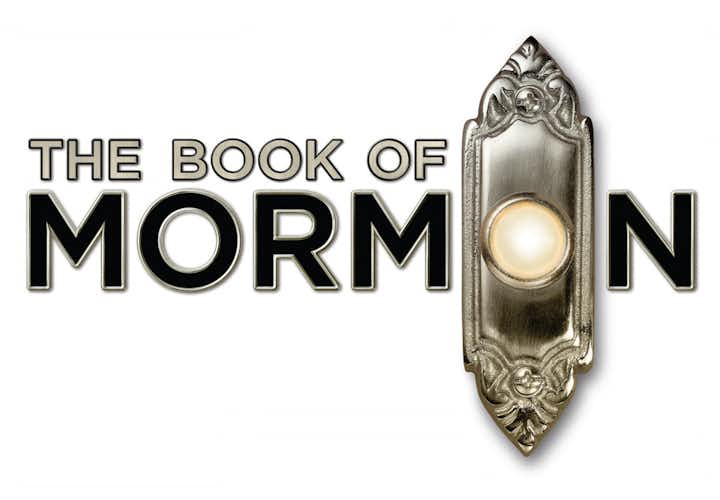 The Book of Mormon
Musical
Comedy
Critics' Pick
Duration:
2 hours and 30 minutes
Winner of four 2014 Olivier Awards including Best New Musical, The Book of Mormon is a musical comedy. It follows two Mormon missionaries who attempt to share their scriptures with people of a remote Ugandan village. Mocking various Mormon beliefs and practices from Biblical Egypt to eighteenth-century America, the hilarious script, lyrics, choreography, and music make it the one of the funniest West End musicals.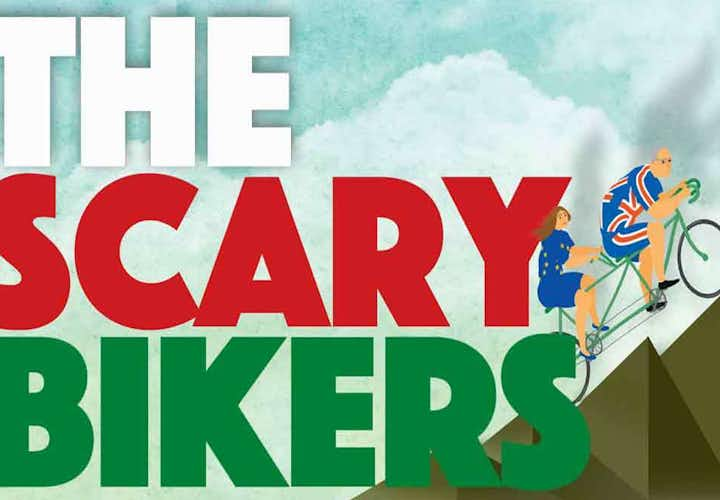 The Scary Bikers
Duration:
1 hour, 30 minutes
Life, love, and loss are explored in this heartwarming and funny play, The Scary Bikers. A retired miner Don and former private school teacher Carol meet at a bereavement group and are joyous at the hope of a new beginning. But, their relationship is put to test when they embark on a cross-country bike ride! Written, directed & performed by John Godber alongside Jane Thornton, The Scary Bikers are coming to Trafalgar Studios in 2019! Watch them deal with saddles, sores, blisters, and emotional upheavals!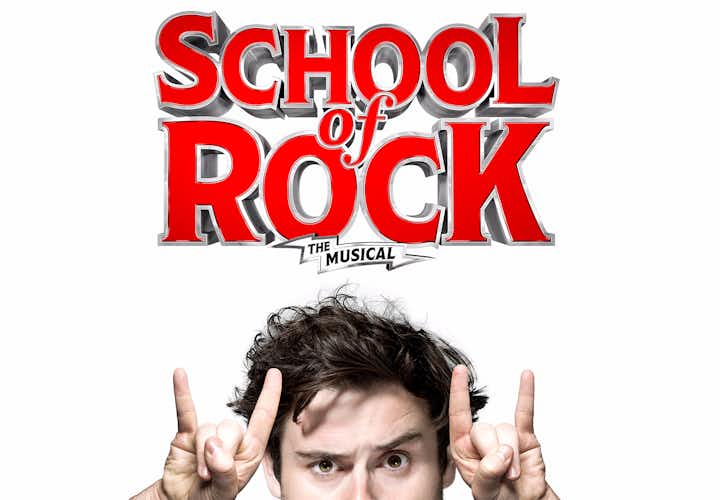 School of Rock
Duration:
2 hours and 30 minutes
Based on the all-time-favourite flick titled 'School of Rock', the musical features Dewey Finn, who poses as a substitute teacher in a prestigious prep school. During his course, he discovers his students' talents and builds them up to participate in the Battle of the Bands, meanwhile tackling hilarious turn of events coming his way.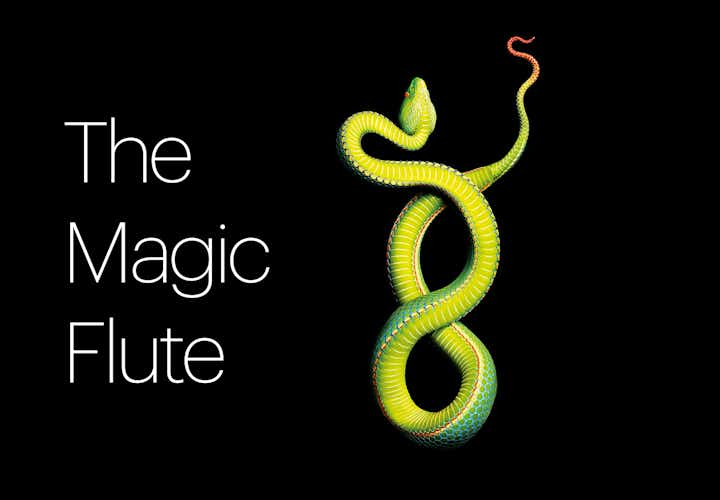 The Magic Flute
Musical
New Arrivals
Budget
Duration:
2 hours and 55 minutes
The soulful tunes of The Magic Flute mesmerize audiences as well as the mythical creature on Prince Tamino's journey. Based on Mozart's classic opera, The Magic Flute is the story of Prince Tamino who is on a quest to find Princess Pamina, with his faithful companion, the bird-catcher Papageno. Witness the journey that takes them through trials and tribulations set by high priest Sarastro, at the London Coliseum, and find out if they rescue Pamina and find true love and happiness.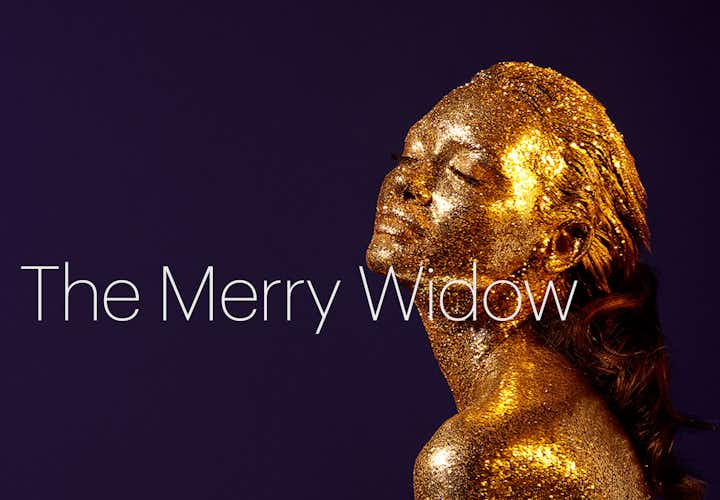 The Merry Widow
Musical
New Arrivals
Budget
Duration:
2 hours and 30 minutes
What's so merry about a widow you might wonder? This period play is inspired by an operetta written by Franz Lehar, set in Paris in 1905, and revolves around the fortunes of a widow 'Madame Glavari', both literally and figuratively! The Ambassador of Pontevedro wants her wealth to stay in the country by marrying Count Danilovisch. But the evening holds more sub-plots that are full of hilarity, intrigue, and wonderful music. Watch The Merry Widow at London Coliseum to find out whom she eventually marries!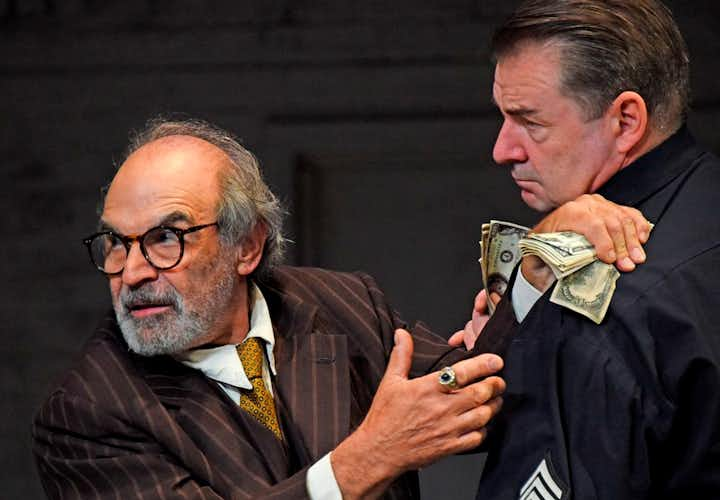 The Price
Duration:
2 hours, 40 minutes
Family reunions are tough, but when brothers Victor and Walter Franz meet first time in sixteen years, tensions run high! 'The Price' is a brilliant play written by Arthur Miller and explores the story of the Franz brothers who meet to sell their family furniture. They are assisted by a furniture dealer George Solomon (played exceptionally by David Suchet) when they start to unravel the price of decisions taken years ago and the toll it has taken on their lives. The play in its 50th Anniversary revival is debuting on West End at Wyndham's Theatre in 2019.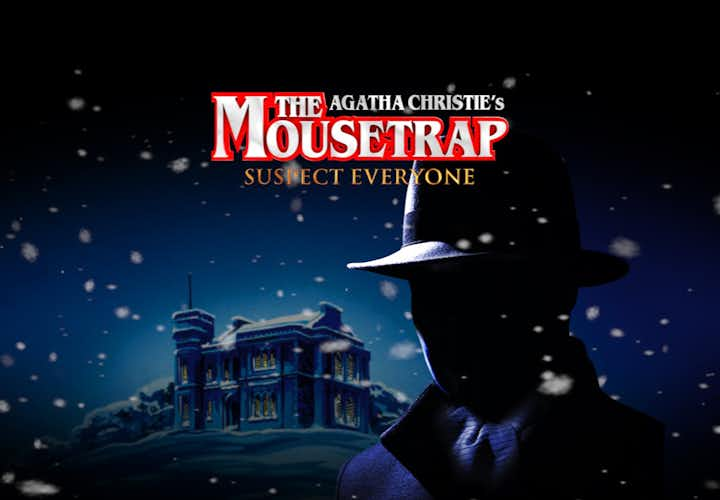 The Mousetrap
Duration:
2 hours and 20 minutes
Well known as London's longest running play, Agatha Christie's The Mousetrap opened in London in 1952, and has still been charming the audience with its invigorating suspense. Set in a countryside, a group of people panic as they realise they have a murder amidst them. Join the dots with the cast as they try to figure out who the guilty party is.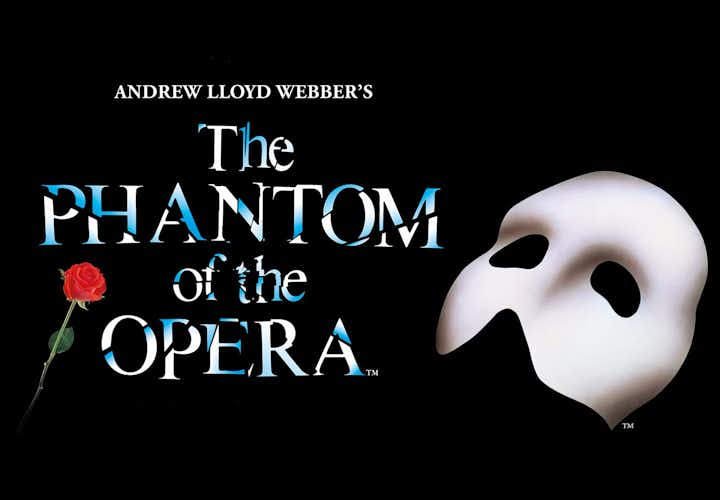 The Phantom of the Opera
Duration:
2 hours and 30 minutes
Andrew Lloyd Webber's sensational musical — Phantom of the Opera — continues to make its mark as the longest running musical in West End since its opening in 1986. The haunting tale adapted from Gaston Leroux's novel is set in the heart of Paris Opera House. The romantic tragedy is best known for its beautiful scenes and a memorable soundtrack.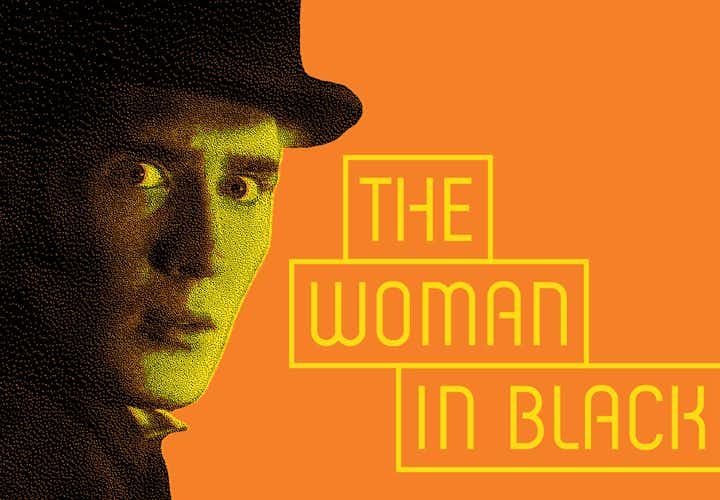 The Woman in Black
A house on located deep within foggy moors is home to a host of paranormal happenings on lonely nights — when a lawyer steps in. Susan Hill's gripping story turns into a spine-chilling horror theatrical adaptation, that gets under your skin and leaves you biting your nails towards the end.
The Comedy About a Bank Robbery
Duration:
2 hours and 20 minutes
True to its title, The Comedy about a Bank Robbery is a comic, fast-paced play that is bound to get you laughing in peals. What happens when a rare diamond in Minneapolis City Bank is surrounded by a city full of clever crooks? With several mishaps, mistaken identities and love triangles, the play goes on from one comic event to another and keeps you grabbing the edge of your seat.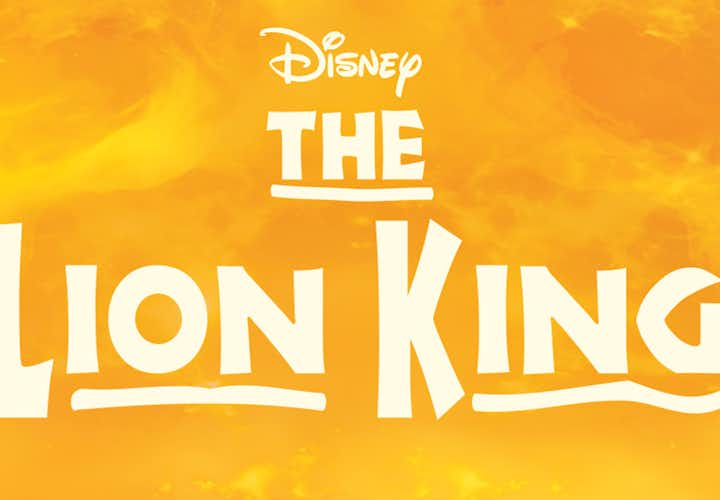 The Lion King
Duration:
2 hour and 35 minutes
Disney's multi award-winning The Lion King is the best London musical that redefines your expectations of theatre. It is a heartwarming musical with an intense and moving saga of Simba as it takes you along the epic adventure of his journey from wide-eyed cub to his destined powerful role as King of the Jungle. Brilliantly reimagined by acclaimed director Julie Taymor, This musical is an all time favourite.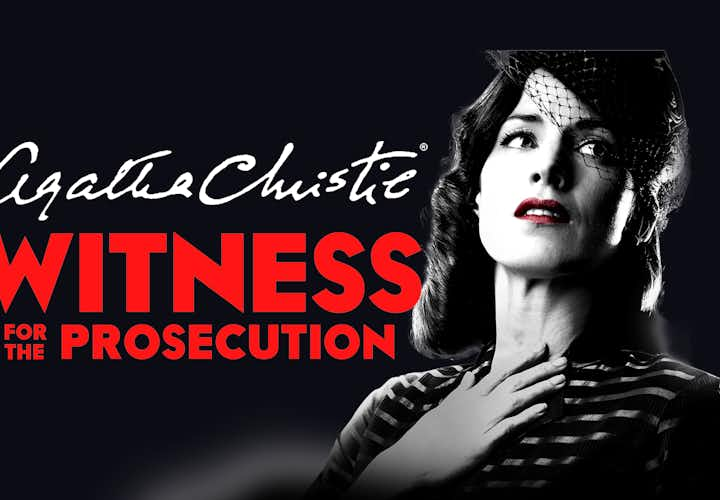 Witness for the Prosecution
Duration:
2 hours, 15 minutes
If you thought courtroom dramas were a thing of the past, Agatha Christie's 'Witness for the Prosecution' comes with a bang to leave you perplexed and involved in a gripping trial. The story is of Leonard Cole who is arrested for murdering a rich widow Emily French to acquire her wealth. In a surprising twist, his wife proves to be a witness for the prosecution! Did he do it? Watch the play 'Witness for the Prosecution' at the London County Hall and find out for yourself!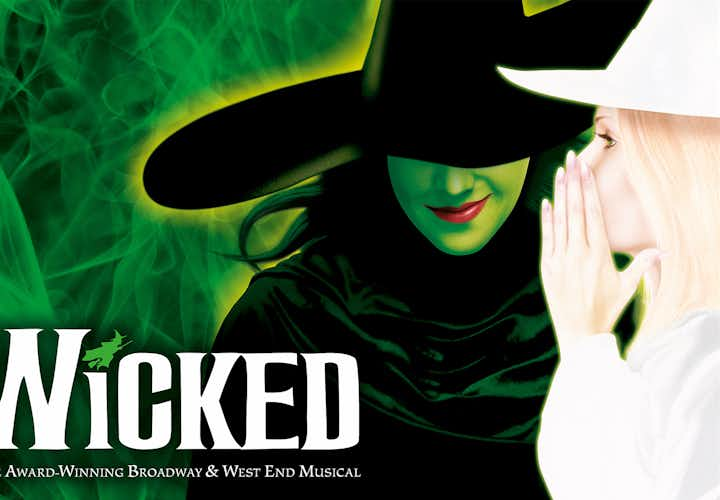 Wicked
Duration:
2 hours 45 mins
Widely acclaimed throughout the world and three-time winner of WhatsOnStage Award for West End Shows, Wicked continues to stun its audience of all ages even after a decade of spellbinding performances. Sit through an incredible bond between two women who meet as sorcery students. Their extraordinary adventures eventually leads them up to their destinies in Oz — Glinda The Good Witch and The Wicked Witch of the West.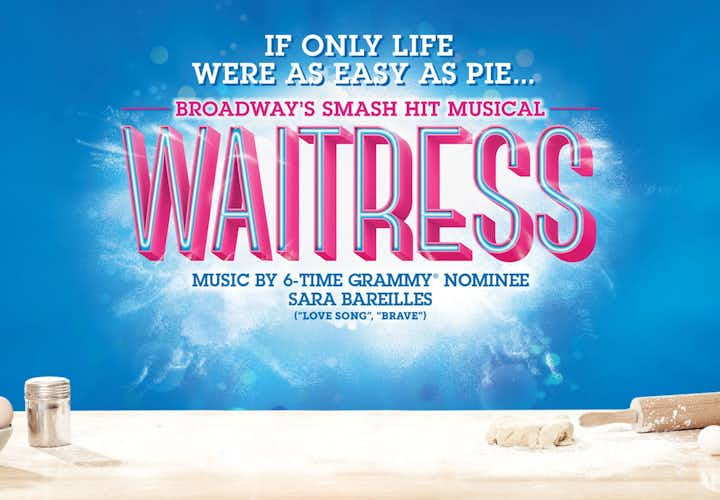 Waitress
Jenna, an exceptional pie-maker is struggling with an abusive loveless marriage. As she finds out about her pregnancy, love and other opportunities knock her door. Currently, in its third year on Broadway, the Multi-Tony Award-nominated American musical comes to West End at the Adelphi Theatre in February 2019. Adapted from Adrienne Shelley's 2007 film of the same name, it is the first Broadway musical (and now the first West End Musical) to have an all-female creative team: direction by Tony Award-winner Diane Paulus, book by Jessie Nelson, music and lyrics by six-time Grammy Award-nominee Sara Bareilles and choreography by Lorin Latarro.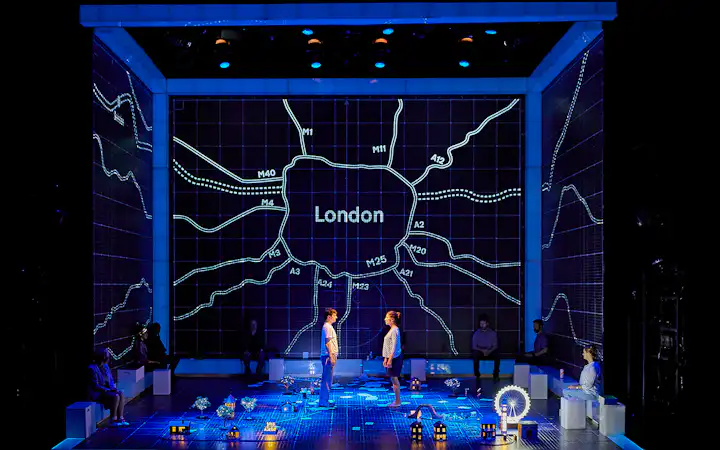 The Curious Incident Of The Dog In The Night-Time
Duration:
2 hours 30 minutes
Catch a limited run of Marianne Elliott's The Curious Incident of the Dog in the Night-time once again at London's Piccadilly Theatre. The play that has won 7 Oliver Awards, including 'Best Play', brings forth the life of Christopher, who sets off on a frightening adventure in the unknown.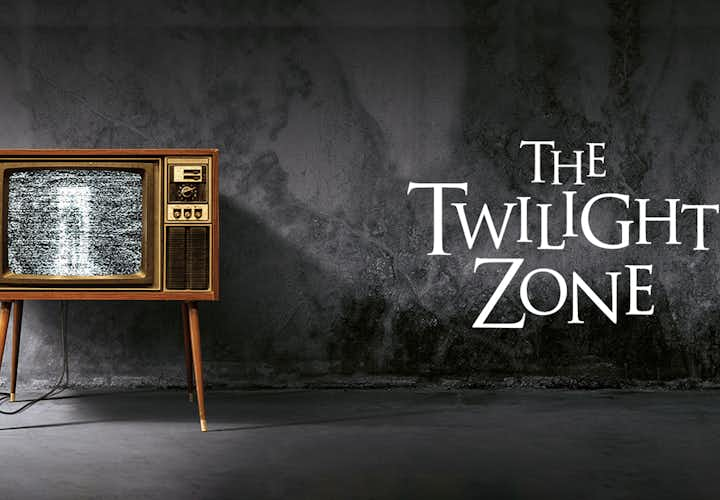 The Twilight Zone
Duration:
2 hours and 10 minutes
Anne Washburn adapts eight episodes from the famed TV show of the late '50s/early '60s and splices together in a non-linear style. Directed by Richard Jones and produced by Ron Fogelman, the theatrical version successfully includes eerie elements from the original such as giant-headed aliens, mummified women, and frenetic ventriloquists. The show pays homage to the original in an innovative way, all the while maintaining its own signature and adding to the synopsis.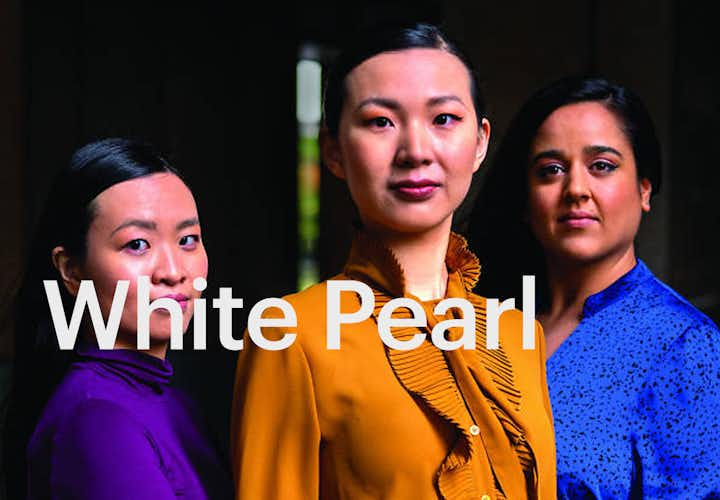 White Pearl
White Pearl is a play that explores the relationship between the internet and the cutthroat nature of the corporate world, using dark humor and unexpected twists. The play is centered on the themes of espionage, racism, and toxic work cultures. The story follows the consequences a Singapore-based cosmetics company has to face after a draft of their new ad campaign is leaked on the internet. The ad goes viral, leaving the company to undertake some major damage control. The play aims to be thought-provoking and ruthless, pointing out the problems while being indifferent to casual racism.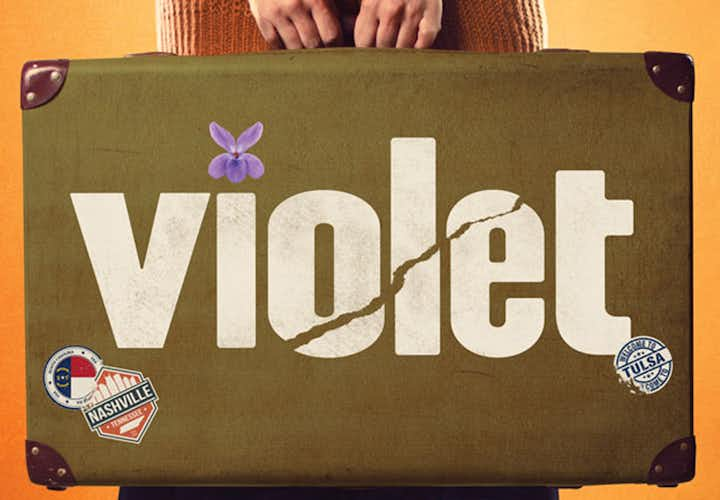 Violet
Violet comes to West End at the Charing Cross Theatre after a successful run at Broadway, winning several awards and nominations along the way. Set in 1963, the musical is about a young girl 'Violet Karl' who is facially disfigured after a childhood accident and is now on her way seeking redemption from a TV evangelist. She meets two young corporals, Monty, and Flick, who shower their attention on her in different ways. Violet is based on the 'The Ugliest Pilgrim' by Doris Betts and explores the racial connotations of the time amidst Violet's search for faith and love.