Every winter, New York City transforms into a festive wonderland. Elaborate holiday window displays, decked out restaurants and bars, and, of course, a stellar lineup of highly anticipated Christmas shows. This year, get in the holiday spirit with NYC traditions like the Radio City Christmas Spectacular and George Balanchine's The Nutcracker, the immersive The Dead, 1904 and so much more! Here's your guide to this season's best Christmas Broadway shows.
Christmas Spectacular Starring The Radio City Rockettes
Broadway Musical

Nov 9, 2018 - Jan 1, 2019

$43

1 hours 30 minutes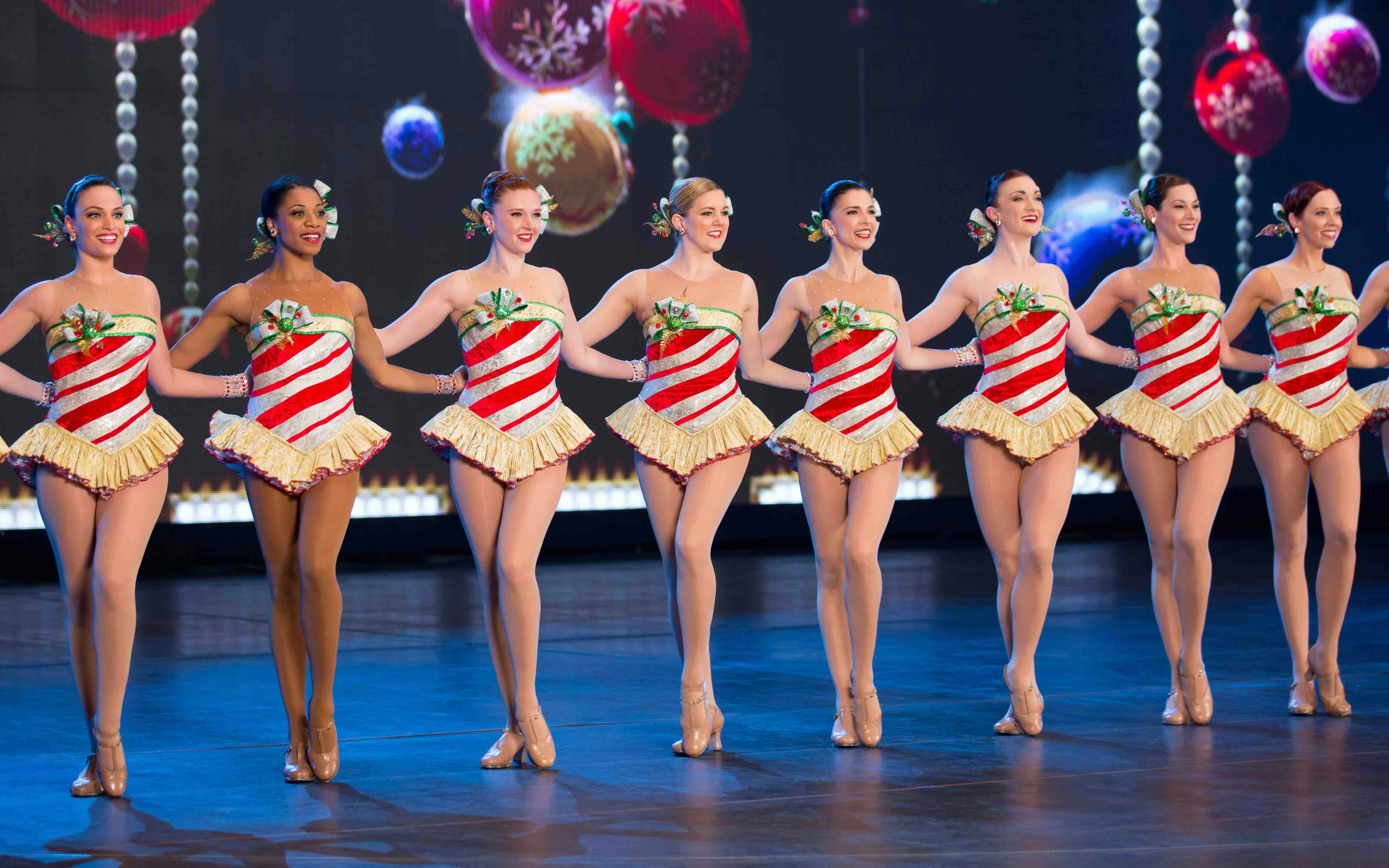 Singing, synchronized dance, and the perfect amount of holiday spice and humor, the Radio City Rockettes have been charming New York City since 1932. This year, catch another exciting edition of the iconic Christmas Spectacular. Combining classic numbers like "Rag Doll", "Parade of the Wooden Soldiers", and "New York at Christmas", with new-age technology and 3D projections, this show is the absolute, perfect way to kick off the holiday season.
Director
: Julie Branam |
Top song
: Parade of The Wooden Soldiers
Good for Family and Kids Festive musicals
New York City Ballet: George Balanchine's The Nutcracker
Broadway Musical

Nov 23 - Dec 30

From $98

2 hours 15 minutes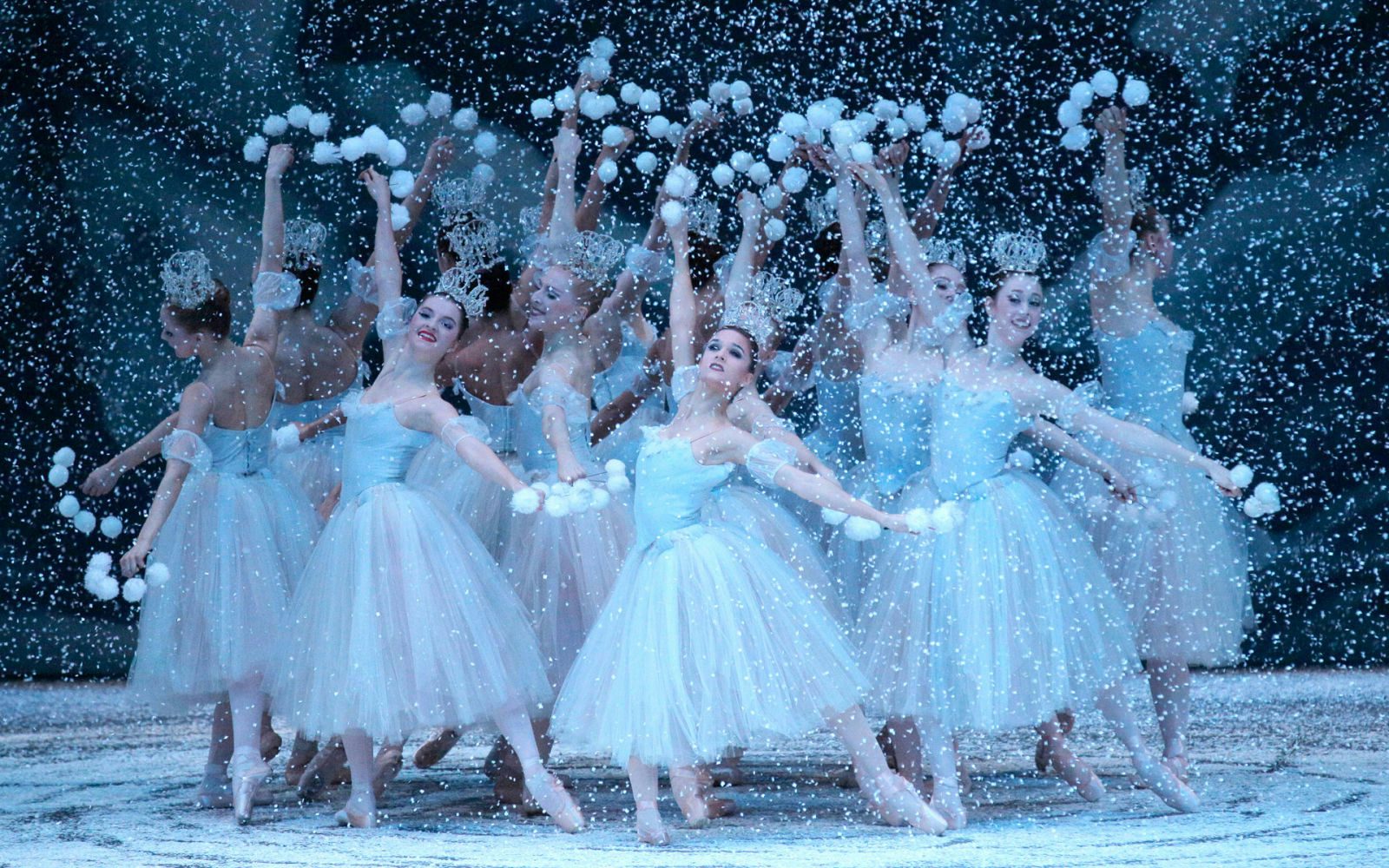 Back for another phenomenal run, witness the magical NYC Ballet's production of The Nutcracker. Featuring 90 dancers, 62 musicians, 32 stagehands, and a cast of 50 students from the School of American Ballet, this year marks the 63rd annual performance of NYC's best loved Nutcracker! Watch Balanchine's choreography come to life as you unleash your imagination with this classic ballet. From the famous, gigantic Christmas tree that grows from a height of 12 ft to 40, to the mesmerizing costumes, this show evokes the holiday spirit like no other.
Good for Family Festive musicals
How The Grinch Stole Christmas! The Musical
Broadway Musical

Dec 13 - 30, 2018

From $50

TBA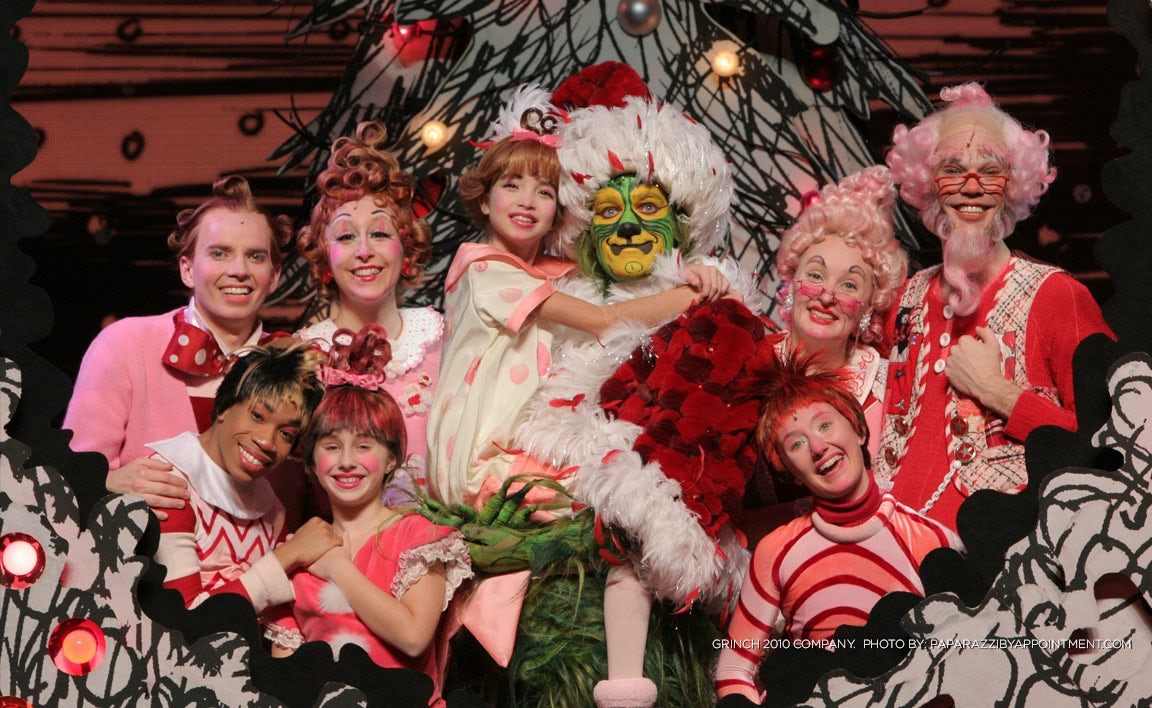 "100 times better than any bedtime story!" proclaimed by the New York Times, the musical 'How The Grinch Stole Christmas' shall hit the New York circuit of exciting Broadways this Christmas! Picked from the famous Dr. Suess' series, it follows a sensitive heartwarming story of the grumpy Grinch attempting to bring down the spirit of Christmas in a town called Whoville. Presenting the original Broadway cast and hit numbers like "You're A Mean One, Mr. Grinch" and "Welcome Christmas", this musical is an absolute delight for a family audience.
Good for Family and Kids Festive musicals
The Magic Flute
Broadway Opera

Dec 19, 2018 - Jan 5, 2019

From $37.5

1 hour 42 minutes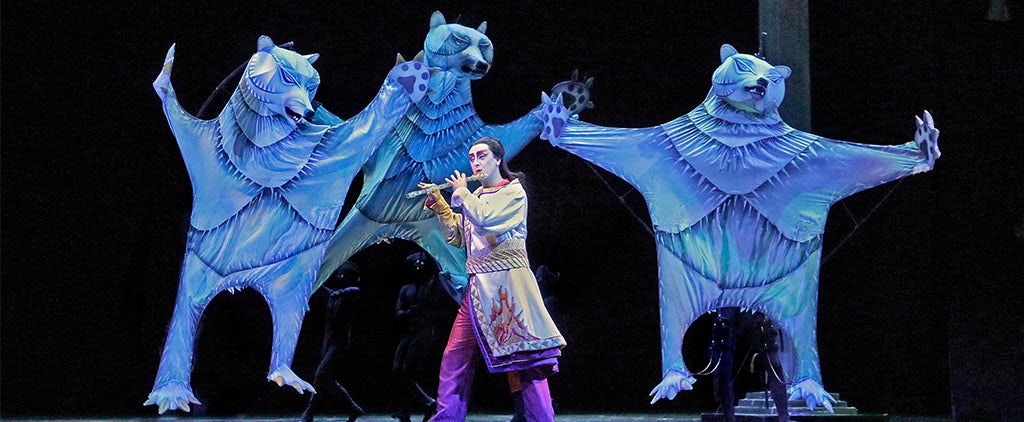 Composed by the lyrical legend Mozart just a few weeks before his death, 'The Magic Flute' is an opera par excellence. This Christmas, NYC Broadway shall have the honor of hosting this literally magical opera bringing forth a rare combination of animation, dialogues, and live singing. The familiar story of Tamino sent off by The Queen of the Night to seek her daughter Pamina back from the influence of her father and priest Sarastro takes you through the struggle between Dark and Light. A spell-binding show, The Magic Flute gives you a fresh perspective of an opera with hues of a rich fantasy world. This show is good for family and kids - a great way to introduce them to the fascinating world of Opera.
Good for Family and Kids Festiva operas
All Is Calm
Broadway Musical

Nov 18 - Dec 30, 2018

From $51

TBA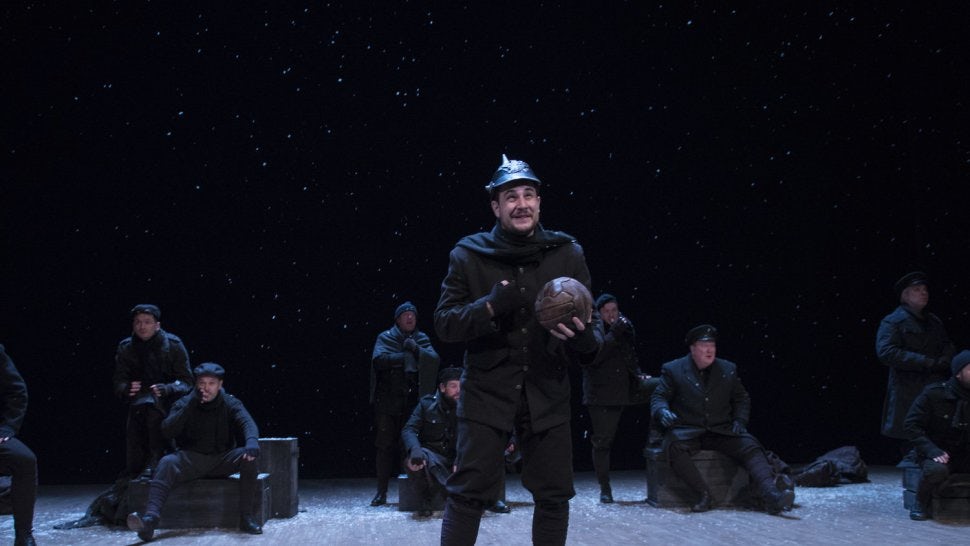 "All is Calm: The Christmas Truce of 1914," a deep real-life story of supreme camaraderie, is coming to NYC Broadway lap this Christmas. Putting humanity over any other commitment, this remarkable musical relives an extraordinary gesture in history when Allied and German soldiers made peace to celebrate Christmas together. Created by acclaimed artistic director Peter Rothstein with musical arrangements by Erick Lichte and Timothy C. Takach, 'All is Calm' is a greatly moving musical that tops the charts of live events this Christmas.
Good for Family and Kids Festive musicals
The Illusionists – Magic of the Holidays
Broadway Event

Nov 23 - Dec 30, 2018

From $39

2 Hours 10 Minutes

The most incredible and jaw-dropping illusions on earth come alive at NYC Broadway this Christmas with the thrilling show 'The Illusionists – Magic of the Holidays'! Featuring a famed cast of master entertainers who have captivated audiences with stage illusions, mentalism, technological spectacle, escapology and much more, this show promises record-breaking smash hit performances. You can witness America's Got Talent winner Shin Lim -The Manipulator, Darcy Oake - The Grand Illusionist Adam Trent-The Futurist, Colin Cloud-The Deductionist, and Chloe Crawford -The Sorceress and the dance group Light Balance live.
Good for Family and Kids Festive events
The Dead, 1904
Broadway Show

Nov 18, 2018 - Jan 7, 2019

From $150

TBA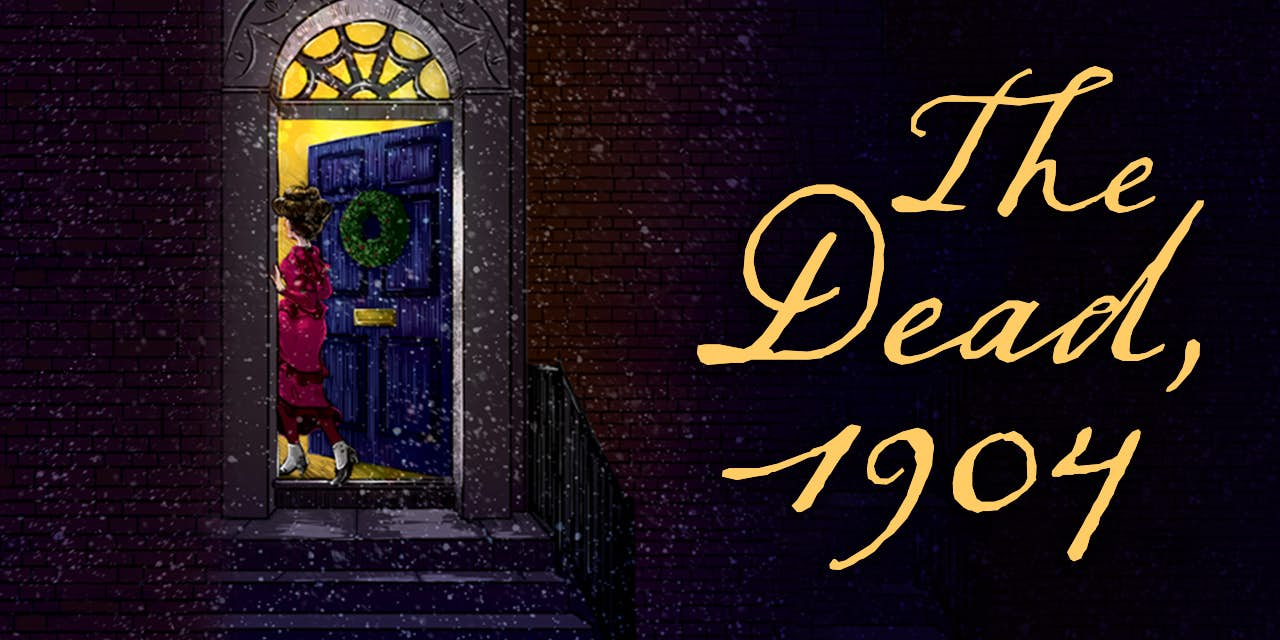 "A holiday treat, full of songs and high spirits" as reviewed by The New Yorker, The Dead, 1904 is back at NYC Broadway this Christmas to indulge the viewers in a super immersive performance. The story unfolds over a holiday gathering on the Feast of the Epiphany at the home of two elderly sisters. Besides a sensitive and gripping row of events that make certain life-changing revelations for a couple, the absorbing experience involving the audience to attend the party, move from room to room, listen to music, watch the dances and share food and drinks with the characters, makes it an unmissable, unparalleled affair!
Good for Family and Kids Festive shows
A Christmas Carol at the Merchant's House
Broadway Play

Nov 27 - Dec 29, 2018

From $30

1 HOUR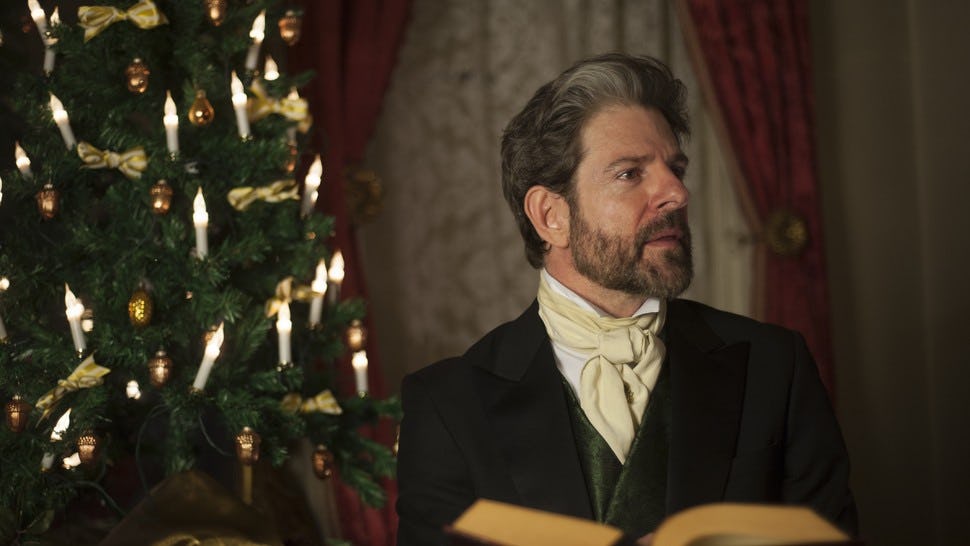 A Christmas Carol at the Merchant's House returns for the 6th season, hallmarked by a splendid solo performance from John Kevin Jones. Directed by Rhonda Dodd, the play will be hosted at the Merchant's House Museum. The setting is December 1867, when the iconic Charles Dickens arrives in New York City for sold-out performances of his Christmas classic - 'A Christmas Carol', spanning almost a month. Catch Dickens, played by Jones, narrating his timeless tale in the graceful, sophisticated lounge of a 19th-century family home.
Good for Festive shows
That's a wrap for our roundup of the best Christmas Broadway shows 2018-2019! Looking for something else? Browse through our entire Broadway collection.
More Broadway Guides
---
For more Broadway information, here are some quick links!