Any modern architectural plan that allows for flooding of its floor every year will never pass the planning stage. Yet, the grand marble palaces and palatial homes of Venice have been standing tall for over 1,000 years despite the annual flooding of acqua alta! The city has stood the test of time and offers visitors a peek into an era when it was the wealthiest city in Europe and the financial and trading capital of the region. The romantic gondolas, quaint canals, colorful houses and artistic treasures captured within churches and palaces, Venice is indeed a living heritage city. Here is a guide on what to see and do while visiting Venice in March is on the cusp of spring without the swarm of day-tripper crowds.
What makes Venice in March Special?
--- Walking Weather Venice experiences mild winters and humid summers thanks to its location on the Adriatic Sea. March is the best time for exploring and walking the 'Floating City' as the winter is on its way out and doesn't have the chilly sting! For those who hate sweating it, it is a better time than the summer in Venice.
Fewer Crowds – The first week of March experiences the climax of the Carneval, but after that, the city pretty much empties of tourists. You will have breathing space and shorter queues at museums and attractions.
A Taste of Local Flavour – From festivals like St. Joseph's Day to Operas and Concerts at Teatro La Fenice, Venice has a lot of unique events and experiences in March. Without over the top hype, these events bring out authentic Venice and allow you to experience the traditional way of life.
Venice Weather in March
---
Venice in March is experiencing the last of the winter months but spring is just knocking on its doors. The average temperatures are around 12°C, with cloudy days but the chance of rain is lesser than previous months. Humidity is high in the first week and goes down towards the last week.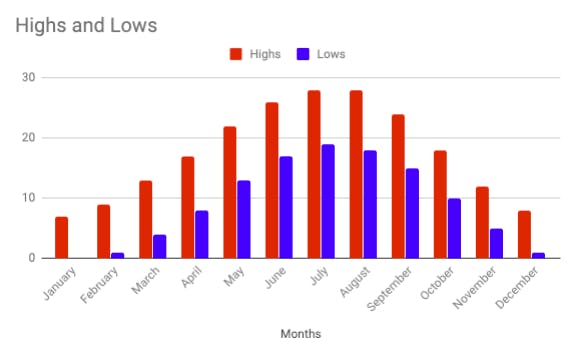 Venice in March : Top Experiences
---
The St. Mark's Basilica also known as Basilica di San Marco was constructed in 1092. Since then the breathtaking Italo-Byzantine architecture has attracted pilgrims and visitors from worldwide. The ground-gold mosaics, Pala d'Oro, the presbytery, and treasury are some of the major attractions at the church.
March Timings
Basilica
Monday to Saturday: 9:30 AM – 5:00 PM (Last entry at 4:45 PM)
Sunday and Holidays: 2:00 PM – 4:30 PM (Last entry at 4:15 PM)
St. Mark's Museum
Every day: 9:45 AM – 4:45 PM
The Doge's Palace is the most prominent landmark in Venice and has been greeting visitors to Venice since 1340. The seat of power of the Doge's, all decisions regarding the governance of Venice took place at the palace. Learn the history of the city in the exhibition 'Canaletto and Venice.'
March Timings
Daily, from 8:30 AM – 5:30 PM (Last entry 4:30 PM)
Top Recommended Doge's Palace Experiences
The gondola is the icon of Venice, and while it is an excellent mode of transport to get around the city, nothing beats a traditional serenade gondola tour with a live musician. The mild afternoon sun in March is the perfect weather to enjoy this with a partner. Before going on a Gondola ride, here's a quick Gondola Guide with insider tips and local hacks that no one has told you.
March Timings
Serenade Tour: 3:30 PM
Shared Gondola Tour: 11:00 AM and 3:00 PM
Teatro La Fenicehas been a Venetian Theatre Institution since 1792 and having survived three fires it is now named as 'The Phoenix.' It hosts spectacular Opera and Concert performances. In March you can enjoy Shakespeare in Venice, Tomaso Albinoni's 'La Statira,' and 'Pimpinone' and Giuseppe Verdi's 'Otello' as well as Myung-Whun Chung's concert.
March Timings
Daily, 9:30 AM – 6:00 PM
The Venetian Islands of Murano, Burano, Torcello
Soak in the pleasant spring sun while on a boat tour of the Venetian Lagoon. Stop off at the islands that have contributed to the rich cultural heritage of Venice and put it on the UNESCO World Heritage List. Check out glass-making on Murano and lace art on Burano! Read all about taking a trip to the Islands of Murano, Burano and Torcello and plan your day trip efficiently.
March Timings
Every day, 9:30 AM and 2:30 PM
The Jewish Museum is located in the Campo of the Ghetto Novo in the midst of two ancient synagogues. The museum is an ode to the Venetian Jewish community who struggled through segregation and the Holocaust. It has jewelry, textiles and other artifacts that are integral to Jewish customs and traditions.
March Timings
Sunday to Friday: 10:00 AM – 5:30 PM

Leonardo Da Vinci is Italy's most famous son and was a pioneer in the 15th century when he made artistic masterpieces like 'The Last Supper' and plotted to create 'Flying Machines.' The museum is a record of all his exploits and has over 60 functional models of his inventions.
March Timings
Daily, 10:30 AM – 5:30 PM
Scoletta – Complesso Monumentale, Campo San Rocco, 3052, 30125 Venezia VE,
Italy
Getting There ›
The Lido Beach is the beach resort getaway of Venice. It is an 11 KM sand bar in the Venetian Lagoon and faces the Adriatic Sea. March is a great time to be out enjoying the mild sun, and in late March the waters are warm enough for a bracing swim.
March Timings
Daily, 7:30 AM – 4:30 PM
Walking through Venice is the best way to explore its geography that is crisscrossed by canals and built over by hundreds of bridges. A walking tour with a knowledgeable local guide will help you understand the rise of Venice and the stories behind its most famous landmarks.
March Timings
Daily, from 9:00 AM
Top Recommended Venice Walking Tours
The oldest and largest fresh produce market in Venice is the Rialto Market situated near the bridge. March is a great time to visit the market when the spring vegetables start coming into the market, making it a delight to walk through the market observing a local slice of life!
March Timings
Monday to Saturday from 7:30 AM – 1:00 PM
Venice in March: Events to Look Out For
--- Festa Della Donna
8th March, 2019
Italians have their version of International Women's Day, La Festa Della Donna. Venice celebrates the day with aplomb and most entertainment and leisure establishments like restaurants, pubs, theatres, offer discounts and organize special events to celebrate women and their achievements throughout history.
Festa di San Giuseppe
19th March , 2019
The St. Joseph's Day is the celebration of Joseph, father of Jesus, and has become synonymous with fatherhood. On this day children present gifts to their fathers and enjoy a day together. Venice has a special connection to the day thanks to a painting of Joseph and Jesus in the Palace of the Patriarchs.
Venice in March : 3-day Itinerary
---
3 Days In Venice Under 145 Euros
Venice March Essentials
---
Venice Weather in March
Venice is not as cold as previous months and while the average temperature hovers around 12°C, the day time temperature can go up to 15°C and nights as low as 2°C. The sun rises around 6:30 AM and sets about 6:15 PM, leaving almost twelve hours of daylight.
Venice Accommodation In March
Venice is a tourist hub and most of the island city is packed with accommodation options for tourists. You will have to head further on the mainland in areas like Marghera for cheaper accommodation. Visitors can choose from hotels, hostels, B&B, and home stay options.
Luxury Hotels - Al Ponte Antico Hotel, Corte Di Gabriela, Ca' Maria Adele, Liassidi Wellness Suites, Hotel Nani Mocenigo Palace, The Gritti Palace, a Luxury Collection Hotel
Mid-Range Hotels - Locanda Orseolo, Hotel Antiche Figure, Rosa Salva Hotel, Hotel Al Ponte Mocenigo
Budget Hotels - Ostello S. Fosca - CPU Venice Hostels, Plus Camping Jolly, Hostel Colombo Venice, Hotel Casa Linger, Antico Capon
Venice Packing List March
It is winter and time for snuggling up in warm jackets, sweaters and rain protection gear like waterproof boots and raincoat. Wear comfortable shoes because streets in Venice are not always paved and you have a lot of walking to do. Pack fancy clothes especially if you are in time for the Carneval, you can always buy the masks in Venice.
Getting Around Venice in March
Venice is entirely built over islands and canals connected by bridges. There is no motorised traffic on land and walking is your only option. However, the waterways have a variety of options. Here is how you can move around in Venice –

Vaporetto – Vaporetto – These are the lifelines of Venice, the ferry services run by ACTV. They run in specific routes and cover the entire region. You can buy an ACTV Pass to avoid paying cash every time you need a ticket.
Water Taxi – If you don't want to wait around for a ferry, the water taxi is a faster option. The taxi service runs exactly like a land taxi service. It is a convenient option for airport transfers. Grab your discounted water taxi pass before arriving in Venice and leave the airport with no hassles!
If you're looking for the best ways to get around Venice, here's the Ultimate Guide to Public Transportation In Venice. Browse through and you'll get a hang of how to go about this water-borne city.
Venice in March: Seasonal Delicacies
--- Fegato alla Veneziana
The sweet and salty flavor of caramelized onions enhances the taste of this liver dish, which originates in Venice. Some traditional restaurants continue to serve this decadent dish with figs, but it's the intense flavors of onion and liver that liven this dish!
Where to eat: Fegato alla Veneziana, Campo dei Mori Risi e Bisi
A classic Venetian spring dish, Risi e Bisi literally means Rice and Peas! Made with the season's first peas this dish is simple, fresh and flavourful. Perfect to try out in Venice in March; the recipe is often enhanced with tasty bits of prosciutto.
Where to eat: Trattoria da Jonny, Campo de Le Gatte Castello Fritto Misto
Sit in a cafe by a canal and dig into a crunchy dish of Fritto Misto. The Venetian favorite is a simple fried dish of seafood like shrimp, squid and even baby octopus. Garnished with parsley and hint of lemon, it is finger licking good!
Where to eat : Antiche Carampane, Rio Tera de Le Carampane San Polo Ribollita
You might not be in Tuscany, but the Tuscan Bread Soup is a hit favorite amongst Venetians too. Made of nourishing vegetables like carrot, beans, and potatoes, the soup's other main ingredient is bread which gives it the wholesome consistency that keeps you warm in winter.
Where to eat : Ristorante Al Giardinetto da Severino Tiramisu
The heady taste of coffee complements perfectly well with mascarpone cheese and cocoa in a Tiramisu. The classic dessert was made in Venice's neighboring town Treviso and has been adopted worldwide in cakes and other desserts. Treat yourself to a Tiramisu after a long day of sightseeing in Venice.
Where to eat : I Tre Mercanti, Castelle 5364
Tips for Visiting Venice in March
---
The Carnival of Venice extends into the first week of March and is still brimming with crowds. The main events in March are 'The Flight of the Eagle' (3rd March), the Mascheranda Grand Ball (3rd March) and the 'Svolo Del Leon' (5th March).
March is the season of musical productions and the ongoing events you can enjoy are 'Musikamera' at La Fenice Theatre, 'Baroque and Opera 2019' and 'Four Seasons by Antoni Vivaldi' at Scuola Grande di Teodoro, and Candiani Groove at Centro Culturale Candiani.
This year Easter in much later on April 21st, allowing for a long gap between Carnival and the festival. The 3rd and 4th weeks of March will have lower rates at hotels and possibility of cheaper flights too, so book in advance and enjoy the savings!
Take advantage of early sunrise in March and venture out early. You will experience empty bridges and even major attractions like Piazza San Marco will be free of large tourist groups. Most of Venice's beauty is outdoors and without an entry fee! It is ideal for photography and simply admiring the architecture.
March is one of the first months when you can enjoy a cold gelato. Get an authentic gelato with seasonal flavours like Italian Apple, Lemon and Pomegranate, don't choose the brightly colored gelatos as they often mean artificial coloring!
Planning to Visit Venice in March?
---
Here are a few detailed guides on essentials in Venice that will help you plan your trip better.