Broadway is the gift that keeps on giving. With each season comes a new lineup of shows, ready to take the stage. Theatergoers eagerly anticipate their arrival and critics get ready to pen opinions that will make or break a production's life-line. There's certainly no dearth of talent and creativity in the New York City theater circuit, with stellar standout productions taking the spotlight each and every year. Before you take a look at the upcoming broadway shows for 2018, here's a quick recap of the last few years on Broadway.
In 2016, Hamilton stunned the nation, grossing over $100 million in its first year alone, making writer-actor Lin Manuel Miranda a household name. In 2017, Dear Evan Hansen raked in over $77 million in ticket sales as of December 31, a number that has crossed $100 million as of today. In 2018, The Lion King, Wicked, Phantom of the Opera, and Chicago continued to perform exceptionally well. With a never ending lineup of exciting upcoming broadway shows, there's always something enticing waiting behind the curtain.
Here's a look at some of the most promising upcoming Broadway shows in 2019.
Choir Boy
Broadway | Musical

Opened on Jan 8, 2019

$59 - $99

TBA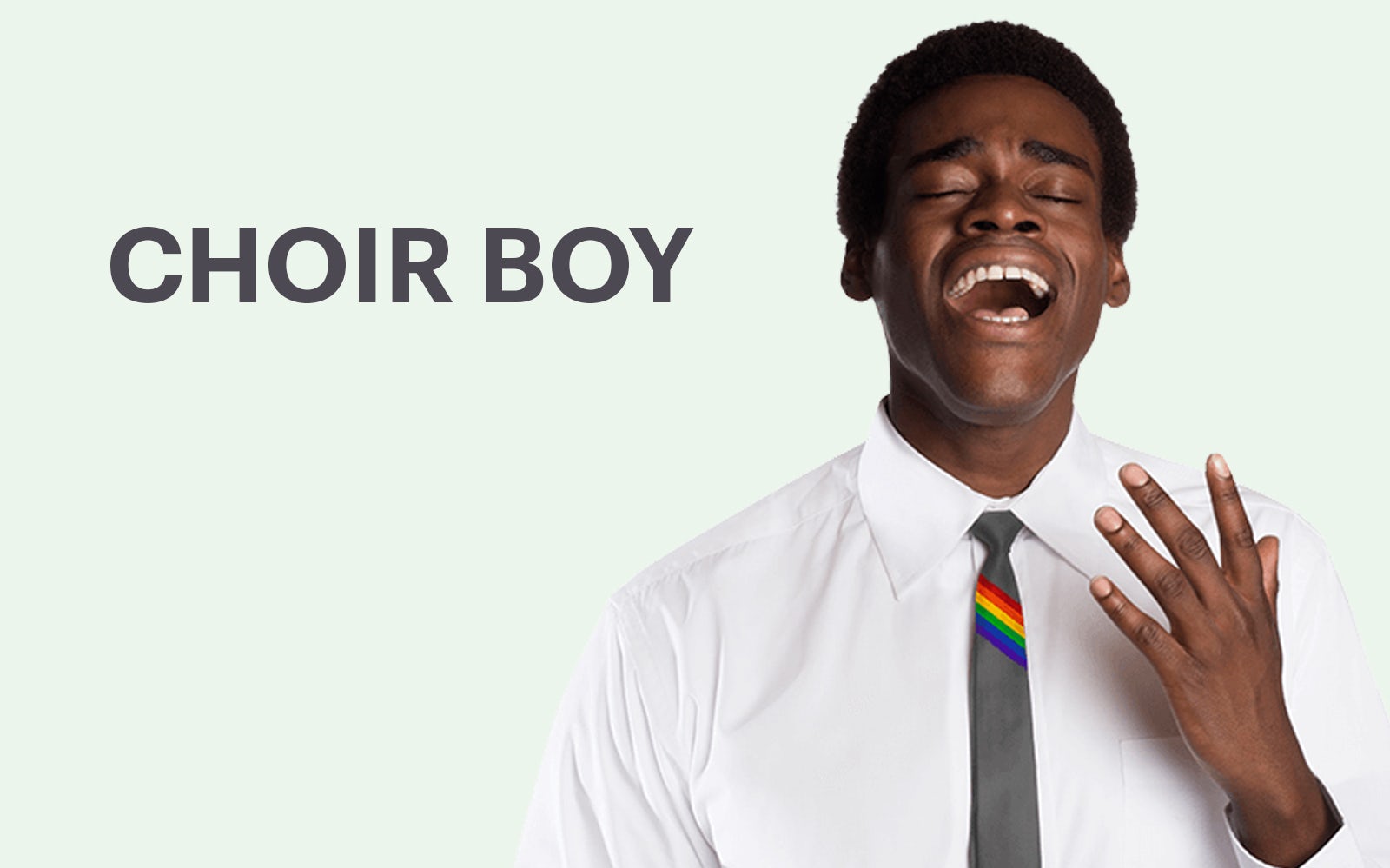 Oscar winner Tarell Alvin McCraney's moving drama, Choir Boy opened on Broadway at the Samuel J Friedman Theatre on January 8th 2019. The 1 hour 55 minutes show features Jeremy Pope in the lead role of Pharus with Chuck Cooper, Austin Pendleton, and J. Quinton Johnson rounding out the main cast. The show has been directed for Broadway by Trip Cullman, and David Zinn has overseen the set and costume design.
The show follows a talented singer who goes to the Charles R. Drew Prep School for Boys. The school has, for the past 50 years, built a commendable reputation for educating strong, ethical black men. The story follows the young singer as he claims his rightful place as the head of the school's famous gospel choir.
Director
: Trip Cullman |
Written by
: Tarell Alvin McCraney
Good for Inspirational stories Musical fans
True West
Broadway | Play

Opening on Jan 24, 2019

$81.42 - $219.42

TBA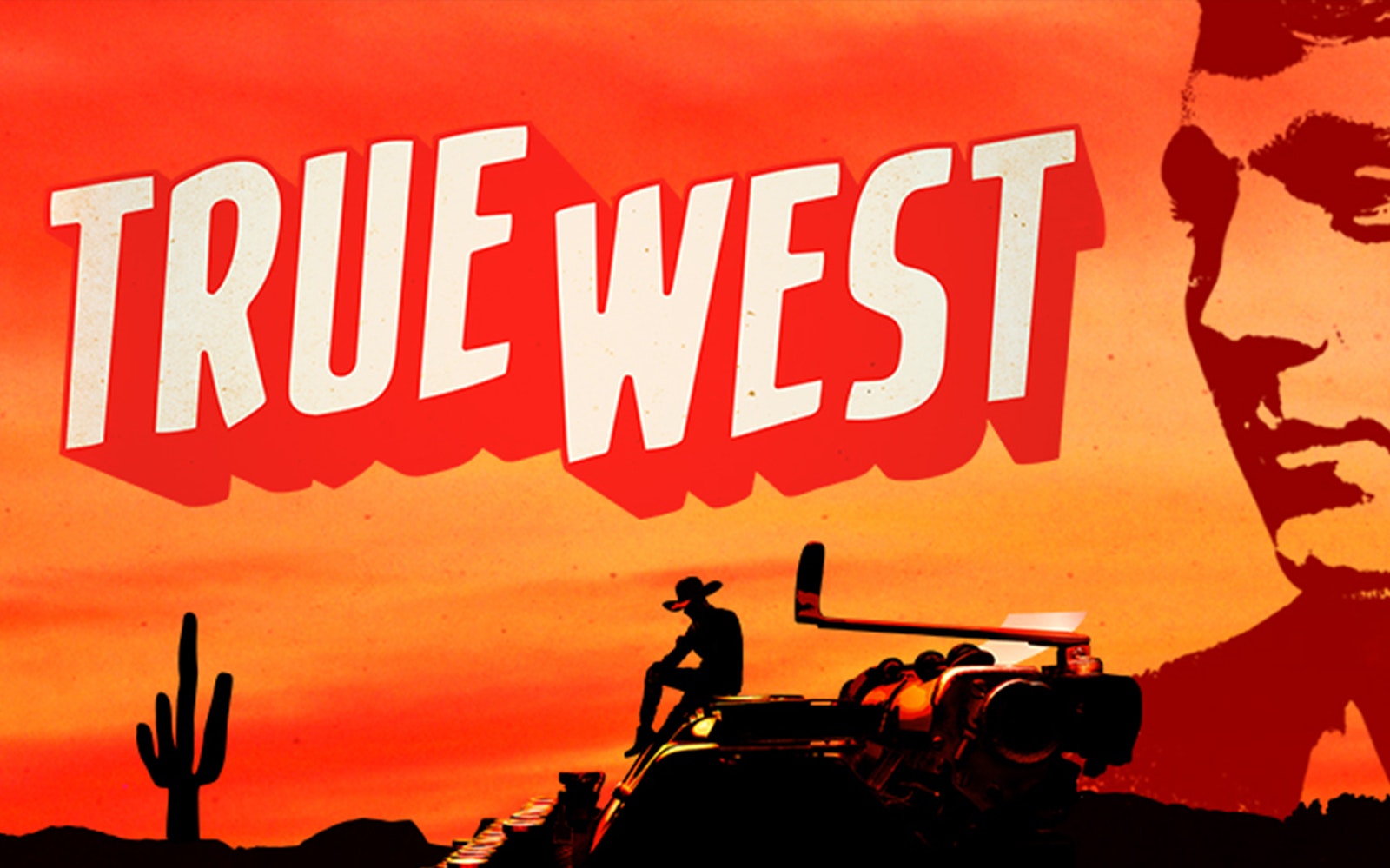 Starring powerhouse actors Ethan Hawke and Paul Dano in the lead roles, True West is making a limited time splash on Broadway starting January 24th 2019. The play is based on Sam Shepard's Pulitzer nominated drama and has been performed both on Broadway and West End multiple times over the years. Joining Hawke and Dano in the lead cast are Marylouise Burke and Gary Wilmes.
The play has been directed by James McDonald with set design by Mimi Lien and costume design by Kaye Voyce. The show is set in a Californian suburb and follows two brothers who are wholed up in their mother's house and have big issues to sort out. The brothers are faced with an emotional confrontation neither of them is prepared for.
Director
: James Macdonald |
Written by
: Sam Shepard
Good for Wild-West theme Drama lovers
Be More Chill
Broadway | Musical

Opening on Mar 10, 2019

TBA

2 hours and 30 minutes Adapted for stage from Ned Vizzini's novel, Be More Chill is a seemingly straight coming of tale, until it isn't. The show is scheduled to begin previews from February 13th 2019 with the official opening night set for March 10th 2019 at the Lyceum Theatre. The show stars Will Roland and Jason Tam in the lead roles of Jeremy Heere and 'The Squip' respectively.
The musical features music and lyrics by Joe Iconis and book by Joe Tracz. Stephen Brackett has directed the show with choreography by Chase Brock. The story follows your typical, average teenager Jeremy Heere and his interaction with the mysterious 'Squip'. Follow along as Jeremy struggles with desire to be popular against staying true to himself.
Director
: Stephen Brackett |
Music/Lyrics by
: Joe Iconis
Good for Musical fans Sci-fi lovers
King Lear
Broadway | Play

Opening on Apr 4, 2019

TBA

TBA Based on Shakespeare's tragedy about a king's gradual and painful descent into madness, King Lear has been adapted for stage numerous times over the years. The 2019 version is special for having Broadway darling Glenda Jackson take on the challenging lead role of King Lear and giving it her signature spin. The show is scheduled to begin previews at the Cort Theatre from February 28th 2019 and the opening night is set for April 4th 2019.
The limited, 19-week engagement is shaping up to a true masterclass on acting and the performance arts. Along with Glenda Jackson, the show has whipped up a killer cast that includes Ruth Wilson, Jayne Houdyshell, Pedro Pascal and Elizabeth Marvel.
Director
: Sam Gold |
Original Score by
: Philip Glass
Good for Drama lovers Shakespeare fans
Hits From Previous Years That Are Currently Running
Pretty Woman : The Musical
Broadway | Musical

Opened on Aug 16, 2018

$264

2 hours 35 minutes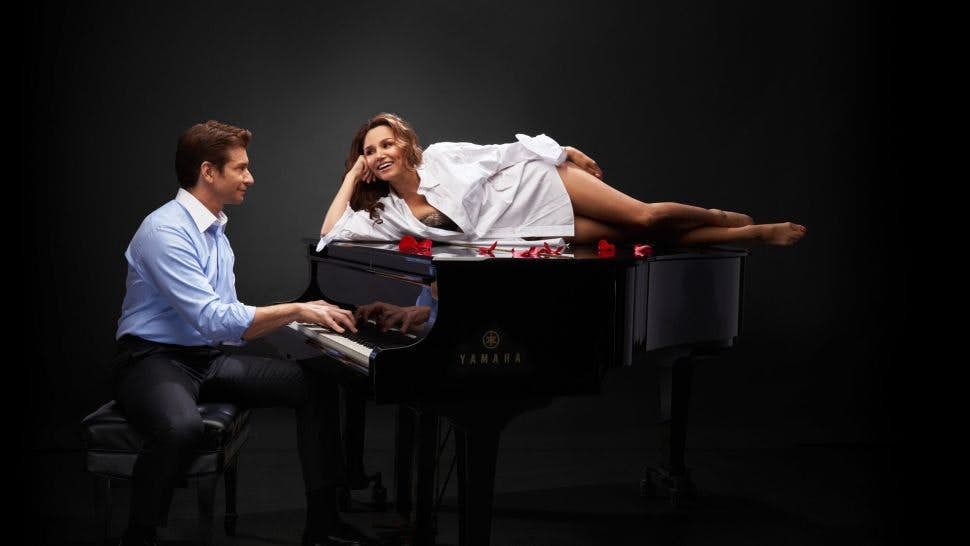 Pretty Woman the movie, starring Julia Roberts and Richard Gere was one of the most popular romantic movies of the 90s and the Broadway production follows the same beats as the movie. Join along as Vivian Ward, a prostitute with a heart of gold, and Edwards Lewis, a womanizing corporate raider, fall in each others way under less than ordinary circumstances. What follows is whirlwind romance that will sweep you off your feet and restore your faith in the power of love!
Director
: Jerry Mitchell |
Music
: Bryan Adams
Good for RomCom lovers Romantic Drama lovers Bryan Adams Fans
Frozen
Broadway Play

Opened on Mar 22, 2018

$95 - $191

2 hours and 15 minutes Based on the 2013 Disney blockbuster, the stage adaptation of Frozen expands on the story with even more iconic songs and backstories for your favorite characters. Frozen is the tale of two sisters, Elsa and Anna, who are looking for love and family but are pulled apart by a dark secret. After their parents tragically die in a storm, Elsa must suppress her cryokinetic magic and become the Queen of Arendelle. Anna, on the other hand, has to bring the family together when a prince from the Southern Isles sets his eyes on their kingdom.
Director
: Michael Grandage |
Music
: Robert Lopez & Kristen Anderson-Lopez
Good for
The Cher Show
Broadway | Musical

Opened on 3rd Dec, 2018

$59 - $269

2 hours and 30 minutes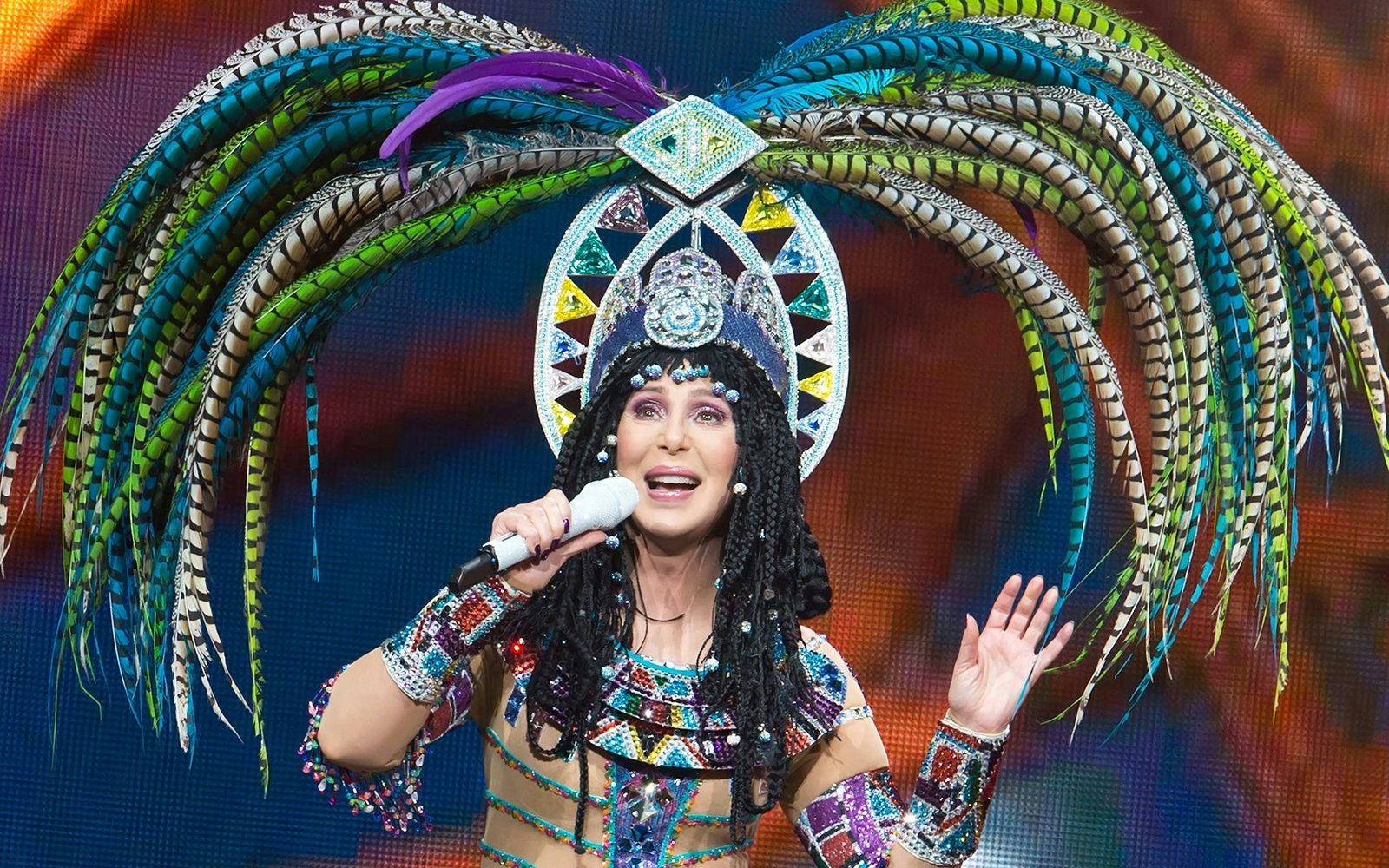 Chronicling the fabulous and hard-earned life of global star, Cher, The Cher Show is just as epic as a show about the superstar diva should be! The jukebox musical premiered on Broadway at the Neil Simon Theatre on December 3rd 2018 and has been wowing audiences ever since. The starring role of Cher is shared by three actresses, Micaela Diamond playing Babe, Teal Wicks portraying Lady and Stephanie J. Block as Star. The musical is adapted for stage by Jason Moore from a book by Rick Elice. Featuring some of her most loved numbers, The Cher Show is a fabulous display of the magic and charisma Cher brings to the stage and the person behind the diva act.
Director
: Jason Moore |
Book by
: Rick Elice
Good for Musical fans Cher fans
Newsical The Musical
Off Broadway Musical

Opened on Jan 9, 2011

$99

1 hour, 30 minutes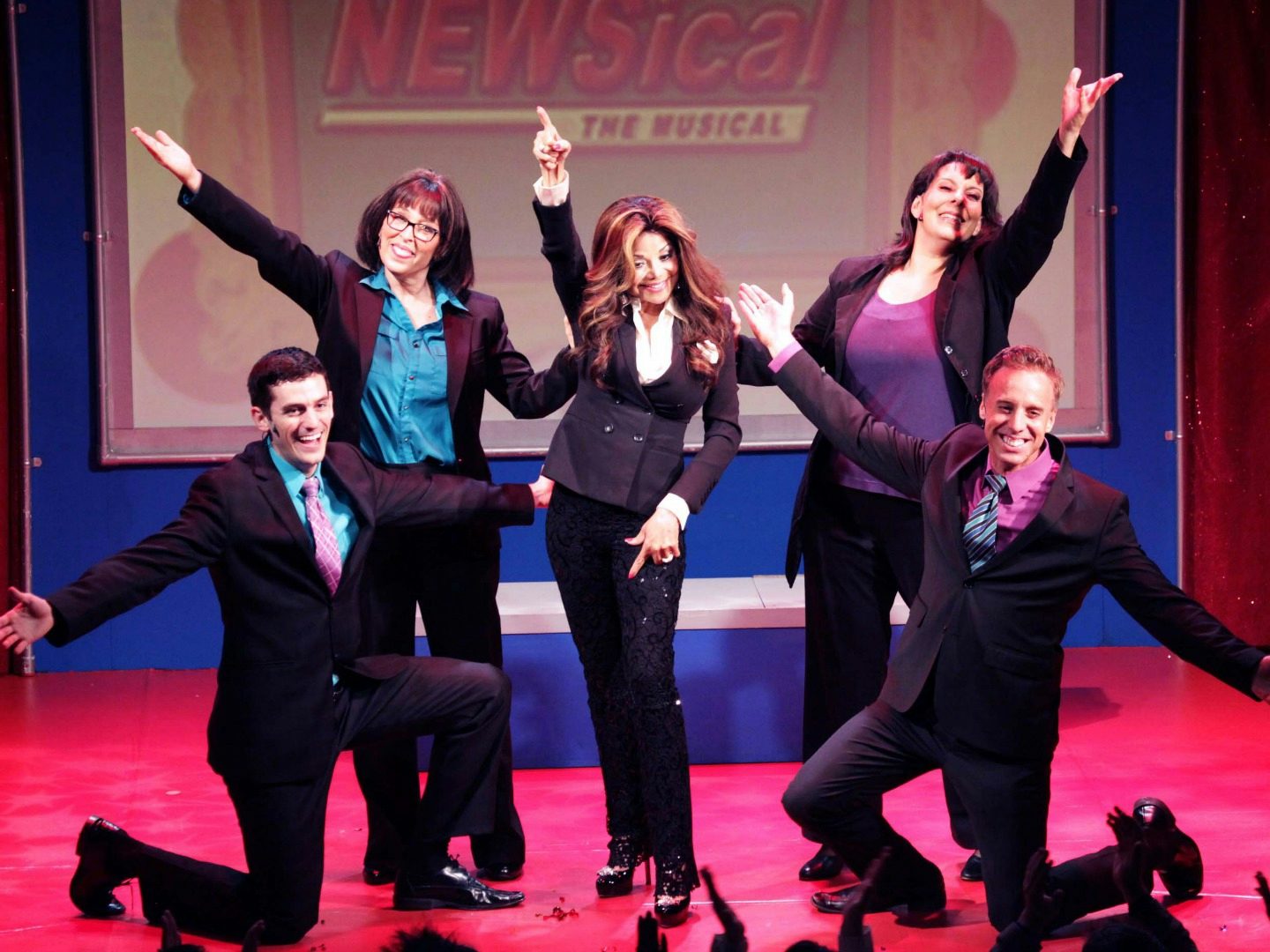 Mimicking a news show, Newsical is an off-Broadway production the likes of which you haven't seen before. The shoe features ever-changing songs and sketches that showcase the current events, celebrities, hot topics, and politics. The show first premiered in 2004 and currently plays at the Kirk Theatre, where it has been performed since 2011. The innovative show has been written and created by Rick Crom and directed by Mark Waldrop.
The talented ensemble features Christine Pedi, Susan Mosher, Scott Richard Foster, and Michael West. Everyone from Barack Obama to Lady Gaga has been a topic of the sketches at Newsical The Musical, so what are you waiting for? Head over to the theatre to find out what's hot.
Written/Created by
: Rick Crom |
Directed by
: Mark Waldrop
Good for Satire lovers Musical fans
King Kong
Broadway Musical

Currently Running

$66

1 hour and 30 minutes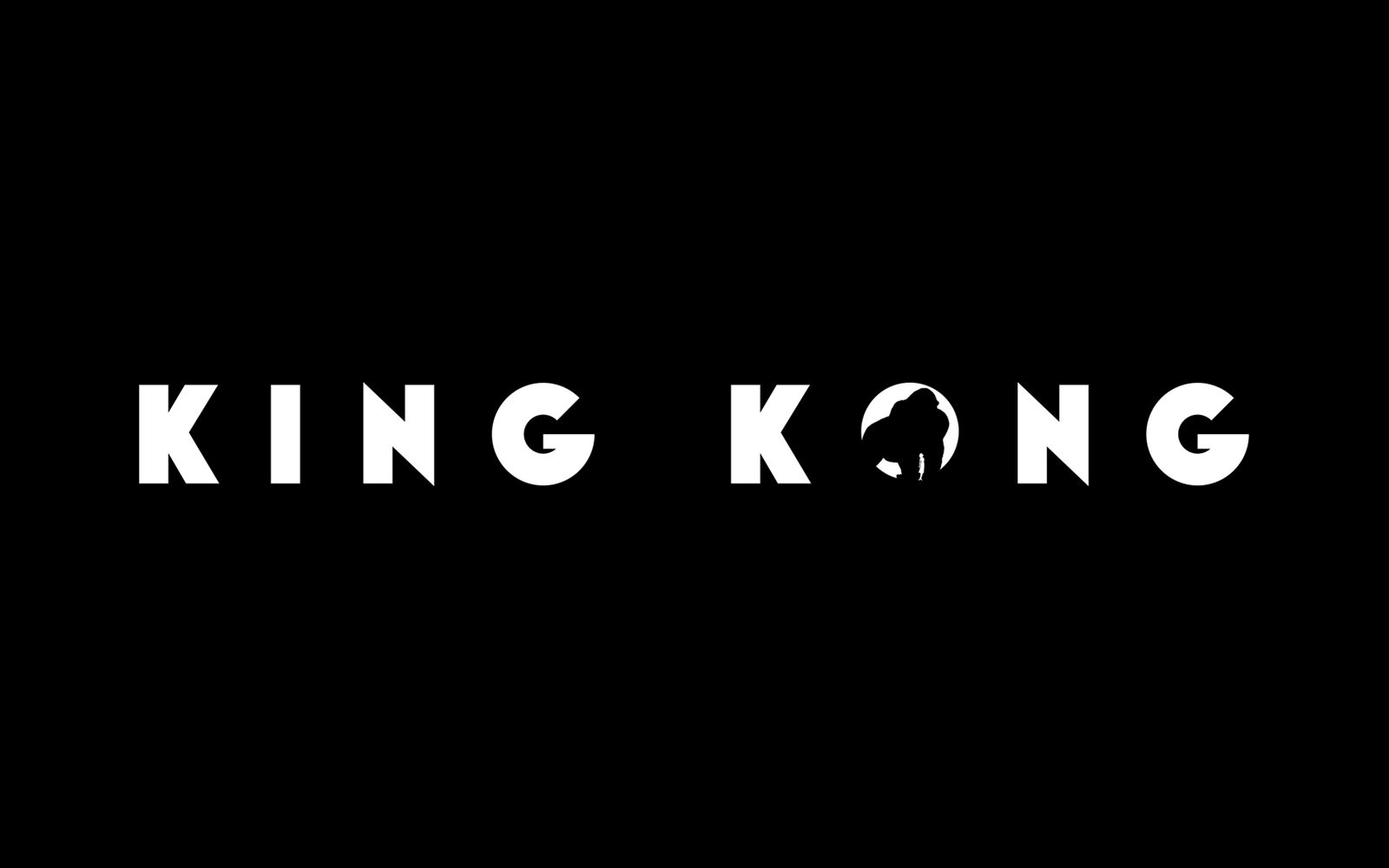 The iconic image of a monstrous Gorilla and a damsel in distress has captured the imagination of generations through movies. Now, through the brilliance of animatronics, puppetry, and hi-tech stagecraft, King Kong is coming to Broadway. The stage adaption will see a 20 foot high, 2,000-pound Gorilla rumbling on stage even as the story follows Ann Darrow an actress and Carl Denham, a filmmaker, on their journey to capture it. Accompanied by thrilling music and stage effects, watch how Ann risks everything to protect King Kong.
Director
: Drew McOnie
Good for Family Audiences Couples
The Ferryman
Broadway Play

Currently Running

$56.50

3 hour and 15 minutes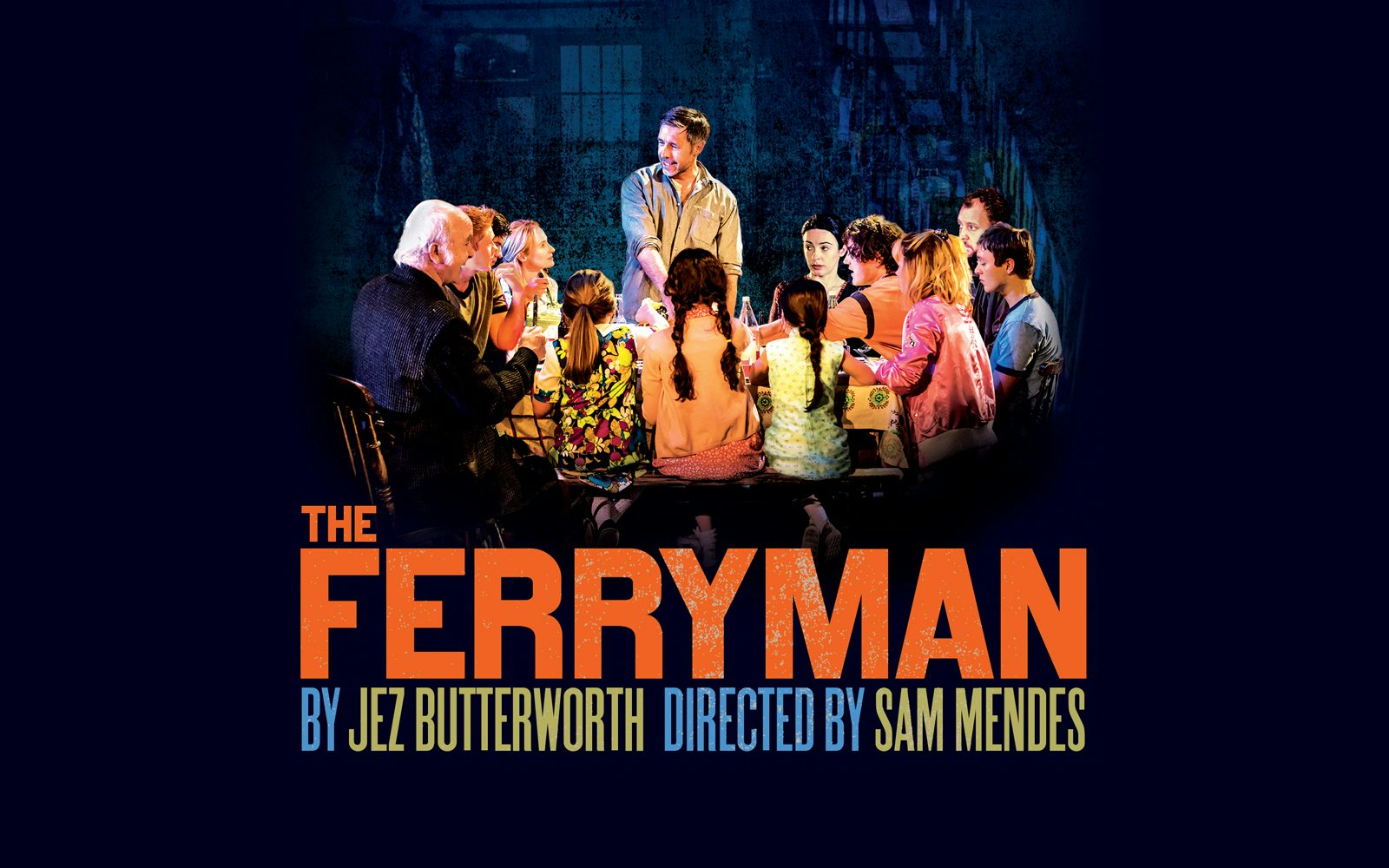 The winner of three 2018 Laurence Olivier Award including Best New Play and Best Director, The Ferryman, comes to Broadway from a super successful run in the West End. The period play is set in Northern Ireland in 1981 and is about a former IRA activist. The story picks up from the raucous and warm atmosphere of the eve of annual harvest in the Carney Farmhouse. The family is sitting for a night of feasting and celebration but it's interrupted by a visitor. Find out who the visitor is and what he has in store for the family.
Director
: Sam Mendes |
Written By
: Jez Butterworth
Good for Lovers of Suspense and Drama Jez Butterworth Fans
The Waverly Gallery
Broadway Play

Currently Running

$37.50

TBA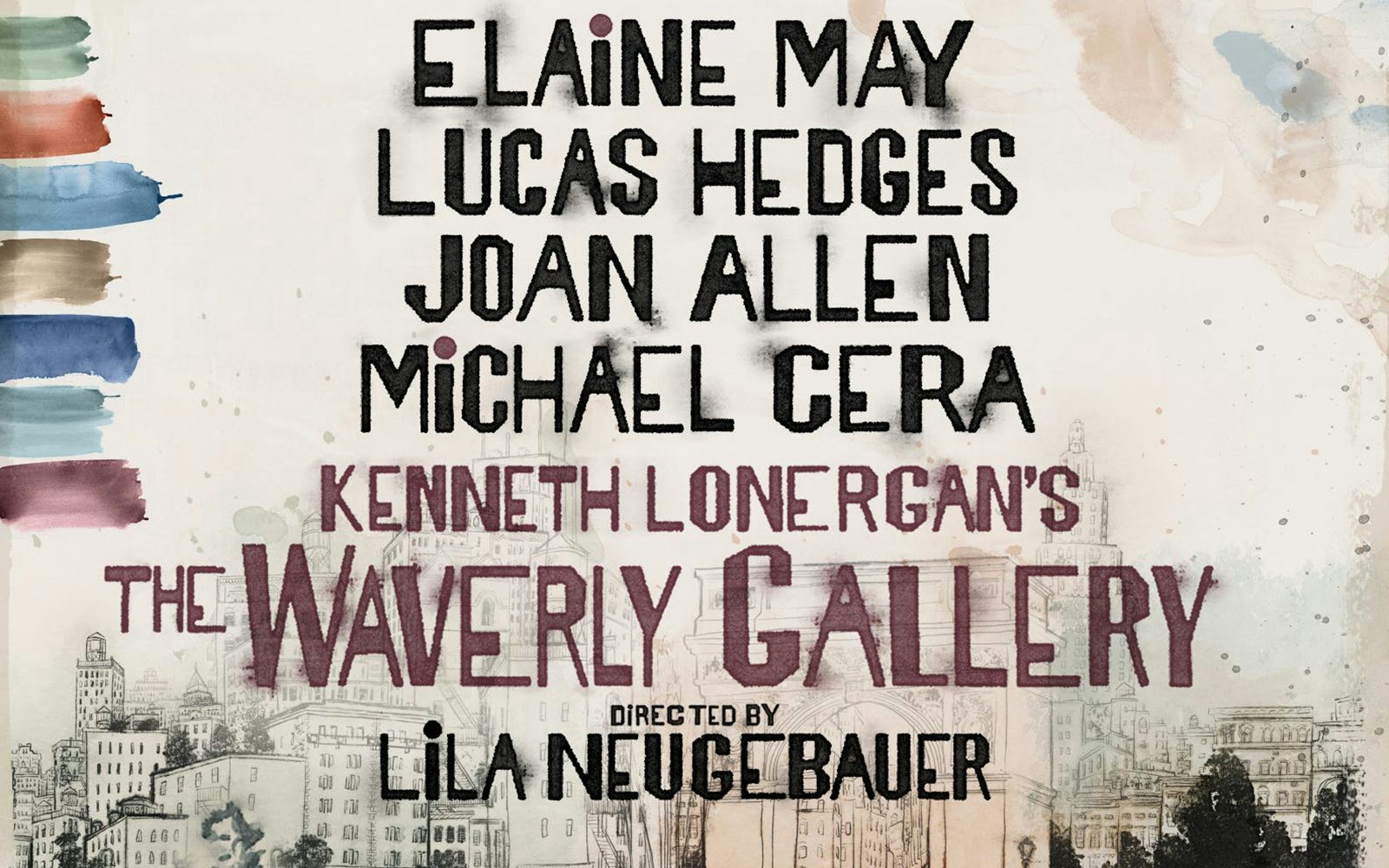 A crisis brings together a family like nothing else can. The Waverly Gallery follows the story of Gladys Green and her family as narrated by her grandson, Daniel, in a memory play. Gladys is an art gallery owner and is an octogenarian grappling with Alzheimer's. While the family copes with her decline, they are confronted with practical matters of the gallery, whose landlord wants to shut it down and convert to a restaurant. Watch the play to find out if the gallery continues to stand even after Gladys in this moving yet humorous play.
Director
: Lila Neugebauer |
Written By
: Kenneth Lonergan
Good for Lovers of Suspense and Drama Jez Butterworth Fans
American Son
Broadway Play

Currently Running

$76-104$

1 Hour and 30 minutes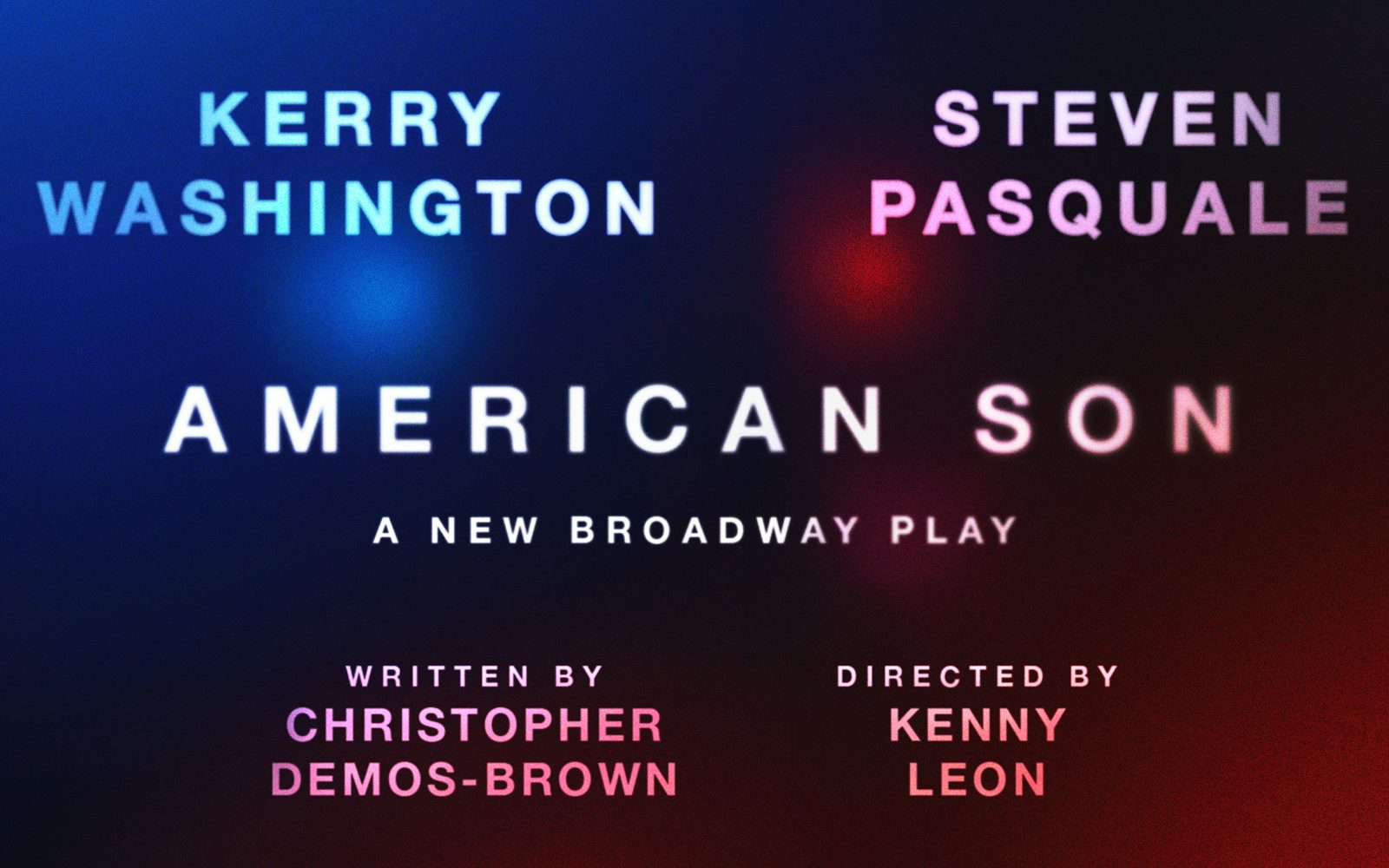 A stellar star cast, including Kerry Washington, Steven Pasquale, and Eugene Lee, brings the American Son to Broadway. It's the middle of the night in a Florida police station, and two parents are frantically searching for their teenage son. The tense drama with poignant moments has the audience pondering over issues of family, relationships, individual identity and the idea of the nation itself. Find out if they find their son in a riveting tale that will keep the audiences glued to their seats.
Director
: Lila Neugebauer |
Written By
: Kenneth Lonergan
Good for Lovers of Social Drama Lovers of the Mystery and Suspense Genre
The Prom
Broadway Play

Currently Running

$47

2 Hours and 15 minutes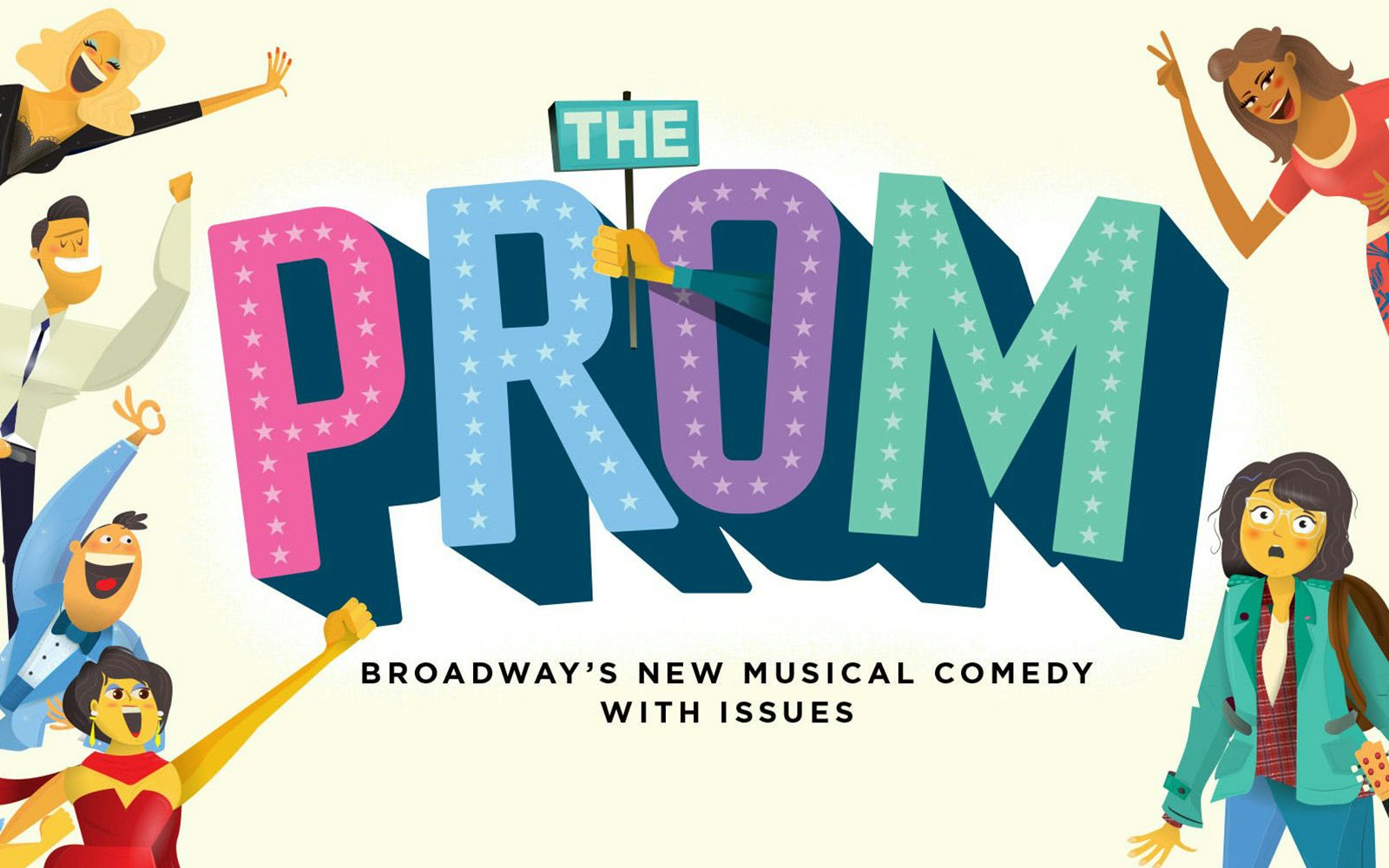 Activism gets an adrenaline shot in this hilarious and wonderful new Broadway Musical – The Prom. Every American High School student dreams of taking their partner to the prom, but things get tough in this small town in Indiana. A young girl is not allowed to bring her girlfriend to the Prom, and strangely her plea gets heard by a burnt out and out of business Broadway actors, who march down to the town by her side. Watch mayhem ensue in this funny play with outrageous dance numbers and join them in The Prom!
Director
: Casey Nicholaw
Good for Comedy lovers Musical Lovers
More Broadway Guides
---
For more Broadway information, here are some helpful quick links!