Singapore, or Lion City as it's often referred to, is an island country located in Southeast Asia. There are a ton of natural and man-made attractions you can experience here at Singapore. Browse through the designer stores on the commercial Orchard Road or the bustling stalls in Little India to get a peek at the city's fast pace. And at the other end of the spectrum, Gardens by the Bay and the Singapore Botanic Gardens will provide a breath of fresh air. You can also head to Sentosa – an island that hosts Universal Studios Singapore for some family-friendly fun times. With Universal Studios Singapore tickets you can have the time of your life at one of best theme parks in the world.
Universal Studios Singapore in a Nutshell
Universal Studios Singapore is a theme park located within Resorts World Sentosa on Sentosa Island, Singapore and features a total of 24 awesome rides, shows and attractions located in seven unique themed zones. The park is spread across 20 hectares (49 acres), with the 7 themed zones surrounding a lagoon. It's a no brainer really to take time and visit this park to experience your and your kids favorite movies and TV shows. Get your Universal Studios Singapore tickets and use our handy guide to make the most out of your experience!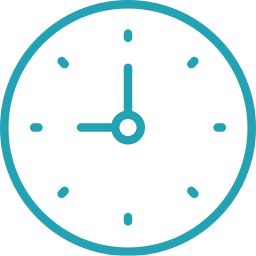 Opening Hours
Thu to Sun: 02:00 PM - 09:00 PM
Closed from Mon to Wed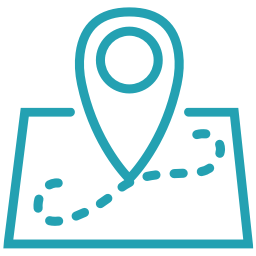 Address
8 Sentosa Gateway
Sentosa Island, Singapore 098269
Get Directions
Navigate Your Universal Studios Singapore Tickets Guide
What makes Universal Studios Singapore Special?
---
Universal Studios has produced a bunch of successful movies and TV shows and all the best ones are at display in all their awesome glory at USS. The park has seven "zones" and each zone is based on a blockbuster movie or a television show, featuring their own unique attractions, character appearances, dining and shopping areas. Some of the things that make the theme park unmissable include:
The world's tallest pair of dueling roller coasters that are based on the popular television series, Battlestar Galactica.
A castle from the world of Shrek.
Monster Rock, a live musical show featuring the Universal Monsters.
Sci-Fi City features the breathtaking TRANSFORMERS The Ride: The Ultimate 3D Battle ride where you fight evil forces in a heart-pounding 3D combat.
Shrek 4-D Adventure at Far Far Away is a fun cinematic experience that allows you to physically feel the action of the movie.
Over 30 restaurants and food carts, together with 20 unique retail stores and carts located around the park.
Need more reasons to visit? Read on as we take you through everything Universal Studios Singapore has to offer.
Universal Studios Singapore Tickets
---
Universal Studio Singapore One-Day Ticket
Go beyond the screen and Ride The Movies™ at Universal Studios Singapore. Experience cutting-edge rides, shows, and attractions based on your favorite blockbuster films and television series.
Attractions themed around Battlestar Galactica, TRANSFORMERS, Jurassic Park and more
Unlimited access to rides, attractions, and shows at the venue across all 7 zones
our ticket has a validity period of 60 days, giving you the flexibility to visit on any date of your convenience
Universal Studios Singapore™ with Hotel Transfers
Enjoy your day at USS, Southeast Asia's first Hollywood theme park. Spread over a vast area of 20 hectares the park caters to all age groups with its unique selection of rides and attractions.
Enjoy unlimited access to the rides, shows, and attractions at South East Asia's first Hollywood inspired theme park
Pre-booked tickets allowing skip-the-line entrance to Universal Studios Singapore
Benefit from hotel pickup from hotels in the city center areas and hassle-free drop to Marina Square City Mall
Super Saver Combo: Universal Studios Singapore + S.E.A. Aquarium™
Explore two of the most popular attractions with this combo that lets you delve into the cinematic experiences at Universal Studios Singapore and immerse yourself in the aquatic wonders available at S.E.A. Aquarium.
Experience Hollywood in Southeast Asia! Enjoy the glamor and glitz of Universal Studios in the heart of Singapore on Sentosa Island
The S.E.A. Aquarium is home to more than 100,000 marine animals of over 800 species, Divided into 10 zones with 49 habitats
Your combo ticket is valid for 60 days from your scheduled day of visit offering you plenty of flexibility to plan your visit
Avoiding the Crowd at Universal Studios Singapore
It goes without saying that Universal Studios Singapore gets really crowded, especially during the holiday season and when kids have their school vacations. The fact that USS is Southeast Asia's first Hollywood theme park does nothing to help the crowd. If you're planning a trip to the theme park with your family and are worried about waiting in line for your ticket or for your turn at the rides, we have a solution for you.
When you book your tickets online, you skip the biggest contributor of losing time; the queue outside the park for purchasing tickets. On an averagely busy day, especially the weekends, the time spent waiting on line can last for up to one hour and that's time NOT well spend. Book your tickets online and save yourself all the waiting around.
Another little tip to help you avoid the crowd at USS would be to plan your visit on a weekday or any time when you would expect the local crowd to not visit the park, like exam season for school in Singapore. A little research prior to booking your tickets can help you make your USS experience extra special!
Universal Studios Singapore Zones
---
1. New York
This zone is based on post-modern New York City and featuring sidewalks and classic landmarks that mimic its cityscape. The area is enhanced by neon lights and flanked by street facades that set the scenes for big city fun and also real-time movie production for most Hollywood blockbuster films.
Top Rides: Sesame Street Spaghetti Space Chase, Lights! Camera! Action! Hosted by Steven Spielberg.
2. Sci-Fi City
Sci-Fi City is themed after what cities and metropolis may look like in the future, equipped with space-age technologies and the ultimate modern conveniences.
Top Rides: Battlestar Galactica: HUMAN, Battlestar Galactica: CYLON, Transformers: The Ride, Accelerator.
3. Ancient Egypt
Adapted from The Mummy movie franchise, the Ancient Egypt zone is themed after the rich Egyptian architecture and artifacts found during the Golden Age of Egyptian Exploration in the 1930s.
Top Rides: Revenge of the Mummy: The Ride, Treasure Hunters.
4. The Lost World
Experience the thrill of the cult classic Jurassic Park movies at The Lost World themed zone. The Lost World zone features two themed regions: Jurassic Park and Waterworld.
Top Rides: Canopy Flyer, Jurassic Park Rapids Adventure, Waterworld: A Live Sea War Spectacular, Amber Rock Climb, Dino-Soarin'.
5. Far Far Away
Far Far Away is based on The Kingdom of Far Far Away featured in DreamWorks Animations' Shrek and all your favorite characters and places from the movie.
Top Rides: Shrek 4-D Adventure, Enchanted Airways, Puss In Boots' Giant Journey, Magic Potion Spin.
6. Madagascar
The Madagascar zone features a displaced cargo ship that houses the Madagascar: A Crate Adventure ride. It also features all of the characters from DreamWorks Animations, Madagascar.
Top Rides: Madagascar: A Crate Adventure, King Julien's Beach Party-Go-Round.
Universal Studios Singapore Shows & Street Entertainment
---
Shows
1. Lake Hollywood Spectacular: Overlooking the famous castle from Shrek, enjoy a fireworks show that is set to a brilliant musical show. The Lake Hollywood Spectacular begins either at 8:30 PM or 9:30 PM. Please check the schedule before your visit.

2. Elmo's TV Time: Watch the lovable red monster as he directs his own TV channel! Join Jim Magination and the Sesame Street friends as Elmo creates comedy shows, action hits and a reality talent competition. Don't miss the finale starring himself!

3. Lights, Camera, Action!™ Hosted by Steven Spielberg: Be blown away by incredible special effects as an empty soundstage becomes the setting for a Category 5 major hurricane about to hit New York City. Please note that this attraction will be closed for maintenance till further notice.

4. WaterWorld™: Enjoy watching trained stunts people perform amazing stunts on water? WaterWorld is perfect for you! Witness death-defying stunts, awesome explosions and thrills at this sensational 'live' water show.

5. Shrek 4-D Adventure: Take your kids along on this innovative adventure based on their favorite, lovable orc! See, hear and feel the action right from your seat as you join Princess Fiona & Shrek in a fairytale adventure.

6. Donkey Live: Shrek's fairytale sidekick Donkey will bring the crowd to its feet in this all-new, one-of-a-kind, interactive show experience, where guests sing along and even talk with Donkey in an intimate theatre setting.
---
Entertainment
1. Hollywood Dreams Parade: Dance and sing along to the thrilling beats with all your favourite characters in this captivating spectacle as you join the chorus of energetic dancers and magnificent floats that go beyond your imagination. Celebrate the movies you love as the streets of Universal Studios Singapore come alive right before your very eyes.

2. Mel's Dinettes: Before going in for a delicious bite, join the Mel's Drive-in waitresses as they Shake, Rattle & Roll in this fun, high energy performance.

3. The Cruisers: Jive to the beats of the coolest group to hit Mel's Drive-In and get transported to old-school NYC.

4. The Rockafellas: Welcome to the streets of the Big Apple as NYC brings you an up close and personal taste of B-Boying.

5. Sesame Street Shows: Catch Sesame Street friends up-close in their New York street shows where you can sing along to the feet-tapping tunes of 'Our Favourite Things' and 'Dance with Bert and Ernie'.

6. The Dance For The Magic Beans: Watch Puss In Boots and Kitty Softpaws flaunt their slick flamenco moves in The Dance For The Magic Beans. Don't forget to stay for pictures with our feline stars.

7. Madagascar Boogie!: Come see the cast from DreamWorks Animation's movie, Madagascar! Click a selfie, watch them perform for you and have a great time!
Universal Studios Singapore - All You Need to Know
---
Opening Hours
The official park timing are Thursday to Sunday, from 02:00 PM to 09:00 PM (closed from Monday to Wednesday) but on days of specials events, the timings may be revised.
Address
Universal Studios Singapore is located in Resorts World Sentosa on Sentosa Island - 8 Sentosa Gateway, Sentosa Island, Singapore 098269.
Google Map Directions
Getting There
By walking: 10 minute stroll on the Sentosa Boardwalk.
By bus: You have two options if you wish to take the bus:
• RWS 8 from VivoCity or Harbourfront; SBS 123 from Orchard Road.
• Take buses 65, 80, 93, 188, 855, 10, 30, 97, 100, 131, 143, 145 or 166 and alight at VivoCity. Board bus RWS8 from bus stop 14141 at VivoCity or bus stop 14121 at Merrill Lynch, HarbourFront. Alight at Resorts World Sentosa drop-off point.
By Sentosa Express: Board it on Level 3 of VivoCity.
By car: You can park your car in B1 East (red zone).
Universal Studios Singapore Rules & Regulations
---
While all attractions are included in your admission ticket, there are special ticketed events such as Halloween Horror Nights for which you'll have to pay extra.
Lockers are conveniently located throughout the park but extra charges apply. For luggage storage, you may wish to use the bigger lockers at the park entrance. Oversized luggage may be stored at the Rental Services counter for S$35 per item during park operating hours.
If you lose an item, please approach a team member at the location where you last left the item and ask for assistance. You can also visit the Guest Services counter to enquire about your item.
A Rider's Guide is available at Guest Services, which explains boarding procedures and specific information for handicapable people. Additionally, all restaurants, stores, toilets, lockers and common areas are accessible to guests using wheelchairs.
Stroller rentals are available near the park entrance at the rate of S$15 (infant/single) and S$20 (double).
Other than service animals for the visually impaired, no pets are allowed within the park premises.
Photography and videography are permitted inside the park, but not while you experience an attraction. Please note that production cameras and drones are not allowed inside the park.
Smoking inside the park is prohibited. Designated smoking areas are indicated in our Studio Guide. Please ask any team member for assistance with directions.
Make sure you're properly clothed at all times inside the park. No costumes or full-face masks are allowed inside the park.
Outside food and beverages are not allowed inside the park. You can keep the food you've brought from outside the park at the lockers that are available outside the park and may be reopened multiple times within the hire period. Locker renting charges apply.
Universal Studios Singapore Insider Tips
---
Choose the weekdays without public holiday, if possible, as the weekend would be more crowded. Reach the park as early as possible. It opens at 10 am and the later you enter, the less time you'll have to experience everything.
Don't waste your time in taking photographs immediately after entering, no matter how much you are tempted to. Focus on the rides and other attractions since they'll be less crowded in the beginning of the day. After finishing the main attraction you can spare time for your photo session. In evening there is different atmosphere with decorative lights which is perfect for photos.
Don't fill your bag with unnecessary things as you have to walk the whole day. Wear comfortable clothing and footwear to make the walking easier. Bring along a raincoat or poncho depending on the weather.
When you enter the park, the first thing you should do is take the USS map and card with various entertainment timings with you. This will help you manage your time and plan the day better. For some rides you have to put your backpack in lockers which are available near the ride. Lockers are free for first 30 minutes.
If you or your kids wish to meet the characters from your favorite movies, pay attention to "Character Meet and Greet" timings. You don't want to miss chance to click a snap with movie characters you like.
Universal Studios Singapore FAQs
---
Where can I get Universal Studios Singapore tickets?
Are combo offers available for Universal Studios Singapore tickets?
Do Universal Studios Singapore tickets include priority access?
What to do at Universal Studios Singapore?
What are Universal Studios Singapore opening hours?
​Where is Universal Studios Singapore located?

Reviews of Universal Studios Singapore
Just one word, fantastical!!! Instantly bring me back to childhood. I was in a stimulation of experiencing all the movie characters of my childhood brought to life by the advancement in technology and use of 3d effect, awestruck and dumbstruck after every turn of corners ;and alighting the rides like omg 😲 am I in real life ? 😂😂😂😂
Moses Noah, TripAdvisor, August 2020
I really enjoy this place. It's my first time to go in the Universal Studio Singapore and it's a great first time experience. The transformer ride was best in its class,and i love the extreme ride you can cry out loud. Haha! All the rides in USS are so much fun. Must try all of them 🙂
Nics, TripAdvisor, January 2020