The Borghese Gallery boasts one of the best art collections in the world, featuring the works of renowned artistic geniuses such as Caravaggio, Raphael, Bernini, Titian, Canova, Correggio, and Rubens. Housed in a gorgeous 17th-century villa, the museum's extensive collection of sculptures, ancient mosaics, relics, and paintings are spread across 20 stunning rooms. While Borghese Gallery tickets are fairly easy to obtain, the museum has a unique timed reservation system that sets it apart from other popular European attractions. The museum only allows 360 visitors inside at any given time, with a 2-hour limit to each guest's visit.
While this makes for an amazing, more intimate experience - the fact that this gallery offers such a special opportunity to get up close and personal with outstanding artworks translates to pretty high demand for entry tickets. And, you guessed it, long entry lines. Fortunately, pre-booking Skip the Line Borghese Gallery tickets is the perfect solution to ensuring your spot in this breathtaking museum. From tips to tickets, get the scoop on how to best enjoy this fascinating attraction.
Borghese Gallery in a Nutshell
Discover one of Rome's richest art collections at the Borghese Gallery. Originally assembled by Cardinal Scipione Borghese, nephew of Pope Paul V, the Borghese Gallery highlights ancient Roman, Renaissance, and Baroque art. The interior of the gallery is a work of art itself, with beautifully adorned with frescoes, bas-reliefs, decorated ceilings, marble floors, and impressive columns. A living testament to Italian artists from the fifteenth to seventeenth century, immerse yourself among hundreds of famous paintings and sculptures.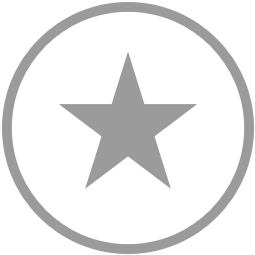 Must-see paintings
David with the Head of Goliath & Boy with a Basket of Fruit by Caravaggio
The Deposition by Raphael
Melissa by Dosso Dossi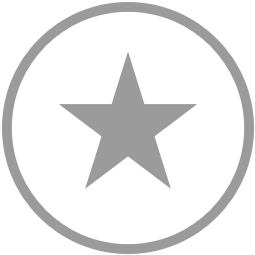 Must-see sculptures
Apollo and Daphne and David by Bernini
Pauline Bonaparte as Venus Victrix by Canova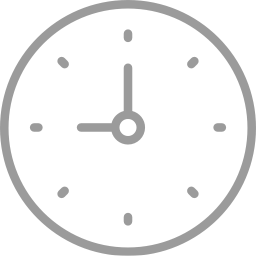 Hours
• Tues to Sat - 8:30 AM to 7:30 PM
• Closed on Mondays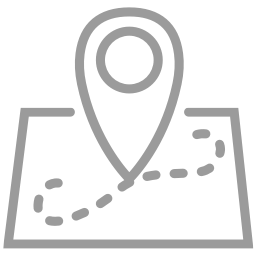 Address
Piazzale Scipione Borghese, 5, 00197 Rome, Italy - Get Directions
Borghese Gallery Tickets & Reservation
While the museum's unique timed reservation system is great for keeping crowds to a minimum inside the Borghese Gallery - you can expect to find a whole lot of people waiting in line outside the museum. Aside from the tedious queue, tickets are limited and sell out quickly. Pre-purchasing your tickets online will ensure you get your preferred time slot and help save time with skip-the-line access.
With these priority access tickets, enjoy stress-free entry and make the most of your time exploring one of the world's most enticing art collections.
Borghese Gallery Tickets
Villa Borghese Gallery and Gardens Tour ✪
Price -
Quick Jumplinks to Navigate the Guide
What Makes Galleria Borghese Special
---
The Borghese Gallery houses the most eclectic and exclusive collection of artworks, including Roman sculptures, paintings by the grand masters, and even modern art. The prized collection is one of the best in the world and was mainly collected by Scipione Borghese, who was an early patron of Caravaggio and Bernini.
Scipione Borghese, a true art connoisseur, had the vision to create a collection and house it in the Villa Borghese which he himself helped design. He was conferred the cardinalship when his uncle became the Pope. It is said that he utilized the cardinal powers to buy and acquire these exquisite artworks, sometimes even through force by way of papal orders.
The Borghese Gallery is teeming with works by great artists including Caravaggio, Bernini, Raphael, Titian, Correggio, Antonella da Messina, Domenichino, Cranach, Rubens, Savoldo, and Lorenzo Lotto among others. The artworks in the gallery belong to Ancient Rome, Renaissance and Baroque periods.
Art lovers and connoisseurs from all over the world throng the gallery, especially to witness famed works like David with the Head of Goliath and Boy with a Basket of Fruit by Caravaggio, The Deposition by Raphael, Melissa by Dosso Dossi, Apollo and Daphne and David by Bernini, and Pauline Bonaparte as Venus Victrix by Canova.
Villa Borghese Gardens
The Borghese Gallery is displayed in the Villa Borghese, with expansive gardens surrounding the villa. The Borghese Garden is one of the largest public parks in Rome, with more than 90 unique places of interest including statues and monuments. The gardens themselves are located atop Pincian Hill, from where one can look over the bustling Piazza del Popolo.
The Villa Borghese Gardens also has other attractions nearby, like the Bioparc Di Roma, the Zoo, Villa Medici (a stunning Mannerist villa that houses the French Academy,) and the National Gallery of Modern and Contemporary Art.
Borghese Gallery Tickets & Reservations
---
The Borghese Gallery is one of the most important attractions in Rome and a must-visit place on every traveller's bucket list. However, it is also one of the most regulated galleries with a strict visiting policy. Only 360 visitors are allowed to be inside the gallery at once. Each day, there are five time slots when guests can visit. Each time slot is for two hours. At the end of the two hours, you have to leave the museum. As result, Borghese Gallery tickets are highly valuable and tend to sell out quickly. Especially during peak tourist season, it's imperative to book tickets in advance. If you arrive at the museum without a ticket in hand, it's very likely tickets will be sold out, in which case you will have to wait two hours, until the next time slot. In addition, even if you do get tickets, the line is regularly quite long, since admission is done at a particular time rather than at a constant flow.
Getting Borghese Gallery Tickets
Online tickets are also difficult to come by and sell out months in advance due to the museum's regulated entry policy. So how do you secure your time slot and avoid the long queue? Well let's give it a look:

• First things first, purchase your ticket online. This cuts down anywhere from 30 minutes to 2 hours of a potential wait. These Borghese Gallery skip the line tickets are available on Headout for .
• With this ticket, you're guaranteed a spot at the time of your choice. You also get to head straight to the priority access entry, by passing the long queue.
• On the day of your visit, head straight to the ticket office located on the ground floor inside the museum.
• Here, you will find two lines - a long line of people looking to buy tickets and a smaller line for prepaid ticket holders. Simply display the tickets on your phone at the prepaid ticket counter and get seamless access to the museum.
This unique timed reservation system at the gallery might sound like an inconvenience at first; however, it's actually extremely beneficial for guests. With crowds constantly kept at a minimum, you can savor the incredible art without having to push your way through the packs of tourists to catch a glimpse of each painting or sculpture.
Borghese Gallery Ticket Options
Self-Guided vs. Guided Tours of Borghese Gallery
---
When planning your visit to the Villa Borghese- the first thing you should decide is whether you'd like to explore the gallery on your own, or with a guide.
On a self-guided tour, immerse yourself in one of the world's most iconic and prestigious art collections. Explore the 20 rooms at your own pace and gaze at your favorite artworks for as long as you'd like without the pressure of keeping up (or behind) with a group and guide. You can also add an audio guide for a small fee of €5.
While self-guided tours are certainly a good experience, guided tours offer a chance to dive even deeper into the gallery. Every piece of art has an interesting story to tell. A professional guide can take you through these stories and ensure you don't miss anything - after all, you only have two hours to explore the 20 rooms. The Borghese Gallery small group guided tour is a perfect way to experience the gallery in its entire magnificence. For just an additional €8, the Borghese Gallery Elite Walking tour takes your visit one step further, with a guided tour across the expansive Borghese Park, Pincio Terrace and the Spanish Steps. For those in need of transport, you can opt for the Borghese Gallery and Gardens half-day tour with hotel pickup and drop-off .
Borghese Gallery Exhibitions
---
While each and every art work at the gallery is special and irreplaceable, there are some masterpieces that stand out. Make sure you view these artworks on your visit to the Borghese Gallery –
Apollo and Daphne, by Bernini
Boy with a Basket of Fruit, Caravaggio
David with the Head of Goliath, by Caravaggio
Pauline Bonaparte as Venus Victrix, Canova
Pluto and Persephone, by Bernini
Sacred and Profane Love, by Titian
The Deposition, by Raphael
The Enchantress Circe (or Melissa), by Dosso Dossi
The Rape of Proserpina by Bernini
Insider Tips
---
The entire Borghese gallery is spread across two floors: the ground floor and the first floor. The first floor houses an extensive painting collection and only 90 people are allowed at once. The best way to explore the gallery is to immediately head to the first floor at the beginning of your time slot. Most tourists start their visit by exploring the ground floor, and then head upstairs. This often ends up resulting in a rushed experience, especially if you get stuck waiting to enter. By going here first, you can avoid the crowds and admire the paintings in peace.
At the museum, it is mandatory that you check-in any large pieces of baggage, including purses, waist pouches and even camera bags. The locker facility is free of charge, but the line can get a little long. Arrive early so that can easily and quickly check in your thing.
Hang on to your entry ticket - you will need it to enter the restroom!
You can take your camera inside the gallery (just not a camera bag). Photography is allowed; however, it is advised not to use flash as it may adversely impact the artwork.
Even if you are not checking baggage, it's a good idea to arrive 30-45 mins prior to your time slot. This will give you enough time to check your baggage, get an audio guide, use the restroom etc.
There is a small gift shop on the premises of the gallery where you can buy souvenirs. The shop closes at 7:00 PM, when the last tour ends, so in case you visit during the last slot, shop prior to your start time rather than at the end.
Borghese Gallery: Practical Information
---
Galleria Borghese Opening Hours
Open Tuesday – Sunday
9 AM - 12:45 AM
Time slots are : 9 to 11 am, 11 am to 1 pm, 1 to 3 pm, 3 to 5 pm and 5 to 7 pm.
The gallery is closed on Monday.
Prices
Free entry for anyone under 18 years of age.
Roma Pass gives free access to Borghese Gallery
Reserve tickets in advance.
DIRECTIONS
Location: Piazzale Scipione Borghese, 5, 00197 Roma RM, Italy Directions
Transport
Bus: Take bus 116 and get off at Galleria Borghese or take bus 910 (from Termini Station) and get off at Pinciana/Museo Borghese.
Metro: Closest stop is Spagna; however, be prepared for a bit of an uphill walk.

For bus tables and public transport maps, click here.
Borghese Gallery Fast Facts
---
The Borghese Gallery boasts an impressive collection of Caravaggio paintings; in fact, it has 6 Caravaggio works - the highest number housed in any one location in the entire world.
The Villa Borghese is one of the world's richest art collections in terms of sculptures and paintings. The building itself is considered to be an architectural masterpiece.
Sciopione Borghese started the Borghese collection and acquired the masterpieces through the immense wealth and influence bestowed upon him as the cardinal nephew. It is rumored that many of the masterpieces were forcefully taken from artists and churches.
In 1807, 344 antiquities of the Borghese collection were sold by Camillo Borghese to his brother-in-law, Napolean Bonaparte, under immense pressure and financial difficulties. The entire collection can now be seen at The Lourve, in Paris.
The Sleeping Hermaphroditus is one of Bernini's most acclaimed pieces; it even had a room to itself in the Villa Borghese. However, it was also a part of the duress sale in 1807.
The beautiful manicured Villa Borghese Gardens have been the location of Hollywood movies like "Eat Pray Love" and the Woody Allen movie, "To Rome with Love".
The extensive Villa Borghese gardens also have the Bioparco Di Roma and the Zoo, which is home to 1,114 animals from 222 species. The zoo is spread over 42 acres and has no cages but instead ditches and pits with open spaces.
The Villa Borghese also has a unique invention - a hydrochronometer, which is like a water clock, invented by Gian Battista Embriaco. It was built in 1873 and still functions!
Using a City Pass can be highly advantageous, and can save you quite a bit of money on Borghese Gallery tickets, while also providing you with Skip the line access.
Please note that children under 12 must be accompanied by an adult.
Reviews
---
Do not miss this. The Bernini sculptures are beyond description. Absolutely amazing experience. But you have to reserve a ticket several days in advance - it is extremely popular. Worth every cent - we just got the audio devices from the Gallery and did not have a tour and that seemed to work out fine. A tour might be nice, too. But - you only get 2 hours and then they kick you out, unfortunately. You could easily stay all day. From now through early 2018 I believe they are having a special Bernini sculpture exhibit which I am sure is fantastic.
Kiwefe, TripAdvisor, November 2017
Book ahead!! We were told by friends to book tickets ahead of time and we're glad we did! They are very precise about your entering time and your timed ticket, so don't be late. They also make you check your bags. It was a stunning gallery and a "don't miss" if you are going to Rome. We got the audio headset and gave ourselves a tour. Afterward we hopped on the tram (3 euros) and rode around the gardens, which unfortunately were not in bloom, to get a better view of the entire estate and it was worth the price.
LovesToTravel27, TripAdvisor, November 2017
Read what others have to say about the Borghese Gallery on TripAdvisor.
Know More About Rome Attraction Tickets
Read more about popular rome attractions and how to buy discounted tickets.
Top Experiences in Rome