Bollywood Park Dubai is the world's only theme park of its kind! Based on the booming Indian film industry based in Mumbai, the park showcases the wonderful spirit behind Bollywood, and the stars who make it come alive. From multi-sensory 4D theatre adventures - think flying through the sky with Krrish, or plunging into the thrilling virtual world from Ra. ONE - to epic Bollywood performances that will transport you back through the 60's, 70's and 80's, then all the way to today's hottest hits, Bollywood Parks Dubai is a one-of-a-kind experience.
Bollywood Park in a Nutshell
Situated in the middle of Dubai Parks and Resorts, the park is divided into five zones based on Bollywood's biggest hits. Experience the colourful streets of Mumbai and join mafia boss Don on his epic chase via an immersive, thrilling 3D tunnel ride. Visit the majestic, rural Indian village modelled after the hit film "Lagaan" and embark on a series of adventurous rides and attractions. Stroll through Bollywood Boulevard, home to the Rock On!! themed restaurant. Marvel at the Rajmahal Theatre, the heart and soul Bollywood Parks Dubai, and get a behind-the-scenes glimpse into Bollywood production at the Film Studios. It's every Bollywood lover's dream come true.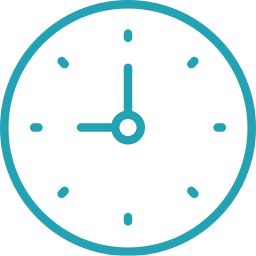 Hours
4:00 PM to 12:00 AM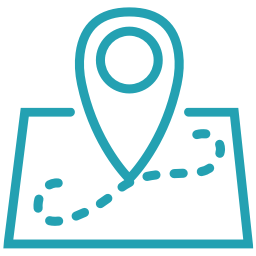 Address
Dubai Parks and Resort, Sheikh Zayed Road, Opposite Palm Jebel Ali, Dubai, UAE
Get Directions
Tickets to Bollywood Parks
Bollywood Park Regular Admission Tickets✪
Price - AED 155
Bollywood Park Tickets with Transfers
Price - AED 252
Quick Jumplinks to Navigate the Guide
---
Insider Tips
---
Try and arrive to the park before sunset. The park looks amazing at dusk!
If possible, visit the park on a weekday. It's far less crowded than the weekends!
Buy a combo ticket to enjoy the best savings.
Get your tickets ahead of time to avoid long lines.
Take snack breaks, especially for kids, and make sure everyone in your group stays hydrated.
Check the weather before you go.
Make sure your phone and/or camera are adequately charged before entering the park.
---
Available Facilities
---
---
Bollywood Park Dubai Tickets
---
Bollywood Park Dubai tickets can be purchased directly through the park's website or in person at the entrance of the park. For those looking to save some money, you can purchase discounted tickets via Headout, a trusted online marketplace for purchasing discount tickets to Dubai's top attractions. Headout offers Bollywood Parks Dubai tickets at 20% off the regular price. In addition, you'll receive 5% cashback that you can use toward any other purchase on Headout.
Q-Fast
---
The Q-Fast can be purchased in addition to a regular park admission ticket to reduce waiting times and pass up long queues for the park's rides and attractions. The Unlimited Bollywood Parks Q-Fast Pass is available at 150 AED.
Annual Pass
---
Price - AED 755 / $205.55
Perks:
10% off all restaurants and retail shops at Bollywood Park Dubai
10% off general admission tickets to all theme parks within Dubai Parks and Resorts
10% off all shows within the parks
Access to special seasonal offers
Learn more more about the Bollywood Parks Dubai Annual pass.
---
Combo Ticket Packages
---
Bollywood Parks Dubai is just one of the four theme parks located at Dubai Parks and Resorts. Other parks include: MotionGate Dubai, LEGOLAND Dubai and LEGOLAND Waterpark Dubai. Maximize your experience with a one-day, two-day or seven-day hopper pass. Choose between a 2-park hopper pass, or an all 4-park combo pass.
1 Day Hopper Pass
---
Adult: AED 395 / $107.54
Child: AED 352/ $95.83
Adult: AED 319 / $86.85
Child: AED 284 / $77.32
2 Day Hopper Pass
---
Adult: AED 495 / $134.77
Child: AED 435 / $118.43
Adult: AED 402 / $109.45
Child: AED 353 / $96.11
7 Day Hopper Pass
---
Adult: AED 595 / $161.99
Child: AED 522 / $142.12
Adult: AED 481 / $130.96
Child: AED 422 / $114.89
Choosing the right combo package
---
MotionGate Dubai
The largest theme park in UAE, Motiongate is a Hollywood-inspired park with 27 rides based off of three of the largest and most successful motion picture studios: Lionsgate, Sony Pictures and Dreamworks. Wander through Smurf's Village, fly through the sky with Toothless, hang out with Kung Fu Panda and much, much more.
LEGOLAND Dubai
At LEGOLAND Dubai, let your imagination run wild! Build and race lego cars, save a burning building in Lego City, conquer the exhilarating Dragon coaster, build your own lego city at the ten-metre play table and tour the Lego factory to watch how legos are made.
LEGOLAND Waterpark Dubai
From building your very own Lego raft to venturing off on a splash safari, the park boasts over 20 water slides and attractions. It's also the only water park in the UAE designed especially for families with children ages 2-12.
---
Bollywood Park Dubai Zones and Attractions
---
Bollywood Park Dubai is divided into 5 zones: Bollywood Boulevard, Mumbai Chowk, Rustic Ravine, Royal Plaza and Bollywood Film Studios. Each zone has it's own theme, attractions, rides and dining options. Modeled after Bollywood's biggest hits, each zone offers a unique experience.
Bollywood Boulevard
Vibrant colours, live entertainment, fun cafes and more - this boulevard is full of Bollywood spirit. Head to Crossroads stage and travel back to the 60's, 70's and 80's with amazing Bollywood performances. Through music and dance numbers that highlight these legendary decades, it's a true glimpse into India's fabulous entertainment past.
Mumbai Chowk
Dubai's very own Mumbai, explore the city's famous streets and get a taste of the Indian city that sparked India's thriving film industry. Join mafia boss Don on an epic chase in this immersive and thrilling 3D tunnel ride, Don - The Chase Begins. After you've tired yourself out, catch an amazing show atop the Mumbai Express and get a first hand experience of the songs that romanticized Indian trains.
Royal Plaza
Feel like royalty as you roam around this grand plaza. Head to the beautiful landmark, also known as Bollywood Park Dubai's heart and soul, Rajmahal Theatre. Catch a variety of classic Bollywood shows here, including the region's first Broadway style Bollywood musical, Jaan-e-Jigar. Want to take your Bollywood experience to the next level? A variety of high energy performances regularly take place at Stars on Steps. Watch as magnificent backdrops appear on the huge LED screens behind the dancers.
Rustic Ravine
Transport yourself to the magical world of rural India and dive into the zone's adventurous attractions based on the hit film, "Lagaan". Join Bhuvan for an epic cricket match against the British Raj at Lagaan -Thrill of Victory, a motion simulator ride. Ride a mini Ferris wheel, hop on a themed carousel, and arm yourself with sound injected infrared guns and hunt for Gabbar Singh. Last, but certainly not least, catch the Dabangg Stunt Spectacular show and watch Officer Chulbul Pandey in a thrilling race against time as he fights to rescue his damsel Rajo and her friends.
Bollywood Film Studios
Now is your chance to bump into your favorite Bollywood stars! Multi-sensory 4D theatre adventures will take you flying through the sky with Krrish on the Hero's Flight, and on a thrilling plunge into the virtual world of Ra.ONE. After you've returned to the real world, head to Rangmanch for traditional Banjara (gypsy) style dances and Nautanki (folk style performers). And, of course, a trip to Bollywood Film Studios would not be complete without a behind-the-scenes glimpse into Bollywood movie production.
---
Jaan-e-Jigar
The region's first Broadway-style Bollywood musical, "Jaan-e-Jigar" is an action-packed two-hour spectacular. In a classic tale of good vs evil, the musical takes you deep into the royal town of Ishqabad. Follow brothers Jaan and Jigar in this fantasy filled tale of magic, suspense and drama, beautifully brought to life with music and dance. It's a colourful feast for the eyes!
Tickets start at AED 95 and include 1 free hour at Bollywood Park Dubai.
Get more information on Jaan-e-Jigar.
---
Bollywood Park Reviews
---
Great Place to visit.If you love loud music and colourful places it's the right place for you.it was a day well spent .There are loads of interactive amusements featuring Indian movies of all times.Many of the rides are 3d or 4d and kid's would surely enjoy them.I would recommend the Krrish ride .The restaurants are constructed beautifully (there are restaurants even inside still trains).Many offers are available on different sites.Prefer to go on weekdays as there will be less crowd.It's like a whole journey through the Indian cinema.
Ayushi, TripAdvisor, May 2017
Bollywood park, is a heaven for Bollywood lovers, Its an experience that will touch the heart of every Bollywood fans of all ages, Kids will love it for the amazing 3D & 4D themed ride as well as the fact that all information and instructions are given in English.
Adults of all ages will feel lost in the world of Bollywood. From street shows to dances and tutorials from the train roof stage, from the amazing village sets to the wonderful Rajmahal, from the good old reminders of movies of all times to the current happening songs and dances, Bollywood park has all the Magic to make it a wonderful experience.
Shamina L., TripAdvisor, May 2017
We visited this park this month and as non Indians we did not know with the genre but after visiting this park twice we are not only know the genre but we are fans.
We saw many shows on the stages throughout the park. Even the main show in the Rajmahal theatre has a preview in the mainstreet.
We loved the rides, Don, Krrish, Ra-one, Lagaan, Sholay and Dabangg. All were great.
Anyone visiting Dubai, I highly recommend to visit this park.
Vincent, TripAdvisor, May 2017
---
Restaurants at Bollywood Park
---
From Mughlai delicacies to a Rock On!! themed restaurant with live music, Bollywood park offers a wide variety of dining options. Take your pick between sit-down restaurants, fast-food joints, or relaxing cafes.
---
Souvenir Shops
---
6. Desi Emporium with Maharani Sweets
---
Getting to Bollywood Park Dubai
---
Bollywood Park Dubai is located within the Dubai Parks and Resorts in Dubai on Sheikh Zayed Road, opposite Palm Jebel Ali.
By car
It's a relatively easy ride to Bollywood Park Dubai. From downtown Dubai, the trip is around 40 minutes. Head south of Sheikh Zayed Road. Drive past Dubai Marina and Jebel Ali and you will see Dubai Parks and Resorts on the left.

Via public transport
Take the red metro line south all the way to the last station, Jebel Ali. From there, you will have to take a taxi the rest of the way - which should only take you about 15 minutes.

From Dubai International Airport
Head south on E11, also known as Sheikh Zayed Road, towards Abu Dhabi. It's just a straight shot from there, past Dubai Marina and Jebel Ali. You will see Dubai Parks and Resorts on your left. The trip takes around 45 minutes with low traffic, or close to an hour if there is heavy traffic.

From Al Maktoum International Airport
Bollywood Park is only 20 minutes away from this Al Maktoum. Take the Sheikh Mohammed Bin Zayed Road south and turn right towards E11. Take another right, towards Dubai. Dubai Parks and Resorts will appear almost immediately on the right side of the road.
Parking
Parking passes are available for purchase upon entering the park. Your pass is good for the whole day, across all Dubai Parks and Resorts.

General parking fees are AED 20 for the entire day. Preferred parking is AED 80, covered parking is AED 100 and valet parking is AED 150. Annual pass holders get complimentary parking. After 6:30pm, all general parking is free.

There are designated parking spots available for guests with disabilities. A valid parking permit is required.
---
Hotels Near Bollywood Park
---
---
Dress Code
---
There is no set dress code for Bollywood Dubai Parks. However, the following suggestions are recommended:
Wear comfortable shoes; you'll be walking all day.
Check the weather and dress accordingly.
For men, shorts and t-shirt are recommended.
For women, light trousers or shorts and a top are suggested.
---