Planning a West End date? Our collection of best West End shows includes the top shows across different categories such classics, kid-friendly shows, plays, musicals, and more. Get the best seats for each of these shows by planning your West End trip well in advance! Even if you're a resident Londoner, this round-up provides you an updated list of the best West End shows 2019.
AUGUST
SEPTEMBER
OCTOBER
All Shows
Musicals
If you're looking for something lively - something to tap your feet to, you need to check out musicals at West End. With some incredible music, dance, and plotlines, these musicals are sure to blow your mind!
Budget Shows
A West End experience with your loved ones need not be an expensive affairs that leaves you calculating your expenses. There are a ton of West End shows that you can watch with tickets priced under £30. Check out this list of the best budget West End London shows.
New Arrivals
Every season brings with a whole roster of West End experiences - some that entertain us fleetingly while some that go on to become classics. Watch these shows as the season starts.
Kids Friendly Shows
If you're travelling with children, fret not! There are plenty of family-friendly shows in West End for you to catch. While West End has quite a few shows that are catered to adult audiences, these shows are perfect for the entire family to watch together.
Critically Acclaimed Shows
When a West End critic says they love a show, you know it's gotta be good. If you're looking to watch the absolute best of West End, look no further. Here's our list of critically acclaimed shows you just can't miss at West End.
Plays
Not in the mood for song and dance? We have an alternative that might just make you happy. With plays spanning genres like drama, comedy, and fantasy, you can experience theatre like it was meant to be enjoyed. Pure, unadulterated, and without any frills.
Comedies
West End isn't just drama and musicals - it's got some absolutely hilarious comedies! So if you're looking for an evening of fun and laughter, look no further! Here are some incredible comedies that will leave you in splits!
Christmas
Christmas in London is one of the most wonderful experiences. If you're in London, then celebrate the holidays with these spectacular Christmas shows on West End. From festive musicals to Christmas pantomimes, there are plenty of shows to see this winter in London.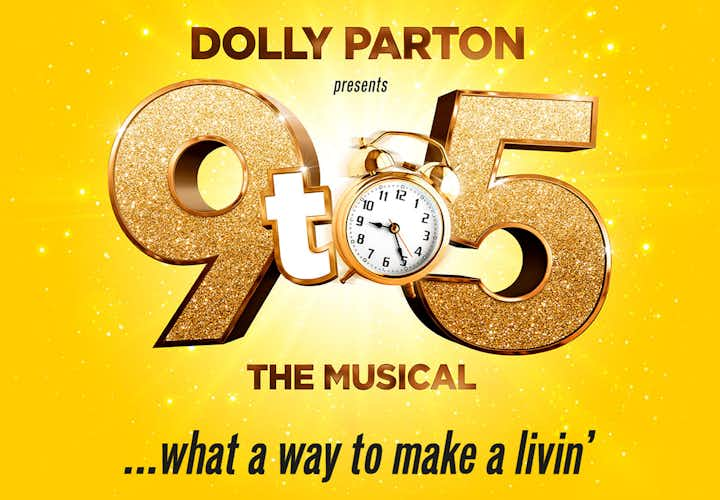 9 to 5 Musical
Three workers, Violet, Doralee, and Judy suffer under a difficult boss Franklin Hart Jnr. While dancing to the tunes of Tony Awards-nominated score, by Dolly Parton including "Always a Woman", "9 to 5", "Around Here", among others; the trio share a unique camaraderie that ensues into a story of friendship, gossip, and revenge. Based on the 1980 film of the same name, the musical has earned a multitude of accolades in its various adaptations. The 2009 adaptation grabbed 15 Drama Desk Award nominations and four Tony Awards nominations. The latest one stars Louise Redknapp, Natalie McQueen, Amber Davies, and Brian Conley.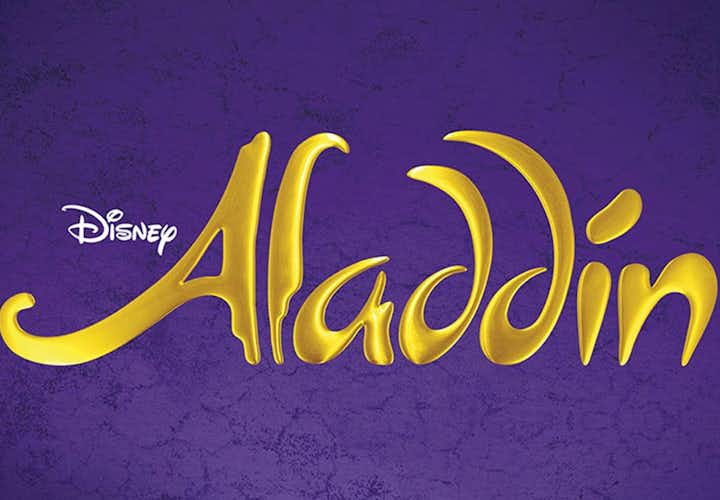 Aladdin
Duration:
2 hours 30 minutes
Who doesn't love the iconic "A Whole New World", set to Aladdin whisking Jasmine away on his magic carpet for a ride around the world. Imagine this recreated live on stage, with an actual hovering carpet and actors belting out the movie's beloved songs! This and many other magical moments make Aladdin the perfect show for kids and adults alike.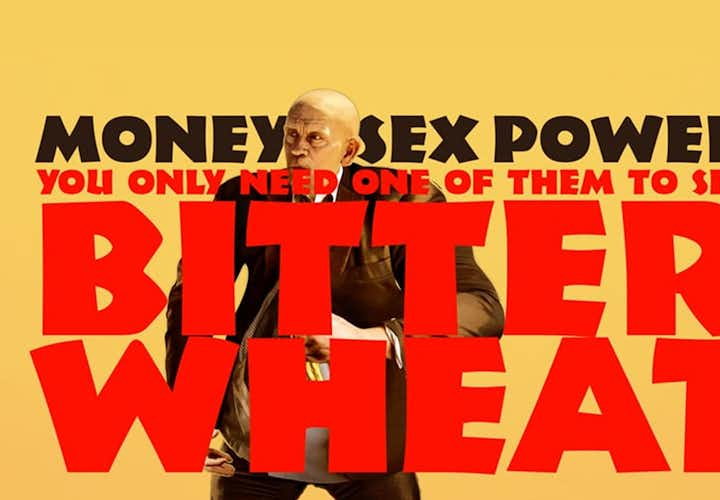 Bitter Wheat
Duration:
2 hours 20 mins
David Mamet brings to West End a searing play about the sexual harassment scandal that rocked Hollywood and spearheaded the #MeToo movement in 2018. The play follows the story of Barney Fein, who is fashioned in the character of producer Harvey Weinstein, and the grim reality of abuse in Hollywood. John Malkovich plays the lead role and is supported by Doon Mackichan and Ionna Kimbrook. Watch Bitter Wheat to see how power, sex, abuse, and money are deeply intertwined in this industry.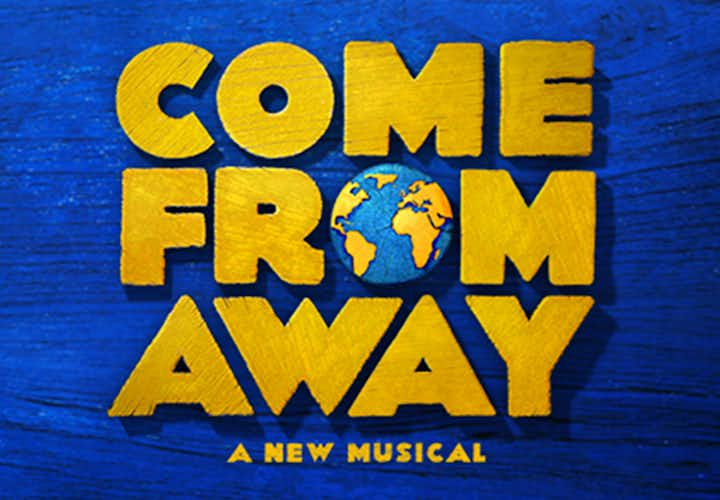 Come From Away
Duration:
1 hour and 40 minutes
Following the 9/11 attacks on America, when the world was still recuperating from its aftermath, a small Canadian town Gander had to host around 7000 travellers from the 38 flights grounded on the airstrip of the Newfoundland. The true story of the town's awe-inspiring hospitality has been penned by Irene Sankoff and David Hein and directed by Christopher Ashley. In its current successful run at the Gerald Schoenfeld Theatre, the show has raked 7 Tony Award nominations, including a win for Best Direction and also won three Drama Desk Awards. The planes arrive in London at the Phoenix Theatre from 30th January 2019.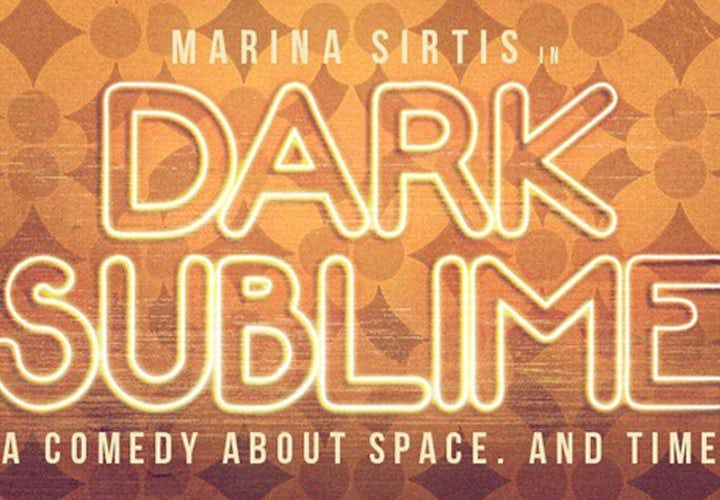 Dark Sublime
Starring Marina Sirtis (of 'Star Trek' fame), Dark Sublime has been written for the West End stage by Michael Dennis. The show tells the story of how Oli meets her idol Marianne, an actress from a sci-fi show from the past, and her realization of having to do more in her life than be just remembered for her character from the show. As they both get to know each other more, they come to the conclusion that they have a lot of commonalities. Watch the show to know more!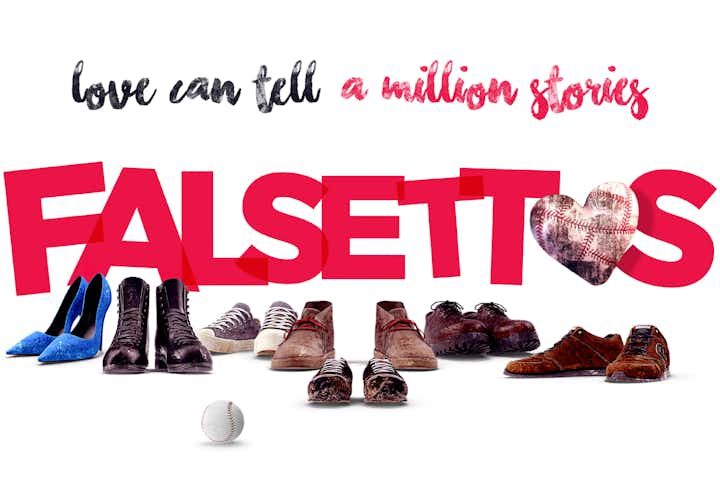 Falsettos
Falsettos, in its West End edition, reimagines everything that made the 1992 Broadway musical an instant classic. The show is presented as a series of skilfully written songs, with no real connecting dialogues. Based on the book by William Finn and James Lapine, Falsettos features several songs such as 'What More Can I Say?' and 'Our Pain' that have gone on to become cult classics.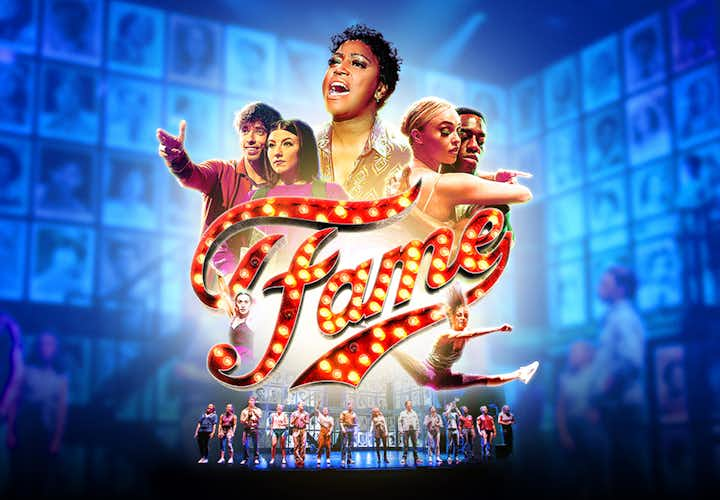 Fame
Based on the 1980 movie of the same name, Fame tells the story of a few high-school students who pursue Performance Arts, and the changes brought about in the course of their lives owing to their passion for the stage. The shows sheds light on the issues of prejudice, identity, sexuality, pride, and substance abuse faced by teenagers in their early years. Fame boasts some of the most enticing and splendidly produced musical numbers you'll see in a theatrical production on West End.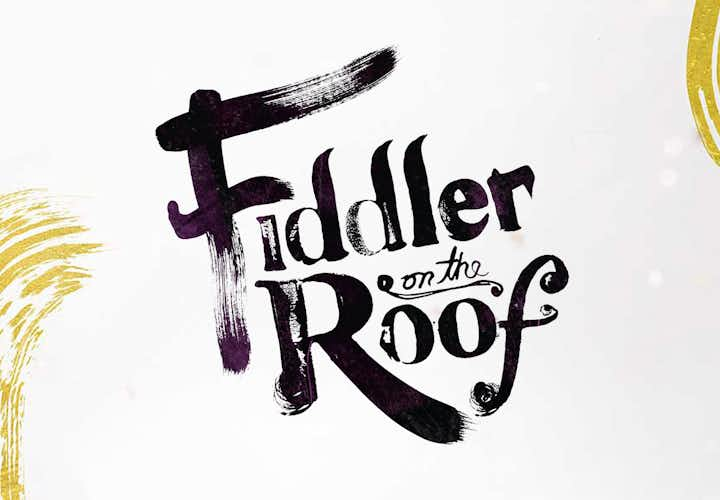 Fiddler On The Roof
Musical
New Arrivals
Budget
Duration:
2 hours, 50 minutes
Olivier Award-winning director Trevor Nunn brings the acclaimed musical to life on the West End stage. Watch the story of Tevye, the farmer and all the interesting things that the community he lives in is upto, on the verge of the Russian revolution. The show also features the efforts of Tony Award-winning choreographer Jerome Robbins set against the iconic tunes of the original.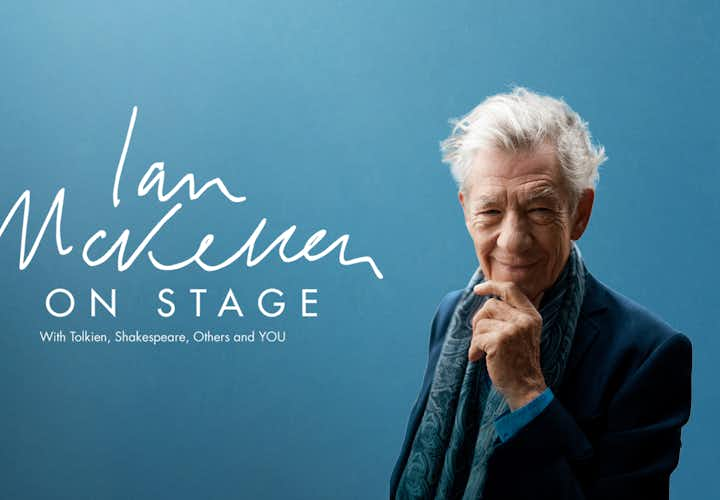 Ian McKellen On Stage
Learn what makes Ian McKellen one of the greats of theatre and cinema by attending Ian McKellen On Stage. Watch him reenact some of this famous roles (such as Gandalf and Henry V), mouth some of his iconic lines, be a part of interactive Q & A sessions, and much more as part of the show. The show is a vivid reflection of McKellen's gentle, friendly, and approachable personality and only adds on to his already studded legacy.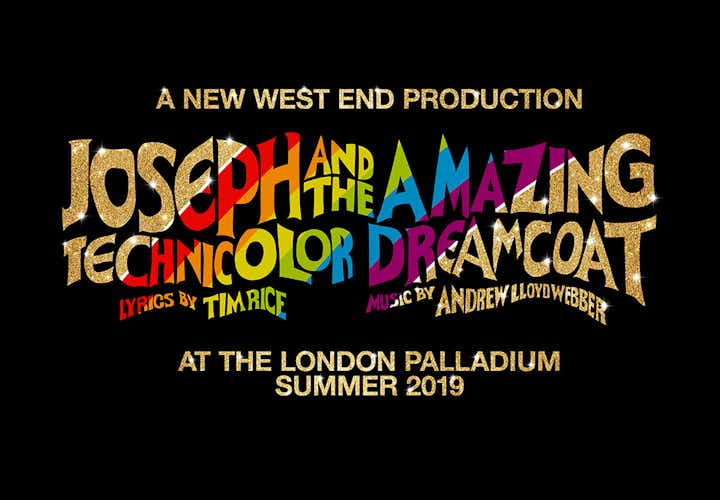 Joseph
Duration:
2 hours, 20 minutes.
A mind-blowing collaboration between Andrew Lloyd Webber and Tim Rice, Joseph the musical has now been adapted for the London Palladium in West End. A showcase of vibrant colours, uplifting music, and remarkable sound design, Joseph promises to be a total entertainer. The story revolves around the biblical character Joseph in Genesis and his unique ability to interpret dreams. This gets him the attention of Pharaoh and what follows must be witnessed on stage.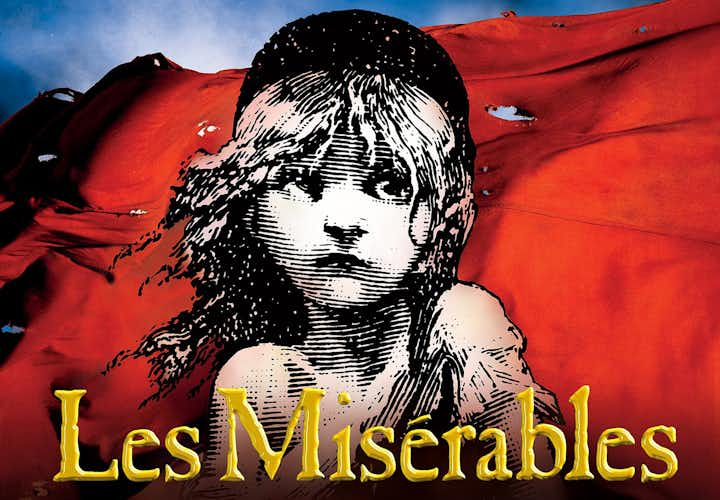 Les Misérables
Duration:
2 hours and 30 minutes
One of the best London theatre experiences, Les Misérables, a legendary production by Cameron Mackintosh is set against the backdrop of 19th-century France. It tells a captivating story of shattered dreams, unreciprocated love, dire passion, sacrifice and fulfilment. It is a timeless tribute to the survival of the human spirit.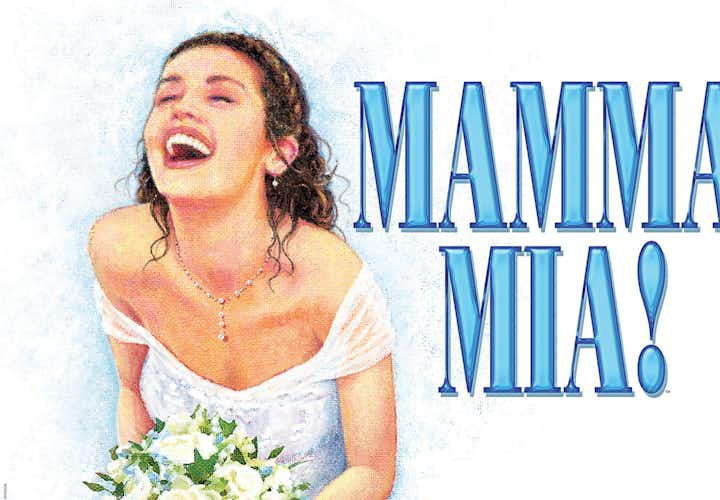 Mamma Mia
Duration:
2 hours 35 minutes
All aboard the feel-good train! Take a sunny trip down the memory lane with Mamma Mia, that retells the beloved story of love, friendship and identity with its spectacular sets and score. Croon to your favourite ABBA songs with Sophie and the others, and embark on an irresistible comedy set on a charming Greek island.
Matilda
Duration:
2 hours 40 minutes
Take a trip down the memory lane with Roald Dahl's much-loved Matilda, a charming young girl with psychokinetic powers and a bucketful of wit. Unloved by her parents, but praised by her school teacher, Matilda's heartwarming tale sparks magic and cheer onto the stage in this brand new musical version.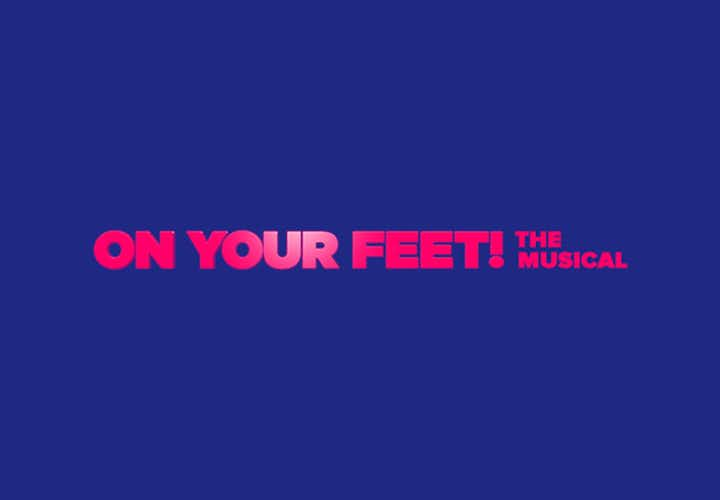 On Your Feet
Musical
Kid-Friendly
Budget
New Arrival
The story of the Latin American musical duo Emilio and Gloria Estefan, directed masterfully by Tony Award-winner Jerry Mitchell, makes its way to West End in June 2019 after successful runs in Chicago and Broadway. Get a firsthand look into the struggles that the Emilia had to go through during the time they made a move to Miami. Emilio, a popula singer at the time, tracks down Gloria and collaborates with her for work. This is an engaging musical that needs to be on your list!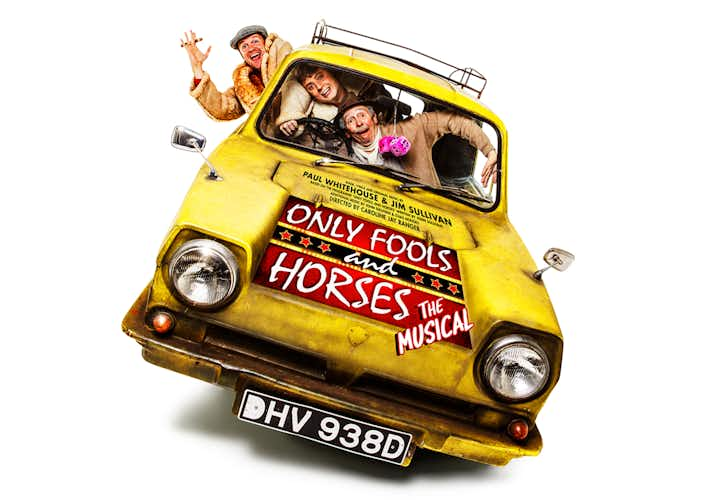 Only Fools and Horses
Bringing the classic British sitcom of the same name to life on stage, Paul Whitehouse puts together a laughter riot at Theatre Royal Haymarket in West End. The musical starring Paul Whitehouse, Tom Bennett, and Ryan Hutton will also bring back some beloved characters such as Boycie, Trigger, Marlene, and Denzil in this delightful festive entertainer.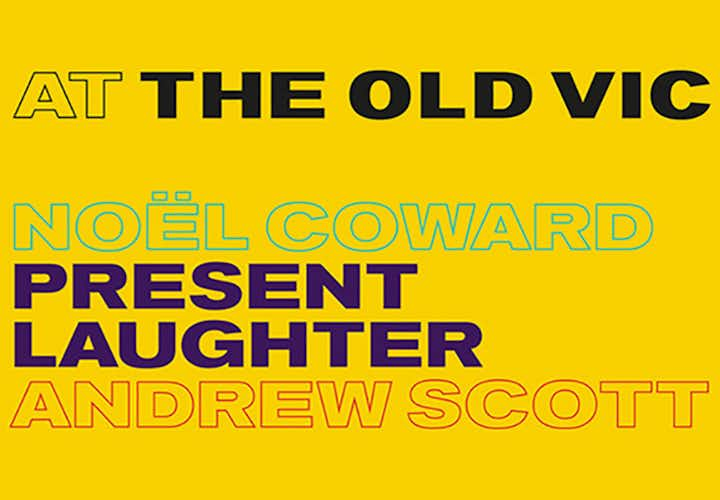 Present Laughter
Fame does not come alone; it comes with a baggage of adulation, scrutiny, and loneliness. Present Laughter is one of the best plays written by Noel Coward and is known to be inspired by his own life. The play follows the story of actor Garry Essendine who entertains a roulette of women ready to sleep with him and has a band of loyalists who keep a lookout for him including his ex-wife! Watch Andrew Scott and Kitty Archer in this hilarious comedy directed by Matthew Warchus.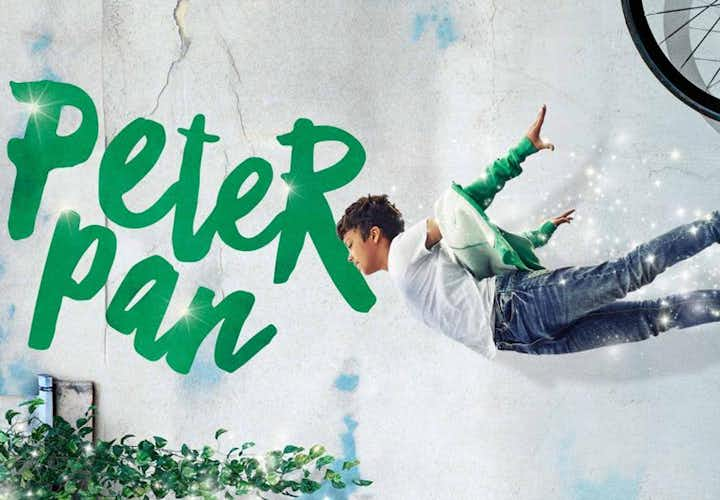 Peter Pan
Duration:
2 hours 35 minutes
We've all heard the story of Peter Pan growing up. Sally Cookson looks to bring the Peter Pan experience to the West End stage with the assistance of The National Theatre. The female Captain Hook has taken audiences and critics by storm and was hailed as a revolutionary move. Catch the excellent reimagining of JM Barrie's classic tale at the Troubadour White City Theatre this season.
Six The Musical
Musical
New Arrivals
Budget
Duration:
1 hour, 10 minutes
The six wives of King Henry VIII are back to reclaim their place in history in the epic musical 'Six, Divorced and Beheaded.' Only this time, they are dressed in Tudor-style punk skirts and come with a diva attitude! The six form a girl band and narrate their stories of the King and how life dealt an unfair hand. With solo songs and group numbers, the girls tell more than the nursery rhyme demands of them, of how they were Divorced, Beheaded, Died, Divorced, Beheaded, and Survived. Watch this entertaining and feminist take on history only at Six the Musical.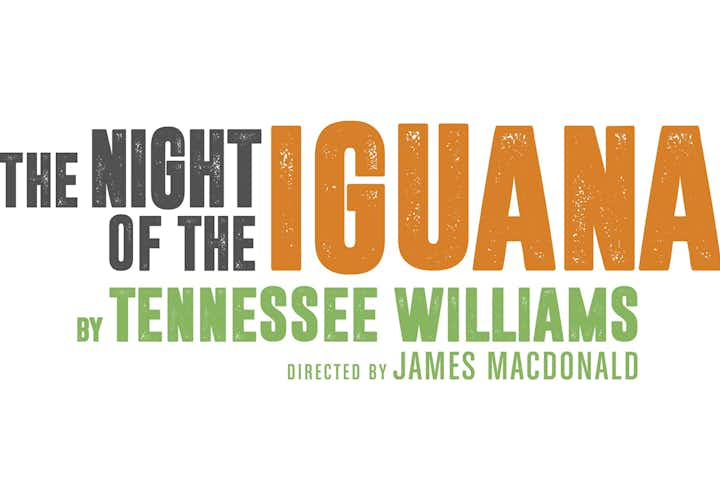 The Night of the Iguana
The sultry weather of a remote Mexican town is about to get hotter as travelers come seeking shelter to the hotel run by seductive hostess Maxine. The traveling group is led by a disgraced priest Lawrence Shannon and includes a traveling artist Hannah. Watch the events of the night unfold in this famous play written by Tennessee William. The play is directed by James Macdonald and stars Clive Owen, Lia Williams, Anna Gunn, and Julian Glover in leading roles.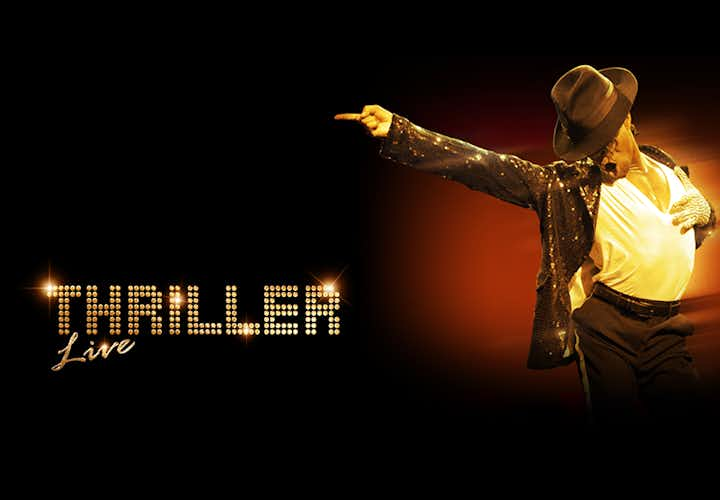 Thriller Live
Duration:
2 hours and 20 minutes
A tribute like never before — Thriller Live is a medley of celebration featuring some of the greatest hits by the King of Pop Michael Jackson himself. Find your fond memories from the 80's resurface as the cast comprising of 40 members pulls of mind-blowing choreography and brilliant vocals.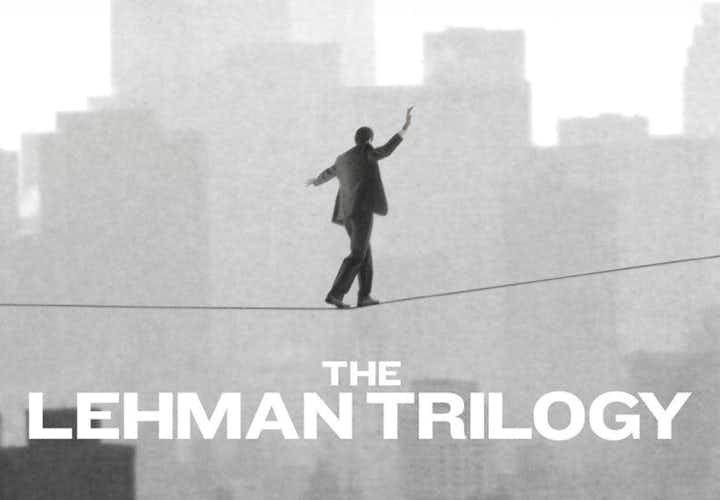 The Lehman Trilogy
With the history of Western capitalism being the central theme, The Lehman Trilogy explores the lives of a family and their business, the Lehman Brothers, which changed the world. The play follows a three-act structure that condenses 150+ years of history into three hours. Starting in 1844, with a young Bavarian man and his two brothers, dreaming of a new life in America, the story unfolds 163 years later with the downfall of the company the brothers established, giving way to one of the largest financial crisis in history.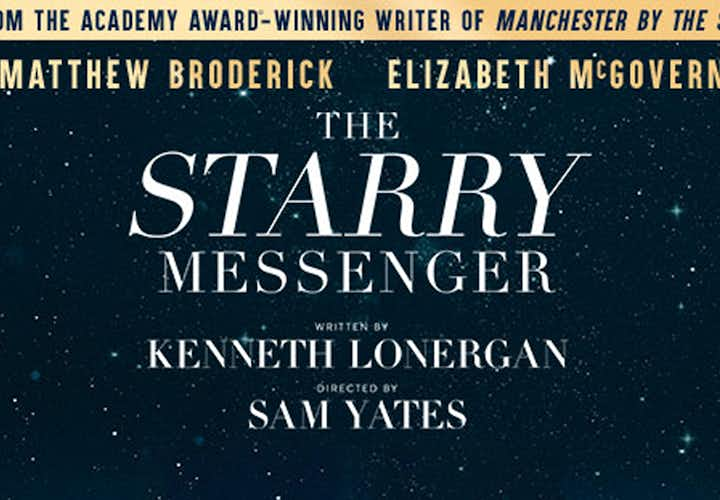 The Starry Messenger
Kenneth Lonergan, known for his works 'Machester by the Sea' and 'You Can Count On Me', brings his storytelling magic to the stage in 'The Starry Messenger.' The play is about a middle-aged man Mark Williams, an astronomer, who tired of his routine life and marriage, decides to spice it up with a younger woman. Watch Matthew Broderick and Elizabeth McGovern in The Starry Messenger for an evening of great acting and storytelling!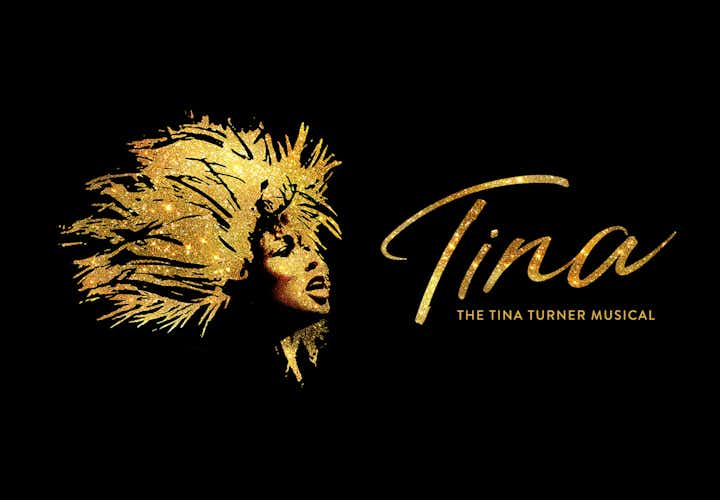 Tina: The Tina Turner Musical
Tracing back to her humble roots in Nutbrush, Tina — The Tina Turner Musical is an awe-inspiring story of her transformation into the global Queen of Rock 'n' Roll. The brand new musical will give you glimpses of the woman who rewrote rules and defied bounds of age, gender and race. Featuring her all-time hits, the musical is everything you've ever dreamed of as a Tina Turner fan!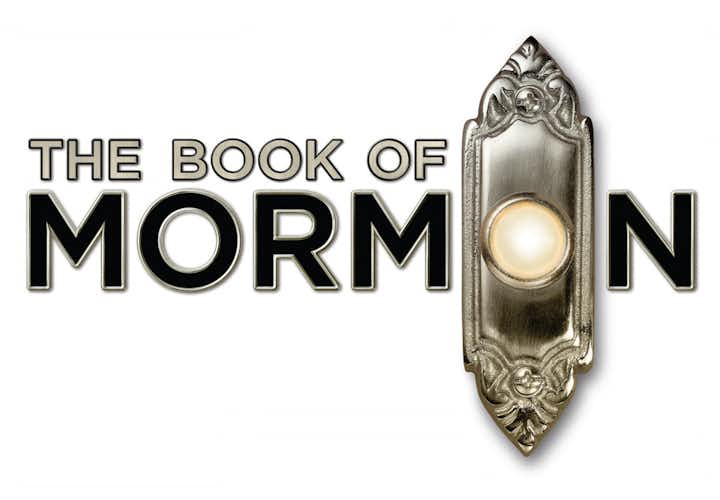 The Book of Mormon
Musical
Comedy
Critics' Pick
Duration:
2 hours and 30 minutes
Winner of four 2014 Olivier Awards including Best New Musical, The Book of Mormon is a musical comedy. It follows two Mormon missionaries who attempt to share their scriptures with people of a remote Ugandan village. Mocking various Mormon beliefs and practices from Biblical Egypt to eighteenth-century America, the hilarious script, lyrics, choreography, and music make it the one of the funniest West End musicals.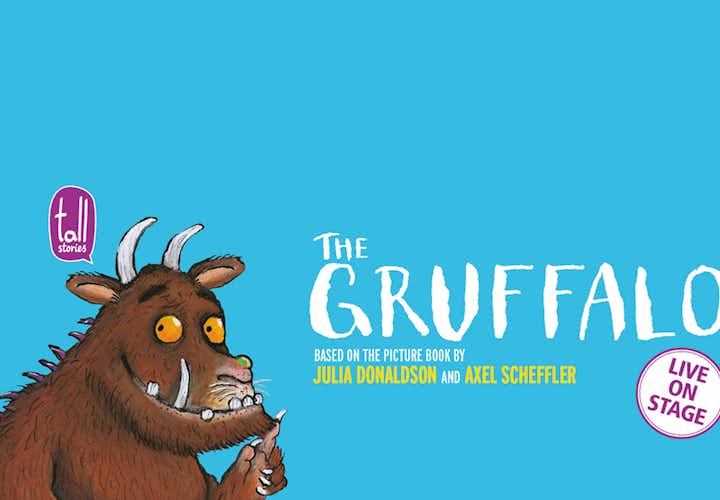 The Gruffalo
Musical
New Arrivals
Budget
Show the kids more than just the pictures of the Gruffalo in the picture book by Julia Donaldson and Alex Scheffler! Take them on an outing to West End at the Lyric Theatre to meet the tiny mouse, the cunning fox, eccentric old owl, and the high-spirited snake, and maybe the Gruffalo? But is the Gruffalo for real? Find out in this fun and entertaining musical suitable for kids of all ages. Deemed the perfect summer holiday treat, the Gruffalo has been the most popular musical for young children and for introducing them to the joy of live theatre.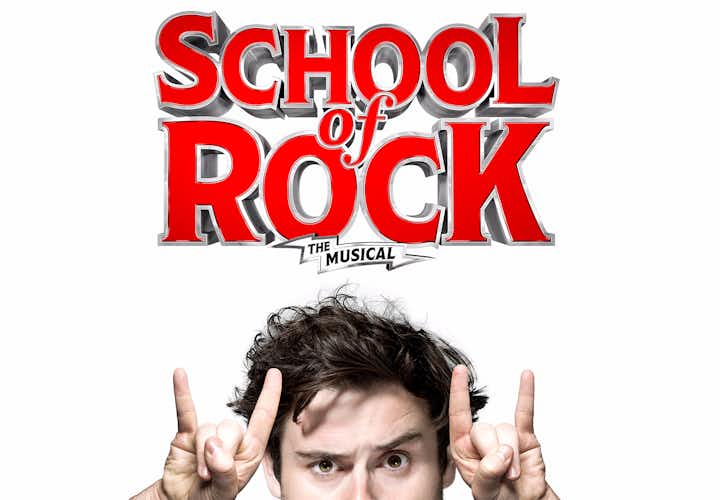 School of Rock
Duration:
2 hours and 30 minutes
Based on the all-time-favourite flick titled 'School of Rock', the musical features Dewey Finn, who poses as a substitute teacher in a prestigious prep school. During his course, he discovers his students' talents and builds them up to participate in the Battle of the Bands, meanwhile tackling hilarious turn of events coming his way.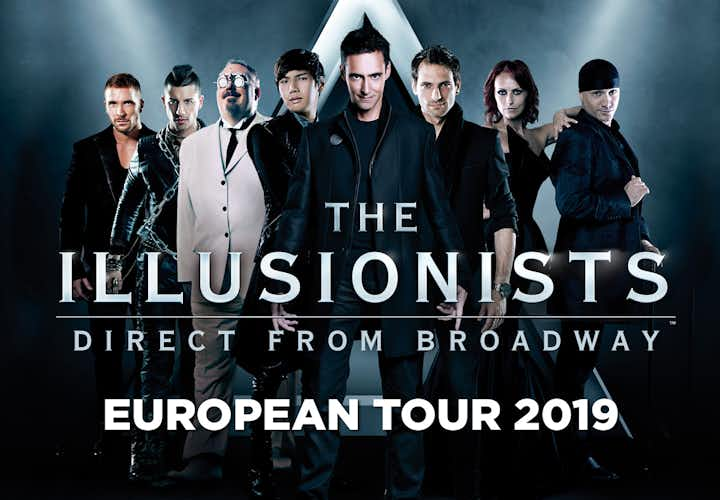 The Illusionists
Magic Show
New Arrivals
Budget
Duration:
2 hours 10 mins
The Illusionists: Direct from Broadway are back to West End at the Shaftesbury Theatre to dazzle you with their unique brand of magic and illusions. Driving you to the edge of your seat, they will perform outrageous and never-before-seen acts on stage. The limited run for eight weeks from 6th July 2019 will have performances by - James More - The Showman, Enzo Weyne - The Unforgettable, Yu Ho-Jin - The Manipulator, Adam Trent - The Futurist, Chris Cox - The Mentalist, Paul Dabek - The Trickster and Jonathan Goodwin - The Daredevil.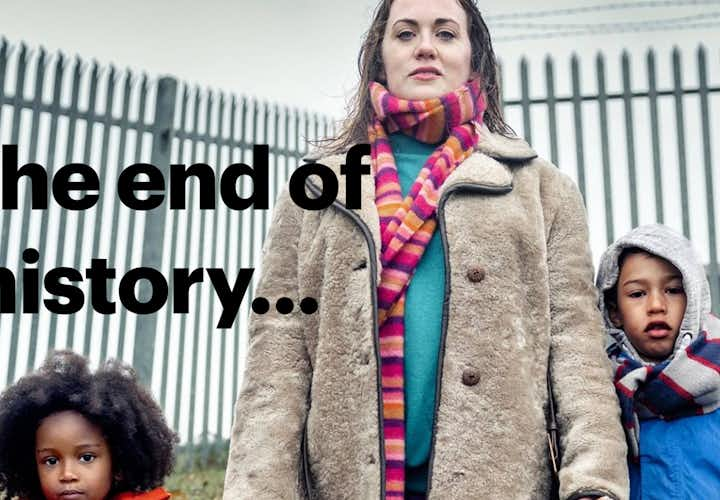 The End of History
Joy, sadness, fear, anger, trust, surprise - one is bound to experience the entire gamut of feelings at a family reunion. The End of History is the story of Sal and her husband David who are gearing up to host their children for a family reunion lunch. Their eldest son Carl is bringing his girlfriend home for the first time, while middle daughter Polly is back from Cambridge and their youngest Tom will hopefully make it in time from detention! It is written by Jack Thorne and directed by John Tiffany, who have created magic in their previous outings 'Harry Potter and the Cursed Child' and 'Let the Right One In.'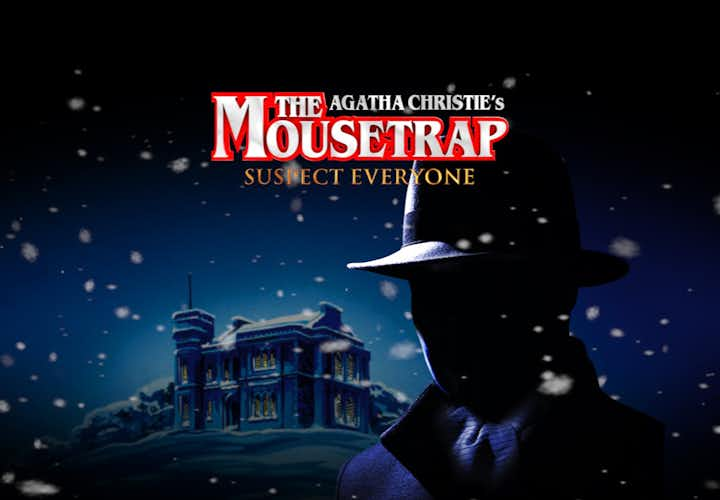 The Mousetrap
Duration:
2 hours and 20 minutes
Well known as London's longest running play, Agatha Christie's The Mousetrap opened in London in 1952, and has still been charming the audience with its invigorating suspense. Set in a countryside, a group of people panic as they realise they have a murder amidst them. Join the dots with the cast as they try to figure out who the guilty party is.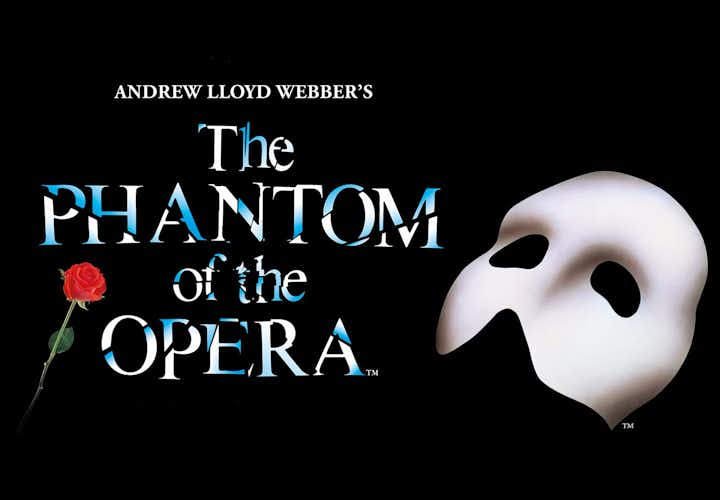 The Phantom of the Opera
Duration:
2 hours and 30 minutes
Andrew Lloyd Webber's sensational musical — Phantom of the Opera — continues to make its mark as the longest running musical in West End since its opening in 1986. The haunting tale adapted from Gaston Leroux's novel is set in the heart of Paris Opera House. The romantic tragedy is best known for its beautiful scenes and a memorable soundtrack.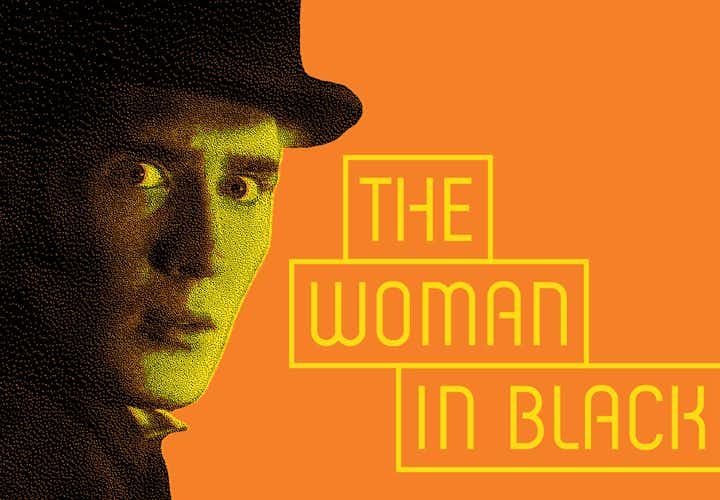 The Woman in Black
A house on located deep within foggy moors is home to a host of paranormal happenings on lonely nights — when a lawyer steps in. Susan Hill's gripping story turns into a spine-chilling horror theatrical adaptation, that gets under your skin and leaves you biting your nails towards the end.
The Comedy About a Bank Robbery
Duration:
2 hours and 20 minutes
True to its title, The Comedy about a Bank Robbery is a comic, fast-paced play that is bound to get you laughing in peals. What happens when a rare diamond in Minneapolis City Bank is surrounded by a city full of clever crooks? With several mishaps, mistaken identities and love triangles, the play goes on from one comic event to another and keeps you grabbing the edge of your seat.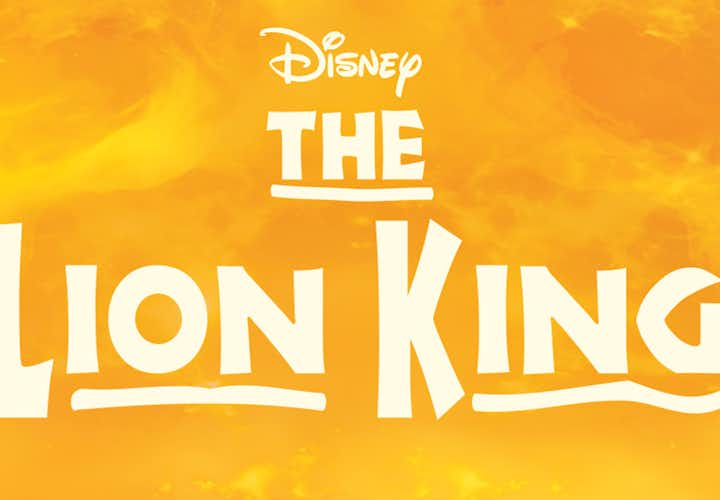 The Lion King
Duration:
2 hour and 35 minutes
Disney's multi award-winning The Lion King is the best London musical that redefines your expectations of theatre. It is a heartwarming musical with an intense and moving saga of Simba as it takes you along the epic adventure of his journey from wide-eyed cub to his destined powerful role as King of the Jungle. Brilliantly reimagined by acclaimed director Julie Taymor, This musical is an all time favourite.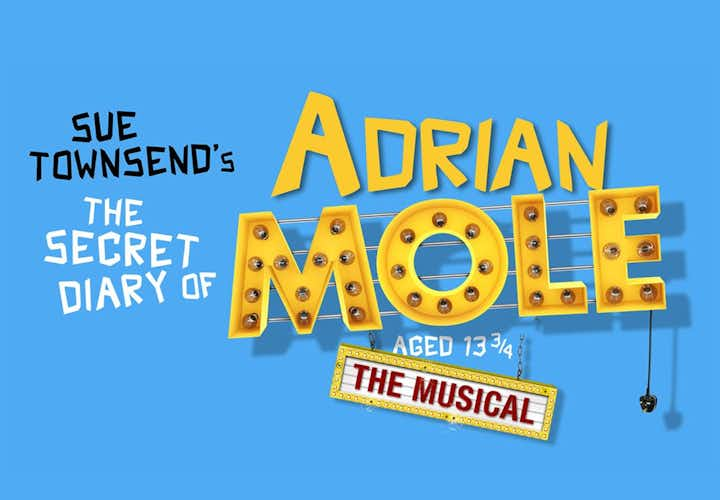 The Secret Diary of Adrian Mole aged 13 ¾
Duration:
2 hours 20 mins
Teenage drama never gets old, whether it is the 2010's or 1980's! This musical narrates the story of Adrian Mole, a regular teenager who grapples with finding his way in the world. He thinks he is an intellectual who knows best and believes Margaret Thatcher is his worst enemy! Watch his worries and relationships play out in this funny musical based on the book series by Sue Townsend, which has sold over 20 million copies worldwide. The musical has been adapted for the stage by Jake Brunger with music and lyrics by Pippa Cleary. Don't miss the limited run of this five-star musical this summer!
The Worst Witch
Duration:
2 hours 10 mins
Mildred Hubble is 'The Worst Witch' in Miss Cackle's Academy for witches, and she leaves a messy trail behind her. Go on a fun, magical, and musical journey into the life of Mildred as she deals with a jealous classmate Ethel Hallow and stays away from the strict Miss Hardbroom. Join her and her friends on an adventure as they aim to save the world from an old enemy. The Worst Witch has been adapted from Jill Murphy's book series of the same name by Emma Reeves. It is directed by Theresa Heskins with music by Luke Potter.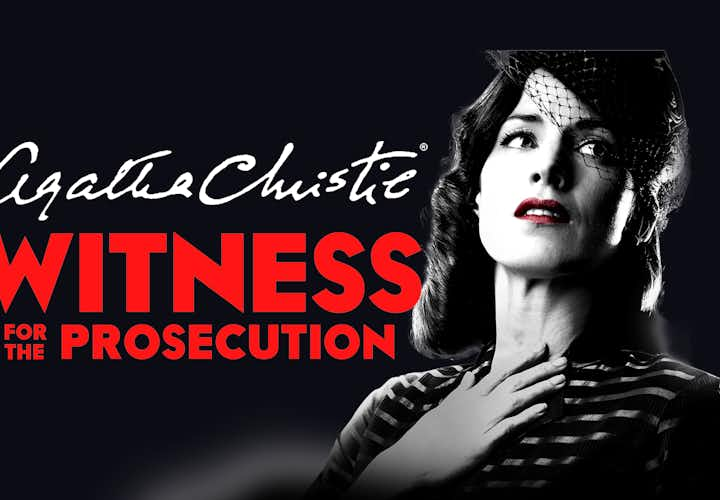 Witness for the Prosecution
Duration:
2 hours, 15 minutes
If you thought courtroom dramas were a thing of the past, Agatha Christie's 'Witness for the Prosecution' comes with a bang to leave you perplexed and involved in a gripping trial. The story is of Leonard Cole who is arrested for murdering a rich widow Emily French to acquire her wealth. In a surprising twist, his wife proves to be a witness for the prosecution! Did he do it? Watch the play 'Witness for the Prosecution' at the London County Hall and find out for yourself!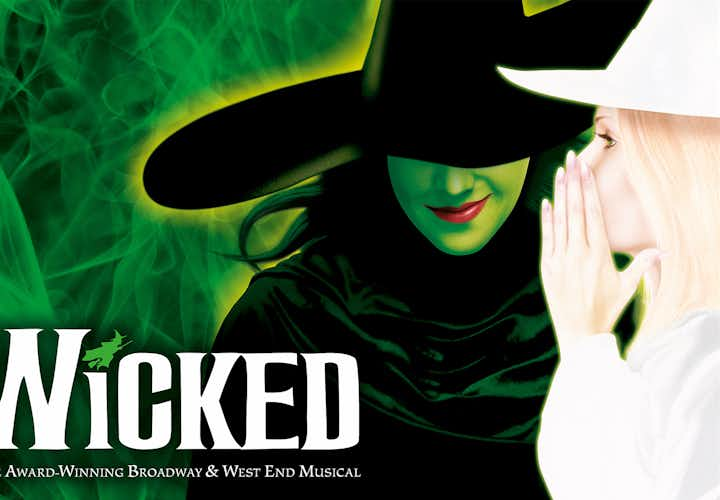 Wicked
Duration:
2 hours 45 mins
Widely acclaimed throughout the world and three-time winner of WhatsOnStage Award for West End Shows, Wicked continues to stun its audience of all ages even after a decade of spellbinding performances. Sit through an incredible bond between two women who meet as sorcery students. Their extraordinary adventures eventually leads them up to their destinies in Oz — Glinda The Good Witch and The Wicked Witch of the West.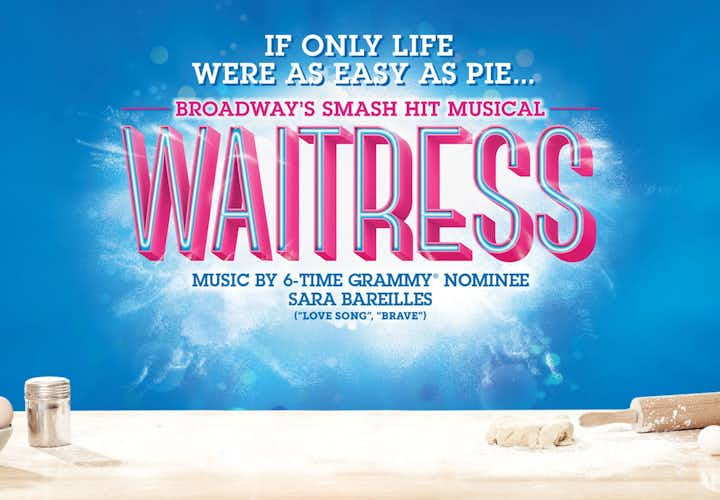 Waitress
Jenna, an exceptional pie-maker is struggling with an abusive loveless marriage. As she finds out about her pregnancy, love and other opportunities knock her door. Currently, in its third year on Broadway, the Multi-Tony Award-nominated American musical comes to West End at the Adelphi Theatre in February 2019. Adapted from Adrienne Shelley's 2007 film of the same name, it is the first Broadway musical (and now the first West End Musical) to have an all-female creative team: direction by Tony Award-winner Diane Paulus, book by Jessie Nelson, music and lyrics by six-time Grammy Award-nominee Sara Bareilles and choreography by Lorin Latarro.