Planning a Broadway date? Our best Broadway shows collection has all the top shows across different categories like classics, kid-friendly shows, play and more. Get the best seats by planning your Broadway trip in advance! Even if you're a resident New Yorker, this round-up is all you need to stay updated on all the best Broadway shows 2018.
October
November
December
All Shows
Bestsellers
Matilda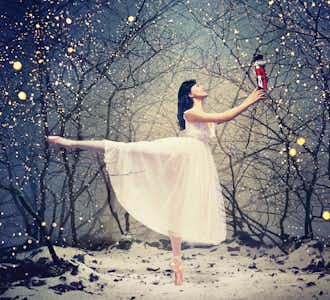 The Nutcracker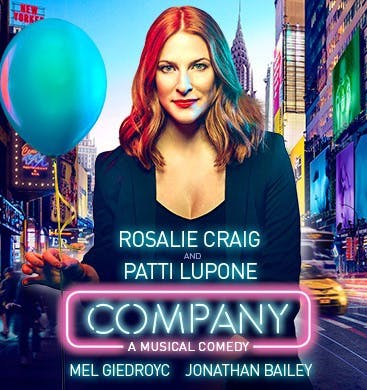 Company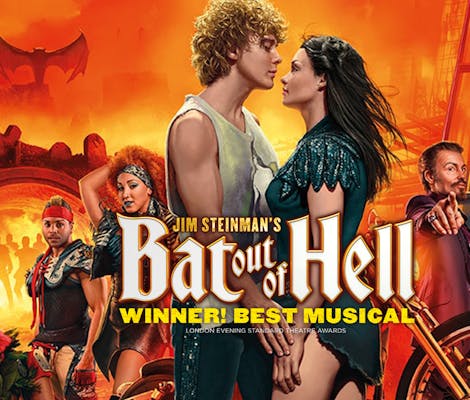 Bat Out Of Hell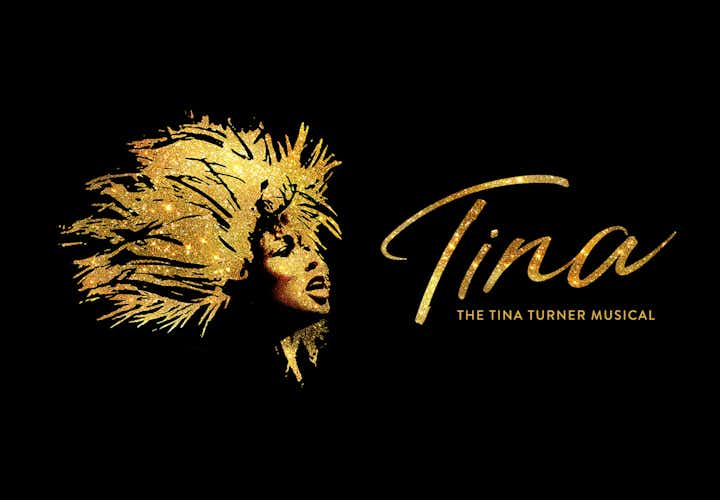 Tina Turner
Musicals
If you're looking for something lively - something to tap your feet to, you need to check out musicals at West End. With some incredible music, dance, and plotlines, these musicals are sure to blow your mind!
Budget Shows
A West End experience with your loved ones need not be an expensive affairs that leaves you calculating your expenses. There are a ton of West End shows that you can watch with tickets priced under £30. Check out this list of the best budget West End London shows.
New Arrivals
Every season brings with a whole roster of West End experiences - some that entertain us fleetingly while some that go on to become classics. Watch these shows as the season starts.
Kids Friendly Shows
If you're travelling with children, fret not! There are plenty of family-friendly shows in West End for you to catch. While West End has quite a few shows that are catered to adult audiences, these shows are perfect for the entire family to watch together.
Critically Acclaimed Shows
When a West End critic says they love a show, you know it's gotta be good. If you're looking to watch the absolute best of West End, look no further. Here's our list of critically acclaimed shows you just can't miss at West End.
Plays
Not in the mood for song and dance? We have an alternative that might just make you happy. With plays spanning genres like drama, comedy, and fantasy, you can experience theatre like it was meant to be enjoyed. Pure, unadulterated, and without any frills.
Comedies
West End isn't just drama and musicals - it's got some absolutely hilarious comedies! So if you're looking for an evening of fun and laughter, look no further! Here are some incredible comedies that will leave you in splits!
Christmas
Christmas in London is one of the most wonderful experiences. If you're in London, then celebrate the holidays with these spectacular Christmas shows on West End. From festive musicals to Christmas pantomimes, there are plenty of shows to see this winter in London.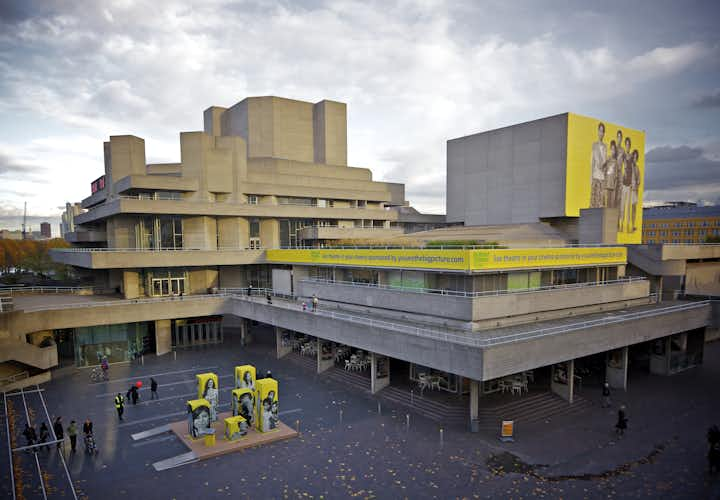 Macbeth
Duration:
2 hour and 15 minutes
There couldn't be a better way to kick-start your West End experience than with a powerful and classic Shakespearean drama. Catch the revival on stage, and watch the unlucky Macbeth fall prey to overwhelming desires and his demanding wife. Sit back watching the classic spin into the disaster we've all grown up reading.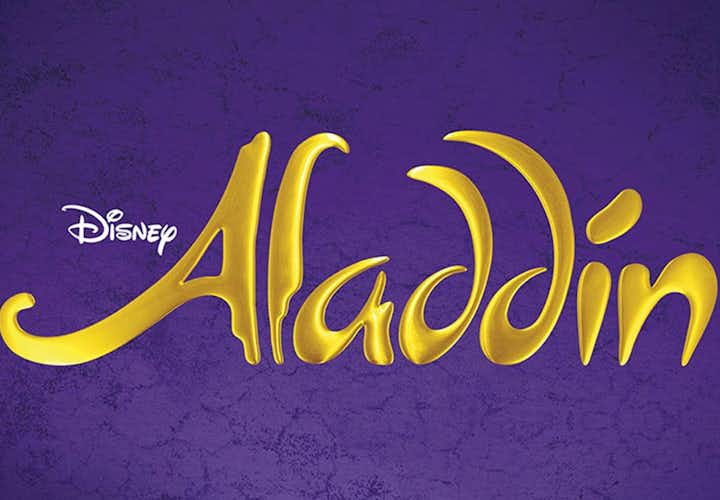 Aladdin
Musical
Kids
Critics' Pick
Duration:
2 hours 30 minutes
Who doesn't love the iconic "A Whole New World", set to Aladdin whisking Jasmine away on his magic carpet for a ride around the world. Imagine this recreated live on stage, with an actual hovering carpet and actors belting out the movie's beloved songs! This and many other magical moments make Aladdin the perfect show for kids and adults alike.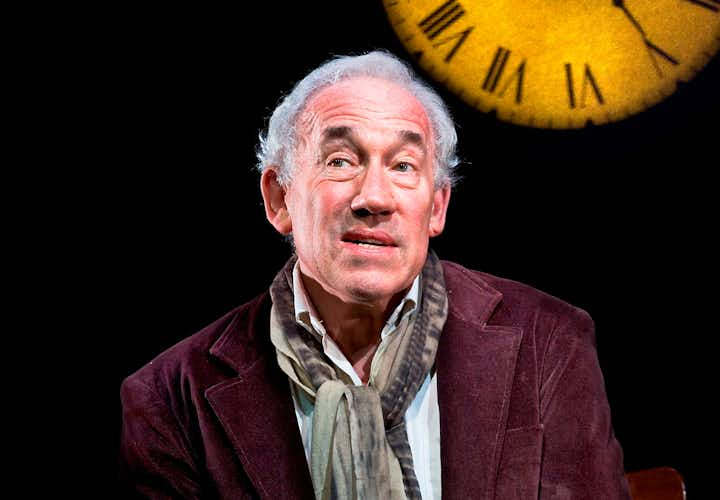 A Christmas Carol with Simon Callow
Musical
Kids
New Arrivals
Christmas
Duration:
2 hours 30 minutes
Matthew Warchus brings to you, a classic re-telling of Olivier Award-winning Jack Thorne's blockbuster adaptation of 'A Christmas Carol' originally written by Charles Dickens. Suitable for ages 8 and over, the performance will take place at the Old Vic Theatre (for a limited five-week period) and feature a returning Simon Callow. 'A Christmas Carol' is all about Ebenezer Scrooge, a stony-hearted miser who is visited by four ghosts on Christmas Eve. Scrooge travels in time (to the past and the future) and in the process, realizes how much of a selfish loner he is. His transformation into a gentler, more sympathetic individual is what forms the crux of this musical adaptation.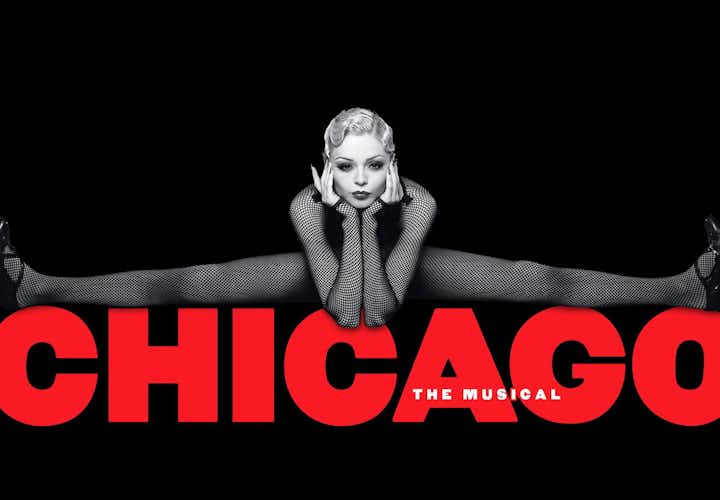 Chicago
Duration:
2 hour and 20 minutes
Chicago is a tale of two Vaudevillian criminals who are sent to Cook County Jail for having committed murders. This story of fame and fortune unfolds and takes you through their risky journey of crime, prison episodes and trials thereafter. It is one of best musicals you can watch in London, with multiple awards and thousands of standing ovations, with classic showstopper songs.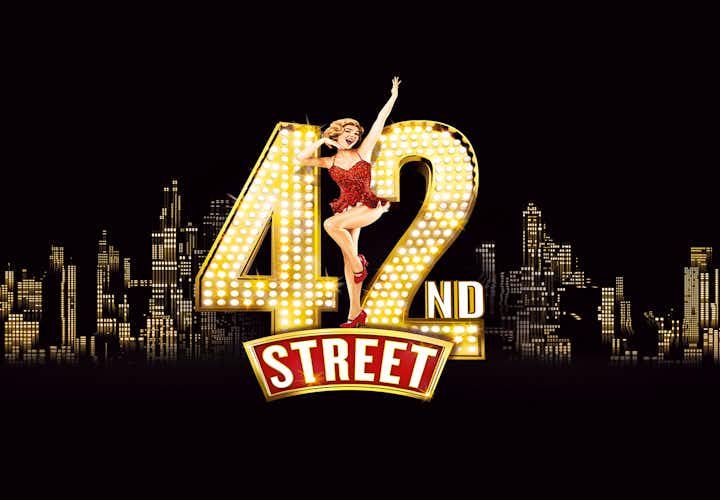 42nd Street
Duration:
2 hours and 30 minutes
Rightly called 'the mother of all show-biz musicals', this musical is an American dream saga of Broadway brimming with iconic songs and dances. It trails famous director Julian Marsh as he strives to work on a new musical production during the height of the Great Depression. It is a heartwarming best London musical where an obscure chorus girl gets her big break by chance and goes on to become a star.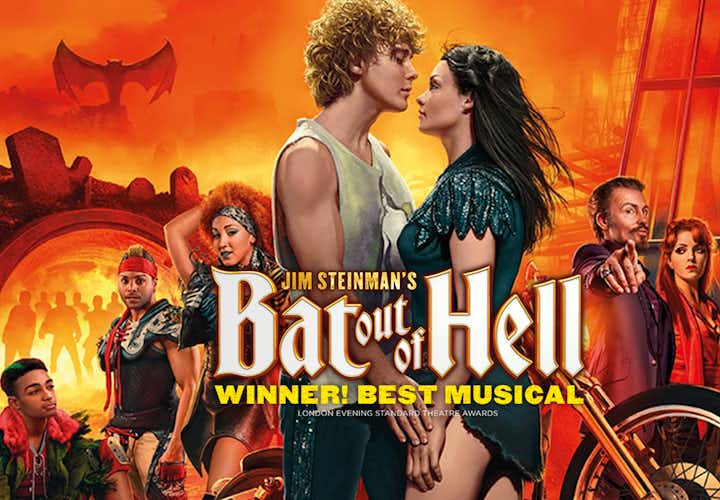 Bat Out of Hell
Jim Steinman's legendary theatrical fantasy, Bat Out of Hell, was the Winner of Best Musical at the Evening Standard Theatre Awards 2017 and nominated for 8 WhatsOnStage awards in 2018.It is one of the best London musicals following story of teenage love, youthful defiance, and living the rock and roll dream.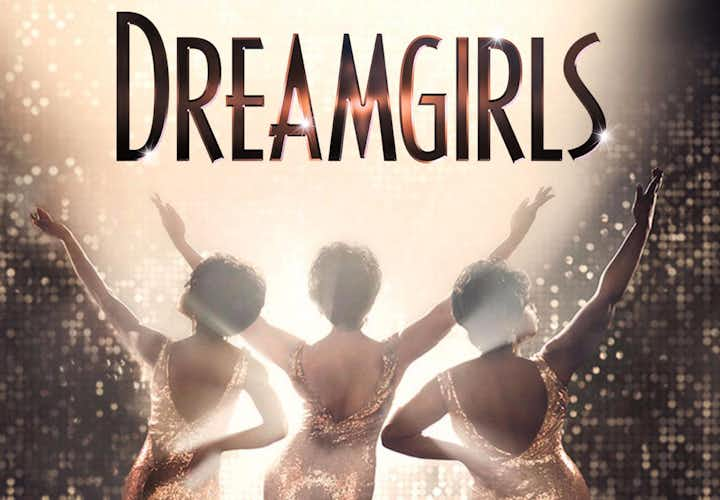 Dreamgirls
Duration:
2 hours and 40 minutes
It is a sensational and iconic multiple Tony Award-winning musical with music by Henry Krieger and lyrics and book by Tom Eyen. Dreamgirls follows the story of a band of three African-American teenage girls from Chicago, called "The Dreams" as they embark upon a musical rollercoaster ride through a world of fame, fortune and the ruthless realities of show business, testing their friendships.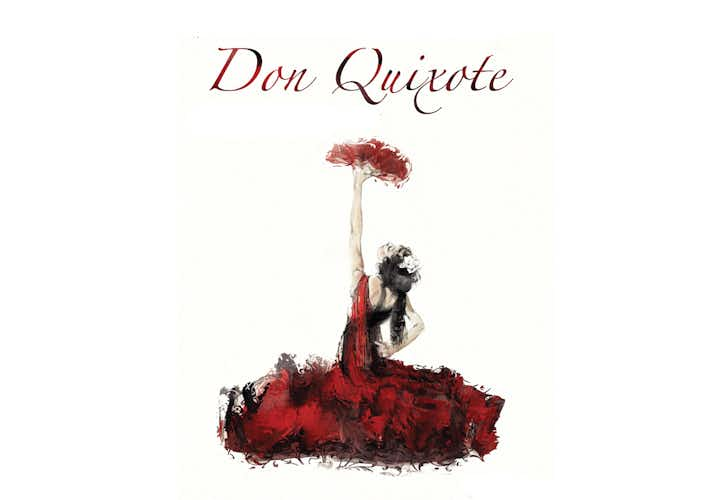 Don Quixote
Play
Budget
New Arrivals
Comedy
Duration:
2 hours and 45 minutes
After a critically-acclaimed premiere at the Royal Shakespeare Company's Swan Theatre in Stratford-upon-Avon, Angus Jackson's boisterous 2016 reimagining of Miguel de Cervantes' Spanish novel 'Don Quixote' moves on to West End this season. The play, which is an adaptation of poet and literary critic James Fenton, witnesses the return of David Threlfall (Don Quixote) and Rufus Hound (Sancho Panza). Stand-out features of this production include Grant Olding's original songs, Mark Henderson's lighting design, Fergus O'Hare's sound design, and Robert Innes Hopkins' features design. You can view 'Don Quixote' at the Garrick Theatre between October 27th, 2018 and February 2nd, 2019.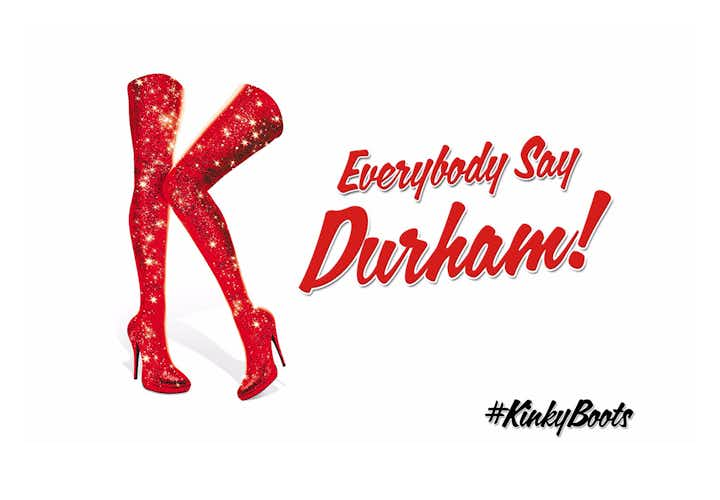 Kinky Boots
Musical
Budget
Critics' Pick
Duration:
2 hours and 20 minutes
Winner of every major Best Musical award, Kinky Boots is 'London's hottest musical'. This stupefying, fabulously spirited and lively musical takes you from the factory floor of Northampton to the glamorous catwalks of Milan. It is a joyous story with smash hit songs by pop icon Cyndi Lauper, and direction and choreography by none other than Jerry Mitchell!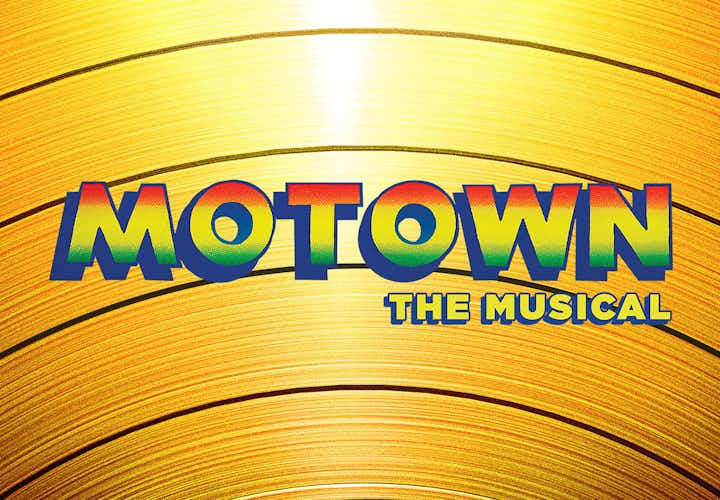 Motown the Musical
Duration:
2 hours and 30 minutes
Watch a typical rags to riches story of Berry Gordy — the founder of legendary record label Motown — spun into a soulful musical. Join Gordy's inspiring story as goes from being a boxer to a musical genius, launching the careers of Diana Ross, Michael Jackson, Stevie Wonder, and several others shining stars.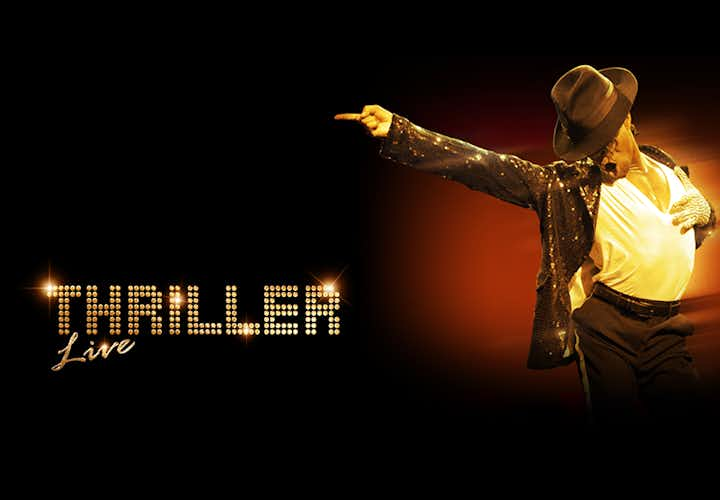 Thriller Live
Duration:
2 hours and 20 minutes
A tribute like never before — Thriller Live is a medley of celebration featuring some of the greatest hits by the King of Pop Michael Jackson himself. Find your fond memories from the 80's resurface as the cast comprising of 40 members pulls of mind-blowing choreography and brilliant vocals.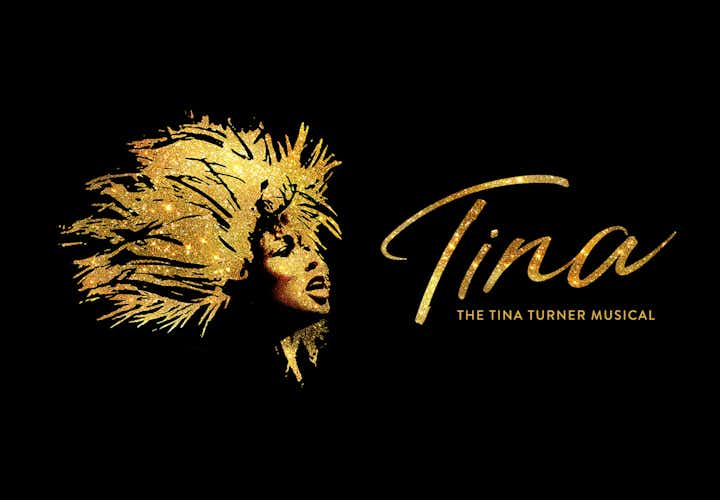 Tina: The Tina Turner Musical
Tracing back to her humble roots in Nutbrush, Tina — The Tina Turner Musical is an awe-inspiring story of her transformation into the global Queen of Rock 'n' Roll. The brand new musical will give you glimpses of the woman who rewrote rules and defied bounds of age, gender and race. Featuring her all-time hits, the musical is everything you've ever dreamed of as a Tina Turner fan!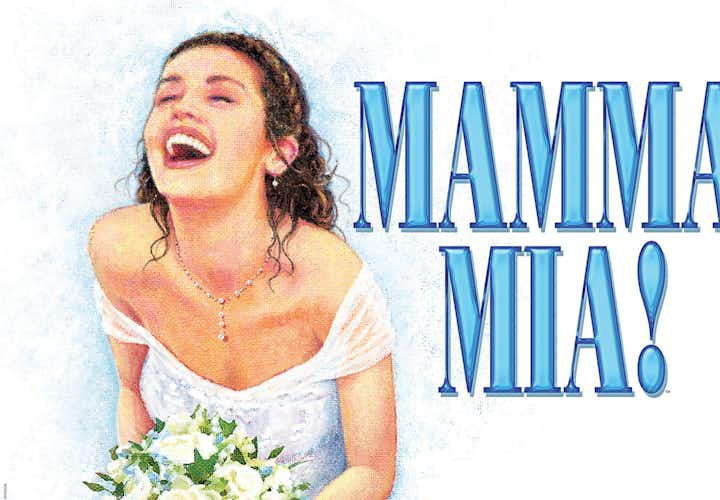 Mamma Mia
Duration:
2 hours 35 minutes
All aboard the feel-good train! Take a sunny trip down the memory lane with Mamma Mia, that retells the beloved story of love, friendship and identity with its spectacular sets and score. Croon to your favourite ABBA songs with Sophie and the others, and embark on an irresistible comedy set on a charming Greek island.
Matilda
Duration:
2 hours 40 minutes
Take a trip down the memory lane with Roald Dahl's much-loved Matilda, a charming young girl with psychokinetic powers and a bucketful of wit. Unloved by her parents, but praised by her school teacher, Matilda's heartwarming tale sparks magic and cheer onto the stage in this brand new musical version.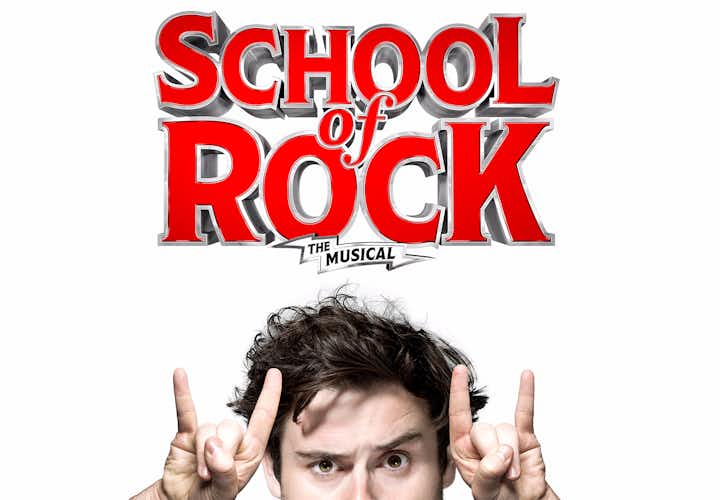 School of Rock
Duration:
2 hours and 30 minutes
Based on the all-time-favourite flick titled 'School of Rock', the musical features Dewey Finn, who poses as a substitute teacher in a prestigious prep school. During his course, he discovers his students' talents and builds them up to participate in the Battle of the Bands, meanwhile tackling hilarious turn of events coming his way.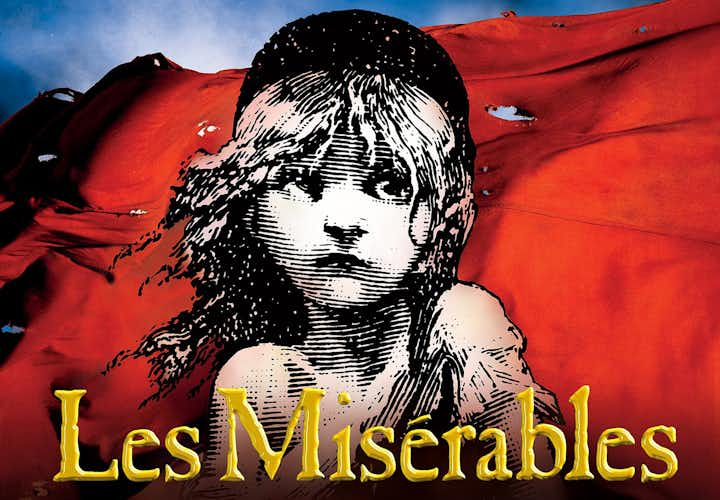 Les Misérables
Duration:
2 hours and 30 minutes
One of the best London theatre experiences, Les Misérables, a legendary production by Cameron Mackintosh is set against the backdrop of 19th-century France. It tells a captivating story of shattered dreams, unreciprocated love, dire passion, sacrifice and fulfilment. It is a timeless tribute to the survival of the human spirit.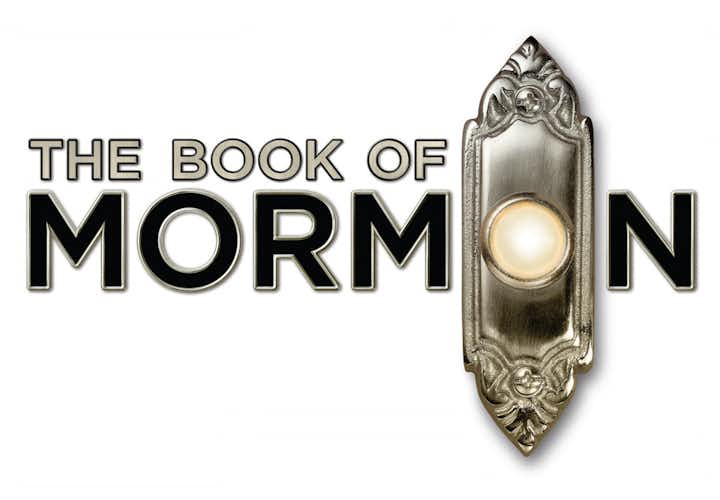 The Book of Mormon
Musical
Comedy
Critics' Pick
Duration:
2 hours and 30 minutes
Winner of four 2014 Olivier Awards including Best New Musical, The Book of Mormon is a musical comedy. It follows two Mormon missionaries who attempt to share their scriptures with people of a remote Ugandan village. Mocking various Mormon beliefs and practices from Biblical Egypt to eighteenth-century America, the hilarious script, lyrics, choreography, and music make it the one of the funniest West End musicals.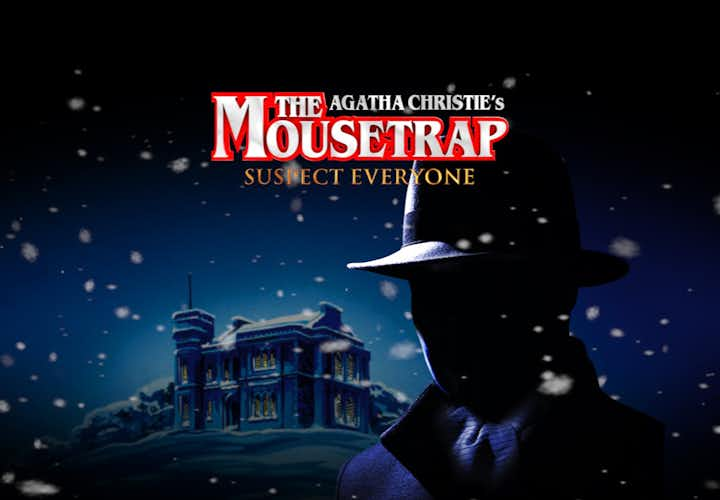 The Mousetrap
Duration:
2 hours and 20 minutes
Well known as London's longest running play, Agatha Christie's The Mousetrap opened in London in 1952, and has still been charming the audience with its invigorating suspense. Set in a countryside, a group of people panic as they realise they have a murder amidst them. Join the dots with the cast as they try to figure out who the guilty party is.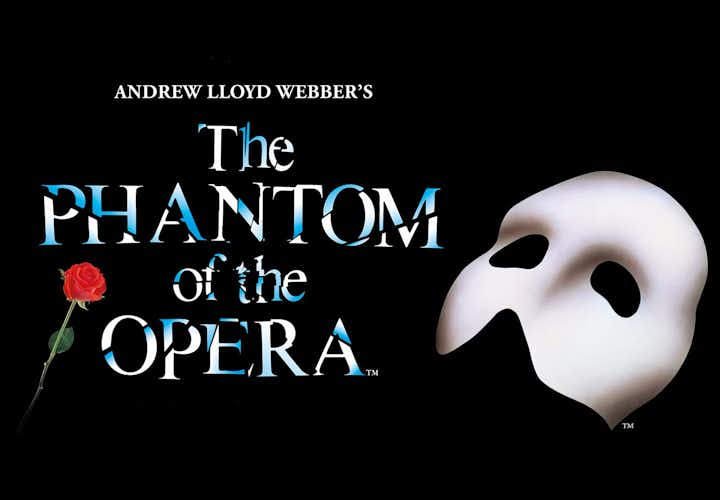 The Phantom of the Opera
Duration:
2 hours and 30 minutes
Andrew Lloyd Webber's sensational musical — Phantom of the Opera — continues to make its mark as the longest running musical in West End since its opening in 1986. The haunting tale adapted from Gaston Leroux's novel is set in the heart of Paris Opera House. The romantic tragedy is best known for its beautiful scenes and a memorable soundtrack.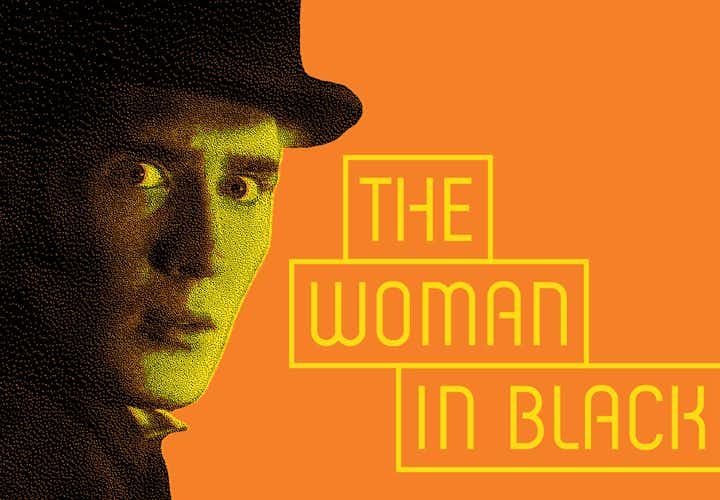 The Woman in Black
A house on located deep within foggy moors is home to a host of paranormal happenings on lonely nights — when a lawyer steps in. Susan Hill's gripping story turns into a spine-chilling horror theatrical adaptation, that gets under your skin and leaves you biting your nails towards the end.
The Comedy About a Bank Robbery
Duration:
2 hours and 20 minutes
True to its title, The Comedy about a Bank Robbery is a comic, fast-paced play that is bound to get you laughing in peals. What happens when a rare diamond in Minneapolis City Bank is surrounded by a city full of clever crooks? With several mishaps, mistaken identities and love triangles, the play goes on from one comic event to another and keeps you grabbing the edge of your seat.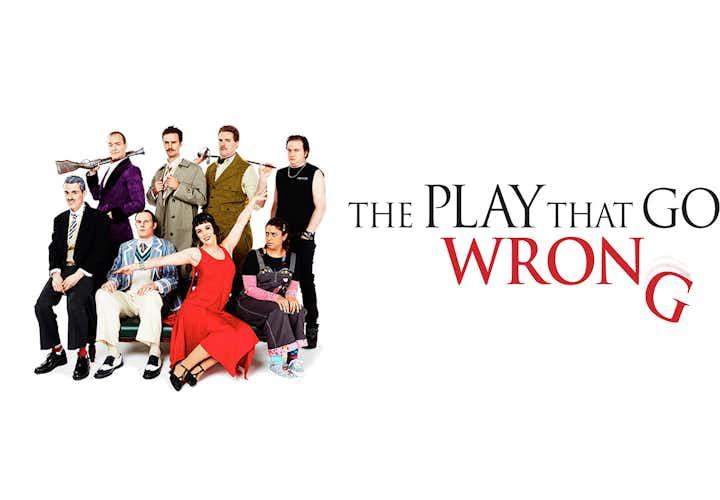 The Play That Goes Wrong
Duration:
2 hours and 5 minutes
If sketchy, slapstick humour is your kind of fun, The Play That Goes Wrong should be on your must-watch list! The play features a bunch of actors from the fictional Cornley Polytechnic Drama Society who are putting together a murder mystery. However, their miserable attempt turns into an accident prone battle. So, laugh as the set falls apart piece by piece in a West End show unlike any other!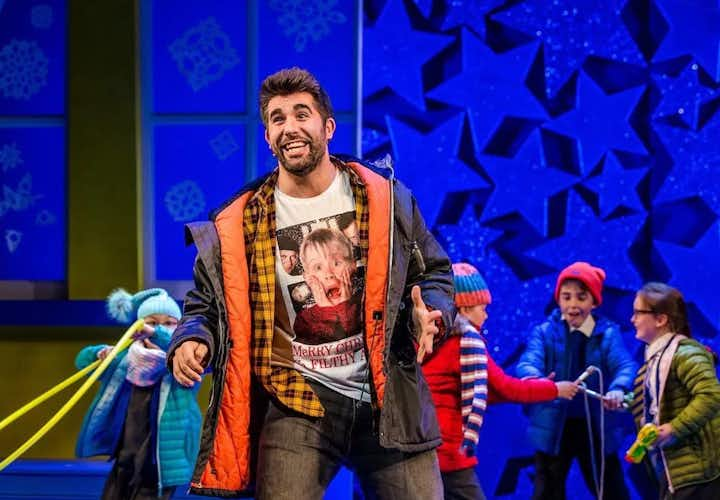 Nativity! The Musical
This show brings back what is integral to the holiday season- the joy, laughter, and sing-alongs. Nativity! The Musical features some of the favorite holiday songs coupled with a hilarious storyline. St. Bernadette's School is attempting to put together a Nativity musical, which is supposed to be witnessed by a Hollywood producer. As all the children push for their dream to star in a nativity play, Mr. Maddens and Mr. Poppy struggle to keep up with all that is going on. The show has been popularly acclaimed and is certain to shift you into a festive mood.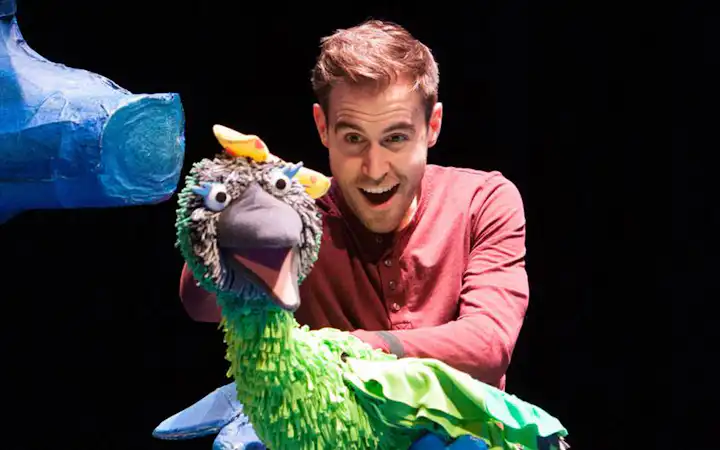 Room On The Broom Live
Musical
Budget
New Arrival
What is the appeal of the festive season without a proper dose of the sinister? In this hour-long musical, you will witness the witch in accompaniment with her cat embarking on a bizarre quest to defeat the dragon. Originally a picture book story, Room on the Broom has been a children's favorite not only because of its quirky story, but also the use of recognizable tropes like the broom, the poignant utilization of songs, and the incorporation of ingenious characters like the dog, the bird, and the frog. This show will delight one and all and its Olivier Award nomination speaks for itself.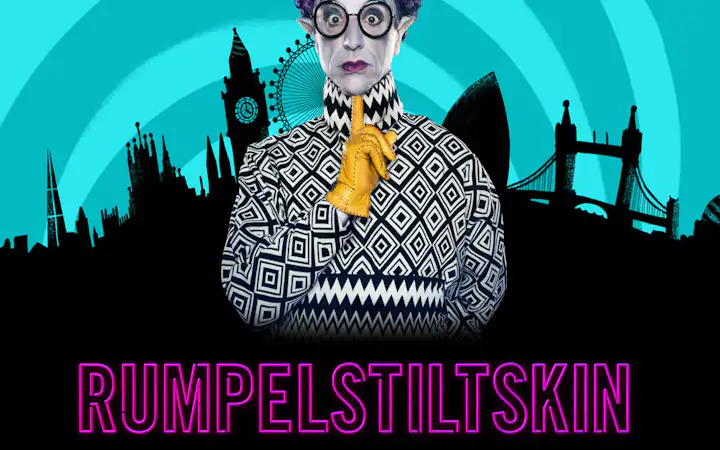 Rumpelstiltskin
This musical will usher you out of your comfort zone and delight you like never before. Based on another folklore, Rumpelstiltskin is a show with a deep-seated moral standpoint. The eponymous imp of the story lets himself be consumed by vengeance and presents the viewers with an engaging tale that you will remember for a long time. It tells you a story of the banes of avarice and the boons of love. As the ever-sprightly Australian singer and cabaret legend, Paul Capsis takes the stage, you are transported to a world full of magic, laughter, and mayhem. The show is suitable for people of ages 8 and above.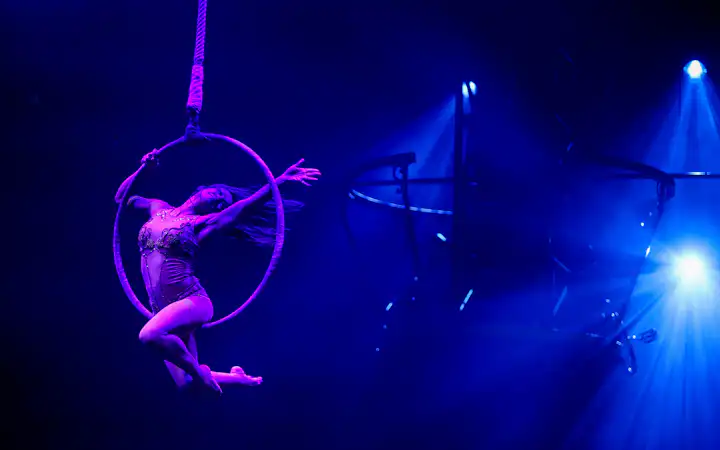 Circus 1903
Duration:
2 hours 20 minutes
The circus is a controversial segment of show business and performance art. However, Circus 1903 will blow you away with its unconventional take and its inventive portrayal. Apart from the tricks that were always a part of a circus, the most breathtaking moment will possibly be when you see the life-sized elephant created right in front of you by the famous puppeteers from War Horse. The high-wire performers have a number of exceptional tricks up their sleeves. Circus 1903 brings you the golden era of the circus while taking out the controversial aspects of it. This show will be staged for a limited time only, so you better rush to get your bookings.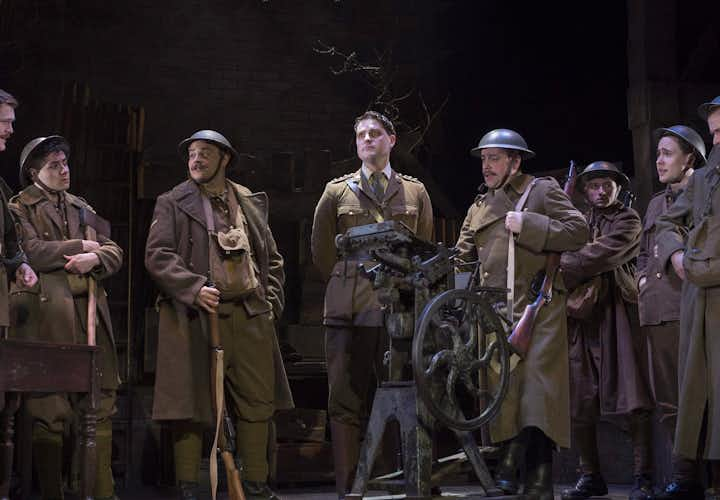 The Wipers Times
Duration:
2 hours 10 minutes
When two officers stumble upon a printing press in a bombed house in the Belgian town of Ypres, they decide to put it to good use by satirizing the enemy through the publication of a very positive-sounding and cheerful newspaper (titled 'The Wipers Times'). The newspaper served as a means of fun and entertainment for the soldiers embroiled in warfare for nearly two years despite cries from the top brass to call off publication. This stage-adapation of the award-winning BBC movie is bound to enliven your spirits, just as much as the newspaper did back then.
Company
A gender reversal reboot of a Broadway classic that first premiered in 1970 and earned a record-setting fourteen Tony Awards nominations including six wins. The Stephen Sondheim's classic musical will now explore the life story of 'Bobbie' instead of 'Bobby'. While Rosalie Craig steps into a role earlier portrayed by men, she is joined by Broadway legend Patti LuPone, national treasure Mel Giedroyc, Jonathan Bailey, Alex Gaumond, and Richard Fleeshman. Featuring Sondheim's award-winning songs such as the iconic 'Being Alive' and 'Side by Side' among others, the play is now open at the Gielgud Theatre for a strictly limited season.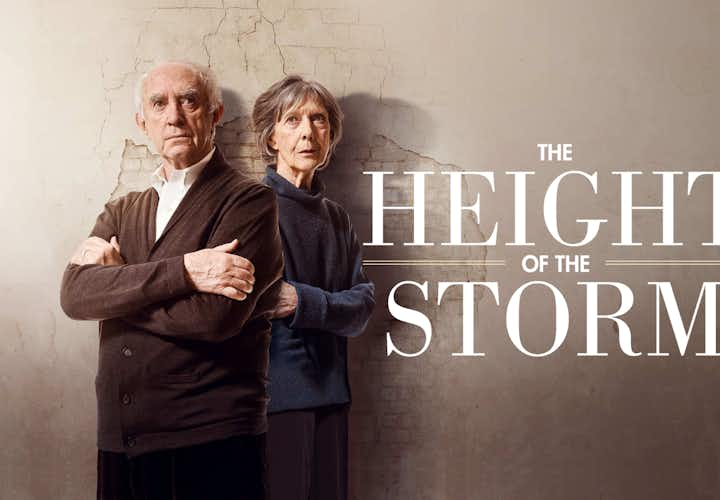 The Height of the Storm
Duration:
1 hour and 20 minutes
What's love without some pain and what's family without some drama. The Oliver Award-winning Florian Zeller brings The Height of the Storm, a play that challenges love, trust and family dynamics of a married couple of fifty years. Andre´and Madeleine, portrayed by Multi award-winning stars Jonathan Pryce and Dame Eileen Atkins, welcomes their daughter for the weekend. First, a bunch of flowers arrives, with no clue of the sender, then a woman turns up, and no one seems to know who she is. Under the watchful direction of Jonathan Kent, witness a not-so-pleasant storm brewing.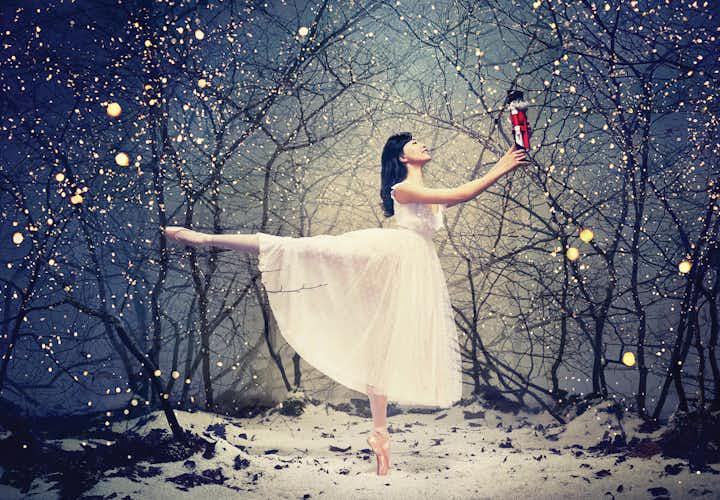 The Nutcracker
Musical
New Arrival
Christmas
Kids
Duration:
2 hour and 15 minutes
The Peacock Theatre in London hosts the wonderful musical adaptation of Raymond Briggs' More than 100 dancers and musicians put in a grandiose effort to bring to life the classic Christmas ballet - 'The Nutcracker'. A mesmerizing blend of well-choreographed dancing and Pyotr Ilyich Tchaikovsky's music, this ballet is truly an unmissable event. It tells the tale of Clara and her magical Nutcracker doll as they stumble upon a supernatural world wherein she has to fight the Mouse King. The ballet, however, places its emphasis on the hot air balloon ride (from London to the Land of Snow) that Clara and her friend take during the winter season. Experiencing the orchestral highs-and-lows live at the London Coliseum is something that you're going to cherish forever.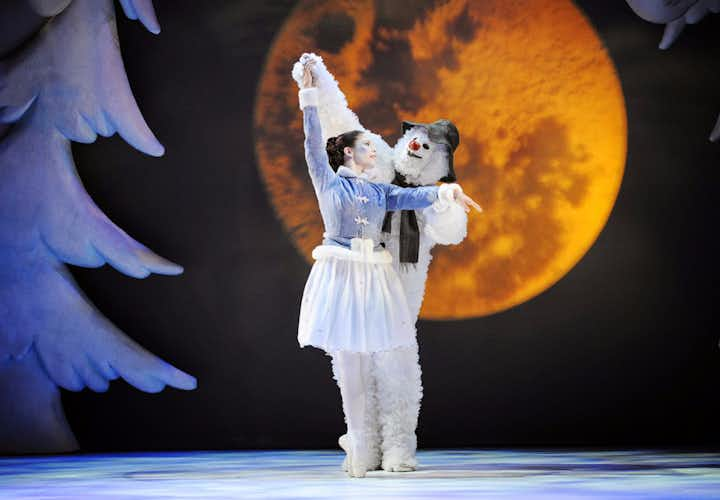 The Snowman
Plays
New Arrival
Christmas
Kids
Duration:
1 hour and 50 minutes
The Peacock Theatre in London hosts the wonderful musical adaptation of Raymond Briggs' children's book 'The Snowman'. Keeping up with the festive spirit of the season, The Snowman tells the story of a little boy and his snowman which springs to life one night. Together, they set off on an adventure to the North Pole where they come across reindeer, dancing penguins, and eventually Father Christmas himself. Ideal for kids under six, the show features remarkable performances from Paul Clarke (the 'Snowman') and Thomas Knight (the little boy). The icing on the cake arrives in the form of Howard Blake's 'Walking In the Air', directed by Bill Alexander and performed on stage by a live band.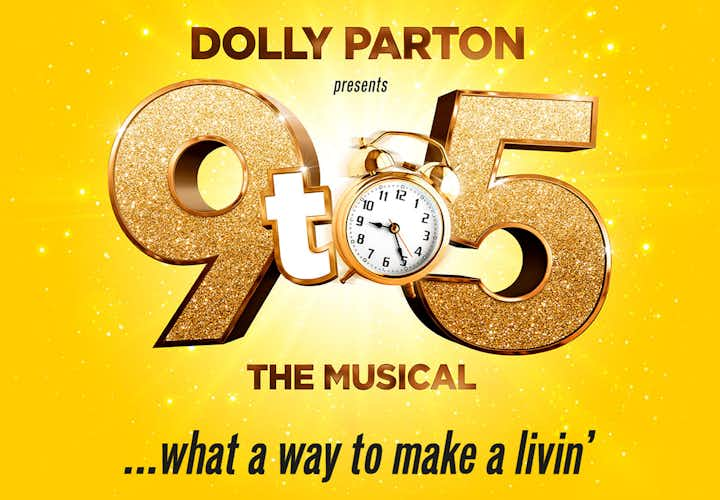 9 to 5 Musical
Three workers, Violet, Doralee, and Judy suffer under a difficult boss Franklin Hart Jnr. While dancing to the tunes of Tony Awards-nominated score, by Dolly Parton including "Always a Woman", "9 to 5", "Around Here", among others; the trio share a unique camaraderie that ensues into a story of friendship, gossip, and revenge. Based on the 1980 film of the same name, the musical has earned a multitude of accolades in its various adaptations. The 2009 adaptation grabbed 15 Drama Desk Award nominations and four Tony Awards nominations. The latest one stars Louise Redknapp, Natalie McQueen, Amber Davies, and Brian Conley.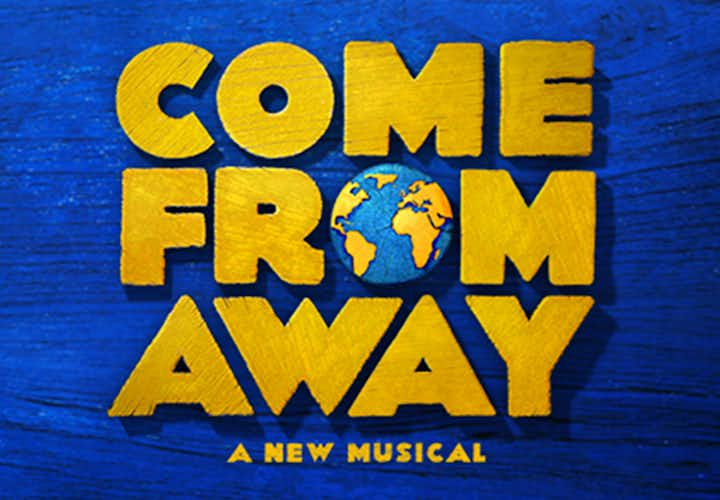 Come From Away
Duration:
1 hour and 40 minutes
Following the 9/11 attacks on America, when the world was still recuperating from its aftermath, a small Canadian town Gander had to host around 7000 travellers from the 38 flights grounded on the airstrip of the Newfoundland. The true story of the town's awe-inspiring hospitality has been penned by Irene Sankoff and David Hein and directed by Christopher Ashley. In its current successful run at the Gerald Schoenfeld Theatre, the show has raked 7 Tony Award nominations, including a win for Best Direction and also won three Drama Desk Awards. The planes arrive in London at the Phoenix Theatre from 30th January 2019.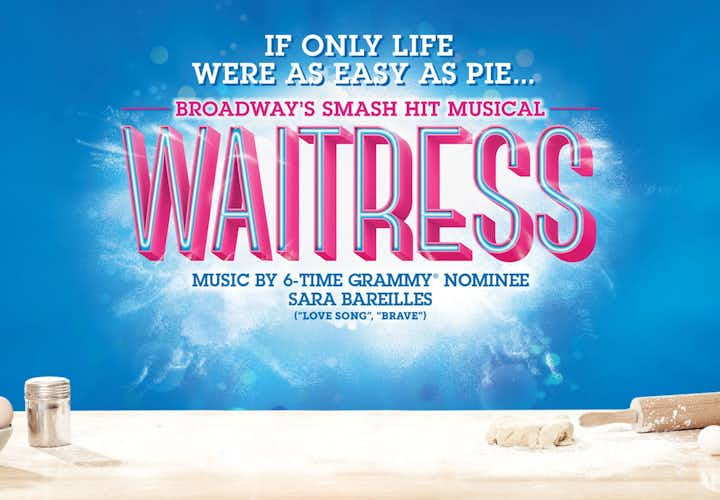 Waitress
Jenna, an exceptional pie-maker is struggling with an abusive loveless marriage. As she finds out about her pregnancy, love and other opportunities knock her door. Currently, in its third year on Broadway, the Multi-Tony Award-nominated American musical comes to West End at the Adelphi Theatre in February 2019. Adapted from Adrienne Shelley's 2007 film of the same name, it is the first Broadway musical (and now the first West End Musical) to have an all-female creative team: direction by Tony Award-winner Diane Paulus, book by Jessie Nelson, music and lyrics by six-time Grammy Award-nominee Sara Bareilles and choreography by Lorin Latarro.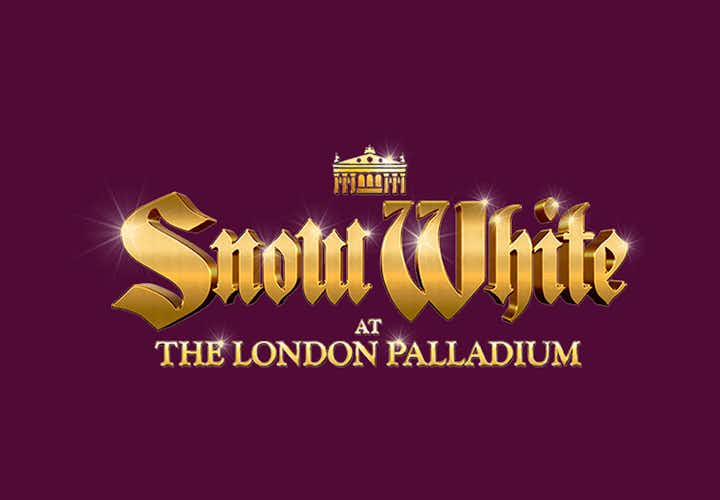 Snow White
Fairy tales have always looked their best as musicals. The tale of Snow White is no different. This is one of the most popular London West End shows as the holiday season rolls in. As observed by numerous acclaimed publications, Snow White is chock full of humor, music, and magic that will ultimately leave you drenched in festive spirit. The show is headlined by the brilliant performances of Dawn French, Julian Clary, and Danielle Hope in major roles. The titular character flees from her atrocious mother and forms a friendship with seven dwarves in the forest. London West End's awe-inspiring take on the wildly popular tale is a must watch. But be sure to make your bookings well in advance.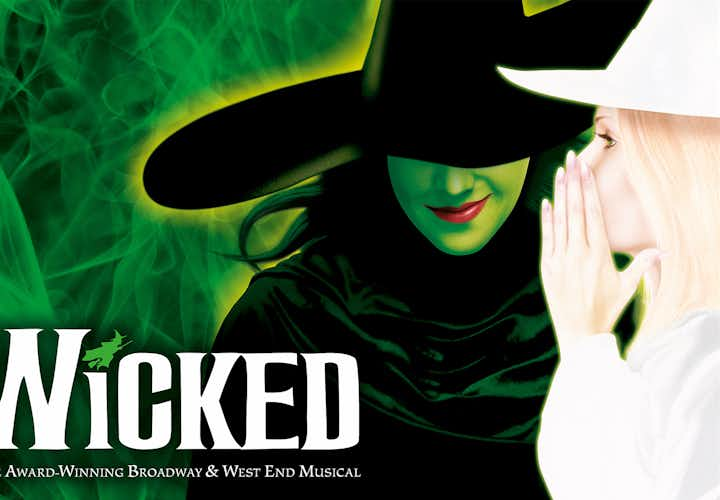 Wicked
Musical
Kids
Critics' Pick
Duration:
2 hours 45 mins
Widely acclaimed throughout the world and three-time winner of WhatsOnStage Award for West End Shows, Wicked continues to stun its audience of all ages even after a decade of spellbinding performances. Sit through an incredible bond between two women who meet as sorcery students. Their extraordinary adventures eventually leads them up to their destinies in Oz — Glinda The Good Witch and The Wicked Witch of the West.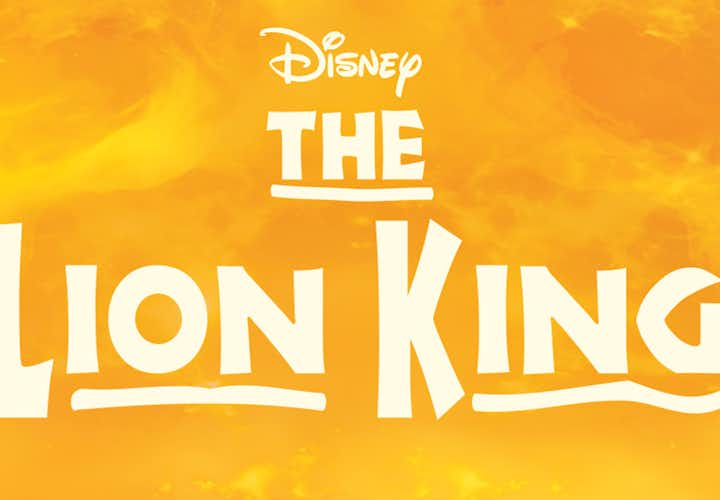 The Lion King
Duration:
2 hour and 35 minutes
Disney's multi award-winning The Lion King is the best London musical that redefines your expectations of theatre. It is a heartwarming musical with an intense and moving saga of Simba as it takes you along the epic adventure of his journey from wide-eyed cub to his destined powerful role as King of the Jungle. Brilliantly reimagined by acclaimed director Julie Taymor, This musical is an all time favourite.