Planning a Broadway date? Our Best Broadway shows 2018-19 collection has all the top shows across different categories like classics, kid-friendly shows, play and more. Get the best seats by planning your Broadway trip in advance! Even if you're a resident New Yorker, this round-up is all you need to stay updated on all the best Broadway shows in NYC.
July
August
September
All Shows
Bestsellers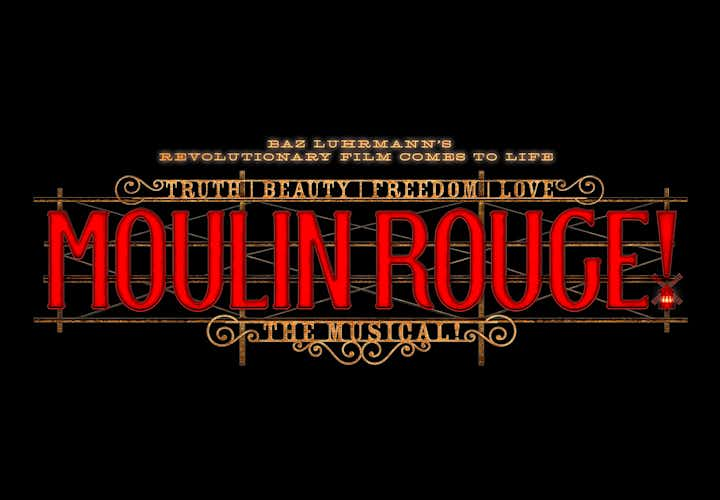 Moulin Rouge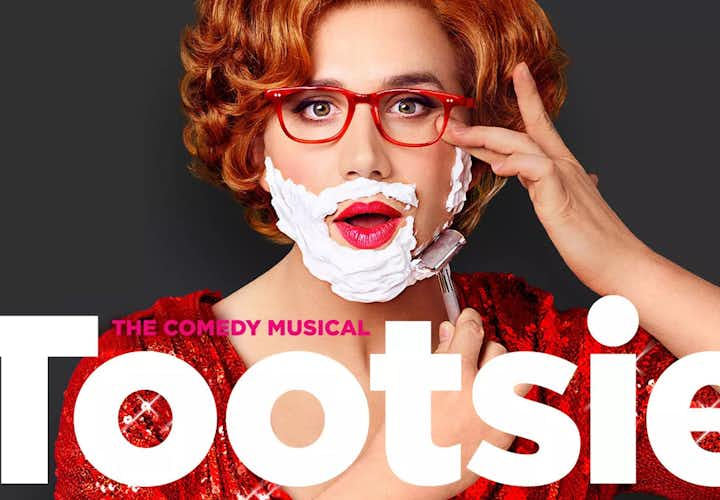 Tootsie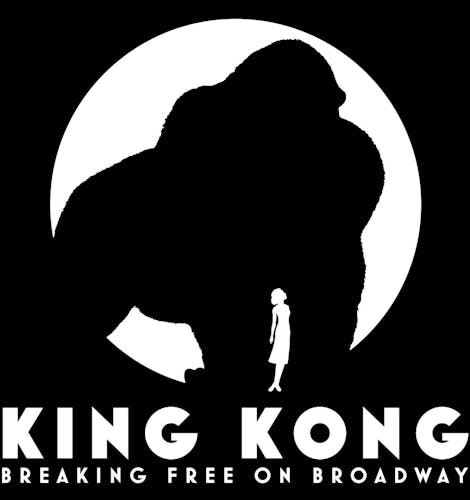 King Kong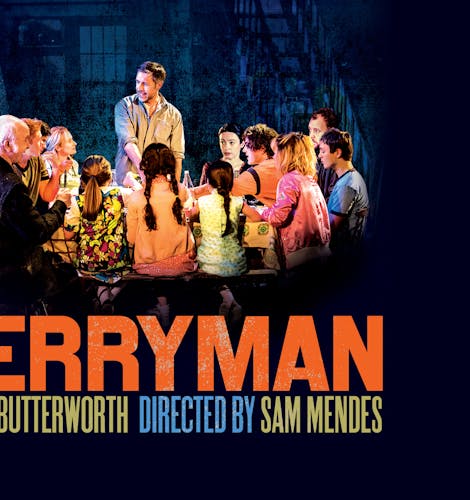 The Ferryman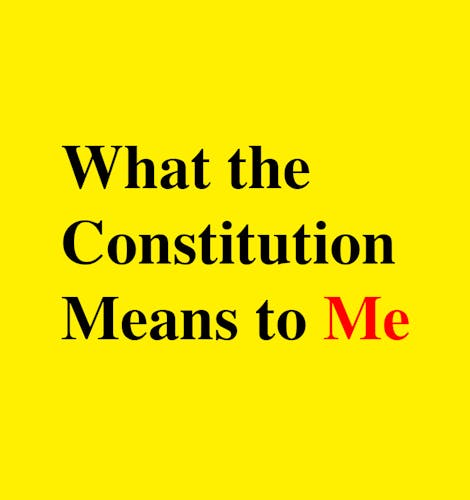 What Constitution means to me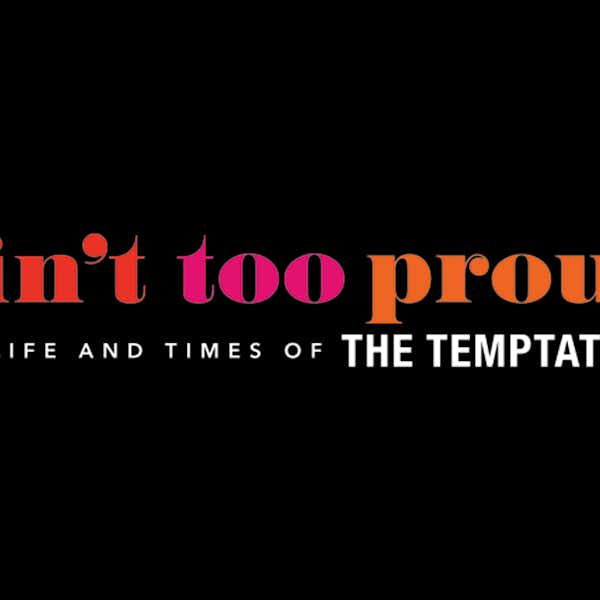 Ain't Too Proud
Tony Winners
The Tony Awards, since they were founded in 1947, have recognized and awarded the best of Broadway in an annual ceremony held in New York City. The following is a list of shows that have won this prestigious award - including winners of the 2018 Tony Awards and past winners that are still running in Broadway theaters across the city.
Musicals
Broadway musicals are all about stunning stage setups, dynamic scene changes, bright lights, exclusive costumes, incredible live singing, dancing and acting. Coupled with these are technology gimmicks. These factors make the Broadway Musicals an absolute favourite with not just theatre and music lovers but also visitors to the city.
Budget Shows
A Broadway experience with your loved ones need not be an expensive affairs that leaves you calculating your expenses. There are a ton of Broadway shows that you can watch with tickets priced under $50. Check out this list of the best budget Broadway shows.
New Arrivals
Every season brings with a whole roster of Broadway experiences - some that entertain us fleetingly while some that go on to become classics. Watch these shows as the season starts.
First Broadway Experience
Your first time watching a Broadway show should be an experience worth cherishing. There are good shows aplenty and budget preferences and personality types too have to be considered before you make a pick. We get that, which is why our diverse collection of classic Broadway shows for that quintessential first theatre experience will catch your fancy.
Kid Friendly Shows
Given how inclusive the Broadway community is, you can bet there are plenty of family-friendly shows for a fun day out with your kids. From fawning over the delightful stage production to quietly singing along to the closing number with your kids, our top-picks for kid-friendly shows guarantee a good time and then some!
Critically Acclaimed Shows
"If the critics love it, it must be good!" Damn straight! Broadway critics can be pretty scathing when it comes to reviewing the countless shows that premiere on Broadway. And if they loved these shows and we bet you'll too!
Plays
Not in the mood for song and dance? We have an alternative that might just make you happy. With plays spanning genres like drama, comedy, and fantasy, you can experience theatre like it was meant to be enjoyed. Pure, unadulterated, and without any frills.
Off Broadway Shows
Broadway's lesser known sibling, Off-Broadway has plenty of delightful shows of its own that will appease your craving for live theatre. Here are the top Off-Broadway shows for July 2018.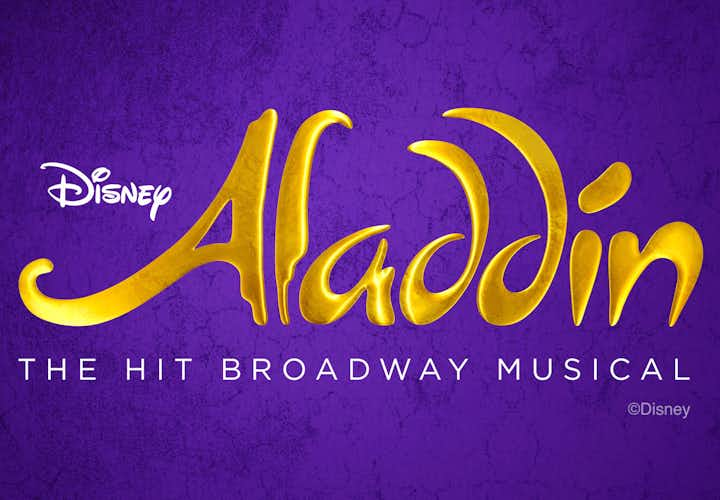 Aladdin
Musical
Kids Friendly
Critics Pick
Duration:
2 hours 15 minutes
Who doesn't love the iconic "A Whole New World", set to Aladdin whisking Jasmine away on his magic carpet for a ride around the world. Imagine this recreated live on stage, with an actual hovering carpet and actors belting out the movie's beloved songs! This and many other magical moments make Aladdin the perfect show for kids and adults alike.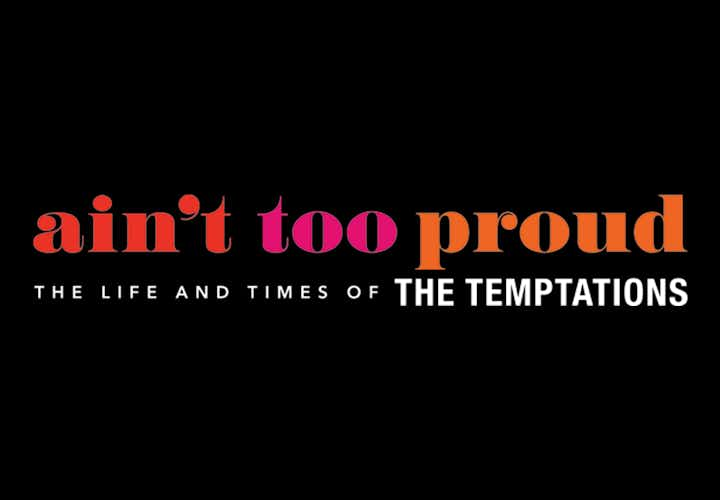 Ain't Too Proud
Duration:
2 hours and 30 minutes
This musical is based on the Temptations jukebox with groovy moves and irresistible music. The director makes sure the show has all the right moves and slick sounds. It even features songs which weren't originally the group's own music. There are brief acclaims for scenes covering the assassination of Martin Luther King, to Vietnam's protests and segregation of the South. The storyline begins with the band's formation in Detroit until it leads to conflicts within the group where the members start exiting one by one. Be More Chill
Duration:
2 hours and 30 minutes
'Be More Chill' explores the nuances involved in adapting to new technologies while dealing with issues such as increased anxiety, depression, and teenage relationships. Directed by Stephen Brackett, this engrossing musical is based on a book by Ned Vizzini and features music by Joe Iconis. Watch the show to find out if Jeremy attains the fame and success that he aspires when he takes a pill that is expected to make him 'cool'.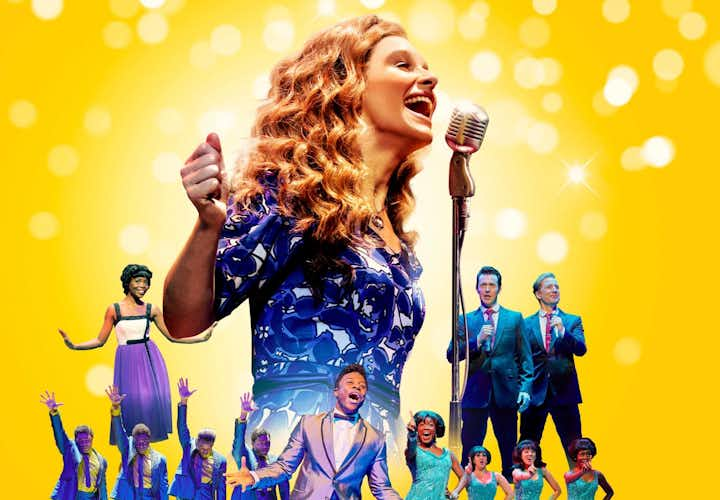 Beautiful: The Carole King Musical
Duration:
2 hours 20 minutes
The Carole King Musical: Captivating the audience with its soulful melodies of the legendary Carole King, the most successful female songwriter of the 20th century. Capturing her early career and her journey to success, the Tony and Grammy award winning musical by Marc Bruni will feature Chilina Kennedy as Carole King. Music lovers are in for a treat as the musical will also feature some of her all-time favourite pop classics, including "You've Got a Friend," "One Fine Day," "Up on the Roof," "You've Lost That Lovin' Feeling," "Will You Love Me Tomorrow," and "Natural Woman."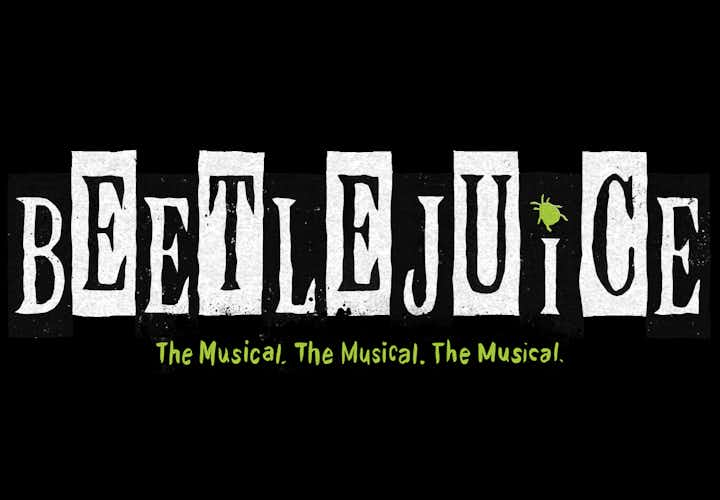 Beetlejuice
Duration:
2 hours and 30 minutes
This new Broadway Musical is scheduled to start from March 28 at the Winter Garden Theatre Of New York City, starring Alex Brightman and Sophia Anne Caruso. The plot has derived its inspiration from the famous 1988 dark comedy by American filmmaker Tim Burton. It premiered initially in Washinton D.C during November. The story elevates with the purchase of a quaint country house by a couple. Watch as the central plot of the story can be seen shifting from the Maitlands to Beetlejuice and Lydia, the emo daughter of the new owners.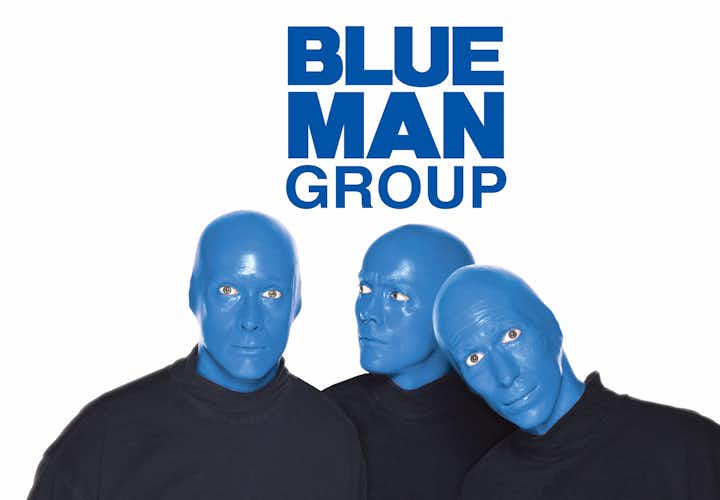 Blue Man Group
Duration:
2 hours 20 minutes
A show about reconnecting with your inner child, Blue Man Group is hilarious and heartwarming in equal measures. Backed by a live rock band, the Blue Man Group unifies the audience for the show's climax - an unforgettable, euphoric dance party, marking a departure from how regular shows ends.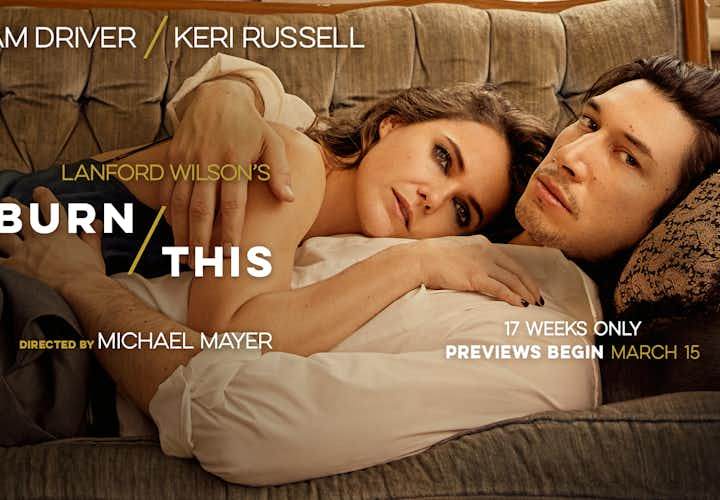 Burn This
The Broadway play Burn This is directed by Michael Mayer. The story is set in the downtown, New York City starring Adam Driver as Pale, a restaurant owner who falls madly in love with a dancer named Anna played by Keri Russell. The plot is set in 1987, which talks about their complicated relationship as they mourn over the mutual loss of their loved ones. The play has earned the actors a Tony Award for their performance.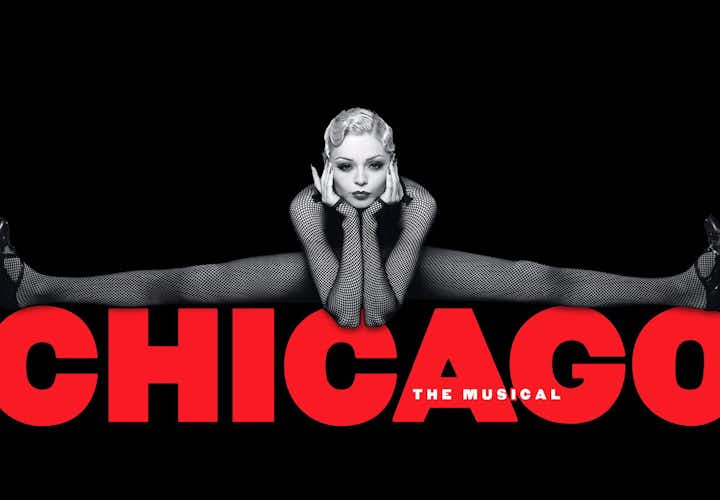 Chicago
Duration:
3 hours with 1 intermission
Set in the bustling city of Chicago during the jazz hot 1920s, the musical narrates the tale of two femme fatales locked away in Cook County Jail. A satire on matters like corruption, the revived version is said to be the longest running American musical in the history of Broadway itself. It also won several Drama Desk and Tony awards.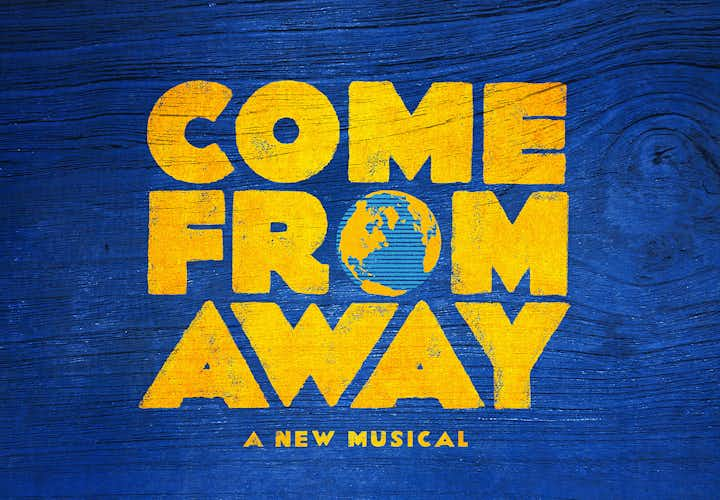 Come From Away
Duration:
3 hours with 1 intermission
A play about 38 planes landing in a Canadian town after the 9/11 attack, Come From Away is an emotional, uplifting story about the locals doing everything in their power to help the passengers. Creating waves in the theater world with its resounding message of camaraderie and kindness, the show has been winning the love of critics and audiences.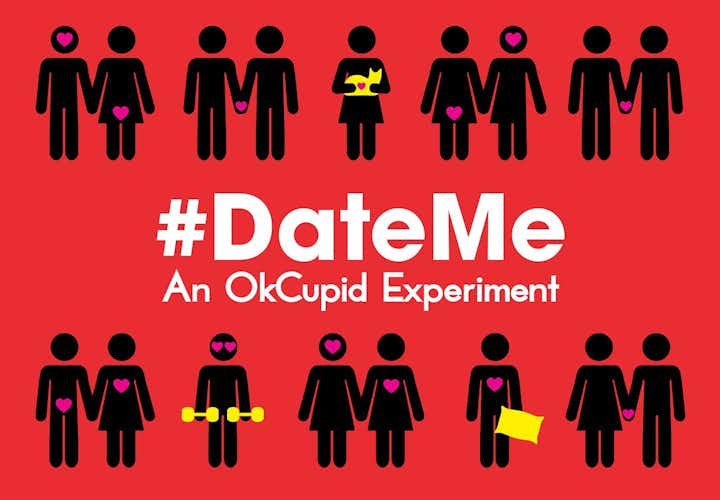 #DateMe: An OkCupid Experiment
Off Broadway
Musical
New Arrival
This is one of the shows that capture the essence of social media and internet-obsessed generation. The play revolves around 38 fake characters that make their way into an online dating application. The fake characters were designed to be deemed as undateable by a majority of the population. The play is based on the original social experiment conducted by the writer Robyn Lynn Norris. The play is known to be relatable for the section of the population that has ever used the internet to find a partner. #DateMe: An OkCupid Experiment relies on the shock and awe factor to drive its point across.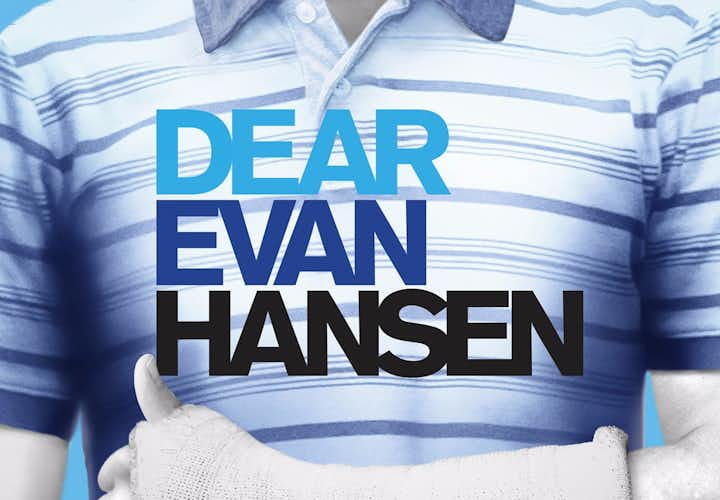 Dear Evan Hansen
Duration:
3 hours with 1 intermission
When Evan Hansen encounters a letter he wasn't supposed to read, he discovers a chance to finally fit in — but with a slight glitch of a lie. The critically acclaimed musical that has garnered attention for the 2018 Grammy for Best Musical Theater Album deals with contemporary American issues, lifestyle as well as changing societal norms. With an emotionally charged background score, passionate acting by a talented star cast and a riveting storyline, this is one musical that you simply should not miss.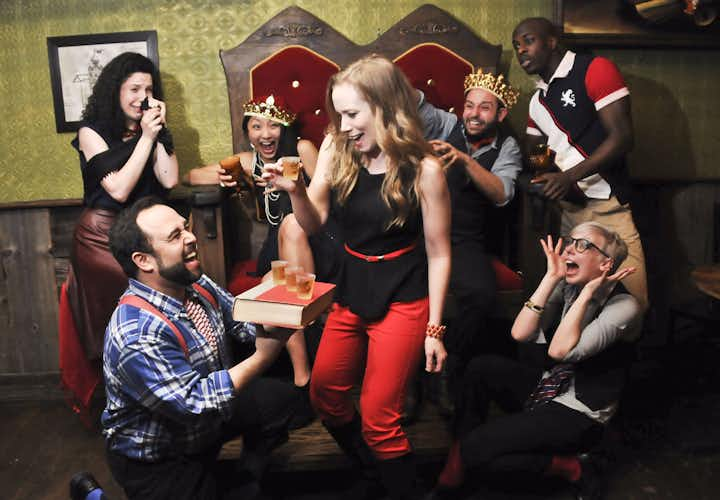 Drunk Shakespeare
Duration:
3 hours with 1 intermission
There probably isn't a show like Drunk Shakespeare anywhere else. Bringing Comedy Central's 'Drunk HIstory' to the stage, Drunk Shakespeare is presented by a troupe of actors, one of whom has had 5 shots of whiskey, if not more. Watch this hilarious adaptation of a Shakespearean play as the group of actors hilariously attempts to put on a show without tripping on their tongue.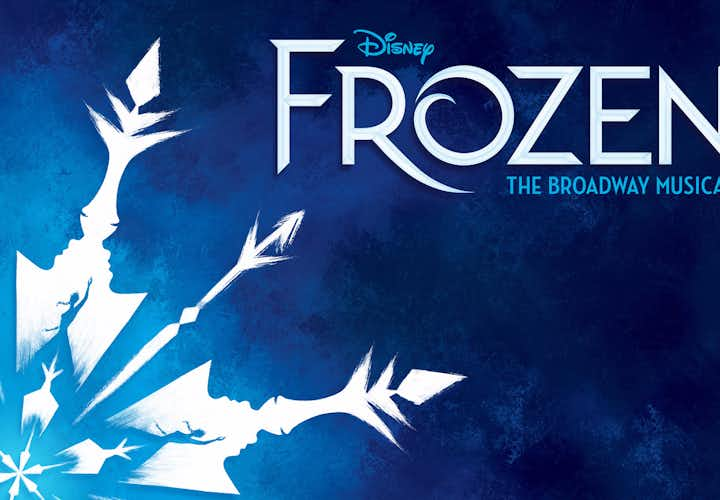 Frozen
Duration:
3 hours with 1 intermission
Watch the all-time-favourite Disney animated film come to life on stage in a Broadway production this time. Frozen, a tale of two royal sisters who battle a dark secret. After a mysterious power buries the city of Arendelle in snow, Anna must set off on a perilous journey along with Olaf, the talking snowman, Kristoff and Sven the reindeer to restore the city's summery demeanour. The film that won the Academy Award in 2013 for the Best Animated Feature and Best Original Song (Let it Go) is back to charm you off your feet, this time by recreating its magic off-screen.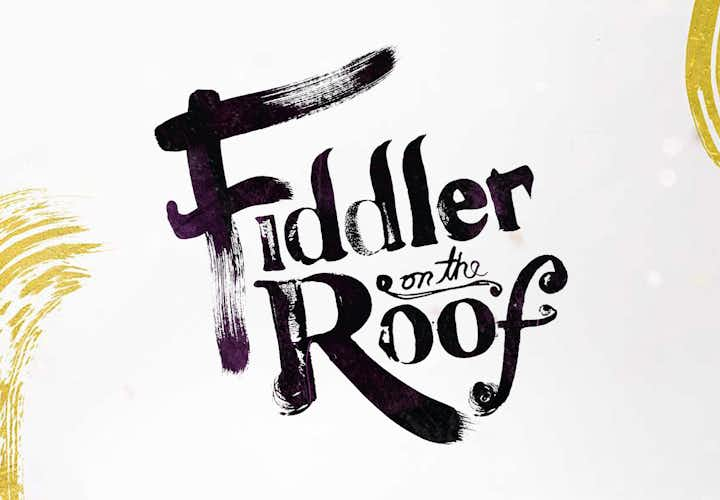 Fiddler On The Roof
This Broadway Musical begins in a Jewish household set in a small village and focuses on family relationships, love, life, combined with lots of laughter. It talks about the stories of different faces of people in that village and tales of how they survive. Tradition is believed as a delicate balance giving the example of Fiddler on the roof. As the story comes to an end, we can hear a fiddler playing as the characters take their farewell bow.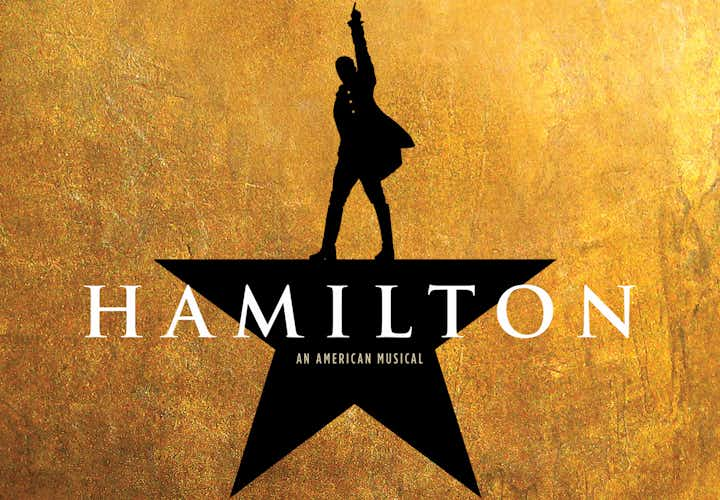 Hamilton
Duration:
2 hours with 45 intermission
Set sail on a musical voyage with Alexander Hamilton, as he croons to contemporary tracks on his mission to change America on stage. Watch the Tony, Grammy, and Emmy Award winning Lin-Manuel Miranda as he plays the role of a ruthless, yet ambitious leader ready to take on the world. This unlikely combination of a political drama and a musical masterpiece is sure to keep you glued on to your seats with its anchoring storyline and enchanting songs that you can tap your feet to throughout the show.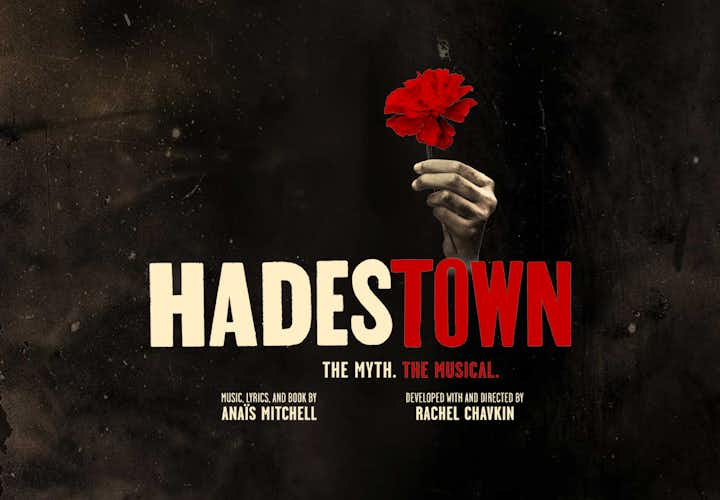 Hadestown
Duration:
2 hours and 30 minutes
The critically acclaimed Hadestown created a buzz on The New York Times which stated that the play beautifully portrays the ancient myths of Orpheus and Eurydice, set to open during the month of April. It showcases a tragic love story which was initially acclaimed for its performance, Off-Broadway. This is an artwork of the genius director Rachel Chavkin and has been approximately capitalized for 11.5 million dollars and will premiere at the Walter Kerr Theatre.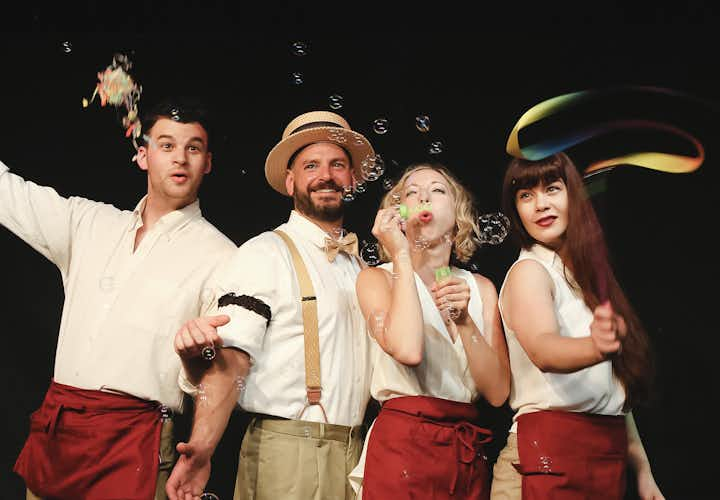 The Imbible: A Spirited History of Drinking
Musical
Off Broadway
Budget
Duration:
1 hour and 30 minutes
An educational entertainment musical that takes viewers on a 10,000-year journey across the globe detailing the evolution and significance of alcoholic beverages, 'The Imbible' is currently playing at the New World Stages/The Green Room. Based on the book (and lyrics) by Anthony Caporale, the show features original musical arrangements by Caporale himself and Josh Elrich (Voices of Gotham). Portraying the influence of alcohol on the Western Civilization, the cast includes the bartender, the cocktail waitress, the liquor runner, and the barback. The Backwaiters acapella group has played a key role in this charming and compelling show that has won the hearts of audiences and critics alike.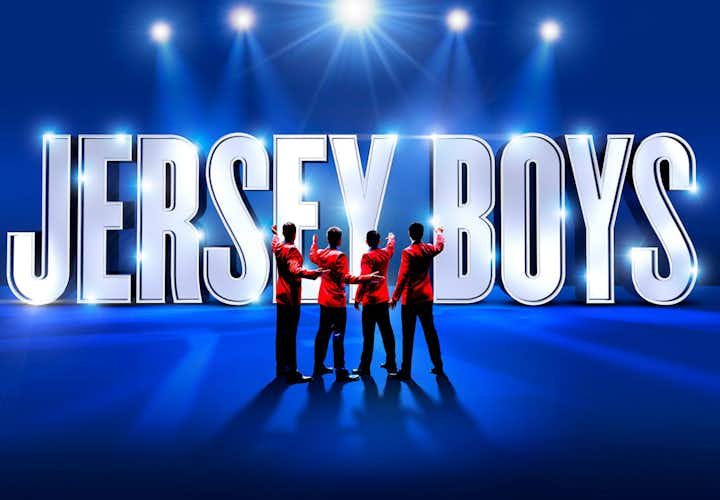 Jersey Boys
Duration:
2 hour and 30 minutes
Witness the spectacular rags-to-riches story of Frankie Valli and The Four Seasons unravel right before your very eyes in 'Jersey Boys', playing at the New World Stages. It is indeed a fascinating tale of a few blue-collar kids from the bustling streets of Newark trying to make it big in the world of music, one that needs to be on your Broadway bucket-list. Featuring iconic songs such as "Oh What A Night", "Walk Like A Man", "Big Girls Don't Cry", and "Sherry", 'Jersey Boys' has won five Tony Awards and registered a running period of over 11 years. We believe that's a sufficiently good reason for you to check out this musical which has been approved by none other than Frankie Valli himself.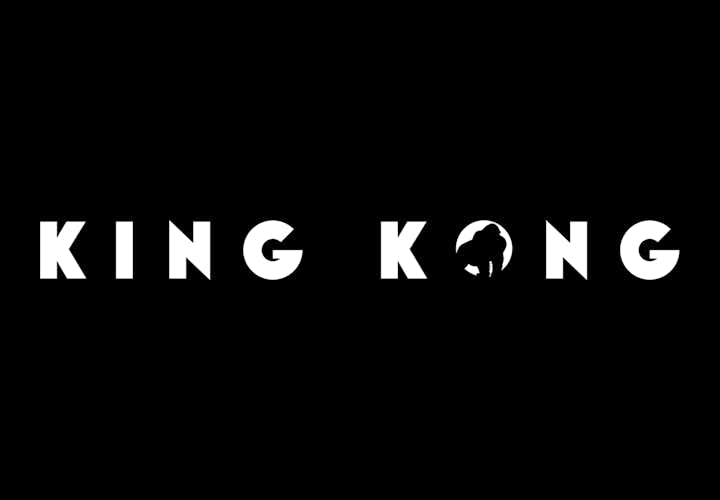 King Kong
Musical
New Arrival
Kid Friendly
Budget
Duration:
1 hour and 30 minutes
Follow the on-screen wonder to the stage as Broadway welcomes Oliver Award winning Jack Thorne with his lyrical masterpiece — King Kong. With several of his notable works that include Harry Potter and the Cursed Child amongst many, Thorne takes you through a visual journey that one can only believe on watching. The musical features an ambitious actress and a maverick filmmaker that take off from the bustling streets of New York to an uncharted island, just to capture the world's greatest wonder — a 2,000 pound, 20 storey gorilla. The exciting, adrenaline-pumping story will definitely take you through the ancient legend of King Kong.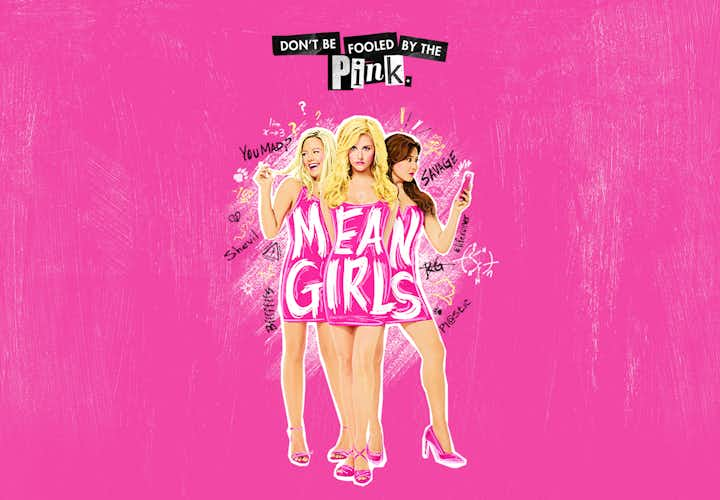 Mean Girls
The Broadway adaptation of the 2004 cult classic film of the same name, Mean Girls is off to a tremendous start on Broadway. Tina Fey has adapted your favorite suburban Illinois high school drama into a perfect Broadway musical - all with its own songs and choreography. Join Cady on her journey through highschool as she rises to the top and takes on the resident mean gang, The Plastics.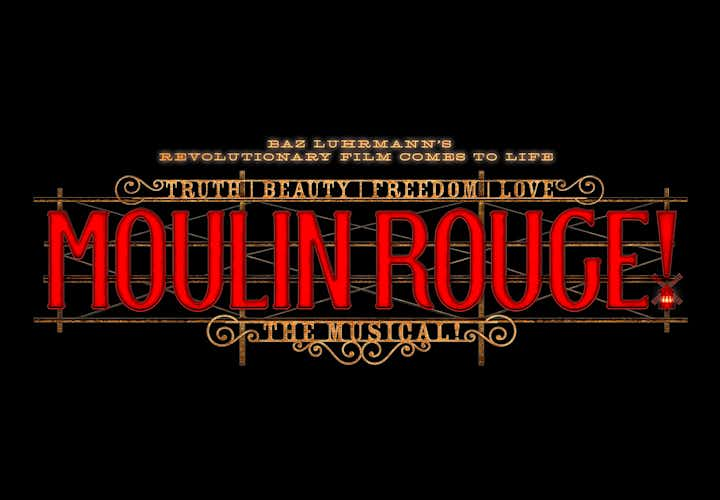 Moulin Rouge
This famous Hollywood classic movie turned into a stage show is set in the Parisian cabarets. It is the story of a romantic tale of a writer and cabaret dancer and will premiere during the month of June at the Al Hirschfeld Theatre. The musical is following the trend of converting acclaimed movies into stage shows. The show is a perfect example of grandeur in Broadway. The play features artists such as Karen Olivo and Aaron Tveit.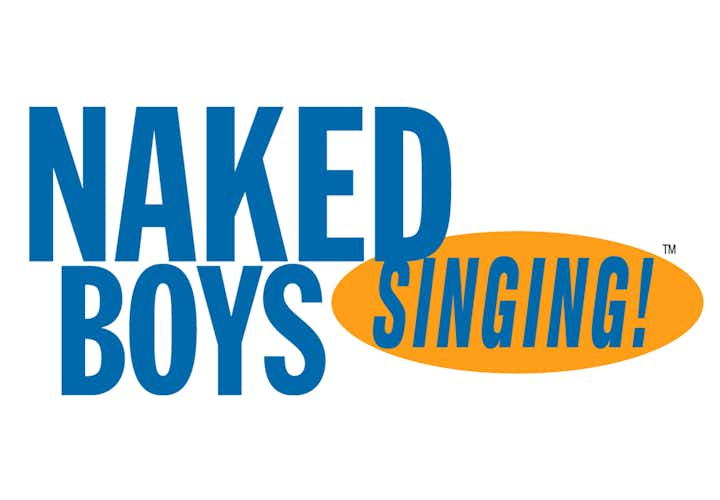 Naked Boys Singing
First performed in 1999 at the Actors' Playhouse in New York City as an Off-Broadway musical comedy, the show does not follow a single plot. Instead, it talks about several issues such as the life of the gay community, the disclosure of sexual orientation, and love over fifteen songs. Singing and dancing in their birthday suits are eight male actors joining to create magic on stage. Acclaimed highly by both critics and general audiences, the stand-out numbers of this musical comedy include its opening number 'Gratuitous Nudity' and 'Bliss of a Bris'. 'Naked Boys Singing!' is now being hosted at the Kirk Theatre.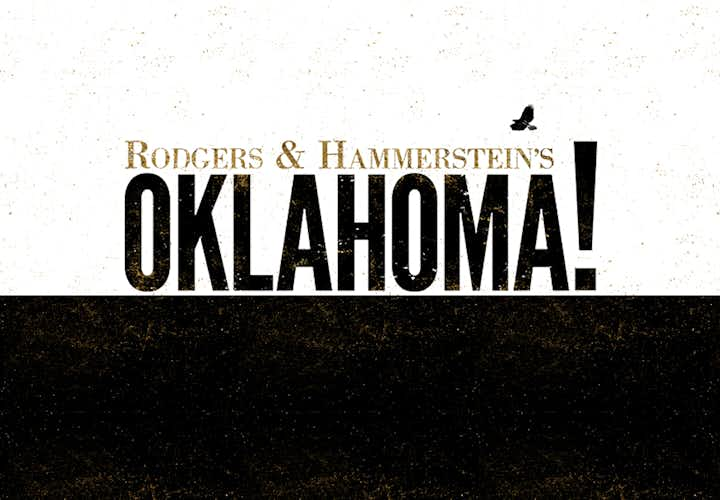 Oklahoma!
Duration:
2 hour 45 minutes
Based on the 1931 play, Green Grow the Lilacs, Oklahoma! was brought to the stage by Richard Rodgers and Oscar Hammerstein II in 1943. When it first opened, it was a runaway hit, running a then-record 2,212 shows. It has since been revived multiple times. Rodgers and Hammerstein even won a Pulitzer Prize for Oklahoma! The play stars Damon Daunno, Rebecca Naomi Jones, and Alfred Molina in lead roles. The play has a pastoral aura around it that gives its characters a third dimension. The current Broadway revival has already won the Tony Award.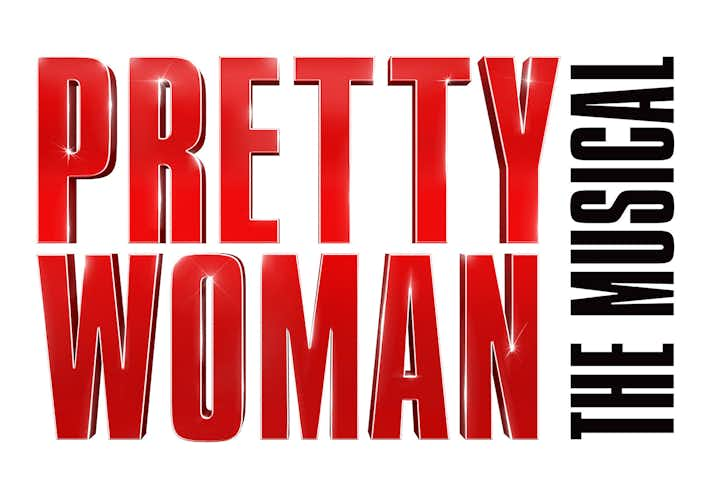 Pretty Woman
Duration:
2 hour 35 minutes
If the 1980 class is your favourite movie, then Pretty Woman, a musical directed and choreographed by Jerry Mitchell, will sweep you off your feet once again. When Vivian, a sex-worker and Edward, a businessman bump into each other as unlikely soulmates, a lighthearted, memorable story of love unfolds gradually until they find each other. Experience these recreated moments of love and iconic scenes on stage. Along with memorable melodies with Samantha Barks as Vivian alongside Andy Karl as Edward, this one will make you fall in love all over again.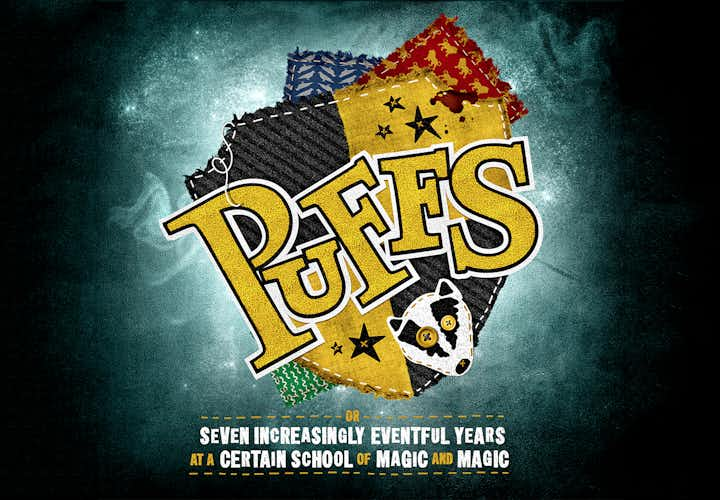 Puffs
Duration:
1 hour and 30 minutes
Harry Potter fans are in for a treat with Puffs, a hilarious retake on the lives of Hufflepuffs. Watch as this fast-paced play takes you through your favourite magical journey, but from a different perspective. Join Wayne as he and his group of 'puffs' set out to save the world. The magical misfits will make sure to keep you laughing every minute in with their jovial attitude, awkward sense of humour and certain innuendos that will surprise you like never before.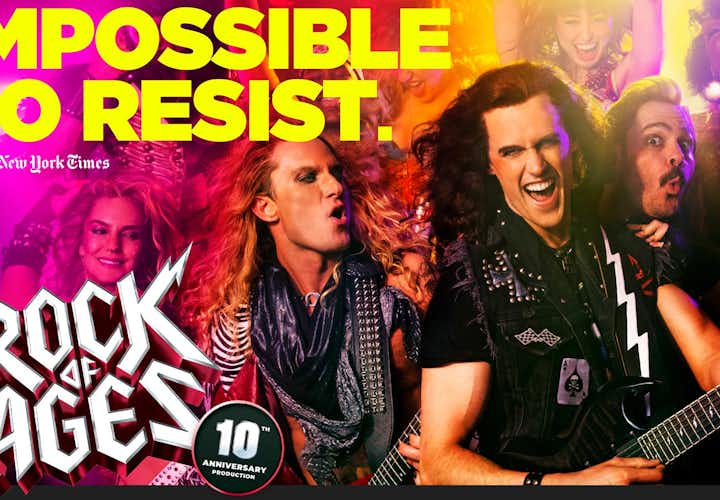 Rock of Ages
Off Broadway
Musical
New Arrival
Duration:
2 hours and 15 minutes
Rock of Ages is one of the longest running Broadway shows. Its mass appeal has earned the show worldwide fame. The multilayered plotline exposes the lead characters to adversaries and they attempt to overcome them keeping one eye on their aspirations. The show places a rockstar at the centre of its plot as he looks to realize his Rock'n Roll dream. Rock of Ages stars CJ Eldred, Kirsten Scott, and Mitchell Jarvis. It has till date accumulated five Tony nominations. The numbers of this play include hits like 'The Final Countdown', 'Don't Stop Believin', and 'We Built This City'.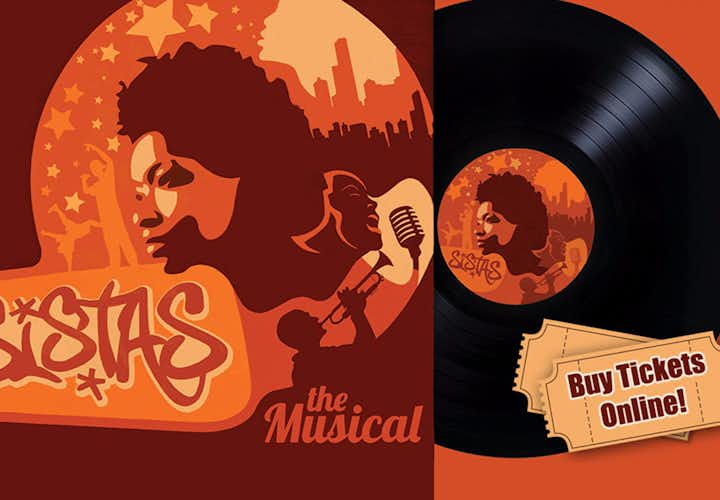 Sistas - The Musical
Off Broadway
Musical
Budget
Duration:
1 hour and 30 minutes
Sistas The Musical is all about the strength and resilience. The musical is an ode to African-American women, who went from persecution to empowerment - all within a century! The story begins with death of the family matriarch, and as the five women in her family clean her attic, they reminisce about their family history. This exuberant musical is homage to all the strong women who led the way for others!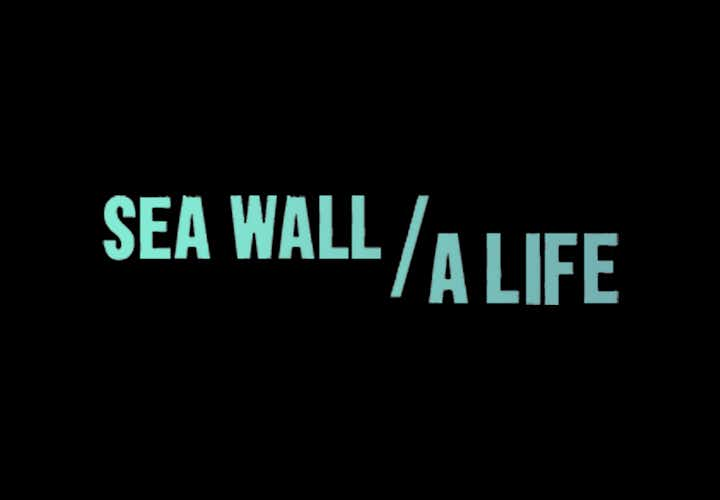 Sea Wall / A Life
Duration:
1 hour and 45 minutes
Sea Wall/ A Life is one of the most exciting new productions at Broadway. The play stars stalwarts like Jake Gyllenhaal and Tom Sturridge and follows the journey of two men, Alex and Abel. The two-act monologue play follows the theme of death. Sea Wall is written by Simon Stephens, who is renowned for his works like The Curious Incident of the Dog in the Night-Time and Heisenberg. A Life is written by Nick Payne, known for Incognito and The Art of Dying. This poignant drama is highly revered in the theatre community.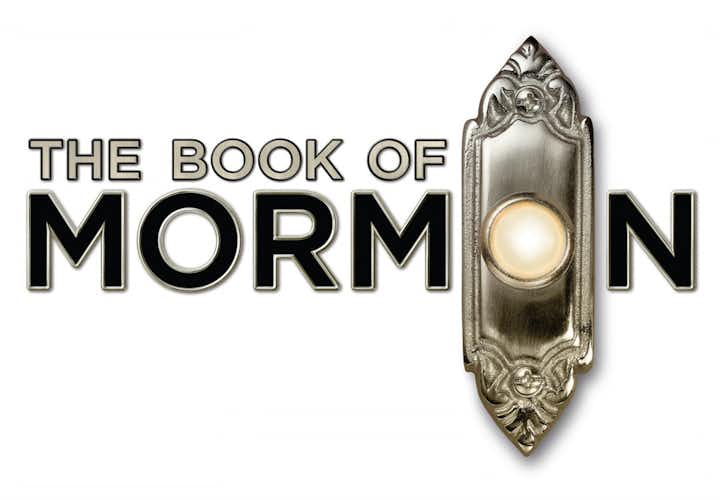 The Book of Mormon
Musical
Critics' Pick
Tony Winner
Duration:
2 hours and 30 minutes
In a world where taking offence has become a day job, The Book of Mormon goes ahead and presents an outrageously hilarious comedy about the quirks and intricacies of Mormon culture. A certified Tony winner from the masterminds behind South Park, the show is satire and black comedy at its best.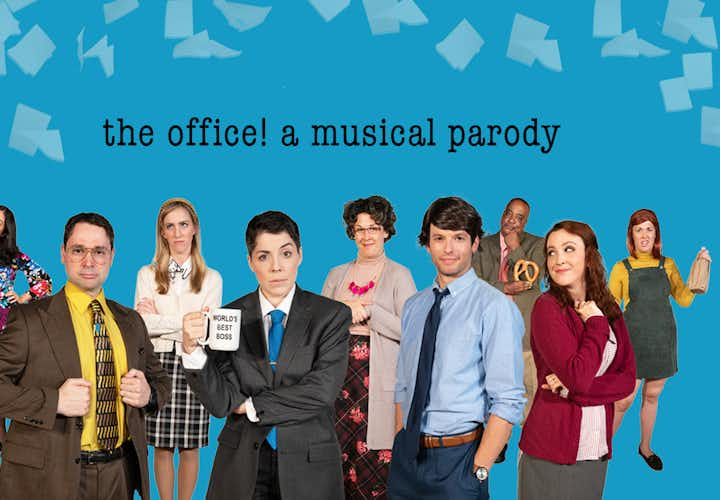 The Office! A Musical Parody
Musical
Off Broadway
New Arrival
Duration:
1 hour and 45 minutes
This musical has won the hearts of the theatre-going population just as the original show had about two decades ago. The delightfully erratic boss Michael Scott embarks on a day-to-day journey at his office with characters like Dwight Schrute, Jim Halpert, and Andy Bernard cooking up bizarre circumstances with their antics. The show stars Sarah Mackenzie Baron, Michael Santora, Andrew Wade, and Taylor Coriell in leading roles. The numbers used in the play are quite innovative and telltale. All in all, this rendition of the popular television series works very well on the Broadway stage.
The Cher Show
Duration:
2 hours and 30 minutes
A jukebox musical that delves into the early life of American actress Cher, 'The Cher Show' had its premiere at the Oriental Theatre in Chicago in June 2018. The musical features an outstanding crew - the book written by Rick Elice, choreography by Christopher Gatelli, costume designs by Bob Mackie (Cher's longtime costumer), and direction by Jason Moore. Set to open on Broadway at the Neil Simon Theatre, 'The Cher Show' sheds light on three phases of Cher's life, with three different actresses portraying the titular character. Important characters forming part of the play include Cher's parents, her costume designer Bob, and Sonny Bono.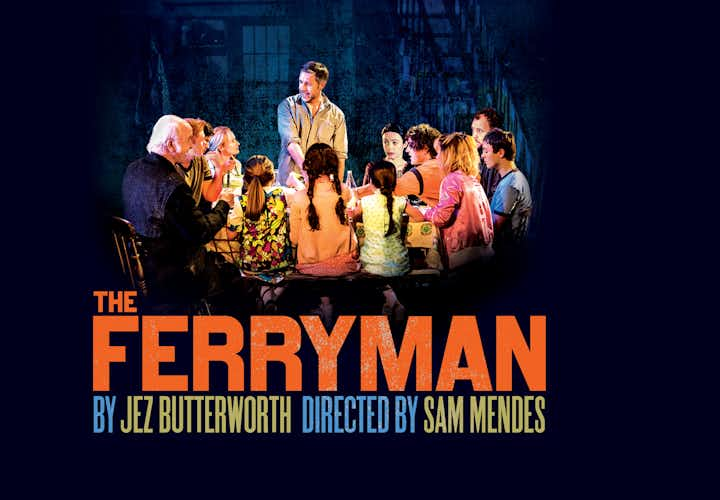 The Ferryman
Duration:
3 hours and 15 minutes
The Ferryman is a play written by Jez Butterworth and it tells the story of a former IRA activist's family and their struggles. Set in rural County Armagh, Northern Ireland, we join the family as they brave life's many twists and tumbles as their past catches up to haunt them. The discovery of a dead body and the ensuing investigation lead exquisitvely to the suspense and drama. Equally serious and witty, The Ferryman is a must-watch Broadway play this season.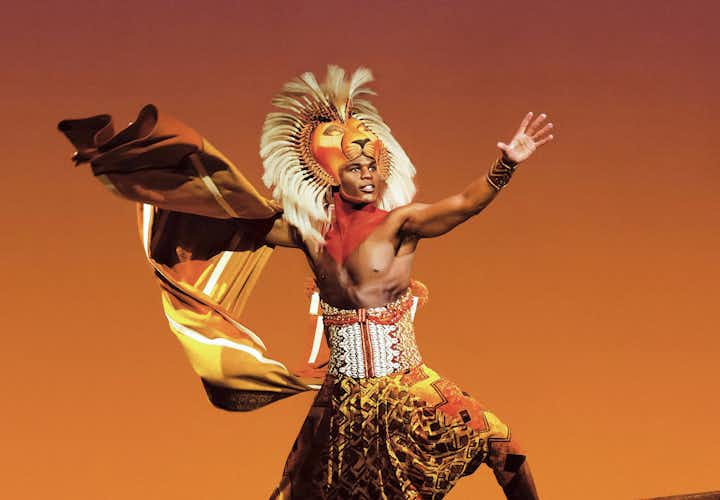 The Lion King
Musical
Kid Friendly
Tony Winner
Duration:
2 hours and 30 minutes
Broadway's third longest-running show and the highest grossing production to date, The Lion King is a colorful production, full of life. An enchanting show for children and full of nostalgia for adults, this coming of age story is one the theater's most spectacular shows. With handmade props and stellar production design, enter julgle atmosphere we all know and love.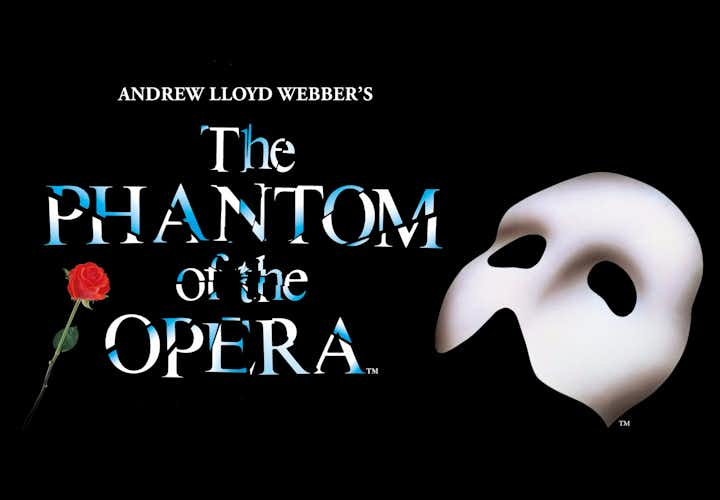 The Phantom of the Opera
Musical
Budget
Critics' Pick
Duration:
2 hours, 30 minutes
If an offbeat romance with a generous helping of mystery and a dash of fantasy excites you, The Phantom of the Opera, the longest-running Broadway show ever (!), is where you should be at. Join the elusive Phantom and Christine, a young soprano, as they engage in a torrid, unconventional romance, backed with some iconic songs like the Music of the Night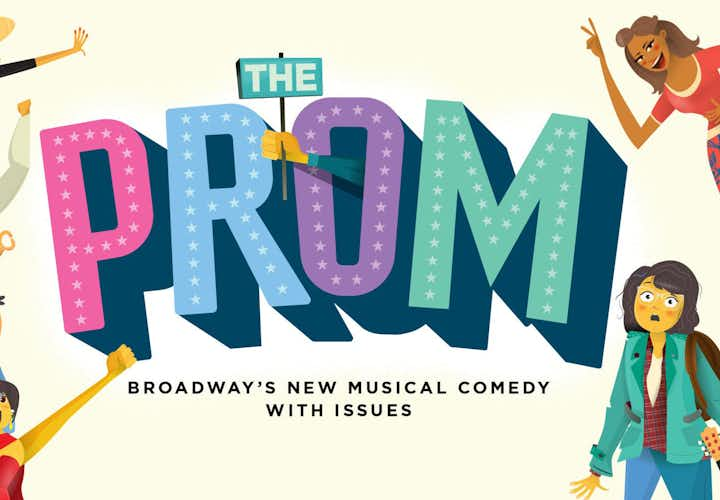 The Prom
Duration:
2 hours 15 minutes
Starring the Tony Award nominee Brooks Ashmanskas, and Tony Award winning Beth Level, The Prom is a comic spectacle that talks revolves around a quartet of former Broadway stars who come together looking for a new stage. Witness a musical comedy unfold as they unwind in preppy dance numbers and light hearted jokes throughout the show. Comedy lovers and music enthusiasts are in for a treat with the musical's star cast of 27 actors who promise to light up the stage with their wit as well as humour like never before.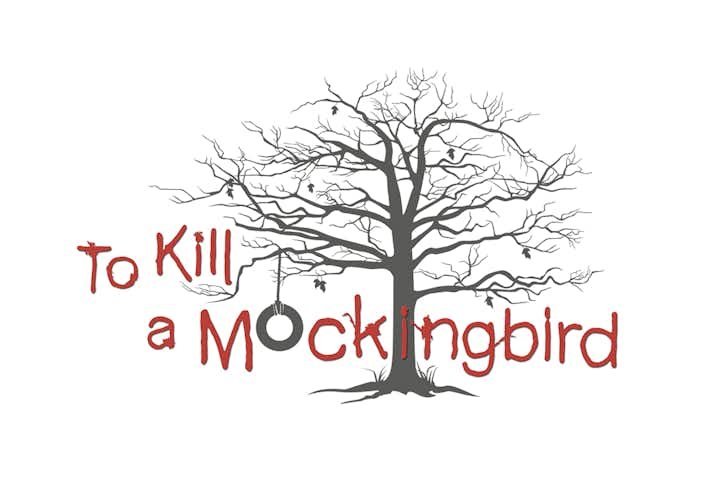 To Kill a Mocking Bird
Academy Award winner Aaron Sorkin coupled with the Tony Award winning Bartlett Star, bring forth a classic spun into a glorious Broadway production with To Kill A Mockingbird. Starring the talented Jeff Daniels, Celia Keenan-Bolger, Will Pullen and Gbenga Akinnagbe, the captivating plot focuses on a harrowing court trial. Join Atticus Finch, a lawyer from the Depression-era South, as he defends a black man from an underserved rape charge, and his children against the prejudicial views of the society.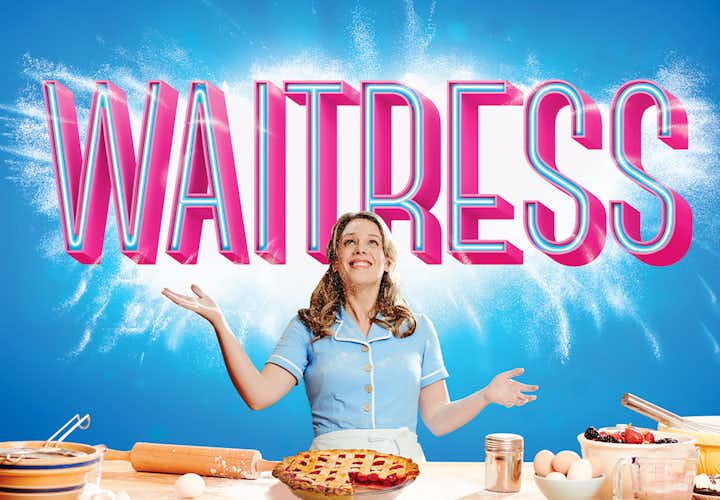 Waitress
Duration:
2 hours and 30 minutes
A groundbreaking musical curated together by an all-female creative team, Waitress features original music as well as lyrics by six time Grammy award nominee Sara Bareilles. The empowering musical tells the tale of Jenna, a waitress who is also an expert pie-maker! As she dreams her way through her life, hoping for an escape from her small town and loveless marriage, she encounters a chance to pursue her dreams right around the corner. Follow the life of Jenna and her new-found romance that will whisk you off your feet.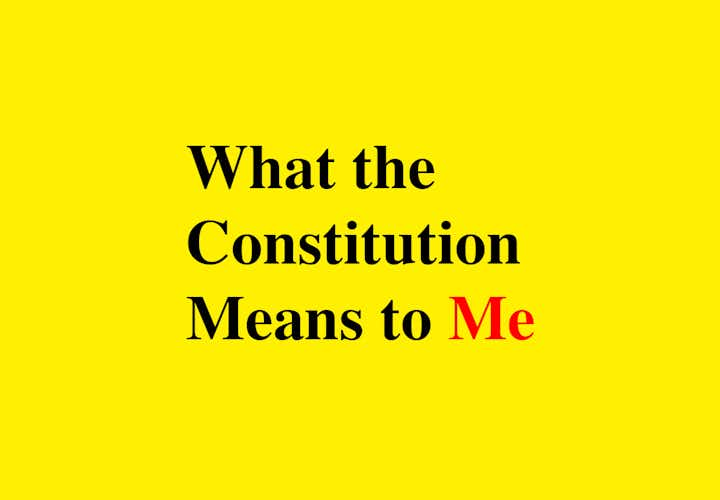 What The Constitution Means To Me
This revolutionary Off-Broadway performance is the autobiography play of Heidi Schreck that has been transferred to Broadway stage. It depicts the application of childhood speech and debate competitions to explore the treatment of the female gender in the history of America. It is set to take the stage in Helen Hayes Theatre which is Broadway's smallest house. It is based on Ms. Schreck's experience as a high school student giving elaborate speeches so that she could earn money for her tuition fee.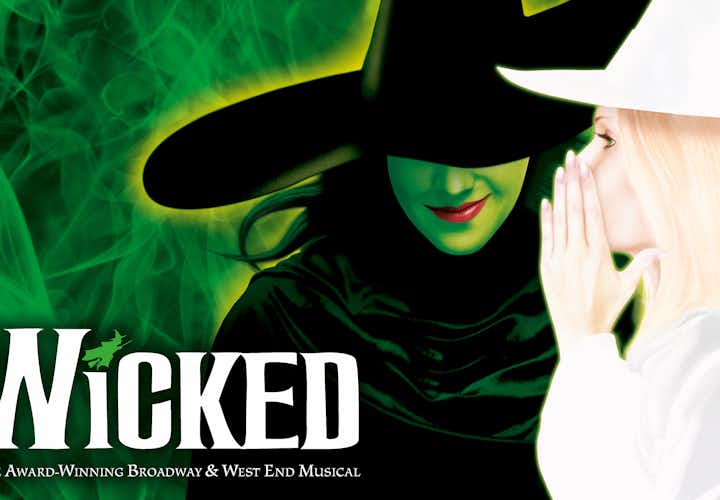 Wicked
Musical
Kid Friendly
Critics' Pick
Duration:
2 hours and 45 minutes
A modern twist on The Wizard of Oz, Wicked has been defying standards and gravity (if you know what we mean) for more than a decade. With the perfect balance between catchy yet meaningful songs, and the sort of behind-the-scenes wizardry that only a stage show allows, this musical is fantasy tale that echoes human sentiments.
From plays to musicals to fun-filled Christmas shows, this list of best Broadway shows should act as a perfect guide for you while exploring Broadway.

Enjoy some of the best 2019 Broadway shows in NYC while they're still running and let us know what you thought of them!
More Broadway Guides
---
For more Broadway information, here are some helpful quick links!